NJC Okays Six Chief Judges, 30 Others For Appointment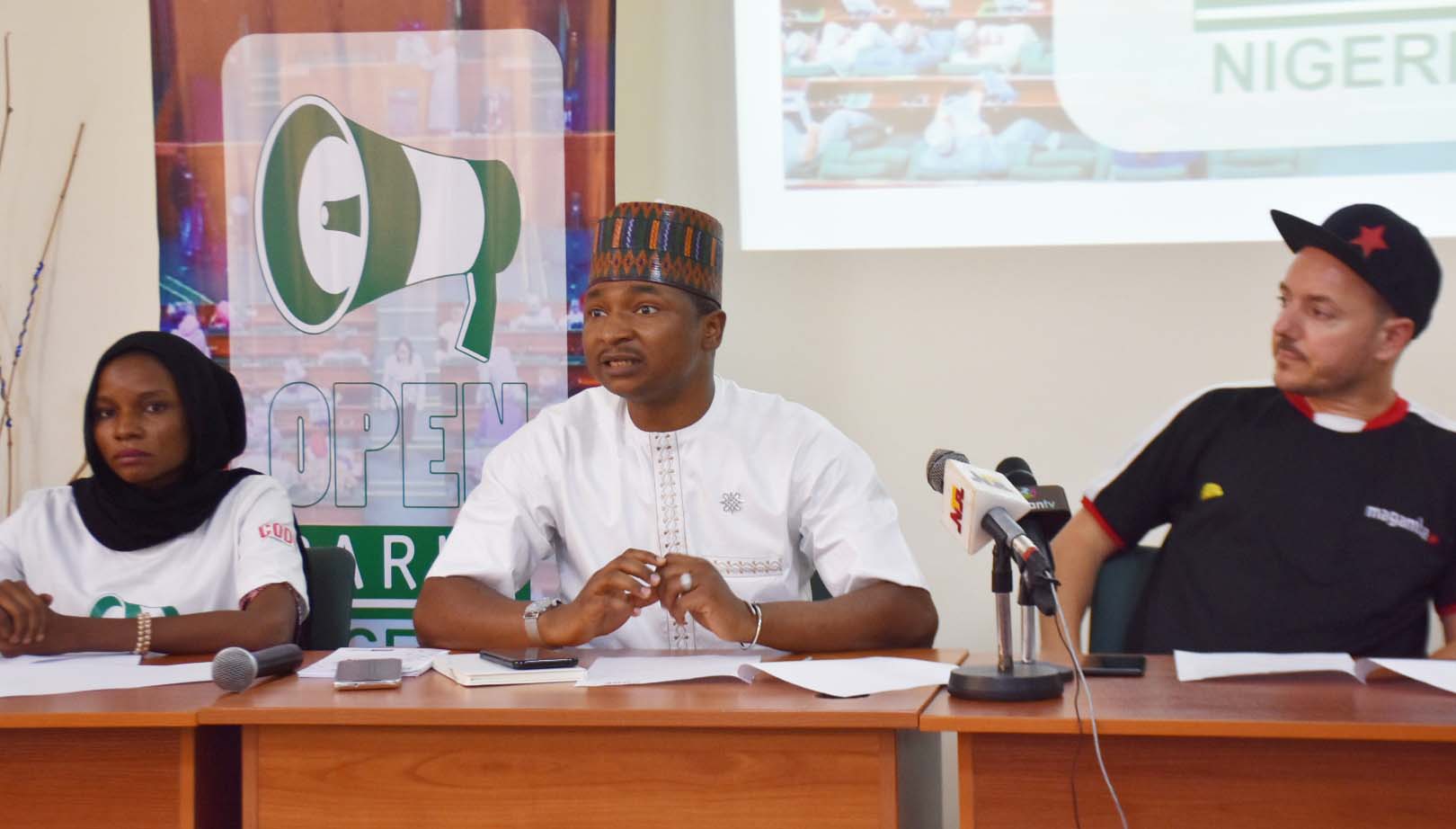 The National Judicial Council (NJC), has recommended the appointment of chief judges and 30 others as judicial officers to beef up judicial functions in some states and the Federal Capital Territory (FCT).
At its 95th meeting held on September 15 and 16, 2021, the council considered the list of candidates presented by its Interview Committee, and recommended the 36 successful candidates to their respective state governors for appointment as heads of courts and other judicial officers in Nigeria.
They are Hon. Justice Richard O. Olorunfemi as chief judge, Kogi State, Hon. Justice Joe Itsebaga Acha for Edo, Hon. Justice Akintoroye Williams Akin for Ondo, Hon. Justice Husseini Baba Yusuf for FCT, Hon. Justice Ekaette Francesca Fabian-Obot for Akwa Ibom, and Hon. Justice J. O. Adeyeye for Ekiti State.
Others are Hon. Kadi Baba Gana Mahdi as Grand Kadi, Yobe; Umaru Ahmad Liman as Grand Kadi, Bauchi; Hon. Justice Osagede Osado Emmanuel as President, Customary Court of Appeal, Nasarawa; Hon. Justice Mashud Akintunde Akinfemi Abass as President, Customary Court of Appeal, Oyo State; and Siyaka Momoh Jimoh Usman as President, Customary Court of Appeal, Kogi State.
Three judges are recommended for High Court of Gombe, and they are Zainab Abdulkadir Rasheed, Abdussalam Muhammad, and Daurabo Suleiman Sikka.
Akwa Ibom has Effiong Asukwo Effiong; Bauchi has Nana Fatima Jibril; while Kaduna High Court has Abdulkarim Mahmud.
The three candidates recommended for Katsina State are Kabir Shuaibu, Ibrahim Ishaku Mashi, and Ibrahim Abubakar Mande, while Prof Alero Akeredolu was recommended for Ondo State.
Four successful candidates for Oyo State are Olusola Adebisi Adetujoye, Folabimpe Beatrice Segun Olakojo, Prof Taiwo Elijah Adewale, and Kareem Adeyimika Adedokun.
Kogi State has three candidates, and they are Abubakar Sule Ibrahim, Abdullah Sulyman, as well as Aminu Ali Eri.
Two Kadis for Sharia Court of Appeal are Adamu Kuna Jibril and Ahmed Baba Bala, while the four for Bauchi are Musa Sani Abubakar, Mahdi Manga, Khamis Al-Hamidallah Muhammad and Sani Musa with Ondo State having one in the person of Orimisan James Okorisa and Oyo Customary Court of Appeal having Ajadi Olubukola Omolayo.
A statement by the NJC Director of Information, Mr Soji Oye, and released in Abuja, yesterday, said that all the recommended candidates are expected to be sworn-in after approval by President Muhammadu Buhari, and their respective state governors, and confirmation by the respective state Houses of Assembly.
Residents Nab Man Dumping Fresh Corpse In PH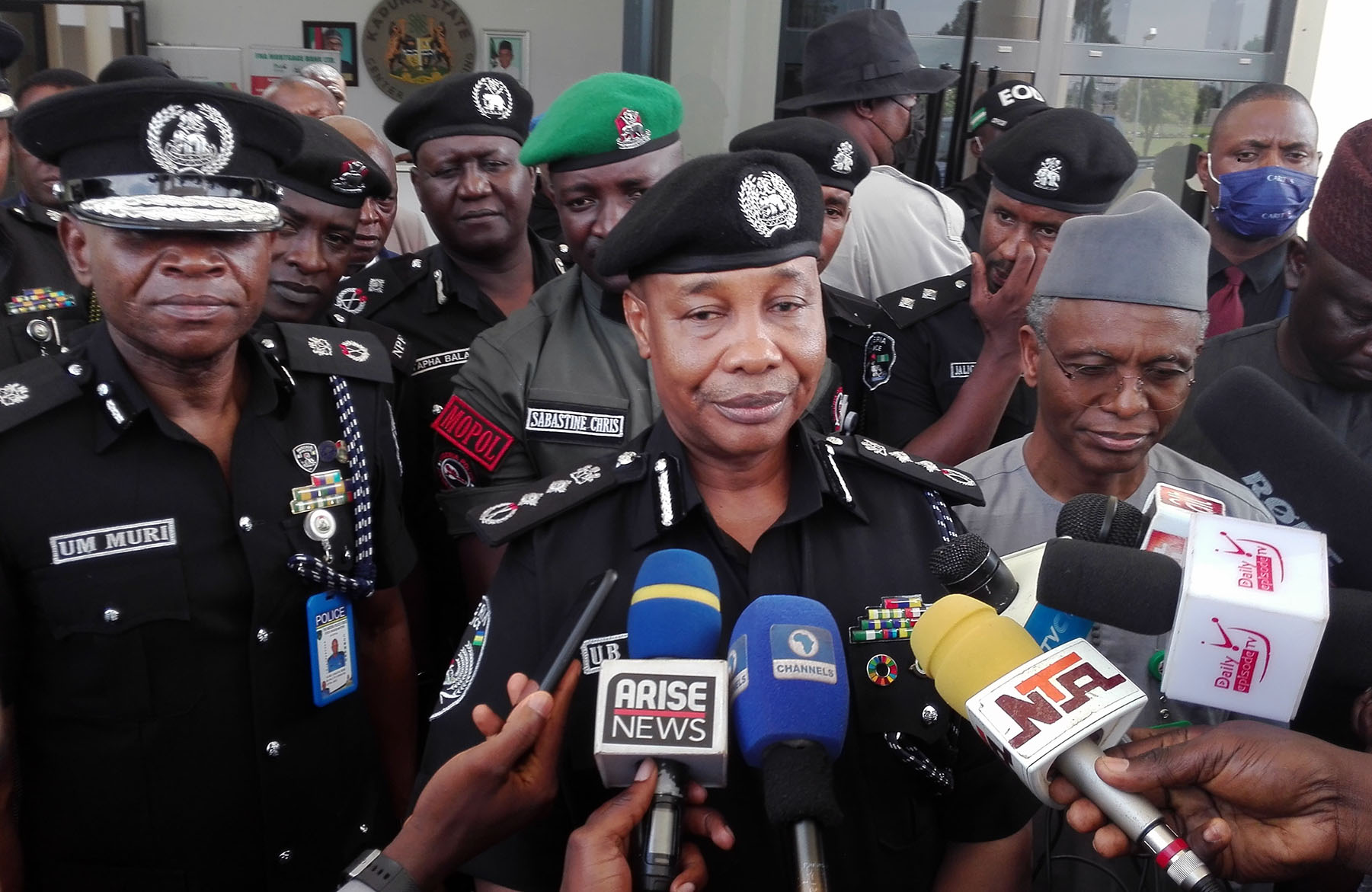 A middle-aged man has been caught dumping the fresh corpse of a male with suspected machete cuts on it.
The suspect identified as Israel Israel, who claimed to be a native of Andoni Local Government Area of Rivers State, was apprehended, last Friday, while carting away a truck used in dumping a fresh male body on the Cherubim Road Bridge, Mile 3, Diobu axis in Port Harcourt City Local Government Area of the state.
A local security personnel in the area, Richman Jogwe, said the suspect was apprehended with the truck used in dumping the dead body.
Jogwe said: "This truck was used in dumping a dead body with machete cuts in the face, head, leg and hands. So, in early hours of today, this man came to take the truck, and we got him arrested."
He further disclosed that the suspect had been handed over to the Nkpolu Divisional Police Headquarters, Mile 3, Diobu, for interrogation.
In his reaction, the state Police Public Relations Officer (PPRO), SP Nnamdi Omoni, said he was aware of the incident, but insisted he had no detailed information.
Omoni was quoted as saying: "I am aware that the man who brought the truck has been arrested. When I get the full details, I will let you know."
Wike, Real Madrid Sign Cooperation Ratification Pact
Real Madrid and the Rivers State Government have signed a cooperation ratification agreement for promotion of sports amongst children and youths at the Real Madrid Academy, Port Harcourt.
The signing of the ratification of the framework for cooperation agreement between the international football club and the Rivers State Government took place over the weekend at the Auditorium of Real Madrid Sport City, Fuerzas Armadas Avenue, 402, Madrid, Spain.
Rivers State Governor, Chief Nyesom Wike, on behalf of the Rivers State Government; the Executive Vice President of the Real Madrid Foundation, Mr. Enrique Sanchez; and President of Interact Sports, Mr. Jihad Saade; jointly signed the agreement.
Speaking at the event, Wike commended the Real Madrid Foundation and the Interact Sports for the opportunity given to the Rivers State Government to partner with the Real Madrid Football Club in order to encourage Rivers' youths to develop their talents and skill through sport.
He said the state government was pleased to ratify the agreement with the Real Madrid Foundation, and assured that everything has been done to fully kick-start the Real Madrid Academy in Port Harcourt.
Wike, who was accompanied by the Abia State Governor, Dr. Okezie Ikpeazu, and the Rivers State Attorney General and Commissioner for Justice, Prof. Zacchaeus Adangor (SAN), explained that the initial intention was to admit only boys as students into the Real Madrid Academy, but following the huge application received from prospective female students, the state government had to reconsider the policy.
"We had to stop to include the girls. We are very ready to kick-start the school, and we believe that this is a very good opportunity for our people. We are honoured to be identified with the Real Madrid; it is a good brand for us."
Wike reaffirmed his belief that sport was an important factor in social integration and in the promotion of ethical values such as solidarity, participation, team spirit, respect for one's opponent and non-discrimination.
The Real Madrid Foundation maintained its resolve to continue to promote sports amongst children and youths in the understanding that sports contributes to the comprehensive development of a young person's personality, offering positive alternatives to situations of risk and fostering healthy habits and ways of life amongst children and youths.
On his part, the President of Interact Sports, Jihad Saade, said that Interact Sports has been an active contributor to the dynamic transformation of Nigeria, moving forward with modernity without forgetting Nigeria's rich culture and heritage.
All the parties mutually acknowledged that they have the necessary legal capacity and authorisation to execute and subscribe to the protocol.
The Real Madrid Foundation is the instrument by which Real Madrid uses to promote, both in Spain as well as abroad, the values inherent in sports, and the latter's role as an educational tool capable of contributing to the comprehensive development of the personality of those who practice it.
…Omehia Hails Wike On Feat
Former governor of Rivers State, Sir Celestine Omehia, has said that The Sun Man of the Year 2020 Award conferred on Rivers State Governor, Chief Nyesom Wike, was very fitting and timely.
Omehia also expressed gratitude to The Sun Publishing Limited, publishers of Daily Sun, Saturday Sun, Sunday Sun and Sporting Sun for recognising the achievements of Wike for the third consecutive time.
In a statement, yesterday, Omehia said that Wike was deserving of the award considering the giant developmental strides he has recorded in Rivers State.
He described Wike as an astute administrator and a distinguished politician who listens to the needs of the people of Rivers State and implements them accordingly.
Omehia said that Wike has during his over six years' stint as governor of Rivers, performed excellently in the different facets of the lives of the Rivers people.
He maintained that as someone who has had the opportunity of occupying the coveted office, he can bear testimony to the fact that the Nyesom Wike-led administration has done excellently well.
According to Omehia, "his records in infrastructural development, security, urban and rural development, human resources development, including his political prowess, are unrivalled.
"Governor Wike has deployed the resources of the state to the benefit of the people, justifying the mandate massively and duly given to him by the people of Rivers State."
Omehia also called on the opposition political parties in the state to emulate the leadership qualities of Wike, and join hands with the performing governor to move the state forward.
While noting that in unity, the state stands to gain in all ramifications, Omehia stated that division would do no one any good, irrespective of his status or political affiliation.
He further said he was not regretting his performance during his short stay in Government House, Port Harcourt as governor of the state, saying that he left significant landmarks for residents of the state.