Relocation Of Insurgents, Wake-Up Call, CAN Warns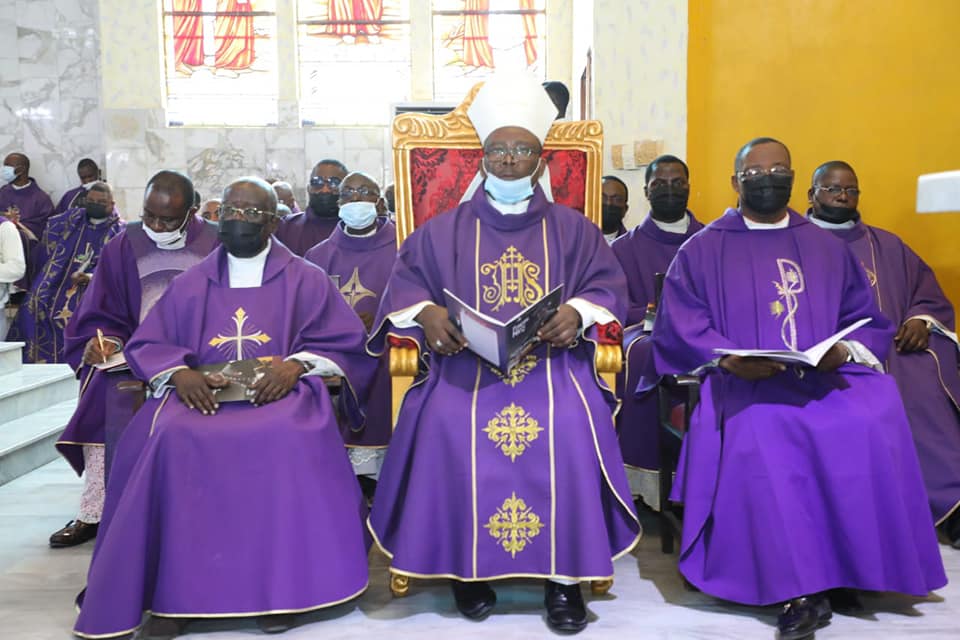 The Chairman, Christian Association of Nigeria (CAN), Kaduna State Chapter, Revd Joseph Hayab, has described the alleged relocation of Boko Haram leaders to Southern Kaduna as a wake-up call on people of the area.
Hayabsaid that though the news of the alleged relocation was not new, government has not done enough to protect the people.
He claimed all the calls from voices of reason appeared not to have moved both the federal and state governments to rise to the occasion.
"The relocation of Boko Haram to Southern Kaduna is not new. Who are those that have been killing people indiscriminately in that area in the last few years? The church, SOKAPU and the people have been complaining about killings in Southern Kaduna but only fell on the deaf ear of those in authority.
"Therefore, the leaked document has simply confirmed our worries and shows that more days for killings of innocent citizens are coming unless the people take personal initiative to defend their lives and land. Our government has not done enough to convince us that they want to stop the killings going on all over the area.
"Now, we were being told that there is a leaked memo about Boko Haram when those in authority have always turned deaf ears to cries of our people when we complain about killers that people see every day. Boko Haram fleeing North-East to Southern Kaduna is simply a wake-up call for the Southern Kaduna people to rise to the occasion," he said.
A leaked DSS memo had said insurgents were relocating from Sambisa forest in BornoState to Chikun LGA in Kaduna State.
The alert was in a leaked memo marked NSCDC/NHQ/INT&INVST/323/2021, dated September 9, 2021, and signed by the Acting Deputy Commandant-General of the Nigeria Security and Civil Defence Corps, Intelligence and Investigation, B.O. Bassey.
The DSS, therefore, asked the civil defence to be on the alert.
"It has been uncovered, plans by senior Boko Haram fighter, Ibrahim (FNU) alongside his foot soldiers relocating from 'Sambisa Forest in Borno State to Rijana Forest in ChikunLocal Government Area of Kaduna State with a view to joining their counterpart under the leadership of one AdamuYunusu (aka Saddiqu).
"In light of the above, you are hereby directed to step up surveillance and intelligence gathering on the aforementioned areas and environs."
Meanwhile, months after the crash involving a Nigerian Air Force (NAF) King Air 350 aircraft on May 21 at the Kaduna Civil Airport, Commissioner of the Accident Investigation Bureau (AIB), Akin Olateru, has submitted an interim report to the Chief of Air Staff (CAS), Air Marshal Amao, at his office at NAF Headquarters, Abuja.
After the crash, the CAS directed that a joint investigative body consisting of NAF safety officers and the AIB be constituted to investigate the causes.
A joint statement by the Director of Public Relations and Information, Air Commodore Edward Gabkwet, and General Manager, Public Affairs, AIB, TunjiOketunbi, revealed that at this interim stage, a total of 27 initial findings and eight safety recommendations were made for the convening authority as well as other aviation-related agencies for immediate implementation.
They further disclosed that it is expected that the final report would contain the flight data recorder readout, the reviewed operator's and service provider's standard operating procedures as well as other detailed analyses.
While receiving the report, the CAS reiterated the main essence of activating the 'joint investigative' clause contained in the Memorandum of Understanding (MoU) signed between the NAF and the AIB on July 1, 2020.
He said successful collaboration is a clear indication of the potency of collaboration in aircraft accident investigation, which must be encouraged.
Similarly, the Christian Association of Nigeria (CAN), has blamed Almajiri system in the North for the increasing cases of banditry, kidnapping, terrorism and armed robbery in the country.
The Chairman of CAN in Imo State, Rev. Eches Divine Eches, stated this in an interview with journalists in Abuja, ahead of the organisation's 45th anniversary and Founder's Day billed to hold today in Owerri, the Imo State capital.
According to him, banditry and kidnapping are increasing because the authorities have failed to pay more attention to the critical factors behind the widespread insecurity in the country.
Eches also expressed concern over Sheikh Ahmed Gumi's links with the bandits terrorising the North-West region and the alleged helplessness of the government to arrest and caution him for his many 'unguarded utterances' about their activities.
He said, "You can't have Almajiri system of life and government in the last 40 years in our nation bringing up people without any trace to families, hometowns or nationalities.
"They are scattered all over the street, without you knowing that someday they will leave the street and go to the bush where they will begin to do the trade of kidnapping.
"Also, you can't, in any sane nation, have the likes of Gumi, a religious scholar, going about promoting banditry and you don't think that this will continue. Yet, that is what we are seeing today. We are not seeing anything more than what we have planted.
"We allowed this thing (insecurity) to continue and it is now going to consume the nation, if drastic measures are not put in place to take them (Almajiri) out of the streets, give them a sense of belonging, put them in school, and help them realise their potentials.
"These bandits we find today were the Almajiri who used to be in front of our houses and begging for food.
"We are praying and that is why God is still sustaining our nation. I trust God will continue to sustain us in Jesus name."
On CAN's 45th anniversary of its Founder's Day, Eches said the programme was necessary to remember the labour of past heroes, including over 250 retired church leaders and indigent youth and women who were weak.
"They retired church leaders laboured to bring to bear what we are enjoying and working on today.
"We thought it very necessary to remember the weak among us as most of them are passing through terrible times, especially in such a time as this in our nation.
"So, we thought it very important that we will use this 45th anniversary of our Founders' Day to celebrate such a people and remember their labours, and say to them 'you deserve to be celebrated' both by cash and gift," he said.
Ayu, You Are Gone -Wike …Says Those Plotting Against Them Are Now Victims …You've Done Well For Rivers People -Makinde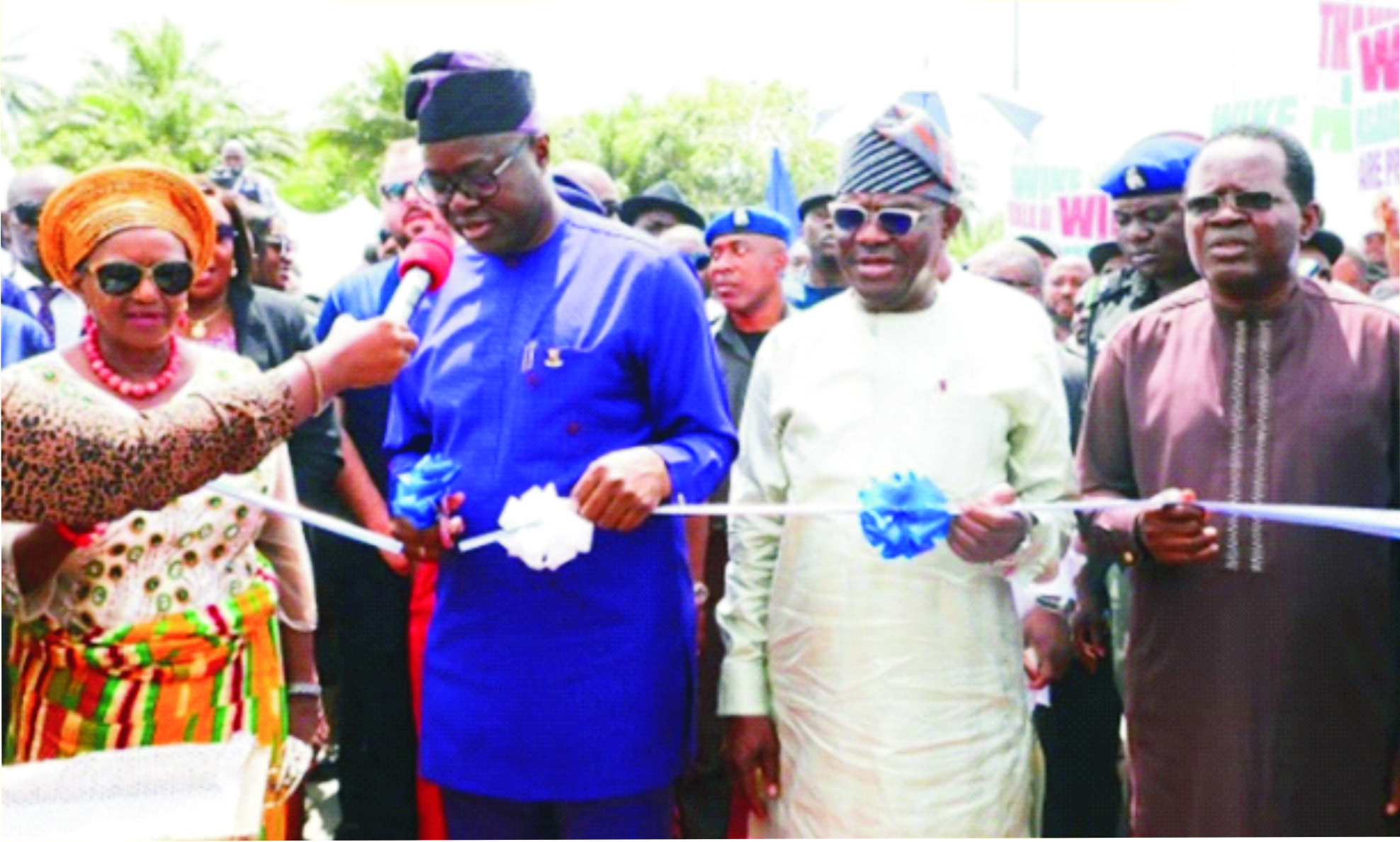 Rivers State Governor, Chief Nyesom Wike, yesterday celebrated the ouster of the National Chairman of the Peoples Democratic Party (PDP), Iyorchia Ayu.
The National Deputy Chairman of the party, (North), Umar Damagum, was announced yesterday as Ayu's replacement in an acting capacity.
Ayu's exit comes barely two days after the Executive Committee of the PDP in Igyorov Ward, Gboko Local Government Area (LGA) of Benue State suspended the former chairman with immediate effect.
Ayu had been embroiled in a bitter feud with some high-ranking PDP members led by five governors identified as the G5: Wike, Samuel Ortom (Benue), Seyi Makinde (Oyo), Okezie Ikpeazu (Abia) and Ifeanyi Ugwuanyi (Enugu).
With the emergence of PDP presidential candidate, Atiku Abubakar, in the party's May 2022 primary, the G5 refused to join the campaign unless Ayu resigned.
The face-off culminated in the party's defeat at the February 25 presidential election.
Moments after Ayu's removal was made public yesterday, Wike celebrated the defeat at the commissioning of the Trans-Kalabari Road Phase 1, Degema Local Government Area of Rivers State.
"You see how God works? All those people who were plotting evil against us, they are now the ones suffering it," he said.
Wike further mocked the former PDP National Chairman: "Ayu said nobody can suspend him but today, he has packed out from the national office. We have an acting chairman. I told him he will go whether he likes it or not, he will go."
"Those lawyers telling you that the ward has no power to suspend you, that it's only National Executive Council (NEC), then you don't understand what is happening. When you came, it was the ward that suspended (Uche) Secondus, and you went and took office, is it not?"
"So, is it now that you know that it is only NEC that can suspend you? Let me tell you, since they've not told you, the court has struck off that section of our constitution that says it's only NEC can suspend (chairman). PDP did not even appeal the judgement.
"So, forget it, you are gone. You are wasting your time. We are ready for the battle. I am not from Benue, but I have interest and that interest is that Ayu must go".
He advised Ayu to come to terms with the reality that his calamitous reign has come to an end.
The governor said Ayu's claim that only the National Executive Committee (NEC) can suspend him was a pointer that he was suffering from delusion of grandeur.
He declared that Ayu cannot reap from a party by presiding over its affairs, where he has not sown or secured any electoral victory for it.
Wike pointed out that Ayu's suspension by his ward executive shows that he is not a formidable force and respected political leader who commands loyal followers.
"Look at it, a national chairman, your own ward will be suspending you. Does it not tell you that you are not on ground? Your own ward will be suspending you and you go to television to say only NEC can suspend you. Stay, wait for NEC, but then know that you're gone", he asserted
The governor noted that Ayu could not secure winning votes for his preferred candidate in the February 25 presidential election, in addition to electoral failure that greeted him because he lost his unit, ward, local government and the state to the opposition party.
"Ayu, the man you supported for president you didn't give him the vote, he lost. We supported a southern president and we won in our states for equity, justice and fairness.
"A man who lost his unit, a man who lost his ward, a man who lost his local government, a man who lost his state and he is coming to preside over us who won our units, won our wards, won our local governments, won our state, something must be wrong", he said.
Wike also told Ayu: "You cannot reap where you never sowed. If all of us have lost our states, what will you be chairing.
"You want to use Rivers State to be chairman, we are not party to that. Go and bring your own local government. Here (in Rivers), we won 32 over 32 seats for House of Assembly; Ayu, how many did you win? Here, we won the three seats for Senate too; Ayu, how many did you win? We won 11 out of the 13 seats for House of representatives; Ayu, how many did you win?"
Commenting on the Trans-Kalabari Road project, Wike dismissed sceptics who had assumed he won't complete the project.
According to him, despite the kidnap of Lubrik Construction Company staff for five months in a bid to disrupt the project, he pressed on and ensured its completion in his tenure.
The governor commended Kalabari people for supporting the PDP and delivering winning votes in the three local government areas for Sir Siminialayi Fubara to emerge the governor-elect.
Performing the inauguration of the project, Governor Seyi Makinde of Oyo State noted that Wike has done so well for Rivers people because of the spread of his development projects in virtually every community.
Makinde said he is following in the footstep of Wike to sustain the pace of delivery of democratic dividends to people of Oyo State who have graciously re-elected him for a second tenure.
Rivers State Commissioner for Works, Dr. Dakorinima Alabo George-Kelly, said the Trans-Kalabari Road that is 13. 545 kilometers long linking six Kalabari communities to mainland, was awarded on March 23, 2021, and completed on schedule.
"Several governments in the past had made futile attempts to commence this project, but they were all efforts in futilities. You came, you awarded and in no time we are here for the commissioning of the project. Your Excellency, you have put your name in the sands of time so far the Kalabari ethnicity is concerned.
"Before now, out of the 33 towns and villages of the Kalabari ethnic nationality, only 12 were linked up to the mainland. Your Excellency, Nyesom Wike has linked up extra six to the mainland."
In his goodwill message, Chairman of Rivers State Elders Forum, Chief Ferdinand Alabraba, noted that 18 months after he was privileged to perform the flag-off of the Trans-Kalabari Road, against the expectation of sceptics, it has been inaugurated.
According to him, it shows that Wike was not like other politicians who promise what they cannot fulfill, adding that Kalabari people were eternally grateful to him.
In his welcome address, Chairman of Degema Local Government Area, Michael Williams, flanked by his counterparts of Asari-Toru and Akuku-Toru, expressed the appreciation of Kalabari people to Wike for fulfilling his promise of delivering the phase one of the Trans-Kalabari Road within his tenure.
Naira Scarcity: NLC Postpones Protest by Two Weeks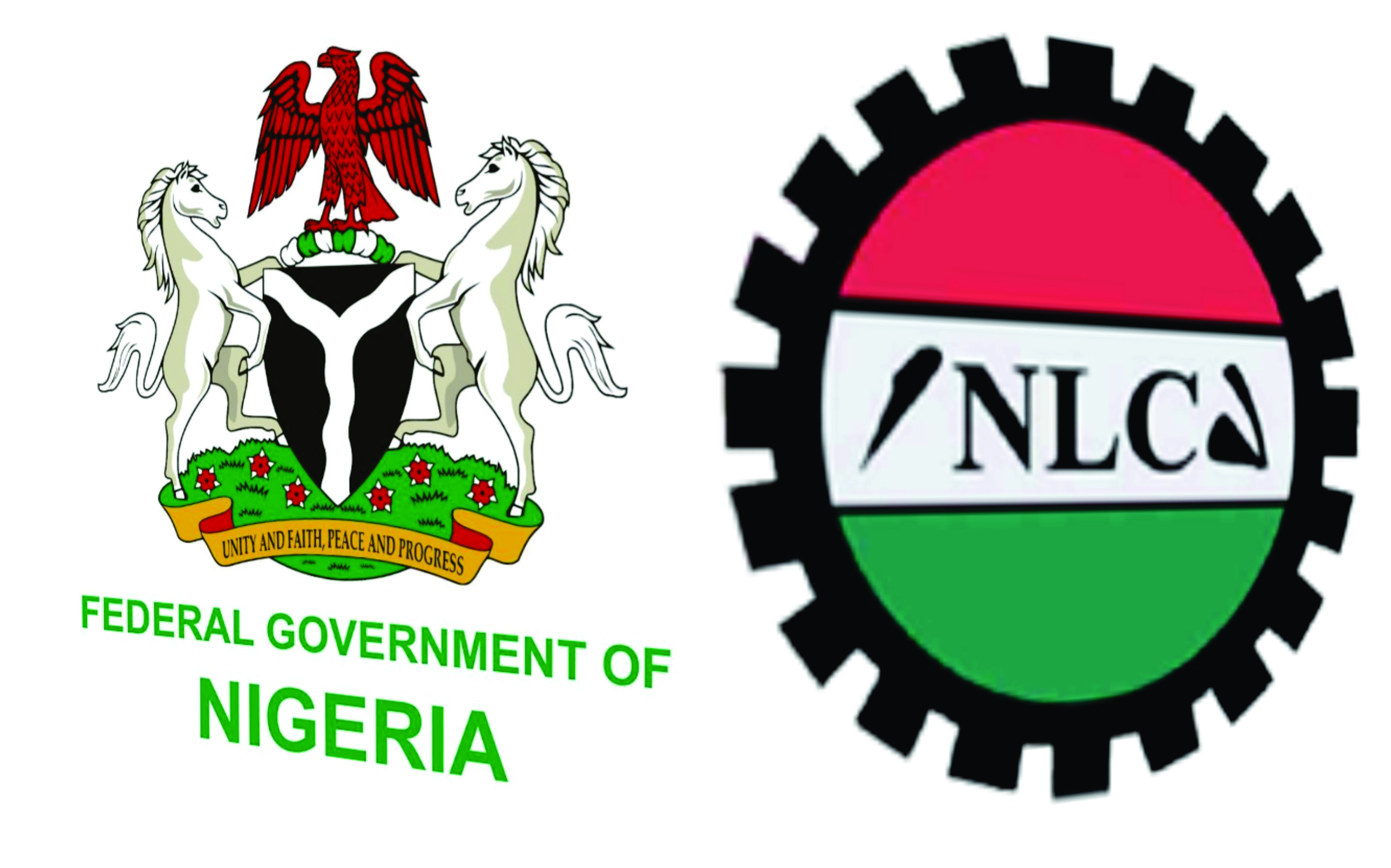 The Nigeria Labour Congress (NLC) has threatened to carry out nationwide protest in two weeks if the Central Bank of Nigeria (CBN) fails to find permanent solution to cash scarcity.
President of NLC, Joe Ajaero, and his counterpart in the TUC, Festus Osifo, gave the warning at a joint press briefing which held at Labour House, at the end of their National Executive Council meeting, yesterday.
The congress had last week said that it would begin an indefinite strike and picket all branches of the Central Bank of Nigeria across the country.
But the apex bank governor, Godwin Emefiele, in an attempt to avert the impending crisis, called on the Minister of Labour and Employment, Chris Ngige, to prevail on the Labour leaders to sheathe their sword.
However, Ajaero said after receiving briefings from its state councils in the 36 states and the Federal Capital Territory, the NLC decided to defer the picketing directive issued to workers last week.
He said reports from its state councils showed that the cash scarcity was easing off.
The labour leader told reporters that the NLC would resume the planned protest if naira notes become unavailable to Nigerians by the end of the two weeks.
According to him, committees had been set up at both the national and state levels to monitor situations in banks and report to it at the end of the two-week ultimatum.
He said, "Yes, there has been compliance but the NLC after its NEC meeting doubted the sustainability of the compliance.
"We have to monitor this compliance for the next two weeks to see whether it is sustainable because they have rushed to move money to commercial banks and some of them are getting empty again. It will be very naive for the congress to hurriedly call off the action. Whereas we are not shutting down tomorrow.
"We will want to loosen up for another two weeks with committees set up at the national level and all the states of the federation to coordinate compliance. There are some banks that didn't open on the weekend. We advise the CBN to play the role of the regulator. They can sanction banks that are not complying.
"The first and second day the CBN said the money they were pushing per week they were pushing it daily. I wouldn't know if they are still pushing it daily. They have constrained the banking sector. Nigerians have suffered so much. Even those who have withdrawn N10,000 are afraid to bring it out in case the scarcity returns.
"The NLC and TUC have decided to allow tomorrow pass without any shutdown or picketing but to watch the next two weeks.
"After two weeks from today (Tuesday), the NEC of the two Labour centres will meet again and decide whether the CBN has actually complied and whether their compliance is sustainable to drive the economy."
On his part, the President of TUC assured that Labour would continue to protect the interest of workers and Nigerians.
Osifo said the two Labour centres would sustain the push for banks to make naira notes available to Nigerians for another two weeks.
He said, "We have agreed that we need to sustain this push for another two weeks. Reports from various states showed that there has been some level of compliance but some banks didn't open at the weekend.
"We call on the CBN to sustain this action because the quantum of money Nigerians need now is even higher if this panic had not come in because an average Nigerian will withdraw money and be spending it little by little.
"The confidence in the system has been eroded and because that confidence has been eroded the CBN needs to do more by pumping more money into the economy."
Osinbajo Seeks Global Synergy Against Terrorism In Africa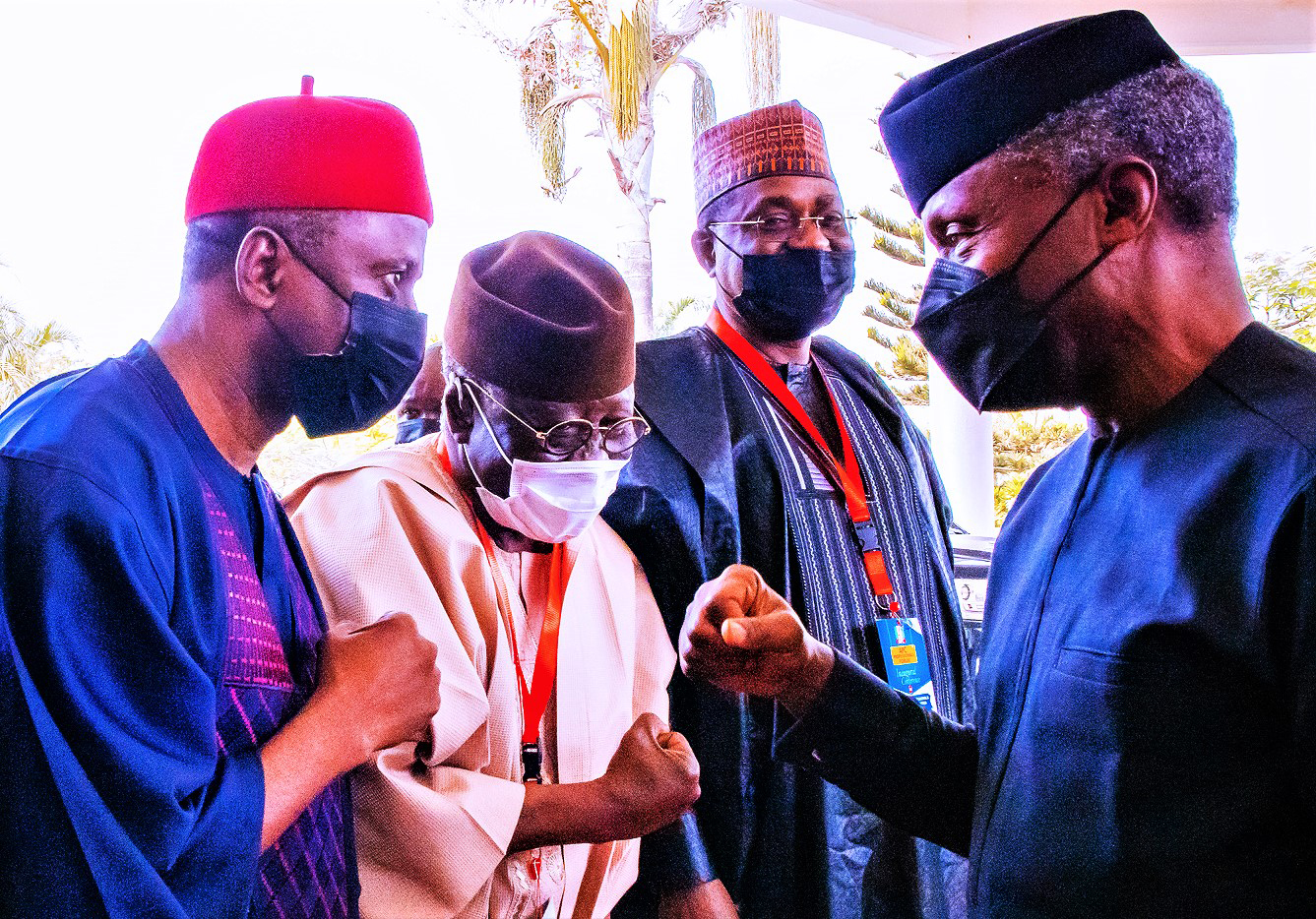 Vice President Yemi Osinbajo has called on great and emerging powers to put aside rivalries and work together with Economic Community of West African States (ECOWAS) and African Union (AU), to stamp out terrorism in Africa.
Osinbajo's spokesman, Laolu Akande, in a statement in Abuja, yesterday, said the vice president delivered a public lecture at the King's College, London, UK.
The title of the lecture was, "Africa Can Prosper in an Increasingly Complex World".
According to the vice president, there is restiveness on the continent which is driven in part by poverty, alienation, environmental degradation and poor governance.
"The more pressing problem today is the encroachment by franchises of global terror groups into Africa; although many African countries have acted vigorously to tackle these terrorist groups.
"There is still much more that can be done especially in partnership with the rest of the international community.
"The Sahel appears to be the worst hit; according to the 2022 Global Terrorism Index, the Sahel has become home to 'the world's fastest growing and most deadly terrorist groups' and Sub Saharan Africa accounts for 48 per cent of global terrorism deaths.
"The Sahel is also said to account for half a million internally displaced persons, 1.8 million people facing food insecurity and 5.1 million people needing humanitarian assistance.
"Given the scale of the problem and the fact that the threat of terrorism anywhere on earth is a threat to the whole of humanity, I think it is time for the global community to treat the menace of terrorism in the Sahel as a common challenge.
"This is one area in which the great powers and emerging powers can put aside rivalries and work together with ECOWAS and the African Union on an initiative to stamp out terrorism in Africa especially in the Sahel."
Osinbajo said that Africa had been and remained a force for global good.
He made reference to the agreement in 1963 when African countries barely out from colonial rule agreed to respect colonially inherited boundaries.
The vice president said the agreement was a big deal as most wars in the world in previous centuries were often linked to disagreements about boundaries.
" Following from the respect for colonially inherited boundaries, Africa has also shown outstandingly good example in using its regional integration arrangements to promote peace and security on one hand and trade and industry on the other.
"African regional organisations have taken responsibility for maintenance of peace and security in the continent and its sub-regions.
"Notable in this regard is the strong resistance to unconstitutional changes of government at the African Union and also in regional economic groupings.
"ECOWAS for instance has sanctioned countries like Burkina Faso, Guinea and Mali where soldiers have seized power by coups d'etat.
"Such sanctions include suspension of memberships, travel bans and freezes on financial credits amongst other things."
Osinbajo commended the AU which has backed up ECOWAS actions and has also suspended the membership of these countries.
He also acknowledged that the U.S. Government issued a statement of specific support for ECOWAS sanctions in Guinea.
Osinbajo praised efforts towards economic development in the continent as Africa had shown outstandingly good example through the establishment of the African Continental Free Trade Area(AfCFTA).
He expressed optimism that AfCFTA would overcome the constraints of Africa's small, fragmented markets and its impact on commerce within the continent both in goods and services will be profound.
According to the vice president, another investment which has the capacity to act as a game-changer for Africa in the current complex world is digitalisation.
"I think there is a strong conviction that digitalisation offers the best opportunity of leap-frogging for Africa.
"Digital technologies are being deployed across Africa to provide solutions in agriculture, education, Fintech and healthcare delivery.
" It is also being deployed in logistics and transport and have the potential to be used for smart housing solutions and smart power grids.
"The story of mobile telephony which has provided the platform for the use of digital technologies in daily lives in Africa is one such example.
" Due to mobile telephony, Africa is ahead of other parts of the world in terms of Fintech and payments solutions; Africa accounts for about half of the world's mobile money accounts,'' he said.
He said that more African countries were using AI-enabled surveillance technologies for facial recognition to monitor and respond to crime.
The vice president's lecture also touched on climate change crisis, the Russian-Ukrainian war, among other issues.
Earlier, Prof. Rachel Mills, the Senior Vice President (Academics) at the King's College, said the college and especially the African Leadership Centre (ALC) had long standing collaboration with African institutions.
She said that the college, had over the years, demonstrated its commitment to offering quality education to young talented Africans through its partnership programmes with some African Universities.
Mills underscored the importance of the public lecture delivered by the vice president as an opportunity to reflect on Nigeria as a regional leader in economic, political and social terms.