85,265mt Of LPG Supplied In August, PPPRA Claims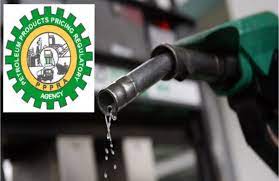 The Petroleum Products Pricing Regulatory Agency (PPPRA), yesterday, reported that 85,264.803 metric tonnes (MT) of liquefied petroleum gas (LPG) were supplied nationwide in August.
The Executive Secretary of the agency, Abdulkadir Saidu, made the disclosure in a statement.
A breakdown of the supply report shows that 38,040.457MT was sourced locally by Ever Oil, Stockgap, NIPCO, 11 Plc, Greenville Natural Gas, PNG Gas Ltd, NPDC and Ashtavinayak Hydrocarbon Ltd, while 47,224.346MT was imported by NIPCO, Matrix, Algasco, Techno Oil, Prudent, AA Rano, Stockgap.
Additional analysis of the data on importation in the month of August shows that 21,606.301MT was imported from the USA, while 13,044.266MT was imported from Algeria and 12,573.779MT was brought into the country from Equatorial Guinea.
The volume of LPG supplied in August suggests a decrease of about 21,959.781MT compared to the 107,224.584MT supplied in the month of July.
In addition, 102,787.234MT was also supplied in the month of June.
On the other hand, out of the 38,040.457MT sourced locally, 7,042.058MT was sourced by Ever oil, 9,429.761MT by Stockgap, 7,687.112MT by NIPCO, 4,761.626MT by 11 Plc and 440.380MT by Greenville,Rumuji, Rivers State.
Also, the PNG Gas Ltd in Ebedei, Delta State supplied 651.490MT into the market, while NPDC, Oredo, Benin State provided 1,055.310MT and Ashtavinayak Hydrocarbon Ltd Kwale, Delta State, discharged 6,972.720MT.
Similarly, 11,262.04MT of propane was sourced locally and supplied into the energy market by NPDC and Ashtavinayak Hydrocarbon.
"It is worthy to note that since the declaration of the "Decade of Gas" by President MuhammaduBuhari, and the Minister of State for Petroleum Resources, Chief Timipre Sylva, the nation has witnessed a significant increase in the volume of LPG produced locally. This is due to the commitment of the Federal Government in promoting gas penetration, to ensure a clean source of energy for cooking, power generation and transportation,"Saidu said.
The Petroleum Industry Act (PIA) as the first law that recognises the oil and gas midstream sector will promote and protect gas-based investments and optimise the nation's enormous gas potentials while ensuring that Nigeria transit to become a net-zero emission nation.
The PPPRA boss reiterated the agency's continued support for the Federal Government's policy to deepen LPG penetration in the country and create a healthy life for Nigerians.
Inflation Rate Falls To 16.63%  – NBS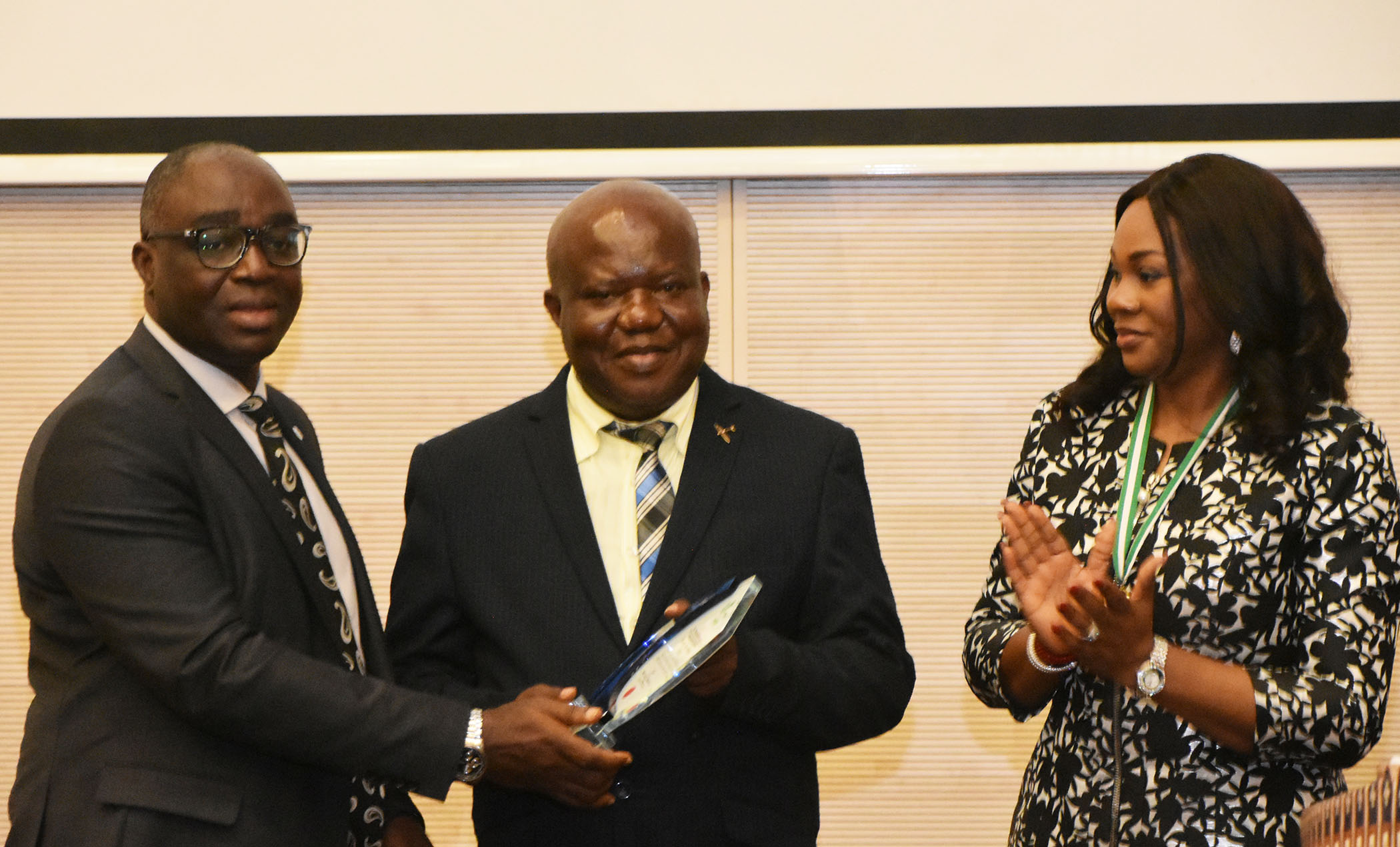 The rate of inflation in Nigeria has declined for the sixth consecutive month to 16.63 per cent in September, which is its lowest level since January this year, the National Bureau of Statistics (NBS) has said.
The Bureau, in its Consumer Price Index released on Friday, said the inflation rate fell by 0.38 per cent from 17.01 per cent in August.
The drop in headline inflation began in April when it fell to18.12 per cent from 18.17 per cent in March.
According to NBC, the urban inflation rate increased by 17.19 per cent (year-on-year) in September 2021 from 17.59 per cent recorded in August 2021, while the rural inflation rate increased by 16.08 per cent in September 2021 from 16.45 per cent in August 2021.
It said farm produce such as bread, cereals, cocoa, meat, coffee, tea and cocoa drove food inflation, fell to 19.57 per cent in September from 20.30 percent in August.
Other items that led to the rise in the composite food index in September included oils and fats, yam and other tubers, fish, potatoes, milk, cheese and egg.
"On month-on-month basis, the food sub-index increased by 1.26 per cent in September 2021, up by 0.20 per cent points from 1.06 per cent recorded in August 2021", the NBS stated.
 The Statistician-General of the Federation, Simon Harry, said the fall in the inflation rate signalled an improvement in government performance and more favourable economic conditions.
"The inflation rate in Nigeria has maintained a consecutive decline in year-on-year for a period of six consecutive months, starting from March 2021 to August 2021", he said.
By: Corlins Walter
5G Now At 97% Completion, As NCC Moves To Auction Spectrum
The Nigerian Communications Commission (NCC) has said that the plan for deployment of Fifth Generation technology in the country has gotten to 97 per cent. 
Executive Vice Chairman of NCC, Prof. Umar Danbatta, disclosed this at the annual African Tech Alliance Forum with the theme 'Embracing changes and digital transformation in the new normal'.
According to a statement titled 'NCC update on plans for 5G deployment' issued  by the NCC's Deputy Manager, Public Affairs, Kunle Azeez, the commission stated that some spectrum would be auctioned.
"Already, we are set for the auction of some spectrum slots in the 3.5GHz band. The other day, I was at the National Assembly, I informed the Senate that we were 95 per cent ready for 5G.
"Today as we speak, I am delighted to tell you that we are already at 97 per cent completion. 
"The committee set up to auction the spectrum has already developed an information memorandum which is already published for inputs and comments from all industry stakeholders.
"Prior to this, a 5G deployment plan was developed and we have since secured the Federal Government's approval", the commission stated.
The commission also explained that because of the Covid-19 pandemic, almost every means of communication became virtual, which led to an increase in network connectivity requirements as a result of unprecedented upsurge in internet traffic.
Danbatta added that even though the network infrastructure in the nation demonstrated some capacity to contain the surge in internet traffic, a lot of work was being done by the commission to boost network capacity, sensitise the public and ensure accessibility to affordable connectivity.
"Emerging technologies such as 5G, which NCC is driving aggressively in Nigeria, Internet of Things; Cloud Computing; Quantum Computing Augmented/Virtual Reality, and similar emerging technologies are playing a critical role in improving remote communication over the internet with great user experience.
"The NCC is committed to promoting this inevitable change and enhancing user experience through effective regulation of the telecoms sector", he stated.
Nigeria's Debt-To-GDP Ratio To Hit 42% By 2026 – IMF
The International Monetary Fund (IMF) has projected that Nigeria's Gross Debt-to-Gross Domestic Product ratio will rise from 35.7 per cent in 2021 to 42 per cent by 2026.
The IMF stated this in its October 2021 Fiscal Monitor Report published on its website.
It said the country's gross debt-to-GDP ratio would increase from 35.7 per cent in 2021 to 36.9 per cent in 2022, 37.7 per cent in 2023, 39.1 per cent in 2024 and 40.6 per cent in 2025.
According to the report, the gross debt includes overdrafts from the Central Bank of Nigeria (CBN) and liabilities of the Asset Management Corporation of Nigeria (AMCON). 
It added that the general government's revenue-to-GDP ratio would decrease from 7.2 per cent in 2021 to 6.5 per cent in 2026, while the general government expenditure-to-GDP ratio would decrease from 13.3 per cent in 2021 to 12.6 per cent in 2026.
The global financial institution said that the general government net debt-to-GDP ratio would increase from 35.3 per cent in 2021 to 41.8 per cent in 2026.
"The overdrafts and government deposits at the Central Bank of Nigeria almost cancel each other out, and the Asset Management Corporation of Nigeria debt is roughly halved," it added.
The report said for low-income developing countries like Nigeria, average gross debt in 2021 would likely remain stable at almost 50 per cent in 2020, while debt vulnerabilities "are expected to be high.