Nigerian Youngsters Should Emulate Okwaraji – Esin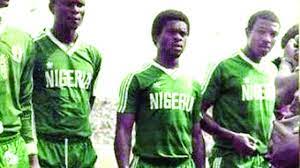 Former Super Eagles midfielder, Etim Esin, has said he is saddened that Nigerians have forgotten the sacrifice of late former international, Samuel Okwaraji, in national colours.
August 12 marked the 32nd anniversary of the player's demise.
The late Okwaraji had slumped and died of congestive heart failure during a World Cup qualifier against Angola at the Mainbowl of the National Stadium in Surulere, Lagos. Nigeria later won the match through a late header by Stephen Keshi.
Speaking to newsmen Sundial, Esin said he couldn't comprehend why a yearly memorial could not be organised in remembrance of such a player, who showed passion playing for his country, adding that a yearly candlelight procession to mark the date of his death would have served as a source of encouragement to youngsters in order for them to also emulate his exemplary life playing for the nation.
"Thursday, August 12 marked the date Okwaraji died playing for this country and yet nobody remembered to even celebrate such a complete footballer, who did everything at his own personal cost to represent his nation.
"I am pained because I was right there on the field the day he died and I would have thought that a yearly testimonial is organised in memory of him. Today, we still have so many players who played alongside Okwaraji and they do not even have a thought of honouring him to mark 32 years of his demise.
"Okwaraji was a player our youngsters should emulate if they are looking for a model because he played football for the national team, selflessly. This is even because some of us had to wait for our airfare ticket before honouring national invitations unlike him, who will come before it was sent because he would have arrived in the country. Other things like the match bonuses and allowances were never his prerogatives.
"He was a complete package as a footballer and a graduate of Law from the University of Rome. How many of us had university education than in the Eagles team? None," he said, adding that he was so close to Okwaraji that he called Esin Nigeria's Maradona.
"He used to tease me as the Maradona of Nigeria and we were the two most determined players of the squad just to make sure that Nigeria qualified for the World Cup because we were resolute. But like they say, man proposes and God disposes.
"As soon as Okwaraji died, some of the players, who were supposed to be in Cameroun for the last group qualifier to Italy 1990 World Cup, did not agree to travel with us as they were afraid that another player may die just like Okwaraji did. So, when you see all these young players who want to play for England, will you blame them? 
You can't blame them because they know that they don't have future here because when they retire, there will be no benefit for them! How many caps did John Fashanu have playing for England? But he still collects some benefits from the player's union.
because he wore that Three Lions shirt, which is not a mean feat anyway.
"I tried to talk to one of us in government, but he was not ready to listen to me. Even though he was not my teammate, can't he arrange something courtesy of the presidency in remembrance of Okwaraji. Is that too much to ask for a late colleague who died sacrificing everything for this country? On August 12, I was sad because I know what would have happened were Okwaraji a European.
"Even up till the time his mother died, nothing befitting was done for her. They that are alive should just thank God for life and not complain. Is it this attitude of ours in the country that will encourage a player of Nigerian descent abroad to come and play for us? And someone will now say I should not talk when I was on the field on the day the incident happened. This is so sad and pathetic," he stated.
Reps Summon Dare Over Doping Crisis At Tokyo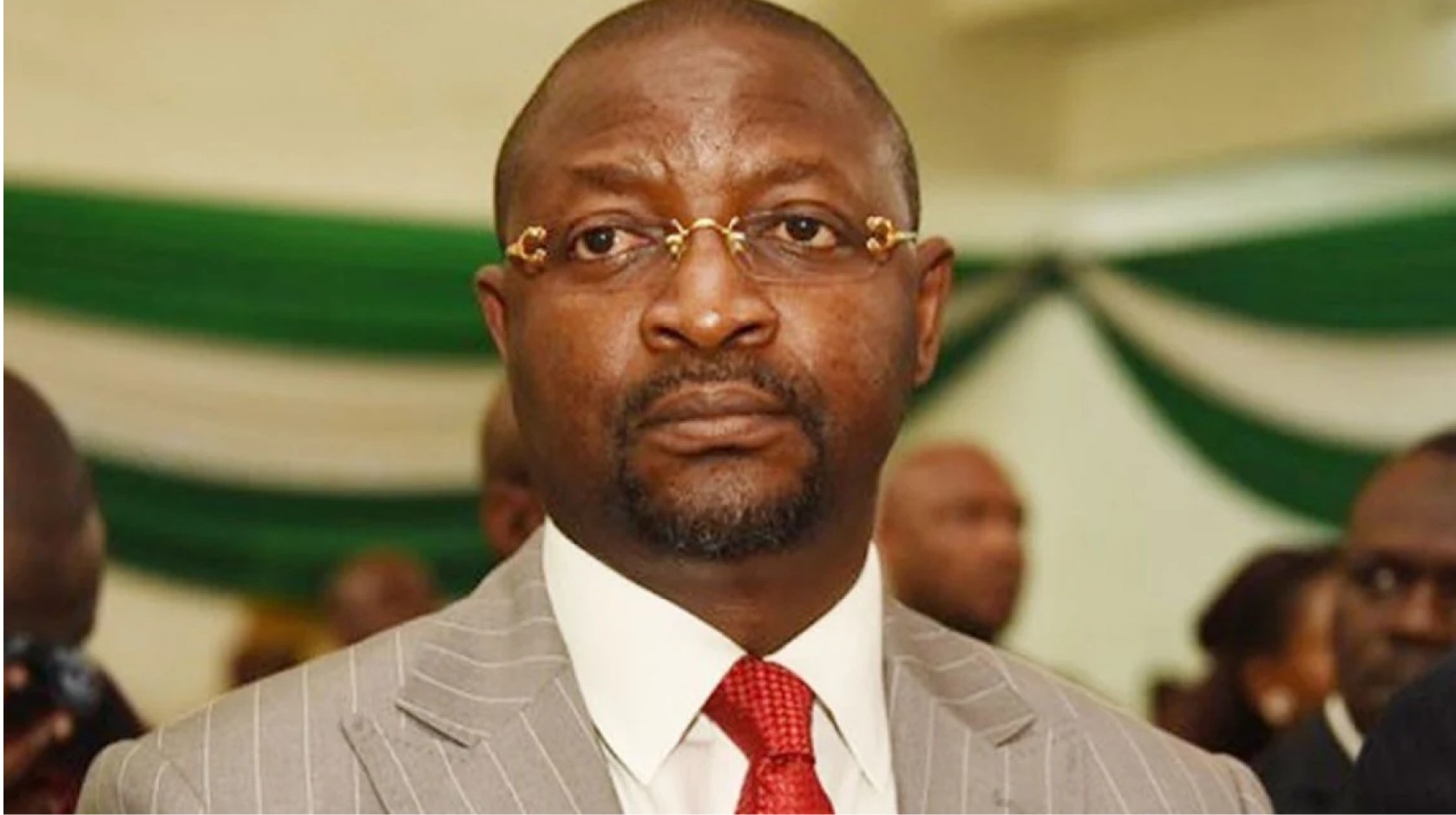 The House of Representatives has begun investigation of the disqualification of Nigerian athletes at the 2020 Olympics over alleged doping, asking the Minister of Sports and Youth Development, Sunday Dare, to come and explain the preparedness of the Nigerian contingent for the sports festival.
Tidesports source gathered that the resolutions followed the unanimous adoption of a motion at the plenary on Wednesday titled, 'Need to Investigate Activities of the Federal Ministry of Sports and Youth Development on Failed Doping Test by Nigeria Athletes at the Olympic Games in Tokyo.'
Consequently, the House resolved to "invite the Minister of Sports and Youth Development (sic) to brief the Committee on Sports on the level of Nigeria's compliance with extant regulations set by the International Association of Athletics Federations and the independent anti-doping arm, Athletics Integrity Unit."
The House also urged the Federal Ministry of Youth and Sports Development to put necessary measures in place to ensure compliance with extant regulations at both local and international competitions, while mandating the Committee on Sports to "investigate the immediate and remote cause of the failed doping test to forestall future occurrence."
Moving the motion, Mr Babatunde Ayeni said the Nigerian delegation to the Olympic Games fared well in terms of performance, thereby raising the country's rating in the comity of nations.
Ayeni recalled the outstanding performance of the Nigerian Football Team which bagged the historic first soccer gold medal at the 1996 Centennial Olympic Games in Atlanta, United States of America.
The lawmaker lamented the incident of July 20, 2021, where the Athletics Integrity Unit of the International Association of Athletics Federations barred 10 Nigerian athletes, including the highly-rated Blessing Okagbare, from the Tokyo Olympics for failing to meet requirements for out-of-competition drug testing.
He recalled that the Athletics Integrity Unit alleged that Okagbare, who won the opening heat of the Women's 100 meters, had tested positive for human growth hormone.
 "The House is also aware that the allegation further affirmed that the affected athletes failed to comply with the rules requiring those from countries deemed to be at high risk of doping to undergo three no-notice out-of-competition tests in a 10 months' period leading up to a major event.
"The House is concerned that despite the huge funds being made available yearly for the regulatory agencies in the sports sector, adequate efforts have not been made to get Nigeria into the category where they would be deemed to have made significant improvements in anti-doping tests," Ayeni added.
NYG: Rivers B'Ball Team Intensifies Preparations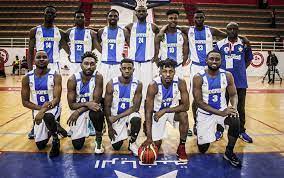 Coach of the Rivers State Male Basket-ball Team, Dagogo Okumgba, has said that preparation, are in top gear for the forthcoming 2021 edition of the National Youth Games (NYG)scheduled to hold in Ilorin, Kwara State.
Coach Okumgba disclosed this yesterday during an exclusive interview with Tidesports in Port Harcourt.
According to him, the team is doing everything necessary to get a better outing in Ilorin when the chips are down, saying that the players are in high spirits and are poised to compete favourably when the competition gets underway.
The coach said his players are committed to their preparations for the task ahead and determined to do the state proud at the games come November this year.
"We are doing our part to prepare as a team and wait for a go ahead from the Sports Ministry for camping so as to further prepare and fortify on the earlier made preparation," Okumgba added.
The team qualified from their zone at the recently concluded zonal elimi-nation for team sports ahead of "National Youth Games" coming up next month.
It would be recalled that the zonal elimination for team events which comprised Rivers, Delta, Akwa Ibom, Cross River and Edo states took place in Asaba, Delta State, fortnight ago.
The date for the competition was earlier fixed for September 7 to 17 this year.
10 Athletes To Represent Nigeria At Winter Olympics
Following the successful completion of its inaugural Olympics Trials in Lagos last Saturday,  the Bobsled and Skeleton Federation of Nigeria has stated that 10 athletes would represent Nigeria at the Beijing 2022 Winter Olympics Games.
Technical Director, BSFN, Dr. Seun Adigun disclosed this in Lagos.
"Ten athletes will be named for the Winter Olympics.
"We will have two athletes for Bobsled, two in the Monobob women's team, two athletes for the Bobsled men's team, two male Skeleton and two female Skeleton athletes for the national team," Adigun, who played a key role in Nigeria's debut at the last Winter Olympics Games in Pyeongchang, Sourh Korea, said.
President, BSFN, Solomon Ogba stated that the team would train on ice in Europe, ahead of the Winter Games.
"This is the first stage of the preparation for the Olympics before the athletes train on ice," Ogba said.
History was made earlier in the year when six athletes, who were selected from the first-ever trials in Lagos, trained and participated on ice for the first time in Pyeongchang.
Tidesports source reports that after a few days of training on ice, Perpetua Nwanna and Alawode Sekinat won bronze medal in their debut competition, after finishing third in the women's double Bobsleigh IBSFSliding Korea Cup.