Insurgency: Soldiers Kill 150 Terrorists, Bandits In Two Weeks, DHQ Confirms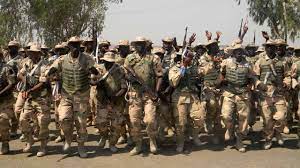 The Defence Headquarters (DHQ), said intensified military operations in the north east part of the country in the last few days have brought members of the Boko Haram and Islamic States of African Province (ISWAP), terrorists to their knees as over 150, terrorists and bandits were killed in various operations in the north east and north west parts of the county.
The DHQ, said that in the last few weeks, soldiers on counter insurgency operations have recovered several weapons from the terrorists while over one thousand of them who can no longer stand the heavy firing power of the military have surrendered to troops alongside their family members.
The Acting Director, Defence Media Organization, Brig-Gen Bernard Onyeuko, made this known at a briefing on military operations conducted between July 29 to August 12 across the country, yesterday.
He said that within the period under review, soldiers discovered and deactivated several illegal refining sites in the Niger Delta region with a total of 21 ovens, 12 dugout pits and 58 metal storage tanks laden with 2.329 million litres of illegally refined AGO and 2.19 million litres of stolen crude oils as well as 2 boilers and 750 bags of illegally refined oil products.
Onyeuko, while giving an update on military operations conducted between July 28 to August 12, said various kinetic operations were carried out to deny terrorists, armed bandits and other criminal elements freedom of action and frustrated their movement of arms and other illegal items in all theatres of operations.
He also said that several operations were carried out to curb illegal oil activities and deter economic saboteurs freedom of action in carrying out their nefarious activities.
"The Headquarters of Operation HADIN KAI has intensified its operations in the North East theatre. The intensity of these operations has yielded tremendous results as evidenced in the number of casualties and massive surrender of terrorists in Buni Yari, Gorgore, Baga and Monguno Towns as well as Maiduguri – Baga Road, Maiduguri – Damboa Road and Bula Yobe – Darel Jamel Road.
"Operations were also carried out at Kayamri and Mairari villages as well as Monguno and Kukawa Towns, all in Borno State. Cumulatively, the operations led to the neutralization of 27 BHT/ISWAP fighters, arrest of 51 BHT/ISWAP terrorists, 3 terrorists' collaborators as well as recovery of 35 assorted arms and 1,051 round of ammunition including AK-47 and FN rifles, Dushka anti-aircraft guns, GPMG, PKT guns, 60mm mortar tubes, Makarov pistol and other machine guns, amongst other items.
"In addition, 29 abducted civilians were rescued within the period under review. Gentlemen no fewer than 1,000 terrorists and their families comprising adult females and children surrendered to own troops at different locations in the North East. Notable among them are the notorious BHT bomb expert named, Musa Adamu aka Mala Musa Abuja and his deputy, Usman Adamu aka Abu Darda. This has in no small measure depleted the BHT fighting force.
"On 31 July 2021, there were distress calls from locals, on cattle rustling and kidnapping incidents and armed bandits' attacks on farmers, at Bagida village in Sokoto State; Shinkafi in Zamfara State and Maigora, Falale and Ungwan Dudu villages as well as Kankara – Katsina Road in Katsina State.
"In all incidents, troops repelled the criminals, rescued farmers and kidnapped victims as well as recovered arms, ammunition and some livestock, while some criminal elements were arrested. Cumulatively, a total of 89 livestock, 5 AK-47 rifles, 3 rounds of 9mm ball and 48 rounds of 7.62mm NATO ammunition were recovered and 4 kidnap victims rescued. Also, 2 notorious cattle rustlers named, Mallam Buda Umar from Niger Republic and Mai Hatsi Ibrahim from Gada LGA of Sokoto State as well as 4 armed bandits and drug peddlers were arrested.
"Furthermore, between 2 and 6 August 2021, the Air Component of Operation HADARIN DAJI, carried out intensive air strikes on bandits' hideouts at the South of Dansadau Town; North of Kwiambana Forest Reserves as well as North of Sububu Forest and Dudufi village under Faru District in Maradun LGA, all in Zamfara State. The air strikes resulted in the destruction of bandits' structures including the residence of one of their leaders, Halilu Tubali, in which the armed bandits converged for a meeting. The air strikes in conjunction with ground troops' assaults resulted in the neutralization of no fewer than 123 armed bandits and destruction of their logistics facilities in the process.
"In Operation SAFE HAVEN, Troops carried out rescue operations in different locations. During one of the operations, 2 Fulani herdsmen were rescued at Mararaban Tifa Town, 2 kidnapped victims at Ungwan Ayaba District in Nasarawa State and one along Tahoss – Sopp Road in Plateau State. Additionally, on its Civil-Military Cooperation, on 29 July 2021, Operation Safe Haven donated exercise books and other writing materials to students of Pilot Science Primary School at Bungha Mangu LGA of Plateau and Government Secondary School, Zango in Zango Kataf LGA of Kaduna State.
"In Barkin Ladi LGA, Plateau State it distributed 45 wheelchairs to physically challenged persons as part of non-kinetic approach towards achieving peace in the North Central Zone. Furthermore, troops held peace and security meetings with community heads, youth leaders and other critical stakeholders at the Emir Palace in Wase LGA and Jengre Town in Bassa LGA of Plateau State, to discuss the various security challenges in the general area.
"On 5 and 8 August 2021, troop carried out raid operations and responded to distress calls at Nwokporo Agbagedo Community in Ado LGA and on bandits' hideouts at Zaki Biam in Ukum LGA of Benue State as well as Garin Dogo village in Lau LGA and Lau – Jalingo Road, Taraba State. The operations led to the destruction of bandits' hideouts, arrest of 8 armed bandits including their informants and rescue of some kidnap victims. Items recovered in the course of the operations include, 6 AK-47 rifles, one SMG, 2 pistols, 66 rounds of 7.62mm NATO ammunition among other items.
"Within the same period, troops also held peace and security meetings with community heads, youths' leaders and other stakeholders at different locations including Udugbeho Community in Agatu LGA and Igumale Town in Otukpo LGA of Benue State, Dirigi Community in Dobere Council Ward, Lau LGA of Taraba State. Issues discussed centered on sustainable peace, prevention of communal clashes and indiscriminate farm destruction by herders' cattle and other security challenges in the states.
"The various operations conducted within the period led to the arrest of armed bandits and their collaborators in Kaduna and Niger States. On 30 and 31 July, troops arrested one Zubairu Shehu at Toll Gate Area in Kakau village as well as one Shehu Yahaya, who runs errands for and provides logistics supplies to bandits at Sabon Gayan village in Chikun LGA of Kaduna State.
"Also, on 5 and 8 August, troops carried out Cordon and Search operations on a notorious bandits' hideout at Mangoro village in Munya LGA of Niger State and Gwagwada village in Chikun LGA of Kaduna State. Items recovered during the operations include 2 AK-47 rifles, one Dane gun and 14 rounds of 7.62mm NATO ammunition.
"Within the period in focus, troops of Operation DELTA SAFE conducted series of anti-illegal oil operations in the South-South Zone of the Country. These operations were conducted at Orutoru area in Bayelsa State; Olutoro and Adamakiri villages in Bonny LGA, Udeyeada Community in Andoni LGA of Rivers State; and Opuebubor Creek in Warri South LGA of Delta State.
"These led to the discovery and deactivation of several illegal refining sites with a total of 21 ovens, 12 dugout pits and 58 metal storage tanks laden with a total of 2.329 million litres of illegally refined AGO and 2.19 million litres of stolen crude oils as well as 2 boilers and 750 bags of illegally refined oil products.
"During the operations, own troops also recovered one speed boat, one AK-47 rifle, one FN rifle, 3 Smoke gun rifles, 12 fabricated RPGs, 263 live cartridges, 20 rounds of 7.62mm NATO and 7.62mm special ammunition among other items.
"Within the period under review, security forces ambushed and neutralized 6 IPOB/ESN members, who were involved in the killing of a District Police Officer (DPO) at Omuma Town in Orlu East LGA of Imo State and arrested 3. Furthermore, security forces following intelligence report arrested one notorious IPOB/ESN member named Obumneke Gabriel at Umueli Amaraku Town in Isiala Mbano LGA of Imo State.
"The criminal was in possession of arms and ammunition during the arrest. Relatedly, troops raided IPOB/ESN members' hideout at Amaechi Idodo community in Nkanu LGA of Enugu State and Nguzu Edda in Afikpo South LGA of Ebonyi State.
"During the operations one ESN commander was neutralized and another apprehended. Cumulatively, a total of 6 IPOB/ESN members were neutralized and 13 criminal elements arrested by own troops and other security forces operating in the Zone within the period. Troops also recovered a total of 19 AK-47 rifles, 2 single barrel Dane guns, one G3 assault rifle and 3 locally-made pistols.
"Other items recovered were 30 rounds of 7.62mm special ammunition, 3 daggers, and one locally-made double barrel pistol loaded with 10 rounds of cartridges were recovered in the course of the operations.
"The Armed Forces of Nigeria and other security agencies have and will continued to remain committed to fight all forms of criminality until sustainable peace is achieved in our dear Country.
"The Military High Command appreciates the enormous sacrifices of the troops in the various theatres of operations across the Country. It salutes their courage, service and commitment to the nation. We appreciate the general public and the press for the support and you are further encouraged to continue to provide credible and timely information that will facilitate our proactive engagements in all the theatres of operation".
Minister Blames Judiciary For Prisons' Congestion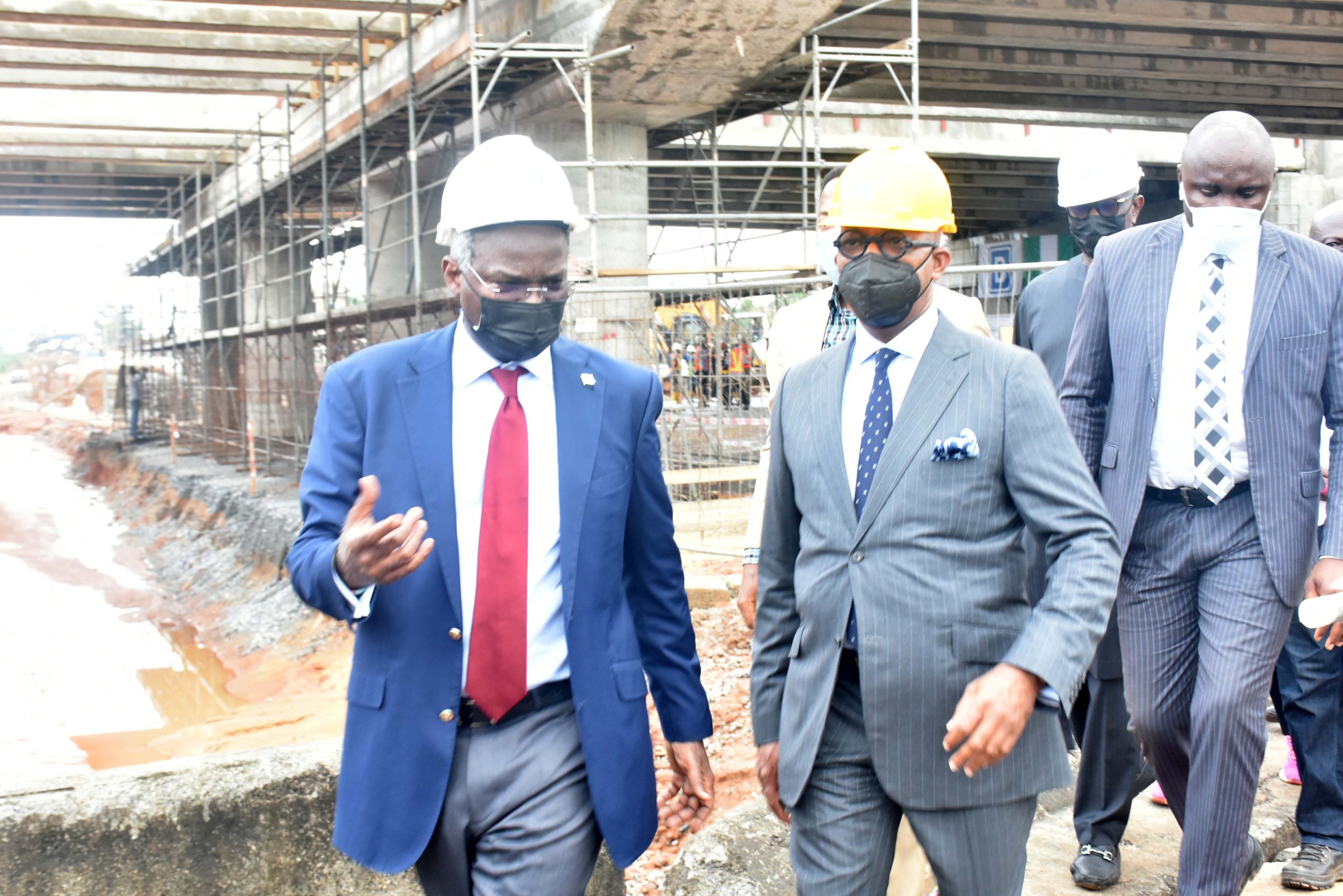 The Minister of Interior, Ogbeni Rauf Aregbesola, has blamed the congestion in Nigeria's correctional facilities on the country's Judiciary, explaining that the Nigerian Correctional Service (NCOS) was not allowed by law to reject inmates sentenced to correctional centres or to release them.
Aregbesola, represented by Special Adviser on Nigerian Correctional Service, Suleiman Tala, stated this while delivering a paper at a policy advocacy conference entitled, "Decongestion of Correctional Centres: Status Quo", organised as part of the 60th-anniversary celebration of the Order of The Knights of St Mulumba, Nigeria, Lagos Metropolitan Council, which was held in Lagos, adding that the primary responsibility of NCOS is to hold offenders pending the adjudication of their cases before a law court.
"It is important for the public to be aware that the NCOS and the Ministry of Interior are trying their best to tackle the issue from different angles as the length of time the inmates stay at the custodian centre is not determined by NCOS but by the justice system. I may not be able to reiterate exactly what the challenges are with the judiciary, however, as it affects the NCOS we are doing all we can not to compromise the traditional responsibility of the NCOS," he stated.
Representing the Inspector General of Police, Baba Usman, Lagos State Commissioner of Police, Hakeem Odumosu, accepted that the police contribute to the congestion but gave his reasons.
"Inconsistence of the appearance of police officers to give evidence at trials has been identified as one of the alleged causes of prolonging trial but the IGP has mandated officers must attend court cases as at when due. The police are being hampered by a high level of distrust between the citizens and their police institution," he stated.
Also at the conference, Lagos State Catholic Archbishop, Alfred Adewale Martins, who was represented by Rev. Paschal Uwaezeapu, stated that decongestion of the prisons would continue to be a matter as long as the government has refused to fix the country.
"The prison would continue to be congested if we don't fix the society. As long as our society is a place where everybody takes for himself without considering the neighbour then our prison would continue to be congested. If we need to fix the prison we need to fix the family. These prisoners come from a family. We need to fix the education system also. We need to promote justice, without all these, the prison will soon overflow," he stated.
Meanwhile, the Lagos Metropolitan Grand Knight, KSM William Adebisi, urged the government to declare a state of emergency on the congestion of prisons.
"The government needs to take the matter seriously as it affects the health of the inmates, economy of the company and behavioural change of the inmates," he stated.
FG Seeks $3bn With Eurobond Offer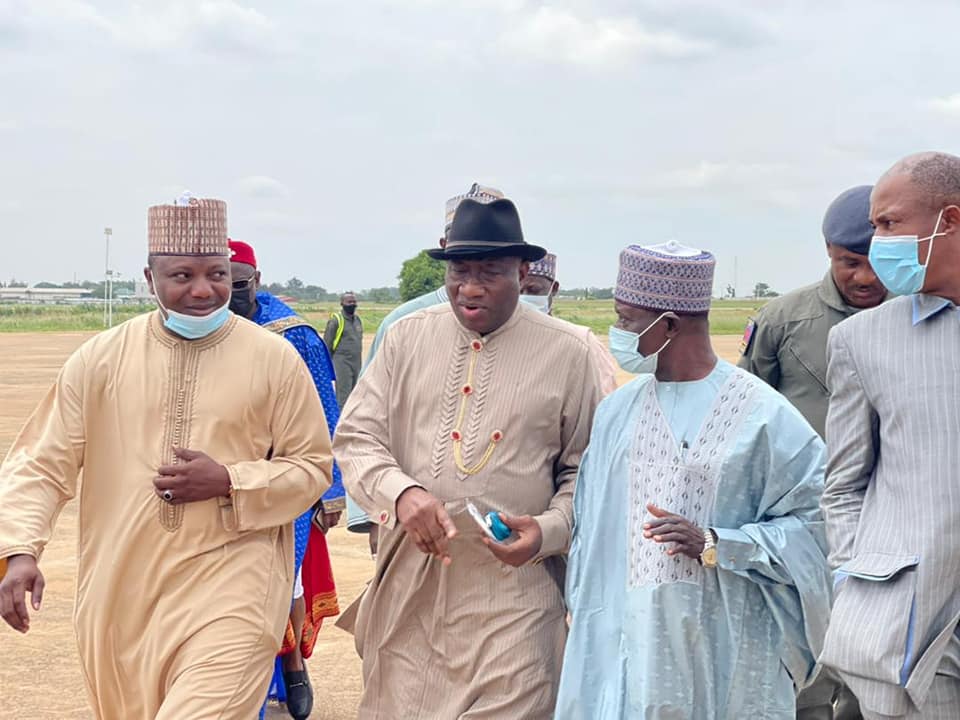 The Federal Government has announced plans for a Eurobond issuance in the International Capital Market (ICM) to raise $3billion.
The Debt Management Office (DMO) said, yesterday, that Virtual meetings with investors have been scheduled for today, and September 20, 2021.
It said, "In order to avail local investors the opportunity to invest in the Eurobonds, meetings will also be held with local investors.
"This is the first time local investors will be included in the Roadshows, and this is one of the reasons why a Nigerian Bookrunner (Chapel Hill Denham Advisory Services Ltd) was appointed as one of the Transaction Advisers.
"Through the Eurobond issuance, Nigeria is expected to raise up to $3billion but no more than $6.2billion."
According to the DMO, the issuance for which all statutory approvals have been received, would be to implement the New External Borrowing in the 2021 Appropriation Act and that "Proceeds are for the financing of various projects in the Act."
The agency gave further insight, saying, "In addition to providing funding to part-finance the deficit in the 2021 Appropriation Act, the issuance of Eurobonds by Nigeria benefits the country in many other strategic ways; amongst which are: 1. It is an inflow of foreign exchange, leading to an increase in External Reserves.
"External Reserves help support the Naira Exchange Rate, and Nigeria's sovereign rating.
"When Nigeria raises funds externally, through Eurobonds, it frees up space in the domestic market for private sector and sub-national borrowers. In effect, it helps the sovereign not to crowd out other borrowers in the domestic market.
"The issuance of Eurobonds by Nigeria has opened up opportunities for Nigeria's corporate sector notably banks, to issue Eurobonds to raise capital in the ICM.
"By so doing, their capital base has been strengthened to provide banking services whilst also meeting regulatory requirements. Nigeria has a sovereign yield curve in the ICM, extending up to 30 years.
"The local listing of Nigeria's Eurobonds on the Nigerian Exchange Ltd. and the FMDQ Securities Exchange Ltd., have increased the range of products on these two (2) exchanges and their respective market capitalization.
"Overall, Eurobond issuances by Nigeria and the investor meetings that precede the pricing have provided a strong global platform for Nigeria to tell its own story and opportunities available in Nigeria for investors."
The Transaction Advisers appointed by Nigeria for the issuance were: International Bookrunners – JP Morgan, Citigroup Global Markets Limited; Joint Lead Managers -Standard Chartered Bank and Goldman Sachs; Nigerian Bookrunner – Chapel Hill Denham Advisory Services Ltd; Financial Adviser – FSDH Merchant Bank Ltd; while White & Case LLP, was appointed International Legal Adviser; and Banwo&Ighodalo would serve as Nigerian Legal Adviser.
The last time Nigeria accessed the ICM was November 2018.
Insecurity: Put Nigeria First, FG Tells Media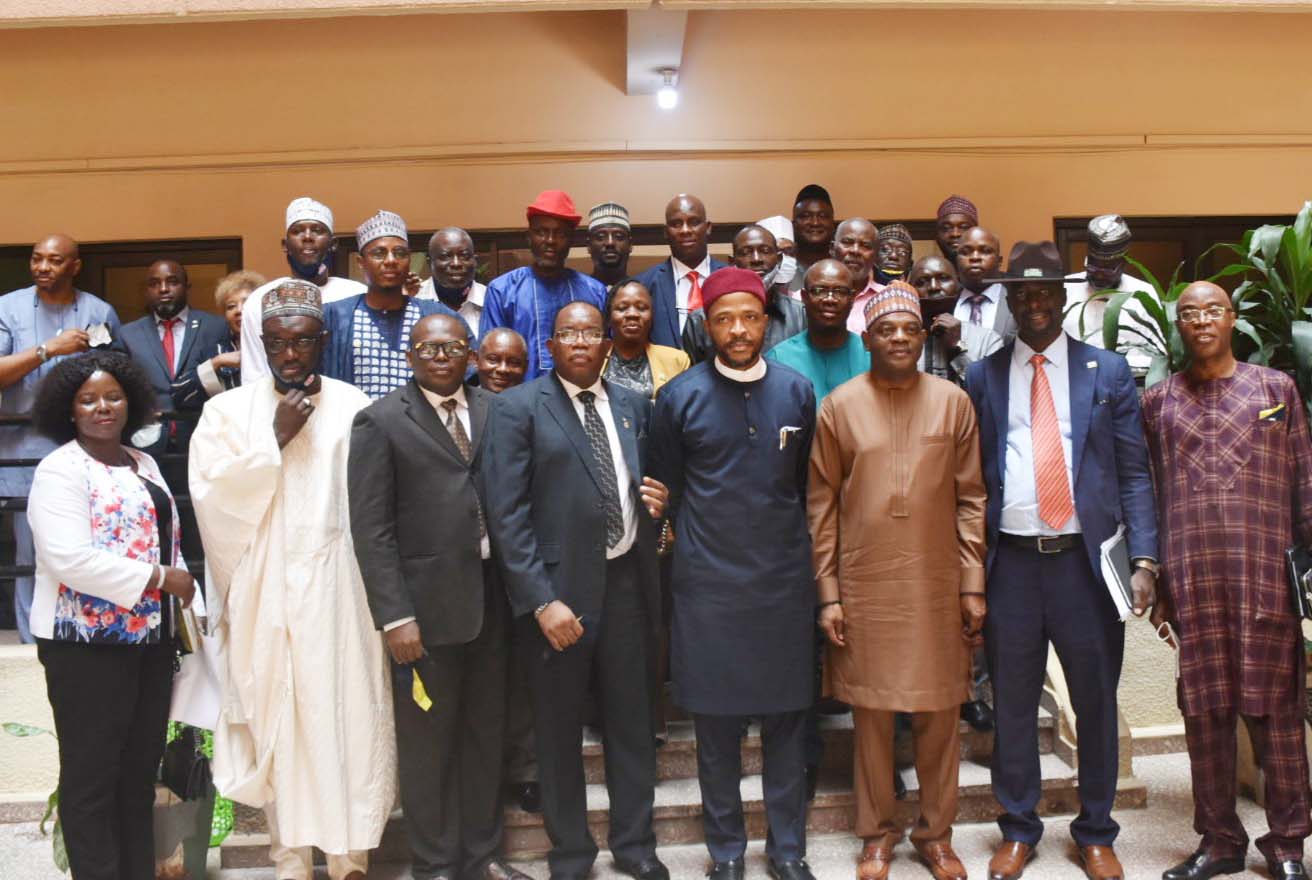 The Federal Government has tasked the media to put Nigeria first in the reportage of the country's activities, particularly the fight against insecurity.
The Minister of Information and Culture, Alhaji Lai Mohammed, made the call in Abuja during the ceremony of the renaming of the News Agency of Nigeria (NAN) Headquarters Building after the former Managing Director and Board Chairman of NAN, late Wada Maida.
Mohammed said it may seem obvious and trite, but for any professional, including a journalist in Nigeria to be able to carry out his or her responsibility at all, the nation must first exist, in peace.
"In other words, if the country goes down, all professionals and everybody go down. It is that stark, and this is why I want to use this platform to appeal to our media to put Nigeria first", Mohammed said.
Speaking further, the minister said if one picked up most newspapers, watched most television stations or listened to most radio stations in the country, one will be right to think Nigeria is a country at war.
While acknowledging that there were challenges in the country, especially in the area of security, Mohammed, however, said the Buhari administration had not only acknowledged the challenges, it is earnestly tackling the challenges.
"A good example is the decisive manner in which our gallant troops are tackling the banditry in the North-West or the way they are combating the terrorists in the North-East. Our security agencies have also successfully tackled the separatists in the South-East and South-West and the militants in the South-South. Unfortunately, these efforts have only been perfunctorily reflected in the reportage of the security challenges that we face. This is not only unfair, especially to those who are sacrificing their lives to keep us safe, it is unpatriotic.
"To illustrate the damage this non-acknowledgement of the efforts of the security agencies pose to the country, let me tell you what transpired when I recently hosted some members of the Nigerians in Diaspora Organisation (NIDO) UK Chapter, who visited me in my office here in Abuja. They said some of their colleagues who would have come to Nigeria for their programme tagged,'A Week in and For Nigeria' during the month of July, did not come out of fear of the security situation in Nigeria. However, those who made the trip said they travelled to their hometowns across the country and returned to Abuja safely. If Nigerians in the diaspora can be afraid to come to their country, imagine how foreigners, including investors and tourists, will feel about coming to the country.
"Whatever image problem Nigeria is suffering from today is mostly due to the unflattering portrayal of the country by the country's media.
"Even when some media organisations report fake news, they never have the decency to retract such stories and apologise. They simply move on as if nothing has happened.
"We are not saying the media should not report on the security challenges we face. All we are saying is: Be fair and report accurately the efforts being made by the state and federal governments to tackle the challenges. Even if you don't want to encourage the men and women in uniform fighting to keep us safe, please don't discourage them with negative reporting. The security challenges we face today will be successfully tackled and Nigeria will not cease to exist, despite the antics of naysayers", Mohammed added.
Mohammed congratulated the family, friends and associates of the late Maida for the great and much-deserved honour done to him.
He commended the management and staff of the NAN for coming up with the idea to immortalise the late Maida.
"The Federal Government's decision to approve the proposal was not difficult, upon realising the role played by Alhaji Wada in making NAN the respectable agency that it is today. A man who was everything from Zonal Editor to Foreign Correspondent to Editor-in-Chief to Managing Director to Board Chairman, a man who built this glistening NAN headquarters edifice deserves to be immortalised by the organisation he served so well in his lifetime", Mohammed stated.
Mohammed prayed that God will continue to comfort and strengthen the family of Maida, even as he prayed that the soul of the departed continues to rest in peace.