Covid-19: Nigeria Records Highest Cases Tally In Six Months – NCDC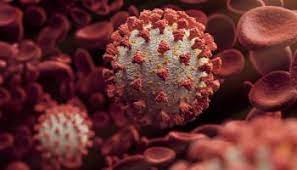 As states across the country struggle to curb the spread of Covid-19 Delta variant, the nation is now averaging more than 700 new cases, says the Nigeria Center for Disease Control (NCDC).
The NCDC, which disclosed this via its verified website yesterday, added that the country registered 790 additional infections on Wednesday, a sharp increase from the 610 cases it registered a day earlier.
The Tide source reports that owing to a sudden surge, driven by the highly transmissible Delta variant, the country's average daily Covid-19 cases showed that Wednesday's increase was the highest since February.
The surge resulted in the federal government calling on citizens to take responsibility and adhere to preventive measures in the country, especially as the caseload keeps rising on the heels of an ongoing doctor's strike.
The NCDC noted that states nationwide were struggling to curb the spread of the Delta variant, with the situation becoming alarming particularly in Lagos, Akwa-Ibom, Rivers, Oyo states and the FCT, where the strain was accounting for a large number of the cases.
Due to the spread, NCDC observed that Lagos state set a new record for Covid-19 on Wednesday with 574 cases, and infections in Rivers state jumped to 83, Ondo-38, Ogun-31, Oyo-23, Delta-10, the FCT-9, Ekiti-7, Edo-6, Osun-4.
Anambra and Bayelsa recorded 2 cases each and Plateau-1, while three states, Kano, Nasarawa and Sokoto, reported zero cases, NCDC said.
One new death was also recorded on Wednesday, bringing the nation's fatality count, since the start of the pandemic, to 2,195.
"A total of 74 people recovered and were discharged from various isolation centres in the country on Wednesday, with total recoveries nationwide since the onset of the pandemic clocking 166,203", the NCDC added.
The agency said that the country had tested more than 2.5 million samples for the virus out its roughly 200 million populations, with an average test positivity rate of six percent.
It also disclosed that the country's active cases had soared to 11,500.
In the meantime, a multi-sectoral national emergency operation centre (EOC), activated at Level 2, continued to coordinate the national response activities.
The agency reported that vaccination was also providing better protection, than natural immunity, for adults previously infected with Covid-19, from getting re-infected.
It warned that scientists believed the Delta variant to be as contagious as chickenpox, as one infected person carries the potential of infecting eight or nine more, just as the strain had shown its efficacy in infecting younger people as against the older strains of the virus.
Cleric Wants Review Of Retirement Age For Civil Servants To 70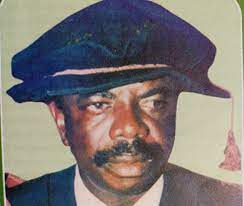 Rev. Fr. Godfrey Gopep, Parish Priest of St. Finbarr's Catholic Church, Rayfield, Jos, has appealed to the Federal Government to review the retirement age for civil servants from 60 to 70 years.
Gopep made the plea in his sermon yesterday in Jos, adding that such move would address some of the challenges that retirees in the country were currently facing.
The cleric, who decried the rising spate of unemployment in the country, added that the move would also reduce incidences of falsification of age by people in order to be employed.
He added that it would also enable those who would be employed late to enjoy some good years in service before retiring.
"Because of scarcity of jobs and high rate of unemployment in the country, most people get to be employed are in their 40s.
"So, I want to call on the Federal Government to review the retirement age of civil servants from 60 to 70 years.
"If this is done, those who get employed a bit late can also have a enough time to contribute their quota to the development of the nation.
"It will also curtail the act where people have to reduce their ages just so that they can get employed and also spend some good years in service," he said.
Gopep called on government at all levels to create job opportunities in the country and an enabling environment for private sector to thrive so as to create jobs as well.
Lalong Seeks End To Divisive Actions Among Nigerians
Plateau State Governor, Simon Lalong, yesterday urged Nigerians to shun divisive actions such as hate speeches and fake news for the peace and unity of the country.
The governor made the call at an interdenominational church service in Jos to mark the 61st Independence of Nigeria.
He said such acts were inimical to the nation's progress, adding: "we must come together and solve our problems because no one can build Nigeria for us.''
He said the country's challenges, especially insecurity, would be overcome and urged Nigerians to be grateful for the country's progress so far in spite of the challenges.
"God has indeed been faithful to Nigeria and we must be grateful,'' he said.
Governor Lalong said also that Nigeria was blessed with abundant human and natural resources, but required unity, tolerance, sincerity, loyalty and patriotism to maximise such resources for its development.
According to him, commitment from the leadership and followership was critical to achieve the feat.
"There is no nation which is great today that has refused to embrace diversity, tolerance, excellence, good work ethics, and a national philosophy that is based on honesty, reward for hard work and punishment for deviance,'' he said.
He added that Nigerians were known as a highly religious people which should be demonstrated by showing love to all irrespective of ethnic, religious or political differences.
"We must stop being religious and start being godly,'' the governor stressed.
He noted that the security challenges were setbacks Plateau's Progress and assured the people that he was determined to put an end to them while calling for the cooperation of residents especially religious and community leaders to achieve the objective.
"I call on you to play your part in securing your immediate community and giving prompt information to security agencies to be able to act appropriately,'' he said.
He also called on Nigerians to intensify prayers and vigilance as security agencies and government worked towards defeating perpetrators and sponsors of crises.
Governor Lalong assured Plateau people that the Oct. 9 local council polls in the state would be conducted peacefully.
In his homily, the Deputy Chaplain of Government House Chapel, Rev. Ezekiel Dewan, admonished Nigerians to shun negative narratives as there is power in the tongue.
He called for prayers for God's intervention and mercy on Plateau and on Nigeria, as God instructs his people to not only pray for their leaders, but also for the cities they live in.
Special prayers were conducted for leaders, governments and the nation at the service.
Why I Shunned APGA Guber Campaign Flag-Off-Bianca Ojukwu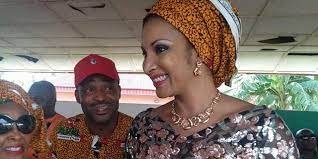 Mrs Bianca Ojukwu said in Awka yesterday that she shunned Saturday's flag-off of APGA governorship campaign to protest "post-mortem disrespect'' to her deceased husband.
She laid the blame of the "post-mortem disrespect'' to Dim Chukwuemeka Ojukwu on the doorstep of APGA's leadership.
Prof. Chukwuma Soludo and Dr Ifeanyi Ibezim, APGA's governorship and deputy governorship candidates, respectively, kick-started their 2021 campaign at on Saturday.
Bianca was conspicuously absent at the event unlike previous mega political activities held by APGA, a party that branded late Ojukwu as the spiritual leader of the party.
Another obvious sign which made some political observers note that there was serious crack in the party was the removal of Ojukwu's image on the customised uniform of APGA worn by people at the event.
Some party faithful, however, wore the old uniform bearing the image of the Eze Igbo Gburugburu, Dim Ojukwu, to the event.
Bianca described as an affront, the treatments to her late husband by the present leadership of APGA.
"It is an irony that today Governor Willie Obiano has resuscitated Dim Ojukwu's pictures for use in campaigning for the upcoming elections in Anambra.
"This is the height of opportunism and hypocrisy. Is Ojukwu not the same man Obiano once described as a dead man who was no longer relevant to the party?
"Why should I permit him to keep trampling on the legacy of my late husband who put his heart and soul into this party?
"Ojukwu should not be like a light switch to be turned on for party campaign, and turned off once the election is won,'' she said.
The former Nigerian ambassador to Spain, expressed displeasure at the decision of APGA's leadership to expunge her husband's image from APGA uniform and other insignia of the party.
"It is most unfortunate that Gov. Obiano decided to remove the picture of Ojukwu and replace same with his picture just to drive home his statement that `he would no longer tie the fate and fortunes of APGA to the memory of a dead man', obviously in reference to my husband,'' Bianca said.
She listed other ill-treatments meted to her and the deceased husband and maintained that her presence at Saturday's flag-off would have been an endorsement to the defrauding of scores of aspirants by the party during the party's primary in the year 2018.
"It is unfortunate that the same APGA election managers that were responsible for the disastrous 2018 party primaries which resulted in severe damage to the party's brand were also left to handle APGA's campaign flag-off.
"Any political party that consistently robs its own members will not endure, APGA inclusive,'' she noted.
She also lamented that the report of the Sen. Victor Umeh-led Peace and Reconciliation Committee that visited her in Enugu few weeks ago which pointed the way forward for APGA, had been discarded by the governor and the party leadership.
Bianca, however, indicated that she remained hopeful that in spite of APGA's current travails that the party has a fair chance of producing the next governor of the state.
She described the party as presently constituted as a field of 'sorrow' for so many walking wounded…from aggrieved aspirants, party members at the grassroots, as well as party stakeholders.
Reacting to Bianca's charges, Mr C-Don Adinuba, Director Media, Soludo Governorship Campaign Organisation, said that the omission of Ojukwu's image on APGA uniform was not a ploy to insult late Ojukwu and his family.
"It was a mistake by the person who handled the recent uniform the party printed,'' he said.
Adinuba who is also Anambra Commissioner for Information said he was confident that Bianca had nothing against Prof. Soludo as APGA's candidate.
"I am sure that in the next couple of days Bianca will join the campaign tour of Prof. Soludo,'' he said.