Health Benefits Of Eating Apples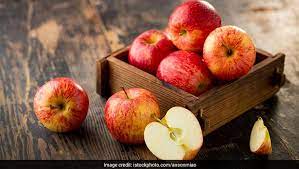 Apples are quite expensive in the African Clime. Except in South Africa, where it is grown commercially, in other parts apples come in varieties.
 Naturally, apple is one of nature's richest fruits in terms of nutrient and usage. It is best consumed raw, so one can enjoy the huge antioxidants and other flavonoids that help build the body. Below are its many uses:
Tackles High Blood Pressure:
Savour a juicy apple and you may help keep your ticker healthy in the process. "Studies have linked apple consumption with reduced risk of cardiovascular disease, which may be related to the cholesterol-lowering benefits of the soluble fibre found in apples," say researchers.
Soluble fibre dissolves in water to form a gellike material, according to the Mayo Clinic. According to the University of Illinois, soluble fibre helps prevent cholesterol buildup in the lining of blood vessel walls, therefore lowering the incidence of atherosclerosis (restricted blood flow in the arteries due to plaque buildup) and heart disease. It can also help lower blood pressure levels. A study found that a higher intake of soluble fibre was associated with a decreased cardiovascular disease risk.
Research shows that eating apples (or pears) regularly was associated with a 52 percent lower stroke risk. Furthermore, a study published in February 2020 in The American Journal of Clinical Nutrition found that eating two apples a day helped study participants lower both their LDL ("bad") cholesterol and triglyceride levels.
2. Eating Foods With Fibre, Including Apples, Can Aid Digestion
You've likely heard that fibre is good for digestion — and what you've heard is true! According to Harvard Health Publishing, both types of fibre (soluble and insoluble, which means it can't be absorbed in water) are important for digestion. And you're in luck — apples have both types, according to the University of Illinois.
Soluble fibre helps slow down digestion, allowing you to feel full, and also slows the digestion of glucose, which helps control your blood sugar. Meanwhile, insoluble fibre can help move food through your system and aid with constipation and regularity, per Harvard.
Just be sure to eat the apple skin, which contains much of the apple's insoluble fiber, according to the University of Illinois in the USA.
Apples Can Support a Healthy Immune System
Who doesn't want a stronger immune system going into autumn? Apples might be an important tool in your immune-supporting tool kit.
According to research in animals, a diet filled with soluble fibre helped convert immune cells that were pro-inflammatory into anti-inflammatory and immune-supporting ones. Another animal study, published in May 2018 in the journal Immunity, found that a diet high in dietary fibre protected mice against the flu. Whether those effects would be seen in humans is unclear until there are more studies.
Still, there's reason to believe that apples may bolster immunity, in part because they contain immune-boosting vitamin C. A review published in November 2017 in the journal Nutrients found that vitamin C plays many roles in helping the immune system function, such as by strengthening the epithelial (a type of tissue) barrier against pathogens and guarding against environmental oxidative stress, such as pollution to radiation, according to research.
It's Diabetic-Friendly Fruit
If you have type 2 diabetes, consider adding apples to your diet. Sure, they're a fruit, but it's a common misconception that people with diabetes can't eat fruit.
In this case, apples' soluble fibre can help slow the absorption of sugar into the bloodstream and may improve blood sugar levels, the Mayo Clinic notes. Plus, per Mayo, a healthy diet that includes insoluble fibre can lower your odds of developing type 2 diabetes in the first place.
Furthermore, a study of people with type 2 diabetes published in August 2016 in Experimental and Therapeutic Medicine found that regularly consuming soluble fibre helped reduce insulin resistance and improved blood sugar and triglyceride levels.
The Antioxidants in Apples May Play a Role in Cancer Prevention
While there's no one surefire way to prevent cancer, apples could help play a role. "Apples may reduce the risk of certain cancers, which researchers speculate is related to the antioxidants found in apples," says Anzlovar. Research suggests that apples have a very high level of antioxidants, and in laboratory studies, these antioxidants have been shown to limit cancer cell growth.
A review published in October 2016 in Public Health Nutrition found that eating apples regularly is associated with a reduced risk of certain cancers, including colorectal, oral cavity, esophageal, and breast cancers.
The fiber in apples may provide cancer-preventing perks. A study published in March 2016 in the journal Pediatrics found that women who ate more high-fiber foods during adolescence and young adulthood (especially lots of fruits and vegetables) had a lower breast cancer risk later in life.
And another study, published in January 2019 in the journal The Lancet, found that a diet high in dietary fiber could protect against colorectal cancer and breast cancer, as well as type 2 diabetes and cardiovascular disease.
6. Apples Can Support Healthy Weight Loss
A diet rich in fruit (and vegetables) can help you maintain a healthy weight — or shed pounds — according to the Centers for Disease Control and Prevention.
Because apples are filled with dietary fiber, they are high on this list. "Fiber slows digestion and the rise of blood sugar, keeping you satiated and less likely to overeat," says Levinson.
According to that study in The Lancet, people who ate the most fiber had a significantly lower body weight. Research shows that overweight women who ate three apples a day lost 1.22 kg (2.7 pounds) after 12 weeks.
At only 95 calories for a medium-sized apple, this fruit is one you'll want to keep on hand when sweet cravings strike.
Apples May Help Prevent Alzheimer's Disease
Time to start eating more apples and other flavonoid-rich foods like berries and tea. Research published in August 2020 in The American Journal of Clinical Nutrition found that adults age 50 and older who included only a small amount of flavonoid-rich foods like berries, apples, and tea in their diet were a whopping 2 to 4 times more likely to develop Alzheimer's disease and related types of dementia over 20 years compared with people who ate more flavonoid-rich foods.
On top of that, a review published in January 2020 in the journal Biomolecules found that quercetin, a flavonoid found in apples, protects neurons from oxidative damage and contains other anti-Alzheimer's disease properties, too.
By: Kevin Nengia
Immunization: Health Board Targets Rural Communities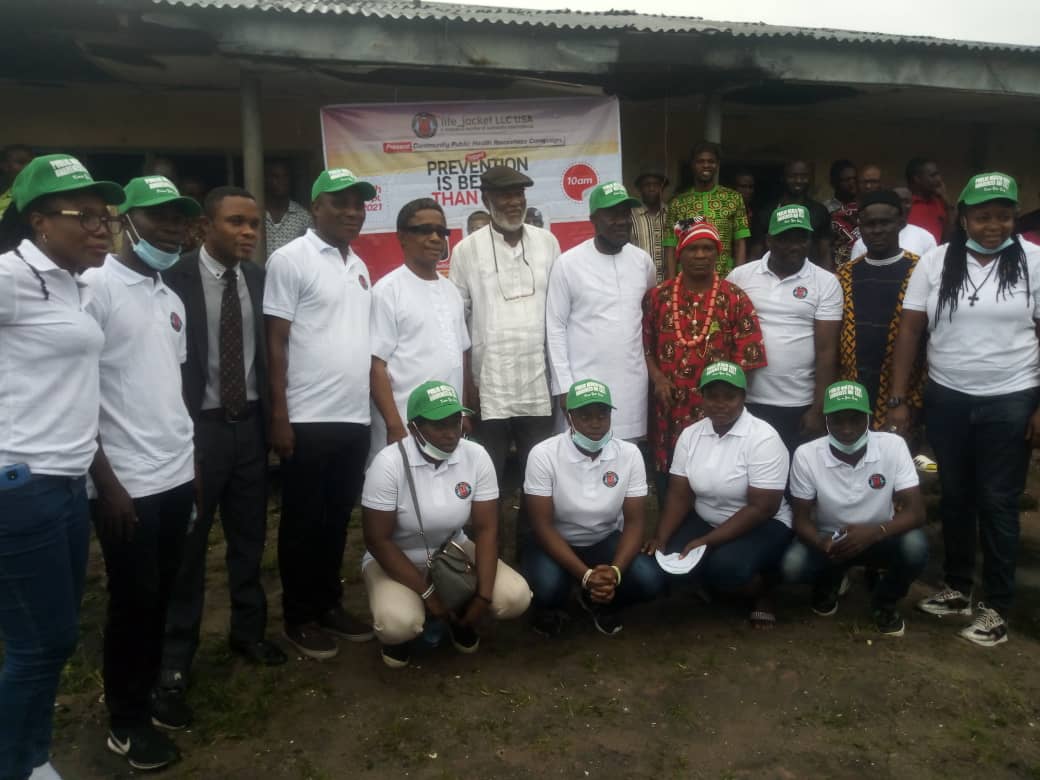 Towards ensuring that immunization campaign achieves its target of over 90 percent, the Rivers State Primary Health Care Management Board, says it has provided modalities for trained health care providers to reach the interiors of the state.
Making this known in an exclusive interview, the Health Education / Coordinator, Rivers State Social and Behavioural Change Communication Committee, Dr Daris Nria, said provisions have been made to take the free immunisation exercise to the rural areas of the state.
Because immunisation programe will be running concurrently in all the local government areas, and these areas will be empowered with boats or other means of transport, as well as logistics.
She used this opportunity to call on the public especially parents and women of child bearing age to avail themselves the opportunity of being immunized against tetanus and other diseases.
In another development, the Maternal and Neonatal Child Health (MNCH) Focal Person, Rivers State Primary Healthcare Management Board, Dr Emen-Jaja stated that the MNCH week slated to commence from 20th – 24th September will provide health care services for children under the age of five years, pregnant women as well as their spouses.
Such services, according to her, include administration of vitamin A, deworming exercise, nutritional screening, general health checks, child spacing and birth registration.
"Both women of reproductive age and their spouses who visit the health care centres would also have free services within the week.
CSO Wants Cancer Treatment Centres In Rivers
The Rivers State Chapter of the Civil Society organsation (CSO) has called on the state government to establish cancer treatment centres in the state to address the current growing cancer cases in the state.
Making the call recently, chairman of the organisation, Mr Dennis Otobo, said going by the status among the community of states in the country, Rivers State needs such centres in strategic areas of the state.
He stated that "going by the position of Rivers State among other states in the country, we are over due to have enough cancer treatment centres, especially considering the State Government's focus on the health of her people".
According to him, "taking some of our cancer patients to other neighbouring states does not tell well of our health services, no matter how we look at it.
"Government should establish cancer treatment centres in the state, at least a one hub treatment centre in each LGA", he said.
Otobo explained that for now, about 99 per cent of treatments for cancer and related services are provided by donor agencies and patients are taken outside the state for treatment, which requires a lot of fund that is mostly not available.
"If government can provide cancer treatment centres in the state, it will not only lessen the impact of the ailment in the state but will also alleviate the suffering of patients who cannot afford going for treatment outside the state", he said.
To Much Salt Consumption, Bad For Kidney – Expert
A Nephrologist, specialist in Kidney disease, Dr Manda David-West, says excessive salt consumption is one key cause of kidney disease.
Stating this in a recent interview, she said in-take of too much salt is capable of damaging one's kidney, in addition to raising blood pressure.
"Too much salt can raise up the Blood Pressure (BP), and once the BP is raised, if you are not on medication, It can damage the kidney over time, she said.
In order to prevent this, Dr David West, who is a Consultant Nephrologist at the University of Port Harcourt Teaching Hospital (UPTH) called for limitation in salt in-take.
She further stated that to prevent kidney disease, there was the need to cut down on carbohydrate and callory intake, alongside checking food in-take capable of increasing chances of developing diabetes mellitus.
Dr David West continued that enough intake of fruits and vegetables, alongside exercises with a view to keep fit also prevents kidney diseases.
Contrary to wide spread belief that food supplements are good for the body, Dr David West said too much intake of food supplements is not good for the body.
Accroding to her, besides taking fruits and vegetables, "they should engage in daily exercise, try and keep fit and be active as much.
"Even (food) supplement has not been proven to be good to the kidney, especially when it is taken for a long time.