How Nollywood Became World Second Largest Film Industry
Nigeria's film industry is huge, both in productivity and reach. But how did it get to this stage and what are its origins?
The term 'Nollywood' was coined by the New York Times journalist Norimitsu Onishi in 2002 when he observed film-making activity in Lagos, Nigeria. The term mirrors two of the most famous areas of film production: Hollywood in the US, and Bollywood in India's Bombay. For some, Nollywood encapsulates the array of actors and actresses emerging from the film-making activity in Nigeria; for others, it refers to the collection of the thousands of movies that have been made there.
However, Nollywood is best understood as referring to the process of film-making in Nigeria, where the films are produced using any and all tools available, adequate or otherwise. This can mean creating movies in volatile and uncertain conditions, often with incredibly short turnaround times. Observing this seemingly impossible production environment is what inspired Norimitsu to coin the term 'Nollywood', which really refers to 'nothing wood', i.e., creating something out of nothing, we have come from 'nothing' to all that the world acknowledges today.
The first operators in Nollywood created stories and scripts that fitted into what was being produced at the time, while supporting a business model that guaranteed profit. The early stories were united by popular themes such as love, marriage and conflicts with mothers-in-law. Film-makers produced clusters of movies based on those themes until the trend tapped out and a new one took its place. But the themes of love, betrayal, conflict, deception and triumph unite most of the stories.
Early Nollywood movies reflect the colourful culture, architecture and, in many cases, the relative affluence in our Nigerian societies, while remaining true to authentic, believable storytelling. Stories had to resonate with target audiences and be supported by a strong cast, usually with at least one popular figure. The films were often shot in residences and offices over the course of a few days, and in iconic vehicles, such as BMWs and Mercedes, which were hired for short-term use.
More recently, however, global recognition has brought about bigger budgets, with interest from institutional finance, and more mainstream productions. The producers of Half of a Yellow Sun, for example, raised most of their estimated GBP 4.2 million budget from local investors in Nigeria. This development has somewhat diluted the inventive, cutting-edge instincts of the early film-makers in Nollywood.
In the early days, movies like Living in Bondage,  Rattle snake, Violated, Glamour Girls, and Nneka the Pretty Serpent were financially very successful. In more recent times, movies like 30 Days in Atlanta, October 1, Ije, and The Meeting have also earned awards and critical acclaim. The jury is still out on the business success of these movies, as there are cries of rampant piracy. Though piracy was present in the early days of Nollywood, it was better handled then. Our main objective then was to be profitable, so we factored piracy into our profit calculations, as we didn't have the resources to deal with piracy according to US or UK models.
Livingin Bondage provided imagery to a widely believed urban legend: human sacrifice for riches. Rattlesnake identified the strenuous path to success for a young man bearing great responsibilities early in his life, brought on by the loss of a parent and the oppression of extended family. Violated brought on the glamour of high society and the discrimination against the less fortunate, the hook being the triumph of love over these barriers. Glamour Girls had the benefit of iconic actors and elegant locations, telling a story of widely believed deception. 30 Days in Altlanta typified the increasing desire among film-makers to film abroad and alongside Hollywood talent.
Nollywood was unplanned – it sprang from the interplay of a few unique coincidences and circumstances.
Initially, it shared its audiences with the Nigerian Television Authority (NTA), equivalent to the British Broadcasting Corporation (BBC) in the UK. Between 1970 and 1990, the NTA created and broadcast a rich slate of compelling television shows, including The Village Headmaster, Cock Crow at Dawn, Mirror in the Sun, Behind the Clouds, Supple Blues, Checkmate and Ripples.
The NTA was the sole broadcaster of media content back then. When NTA made a decision in 1990 to stop producing media content, it released its in-house talent – and, most importantly, its audiences to other operators. Nollywood's talent came from actors, writers, directors and producers who cut their teeth in the NTA environment, and who had benefited from state-sponsored training, albeit for television production.
The role of technology is crucial to the story of Nollywood's evolution. Video cassettes and video cassette recorders had gained wide popularity in Nigeria on the back of a high-spending civilian government.
Nigeria has long known about conventional film-making; however, a visionary young trader (Kenneth Nnebue) with a passion for films thought that combining the talent from the NTA with VHS (Video Home System) technology to meet the demand of Nigerians hungry for new entertainment was a good idea. The result was the straight-to-video release of Living in Bondage, a film whose commercial success effectively launched a whole film industry.
Alongside these events, digital technology was rapidly replacing audio- and videotape in both music and film industries around the world. This resulted in huge stockpiles of discarded VHS cassettes in vast warehouses all over Lagos and the south-east of Nigeria (Onitsha and Aba).
'VHS cassettes were an inexpensive way to distribute straight-to-video movie releases.'
The rapid sales of Living in Bondage revealed a way to capitalise on the large numbers of unused VHS cassettes in storage, namely by using them as an inexpensive way to distribute straight-to-video movie releases. This business model became the primary way to finance the making of more movies.
Another critical development in Nollywood came as its films started to reach new audiences abroad. Prior to the mass production of movies in Nigeria, Africans and people of African descent had only been served by film or video produced by either Europeans or Americans.
Nollywood made it possible for Africans to view films made by fellow Africans on a huge scale for the first time. The movies dissolved a lot of the mutual suspicion and mistrust, and encouraged intra-African tourism, trade and engagement, as the films cast light on common traditions, habits and cultures across the continent. They cultivated a massive African audience as a result. To date, this has not changed and has led to several other African countries, e.g., Ghana, Kenya, Tanzania, Uganda, and South Africa, getting involved in this kind of film production.
There is, however, a concern that many new film-makers are seeking validation and acceptance too eagerly from the mainstream global film industry. This raises questions about whether, by trying to emulate mainstream film production, they are sacrificing the advantages that have made Nollywood the second largest film industry in the world in the first place.
By: Charles Igwe
Igwe is CEO, Nollywood global media.
My Victory Resulted From Steadfast Prayers, Says MBGN Winner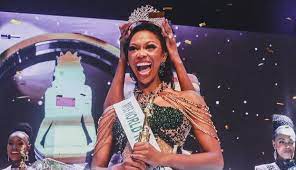 Winner of the Most Beautiful Girl in Nigeria 2021, Oluchi Madubuike, yesterday said that her victory was as a result of steadfast prayers.
Madubuike, who was crowned Miss Nigeria World 2021 on Saturday, took to her Instagram page to appreciate her family and other people who supported her in the journey.
According to her, she was victorious because of the steadfast prayers, love and support that she received from well wishes.
She said, "The little girl in me is screaming with joy at this new reality of mine. I'm sure my dad is with the host of angels in heaven celebrating me!
"I am so grateful to God most importantly for this opportunity and the hand of favour He placed upon my life. I am a living testimony of his divine work.
"To @silverbirdgrp , all our sponsors and partners, thank you all for this opportunity. I promise to maximize it to my fullest potential.
"This victory was a result of the steadfast prayers, love and support. I pray that God will find a way to repay everyone who contributed in a thousand folds."
Madubuike would be representing Nigeria at the 70th edition of the Miss World pageant to be held on December 16, 2021 in Puerto Rico.
Nigerian Female Celebrities Are Not Prostitutes -Movie Producer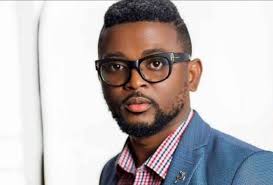 Nigerian movie producer, Samuel Olatunji, popularly known as Bigsam has debunked the idea that successful women in the entertainment industry earn their money through questionable means.
The Public Relations expert took to his Instagram page yesterday to condemn Nollywood actress, Nnaji Charity, who in her Instagram stories wrote that "being a female celebrity in Nigeria is more like an advanced prostitution."(sic)
"To say her post is uncharitable to women is stating the obvious. What is more uncharitable is the fact that she is a woman (that, I believe because these days, you never can tell), " the producer said.
He added, "What you are implying is that all these successful female celebrities, both in entertainment and outside entertainment are prostitutes, got to where they are, or are maintaining what they are by prostitution? Nothing could be farther from the truth.
Naming celebrities such as Linda Ikeji, Toyin Abraham, Funke Akindele-Bello, and Ini Edo, the Dear Affy producer attested to lucrative means by which several female celebrities he has worked with, make their money.
He said, "There was a time someone called me to say Linda Ikeji must be doing fraud or advanced prostitution to make the kind of money she has, that year, Linda was charging 50k per post (now it is 150k). I asked the person to open the blog and we did counting of sponsored post for that day as at 6pm, Linda has done about 20 sponsored posts. That year, Linda was raking in about 2 million daily. Before Covid and after, Toyin Abraham was making over 5 million monthly.
"About 10 years ago, we struck a major deal for Ini Edo, my first cut in the money was over 1.5m. Till date, Ini is making legitimate money quietly and in quick succession to have warranted talk that she's the richest actress in Nigeria. About two or three years ago, Funke Akindele Bello made over 1 million USD from just one of her projects."(sic)
Also mentioning the likes of Kemi Adetiba, Uche Jumbo, and Lizzy Jay, Bigsam said, "If you see all these women living life and living well, don't let your limited brain deceive you that they only make it by gracing beds of powerful men (some of these men actually live off them)."
"Women are doing well and it is possible for the upcoming one to do better without turning to prostitution," he continued.
He further encouraged ladies to ignore the claims by Nnaji as "she doesn't know what she's saying."
Wizkid, Omah Lay Bag High Nominations In AFRIMA 2021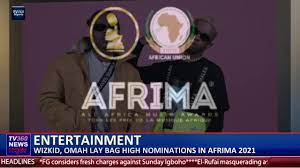 The African Union Commission and the International Committee of All Africa Music Awards have released the 2021 nominees' list.
The list, which was released on Wednesday, features over 400 songs from artistes in the 30 continental and 10 regional categories cutting across African talents and creatives living on the continent and in the Diaspora.
Leading the 2021 AFRIMA nominations scorecard is South Africa's sensation duo, Blaq Diamond with eight nominations for their song, 'SummerYoMuthi' in 'Best Male Artiste in Southern Africa'; 'Artiste of the Year in Africa'; 'Song of the Year in Africa'; 'Producer of the Year in Africa'; 'Best Male Artiste in African Inspirational Music'; 'Breakout Artiste of the Year'; 'Best Artiste, Duo or Group in African Pop'; and 'Best African Duo, Group or Band'.
Also, South Africa's Focalistic made it to the top of the list for his hit single, 'Ke Star' [Remix], featuring Davido and Vigro Deep with seven nominations including 'Best Male Artiste' in Southern Africa; 'Artiste of the Year in Africa'; 'Song of the Year in Africa'; 'Best Artiste, Duo or Group in African Dance or Choreography'; 'Best African Collaboration'; 'Best Artiste, Duo or Group In African Electro'; and 'Breakout Artiste of the Year'. Also, South Africa's Focalistic made it to the top of the list for his hit single, 'Ke Star' [Remix], featuring Davido and Vigro Deep with seven nominations including 'Best Male Artiste' in Southern Africa; 'Artiste of the Year in Africa'; 'Song of the Year in Africa'; 'Best Artiste, Duo or Group in African Dance or Choreography'; 'Best African Collaboration'; 'Best Artiste, Duo or Group In African Electro'; and 'Breakout Artiste of the Year'.