FG Sends Delegation To Twitter Over Ban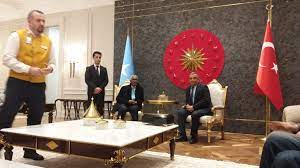 At last, a solution appears to be in sight for Nigerians who are determined to get back to Twitter, the microblogging site, if dialogue between the Federal Government delegation and Twitter officials go well.
President Muhammadu Buhari, yesterday, approved the composition of a Presidential team to dialogue with Twitter over the recent suspension of the microblogging site in the country.
Members of the team are the Attorney General of the Federation and Minister of Justice; Minister of Works and Housing; Minister of Communications and Digital Economy; Minister of Foreign Affairs; and Minister of State for Labour and Employment; as well as other relevant government agencies.
This is contained in a statement, yesterday, by the Minister of Information and Culture, Lai Mohammed, through the President's spokesman, Segun Adeyemi in Abuja.
The statement said the action of the Federal Government was in response to Twitter's letter to Buhari seeking to engage with the Federal Government over the suspension, with a view to charting a path forward.
Some Nigerians see the development as good, saying it would create mutual respect on all sides.
Covid-19: FG Removes India From Restricted Countries' List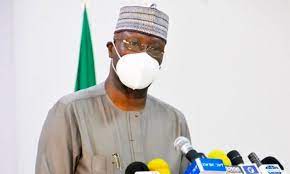 The Federal Government has lifted the ban placed on flights coming into the country from India.
The government had banned passengers, who visited India, Brazil, South Africa, and Turkey in the last 14 days from entering the country as part of precautionary measures to contain the virus in the country.
But in the new travel protocol released, yesterday, the Chairman, Presidential Steering Committee on Covid-19, Boss Mustapha, indicated that the ban placed on passengers from India has been lifted.
The reviewed protocol took effect from September 14, 2021.
However, the sanctions placed on airlines that convey passengers from restricted countries and travellers who are non-Nigerians remain.
Mustapha said, "Non-Nigerian passport holders and non-residents who visited Brazil, Turkey or South Africa within 14 days preceding travel to Nigeria, shall be denied entry into Nigeria. This regulation, however, does not apply to passengers who transited through these countries.
"Airlines who fail to comply shall mandatorily pay a penalty of $3,500 defaulting passenger; and non-Nigerians will be denied entry and returned to the country of embarkation at cost to the Airline; Nigerians and those with a permanent resident permit who visited Brazil, Turkey, and South Africa within 14 days preceding travel to Nigeria shall be made to undergo seven days of mandatory quarantine in a government approved facility at the point-of-entry city and at cost to the passenger.
"The following conditions shall apply to such passengers: Within 24 hours of arrival shall take a Covid-19 PCR test; if positive, the passenger shall be admitted within a government-approved treatment centre, in line with national treatment protocols; and if negative, the passenger shall continue to remain in quarantine and made to undergo a repeat PCR test on day-7 of their quarantine.
"False declaration: passenger(s) who provided false or misleading contact information will be liable to prosecution; and person(s) who willfully disregard or refuse to comply with directions of Port-Health staff, security agencies or evade quarantine shall be prosecuted in accordance with the law.
"This protocol comes into effect from September 14, 2021."
He said before departure from exit country, passengers must perform a Covid-19 PCR test not more than three days before boarding, adding that the PCR tests done more than 72 hours before departure are not valid and persons will not be allowed to board.
The PSC chairman stressed that airlines have been directed not to board passengers with non-PCR Covid-19 tests (such as antigen/or antibody tests), a positive Covid-19 PCR test result, or tests performed beyond 72 hours of boarding.
He added, "Airlines that board passengers without any of the two documents (a negative Covid-19 PCR test done not more than 72 hours prior to boarding and a Permit to Travel Certificate/QR code), shall be sanctioned as follows: passengers, who are non-Nigerians, will be refused entry and returned to the point of embarkation at a cost to the airline;
"Passengers who are Nigerians or holders of a permanent resident permit will be allowed entry but subjected to the procedure outlined in Section D.
"In addition, passengers arriving with forged (fake) Covid-19 PCR results shall be referred for prosecution; airlines shall be fined $3,500 per passenger."
He said all passengers arriving in Nigeria will be required to go through the routine Port Health screening and present electronic or print-out evidence of pre-boarding Covid-19 PCR test and the Permit to Travel Certificate/QR Code as well as Present their international passports for clearance through the Nigerian Immigration Service System's Migrants Identification Data Analysis System.
LG Boss Wants FG To Establish Trust Fund
The Federal Ministry of Environment has been urged to establish an environmental trust fund to help cushion the negative impact of oil exploration and pollution suffered by the people of Eleme in Rivers State.
The Chairman, Eleme Local Government Area, Obarilomate Ollor, made the call during the visit of the Minister of Environment, Mohammad Abubakar to Eleme, for the flag-off of HYPREP training of community workers on remediation.
He thanked the minister for coming personally to flag off the training of the youths in the area for the basic remediation technics, which according to him is a lifetime experience.
He urged the youths to take the programme seriously to reduce the impact of hydrocarbon pollution, especially the oil spill in the area.
"Our people are friendly, hospitable and peaceful, but sometimes we feel that we are taking for granted for our peaceful deposition and that is why you hear issues of unrest sometimes.
"But this visit today has assured us that government attention and presence has come down to our people".
"Apart from this hydrocarbon pollution that we have in Eleme, because of the presence of a lot of multinationals in our local government, we have pollution problems, which have affected lives.
"We don't intend to approach this in a violent manner or be confrontational, but at this point, the government should begin to look at how to remedy this situation for our people before it becomes an issue".
To stop pollution in the area, Ollor advocated for an Environmental Trust Fund for Eleme people that are heavily impacted by activities of industries to give some sort of confidence and courage to the people that they are not playing host to companies that don't care about them.
"So, it's an opportunity for me to mention it to you and I think that if you agree with me, our people have been friendly, even in the ongoing exercise and so we welcome you today to our local government for the flag off and the inspection you are to carry out".
He appealed to the minister to carefully take a review of the impact of activities of industries on the people and fashion out a corporate plan on how to solve the problems before it becomes an issue of serious contention.
He maintained that the visit was timely and an indication that better days are ahead.
The high point of the minister's visit was the flagging off of HYPREP training of community workers on remediation in Ogoniland.
Also present at the event were; Minister of State for Finance, Budget and National Planning, Clem Ikanade Agba; representative of the Minister of Niger Delta Affairs, Babayo Ardu, who is the permanent secretary of the Ministry of Niger Delta; Rivers State Commissioner for Agriculture, Dr Fred Kpakol; HYPREP BOT Chairman, Mike Nwieleghi; Vice Chairman of Eleme LGA, Virtue Ekee; Paramount Ruler of Ogale, Emere Nchia, Bebe Okapbi; Paramount Ruler of Ebubu, Emere Godwin Y. Chinwi; councillors, principal officers of the council; Eleme Youth Coordinator, Prince Okereke Nseo; HYPREP trainees; amongst others.LG Boss Wants FG To Establish Trust Fund
Tokyo 2020: Adegoke, Amusan Break Nigeria's Olympic Records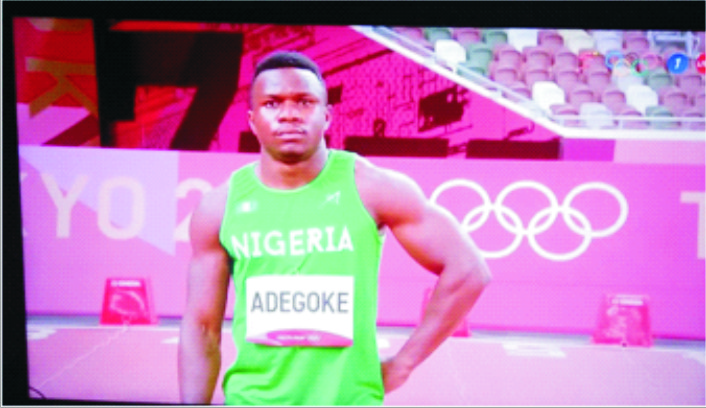 Enoch Adegoke and Tobi Amusan have broken Nigeria's records in athletics at the Olympics.
Adegoke became Nigeria's first 100m Olympic finalist since 1996 clocking 10.00s in heat 2 of men's 100m semis.
With this, he broke a 25-year record after Davidson Ezinwa at Atlanta in 1996.
On her part, Amusan wins her first semi-final in 12.62s to become the first Nigerian since Glory Alozie at Sydney 2000 to qualify for the 100m Hurdles final at the Olympics.
She broke Nigeria's 21-year-old record.
Nigeria's Oduduru disqualified, Itsekiri advances in men's 100m
The men's 100m semis was a tight race that ended in a photo-finish, with Adegoke ending up in second place in 10.00secs, the same time as American T. Brommell, with Great Britain's Zharnel Hughes, who clocked 9.98secs, in the first place.
Compatriot Usheoritse Itsekiri crashed out in the semi-finals of the men's 100m after he finished seventh in his heat in 10.29secs.
Adegoke's 10.00secs is the slowest among the eight athletes who qualified for the final, and the Nigerian, who clocked 9.98secs on the way to the semis, will be hoping to be in the form of his life to end up on the podium.
In the women's 100m hurdles event, Amusan clocked 12.62s to book a place in the final, which comes up today.