Dean Tasks New Law Students Exco On Service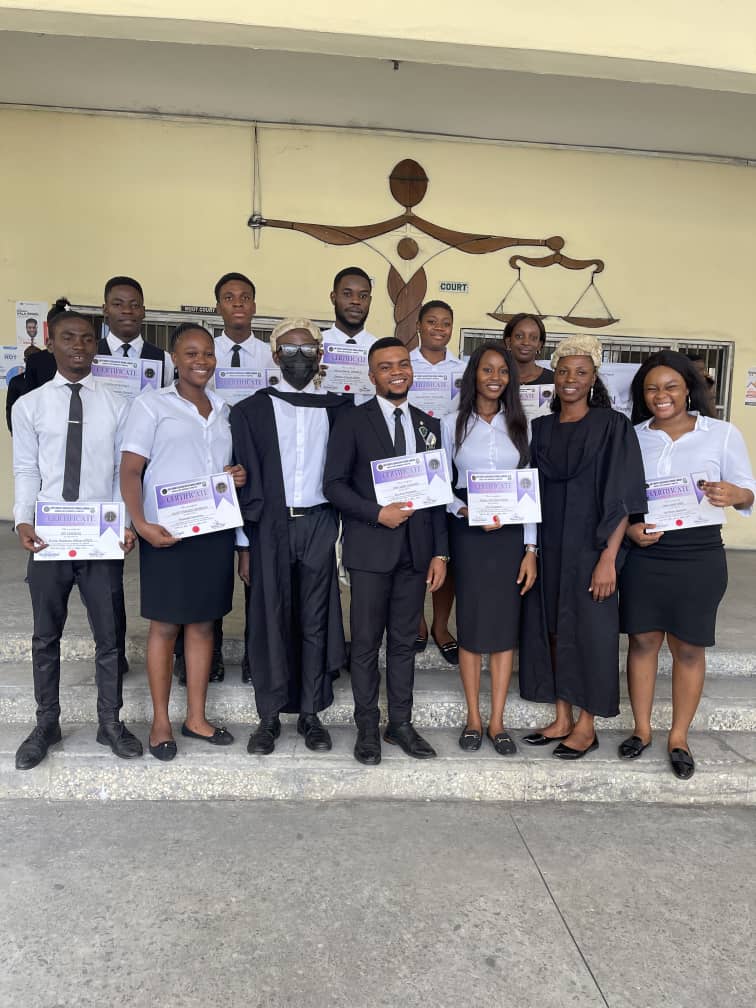 The Dean of the Faculty of Law of the Rivers State University, Prof. Ovunda Vincent Okene, has urged the new executive members of the Law Students Association of Nigeria (LAWSAN), RSU Chapter, to live up to expectation and give academic and social welfare of members top priority, as well as discharge their duties with a sense of responsibility, to justify their choice.
Okene, who gave the charge during the inauguration ceremony of the new executive at the university campus in Port Harcourt on Wednesday, said the faculty has existed for over 40 years, describing it as the pride of the university and even one of the best in West Africa, having the best learning facility, and challenged the new executive to add value to the faculty.
The university teacher also stressed the need for the law students to imbibe the spirit of cleanliness and dress code compliance, for which the faculty is known, contending that it is incumbent upon them to comport themselves on campus in such a way that portrays the Law profession as a noble profession.
In his response, the new President of the Law Students Association of Nigeria (LAWSAN), Rivers State University Chapter, Mr Ken-Saro Chukwu assured that the new executive would put the association first in all it does, saying, the new normal has begun.
While thanking God, the Dean, the Eleco and the members for the opportunity to serve and for ensuring a hitch-free election, Chukwu said the members of the association should "expect value and utility in everything we do".
Other members of the executive include Victoria Isikinma, Vice President; Juliet Francis, Financial Secretary; Nimi Amachree, Secretary General; Kendrick Iyalla, Director of Socials; and Princess Amadi, Auditor General.
Others are Treasure Sam-George, Treasurer; Eze Chinedu, Public Relations Officer; Nsinem Bob Essiet, Assistant Secretary General; and Henry Howells, Provost.
The occasion was also graced by the Associate Dean, Faculty of Law/Head of Department of Jurisprudence and International Law, Prof. C.C. Wigwe, Head of Department, Business Law, Dr. Nwuzi, Head of Department, Private and Property Law, Dr. Felix Amadi, and Prof. S.I. Orji, among other dignitaries.
Eczema And Depression In Children
Eczema does not just irritate children's skin. The often disfiguring condition may also be tied to depression, anxiety and sleep difficulties, new research warns.
A study of more than 11,000 children and teens found that those with severe eczema were twice as likely to become clinically depressed as eczema-free children.
"Eczema is an itchy complex skin disease," said study author Dr. Katrina Abuabara, an associate professor of dermatology at the University of California, San Francisco.
"The disease course and severity can be quite variable," explained Abuabara. "It often presents in early childhood, but can occur at any age. It tends to be episodic, flaring up, then remitting, but these cycles can be chronic over years.
"For many children, the disease seems to improve by their teen years, but we've found that some continue to have episodic disease into adulthood," she added.
Risk goes up among those with a family history of the disease or related conditions like asthma and allergies. And the condition "is quite common, affecting up to 20% of children and 10% of adults," Abuabara noted.
Among the children she and her colleagues started tracking in 1991, the annual prevalence of eczema — also known as atopic dermatitis — ranged from 14% to 19% between the ages of 3 and 18.
Roughly 22% to 40% developed a moderate or severe form of the disease; the rest of the cases were mild.
In addition to being linked to a doubling of depression risk, severe eczema also doubled the risk for the kind of depressive and/or anxiety-linked behaviors that typically indicate underlying emotional and psychological difficulties. Severe cases also drove up the odds for sleep troubles.
The depressed children were more likely to be female, and from a higher social class, the authors found.
Mild and moderate eczema were not linked to a higher risk for childhood depression, the team stressed. But among children as young as 4, even less serious cases of eczema were associated with a 29% to 84% spike in the risk for internalizing behaviors.
That's concerning, Abuabara and her colleagues noted, because children who struggle with depression and/or brewing emotional turmoil may face a higher risk for depression, anxiety and poor overall health as adults.
"Many parents of children with eczema will tell you it can be a deceptively devastating disease," Abuabara said.
"Eczema has long been known to cause sleep disturbances which impact the whole family," she added, "and certainly can take a toll on emotional well-being. Increasingly, studies are revealing that some types of eczema are more than 'skin deep', and can impact overall health in a variety of ways."
In general, "skin disease is well known to affect patients' quality of life and cause depression," agreed Dr. Robert Kirsner, chairman of the department of dermatology and cutaneous surgery at the University of Miami Miller School of Medicine.
Children are often thought to be relatively resilient in that respect, said Kirsner, who was not part of the study team.
But "understandably, severe eczema, even in children, can cause depression and associated internalizing symptoms such as low self-esteem, fear and worrying," he said.
Of note is the finding that even "less severely affected patients apparently are emotionally affected by disease, and may internalize their feelings and manifest symptoms," Kirsner said.
By: Ibinabo Ogolo
Malaria: Trial Vaccine To Protect Young African Children Underway
A new approach to protecting young African children from malaria could reduce deaths and illness from the disease by 70%, a study suggests.
Giving them vaccines before the worst season in addition to preventative drugs produced "very striking" results, London researchers say.
The trial followed 6,000 children aged under 17 months in Burkina Faso and Mali.
Most of the 400,000 deaths from malaria each year are in the under-fives.
And the mosquito-borne disease is still a major health issue in many parts of sub-Saharan Africa.
This trial focused on giving very young children a vaccine already in use and anti-malarial drugs at the time of year they are most vulnerable – often the rainy season when mosquitoes multiply.
"It worked better than we thought would be the case," said Prof Brian Greenwood, a member of the research team, from the London School of Hygiene & Tropical Medicine (LSHTM), which led the trial.
"Hospital admissions were less, deaths were less in both countries – and we really didn't expect to see that."
Over three years, the trial found three doses of the vaccine and drugs before the worst malaria season, followed by a booster dose before subsequent rainy seasons, controlled infections much better than vaccines or drugs alone – and, the researchers said, could save millions of young lives in the African Sahel.
Among the children who received vaccine doses and drugs, there were:
624 cases of malaria
11 children treated in hospital with severe malaria
three deaths from malaria
Among the same number of children who received preventative drugs alone – the current approach in those countries – there were:
1,661 malaria cases
37 admissions to hospital
11 deaths from malaria
Scientists say the combined effects of the vaccine and drugs in the trial appear to be surprisingly powerful.
The vaccine – called RTS,S and created by GlaxoSmithKline more than 20 years ago – kills parasites that multiply very quickly in the liver, while anti-malarial drugs target parasites in the body's red blood cells.
Vaccines against malaria have been rolled out before, such as this one in Ghana. Flu vaccines have been used seasonally, to protect people ahead of winter, for many years – but it has rarely been tried for malaria.
The World Health Organization's global malaria programme director, Dr Pedro Alonso, said: "We welcome this innovative use of a malaria vaccine to prevent disease and death in highly seasonal areas in Africa."
The vaccine has already reached more than 740,000 children in Ghana, Kenya and Malawi, as part of routine childhood-vaccine programme.
And researchers in Mali say they look forward to "a quick policy decision" by the WHO for this new approach.
No concerning side-effects were found in children in the trial.
And the children involved will continue to receive vaccines, drugs or both until the age of five, with additional findings from the study available next year.
Int'l Youth Day: Our Expectations In 2021 And Beyond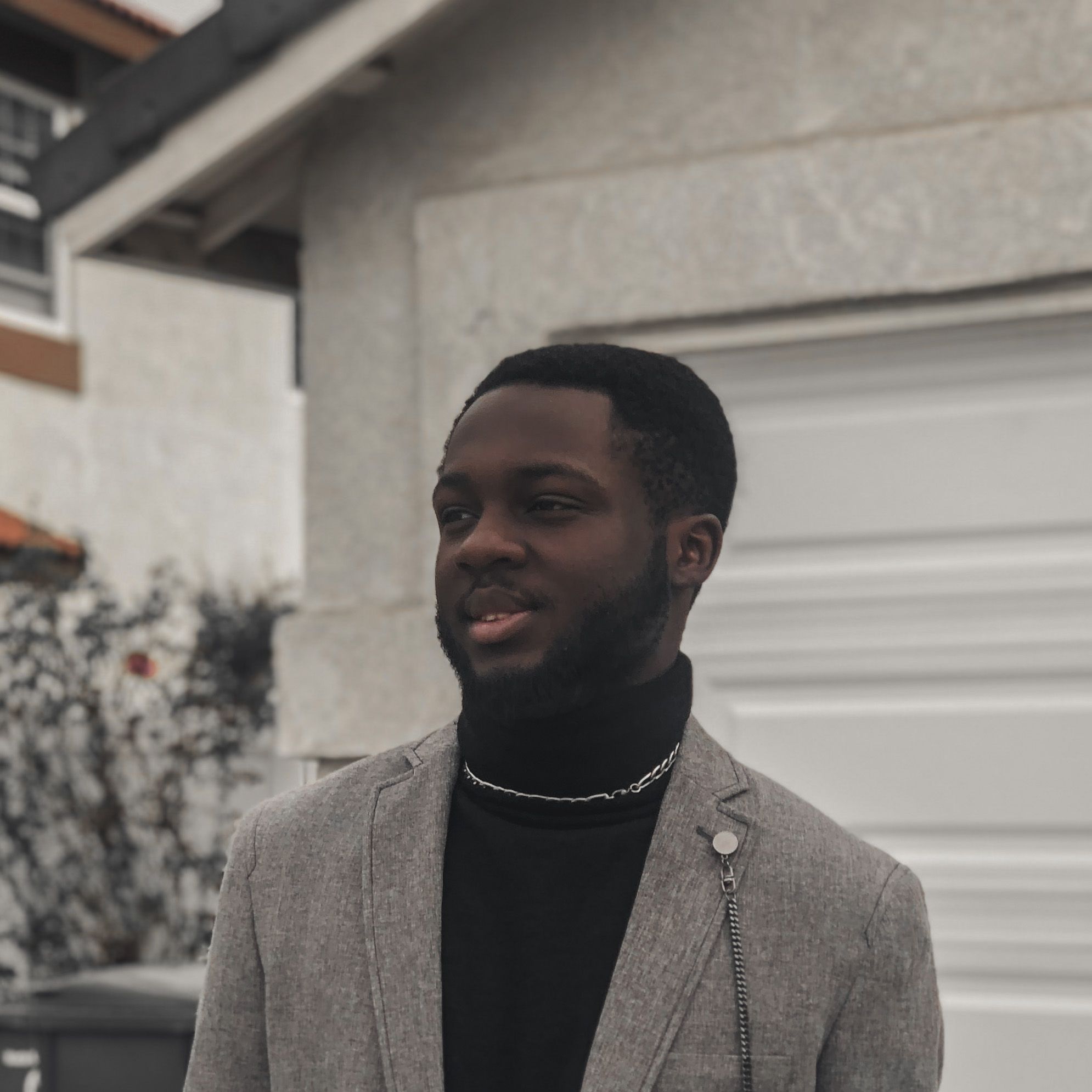 Continued from last Friday. Young people are on the frontlines of the struggle to build a better future for all.The Covid -19 pandemic has highlighted the dire need for the kind of transformational change they seek and young people must be full partners in that effort".This was a comment of United Nation's Secretary -General,AntonioGuterres during the 2021 International Youth Day which was celebrated worldwide on 12th August 2021 with the theme,"Transforming Food Systems -Youth Innovation for Human and Planetary Health".
In view of this, The Tide reached out to young people to voice out their feelings concerning their hope in 2021 and beyond in relation to the theme of this year's celebration.
Nengi Emmanuel, Student, University of Port Harcourt
I hope to see our country Nigeria have a balance and measure up with other countries of the world.I also hope to see a reduction in the area of corruption and crime rate in this country. It is a pity that young people are involved in some of these things due to poverty. I know that young people can do something for themselves even before graduating from university.
We, as young people should be actually involved in agriculture. Our parents have a lot to do on this through encouragement. I do fish farming and poultry business owned by my family. I started working there when I was in secondary school.
Here in Nigeria,we import more than we export. Young people can champion food production. Those that have similar interest can come together and work towards achieving good security in our country. There are so many Non – Governmental Organisations (NGOs) in Nigeria that can help people achieve this. Government on the other hand should create more opportunities for young persons to work. Government can also make available machineries in farms,that will help the various steps in production like planting and harvesting, this can help create a suitable work place.
For Health,there hasn't been proper sensitisation. We ,the young people, we have the power of the social media to carry out sensitisation programmes online, we can give out information and follow up the masses to make sure they are in tune with the information. We can also move around physically, we have the strength,we can cover more areas than the older ones,we can give vaccines. We can have health/medical centres where young people who are in the medical line can go into medical research work and come out with vaccines that can cure some of the diseases we are experiencing. It is not only Covid-19,we need to come up with vaccines for malaria.
Anozie Emmanuel Okechukwu, Registered Nurse
I hope to enjoy my success in a safe environment. I also hope for Nigeria to fix poverty, insecurity and create jobs.When most youths graduate from school, there are no jobs.The older generation is sitting tight on the jobs. Government should come up with apprenticeship programmes to train the youths for government jobs so that when the older ones retire,it will be easy to replace them. When the youths don't have job opportunities, they will be forced to do bad things to survive but the sensible ones go into entrepreneurship to survive. The youths need guidance from the older generation.
Here in America,youths go under the wings of the elders in society. They have job opportunities right from schools. They have a lot of grants for youths especially this Covid period where a lot of people lost their jobs. Government gave "Stimulus Money"(about $1000) three times. I know some NGOs gave out food and money to people in Nigeria,this should be more than food.They should help old people,widows to start businesses and orphans to go to school.
In the area of agriculture,Nigeria's economy will do better if government seriously go into this sector. They should cut down on importation and use our own natural resources to feed the nation. They should think of exportation and give the youths the chance to harness this area. This will make our economy stronger. For me,even as a medical person, I can focus on livestock, maybe poultry farm and cow rearing,where I can get processed meat,milk and cheese. Government should help the youths to create avenues to own farms because we have the energy and we can do a lot,we cannot waste our strength in kidnapping and armed robbery.
For the health aspect,this is my area. When most youth graudate from medical school,they look to go abroad. I don't blame them because medical practitioners in Nigeria are not compensated. This encourages braindrain. This is a problem because most of the best experts are abroad. Government should work on the youths, train them well so that they don't leave the country. I wish Nigeria could be like other countries where we could perform major surgeries instead of people travelling abroad for healthcare services. Nigerian government should cut down the healthcare cost especially for the old people. In the U.S,old people are being paid $500 a month which goes into their medicals and covers them. There should be a change. Government can start small and grow.
Lilian Fubara, Entrepreneur.
I hope to see Nigeria change for good. I believe that the future is bright because Nigeria is a great country. We have all the resources we need to make it. Employment should be available for the youths,even men and women are ready to work but no jobs. I hope to see good roads, constant electricity and better healthcare for everyone.
Agriculture is very good and important. Government should involve the youths in this area to boost food production. Like I know many youths that are farming in Etche Local Government Area. Even in Ogu Town here,youths are into fish farming and piggery to survive. Government can expand on all these . Like now,more people are not planting cassava,that is why garri is very expensive. If youths are encouraged to plant more cassava,and other crops,the price of food stuffs will come down.
For me, I can plant cassava and vegetables,if I have the opportunity and resources. I'm into hair dressing. jobs don't come every day but it is better than nothing.Concerning healthcare,government needs to train more workers especially youths, I am one of the youths that were trained to go round the local government areas to administer vaccines for children immunization. There is joy in us to work for four days round the clock every time there is immunization,but we are not encouraged.
By: Ibinabo Ogolo