May 29: PDP Cautions Buhari Against Empty Speech, False Claims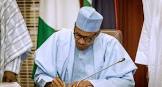 The Peoples Democratic Party (PDP) has cautioned President Muhammadu Buhari to use the May 29 speech to accept his failure in governance and desist from further exasperating Nigerians with his usual prepared text of false performance claims and empty promises.
This was contained in a statement, yesterday, by the National Publicity Secretary of the party, Kola Ologbondiyan.
According to the statement, "The PDP also berated the All Progressives Congress (APC) for planning to beguile Nigerians again with a planned fictitious performance campaign, when, in reality, there is no landmark achievement it initiated and completed for the benefit of Nigerians in the last six years.
"President Buhari and the APC must know that Nigerians are no longer interested in their stage-managed Presidential addresses as well as the circus show of their so-called APC Legacy Awareness Campaign, particularly in the face of the horrendous situation they have plunged our nation", the statement said.
"This is because in the last six years, President Buhari's speeches have always been litanies of false claims, empty promises and lame excuses for failures, which the APC, in its penchant for lies, propaganda and beguilement, wants to accentuate with their legacy awareness campaign.
"If, indeed, the Buhari Presidency and the APC have any achievement to showcase, would it be organizing an awareness campaign to seek the understanding of Nigerians for its mass failures?
"It is trite wisdom that their works ought to be speaking for themselves like those of the PDP administration which are still being seen today in every sphere of our national life?
"If they have anything to show, would President Buhari be begging that history should be kind to him for his failures? Would he go to far away Paris, France, to declare that his administration is being plagued by ill-luck?
"Our party vehemently rejects this attempt by APC leaders to claim that their party failed because of the challenges that have befallen our nation, when in reality, the APC and the Buhari Presidency should be held responsible for their own failures.
"Instead of this desperation to play to the gallery, APC leaders should accept the ugly fact that their lust for power, arrogance, incompetence in governance, unbridled corruption, electoral malpractices, divisiveness, vindictiveness, parochial mindedness, nepotism, disrespect to rule of law; injustice, sectional marginalization, violation of human rights, promotion of hatred and intolerance to dissenting voices had led to the security, economic and political challenges we face today.
"President Buhari and the APC must therefore provide answers to why they have failed to forcefully condemn acts of terrorism in our country in addition to why they have failed to take decisive steps to vanquish terrorists, bandits and vandals ravaging our nation.
"They must provide answers on how they wrecked our once thriving economy and turned our nation into the poverty capital of the world with a 33.3 unemployment rate and over 60million Nigerians losing their means of livelihood in a space of six years.
"Nigerians are already aware that our nation is currently plagued by economic hardship, decayed and stagnated infrastructure and over N32trillion accumulated debt because of the incompetence and corruption in the Buhari administration wherein treasury looters as APC leaders, cabinet ministers, presidential aides, heads of parastatals, and their cronies, wives and mistresses are allowed to plunder our vaults and steal over N17trillion belonging to the people.
"It is imperative for President Buhari and APC to note that Nigerians are already aware that Mr. President and his party are responsible for the woes that had befallen our nation and no amount of false performance claims or so-called legacy awareness campaign can sway the people," the statement further said.
UBEC, RSUBEB Begin Digital School Construction In Rivers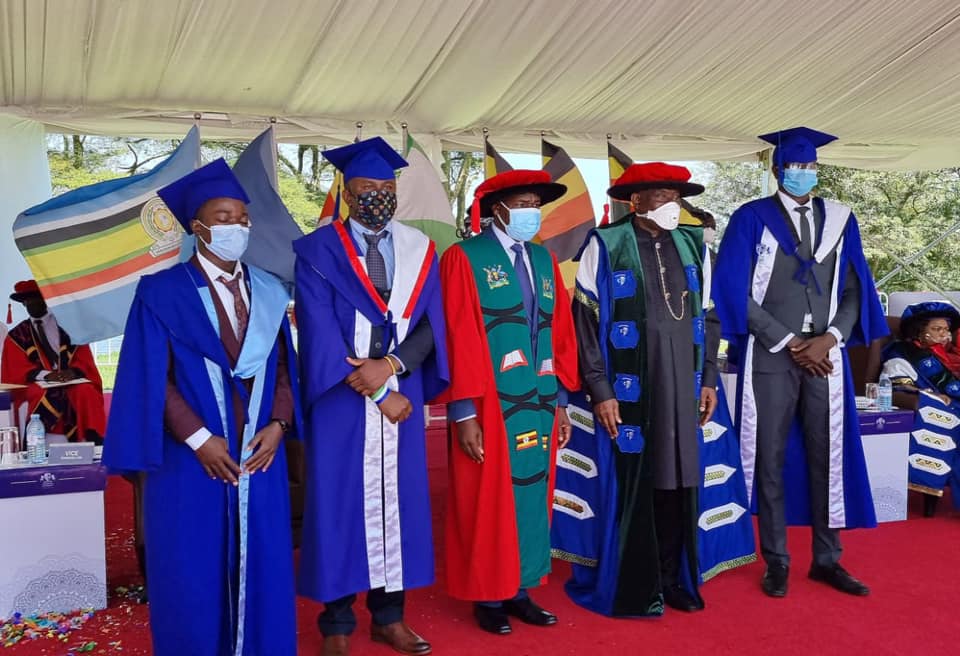 As part of government's efforts to realize its dream of making the nation's educational system a global digital community, the Federal Government, through the Universal Basic Education Commission (UBEC) and the Rivers State Universal Basic Education Board (RSUBEB), have commenced the construction of a modern digital Smart Basic School in the state, with 14-month completion schedule.
The school, which is a pilot modern basic education facility, is designed by UBEC in collaboration with RSUBEB to entrench digitization of ICT-driven basic education system across the 36 states and FCT, Abuja.
Speaking with journalists at a brief handover ceremony of the proposed smart school site to UBEC by RSUBEB at the Community Primary School, Uzuoba in Obio/Akpor Local Government Area of the state, over the weekend, the National Consultant, UBEC Smart School Project, Prof Masud Abdulkarim, said the school was designed to incorporate digital technology into the basic education system in the country, which he said, has been in practice in advanced countries for years.
Abdulkarim stated that the desire of the Federal Government was to ensure that Nigerian children were not left out in the digital space, saying that the school would have great impact on the youth and give them equal opportunity to compete globally in the technology world.
He described the school as the first of its kind in the history of the country, adding that the school would have four categories that would take care of the nursery, handicapped, primary as well as junior secondary students with a maximum of 35 persons per class of two streams.
Abdulkarim noted that with the strategy, no fewer than 700 children would be enrolled into the school.
According to him, the school would afford the children the opportunity to become robotic engineers, artificial intelligence (AI) engineers and ICT engineers, and added that as future leaders, they need to be equipped and encouraged.
The UBEC consultant commended the state government for the provision of the school for the construction of the smart school, and described the site as the most suitable across the 23 states so far visited.
"Let me thank the RSUBEB for the site, in fact, it is the best and most suitable site among the 23 states we have so far visited. Because it has an existing school structure with a fence to protect our equipment and infrastructure. Moreso, the project will impact on the schools around because they will benefit from our Wi-Fi", he stated.
Abdulkarim called on the host community to jealously guard the project as a growing child, till its maturity to adult stage, saying that they were important stakeholders in the project.
Also speaking on behalf of the Chairman of Rivers State Universal Basic Education Board (RSUBEB), Ven Fyneface Akah, a commissioner in the board, Chief Faith Amaso, called for synergy between the contractors and host community in other to remove every impediment that may affect the delivery of the project on schedule.
Akah opined that the project, when completed, would improve basic education in the state, and expressed happiness over the commencement of the project in the state.
Rivers United Beat Young Africans Of Tanzania 1-0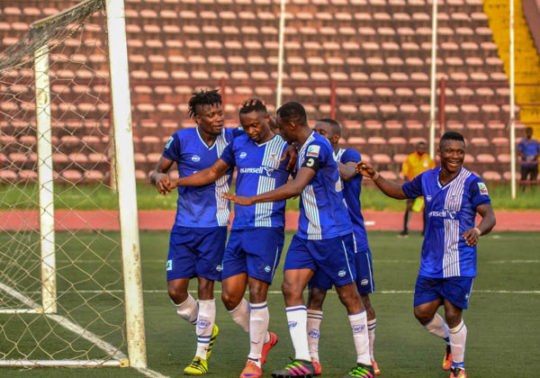 Rivers United Football Club of Port Harcourt, yesterday, at the Adokiye Amasiemaka Football Stadium, trounced the Young Africans Football Club of Tanzania 1-0 in a return leg match of the ongoing Confederation of African Football Club Champions League competition.
The stadium, which was filled to capacity, witnessed a trilling encounter, which saw the crowd craving for more.
It would be recalled that Rivers United had defeated the Young Africans of Tanzania 1-0 in the first leg of the championship at the Benjamin Mkapa Stadium, Dar-es-Salaam, Tanzania, last Sunday.
Reacting to the feat, the Chairman of Degema Local Government Area, Hon. Michael John Williams, expressed joy over the victory of the Rivers United FC of Port Harcourt against the Young Africans of Tanzania in the ongoing Confederation of African Football (CAF) Champions League.
The match, which ended 1-0 in favour of the Rivers United FC, took place at the Adokiye Amiesimaka International Stadium in Rivers State, yesterday.
Top government officials in the state, including Rivers Deputy Governor, Dr. Ipalibo Harry Banigo; LG council chairmen and commissioners, amongst other sports enthusiasts, graced the event.
Speaking on the outcome of the match, Williams stated that the Rivers United players exhibited the Rivers team spirit, which culminated in their victory.
The political heavyweight in Degema LGA, noted that nothing would be impossible for Rivers people to achieve when they work together in unison and firm determination.
He added that the massive support and huge investment in the sports sector by the Governor Nyesom Wike administration, also motivated the Rivers team, who worked hard to secure a back-to-back victory.
By: Nelson Chukwudi
NJC Okays Six Chief Judges, 30 Others For Appointment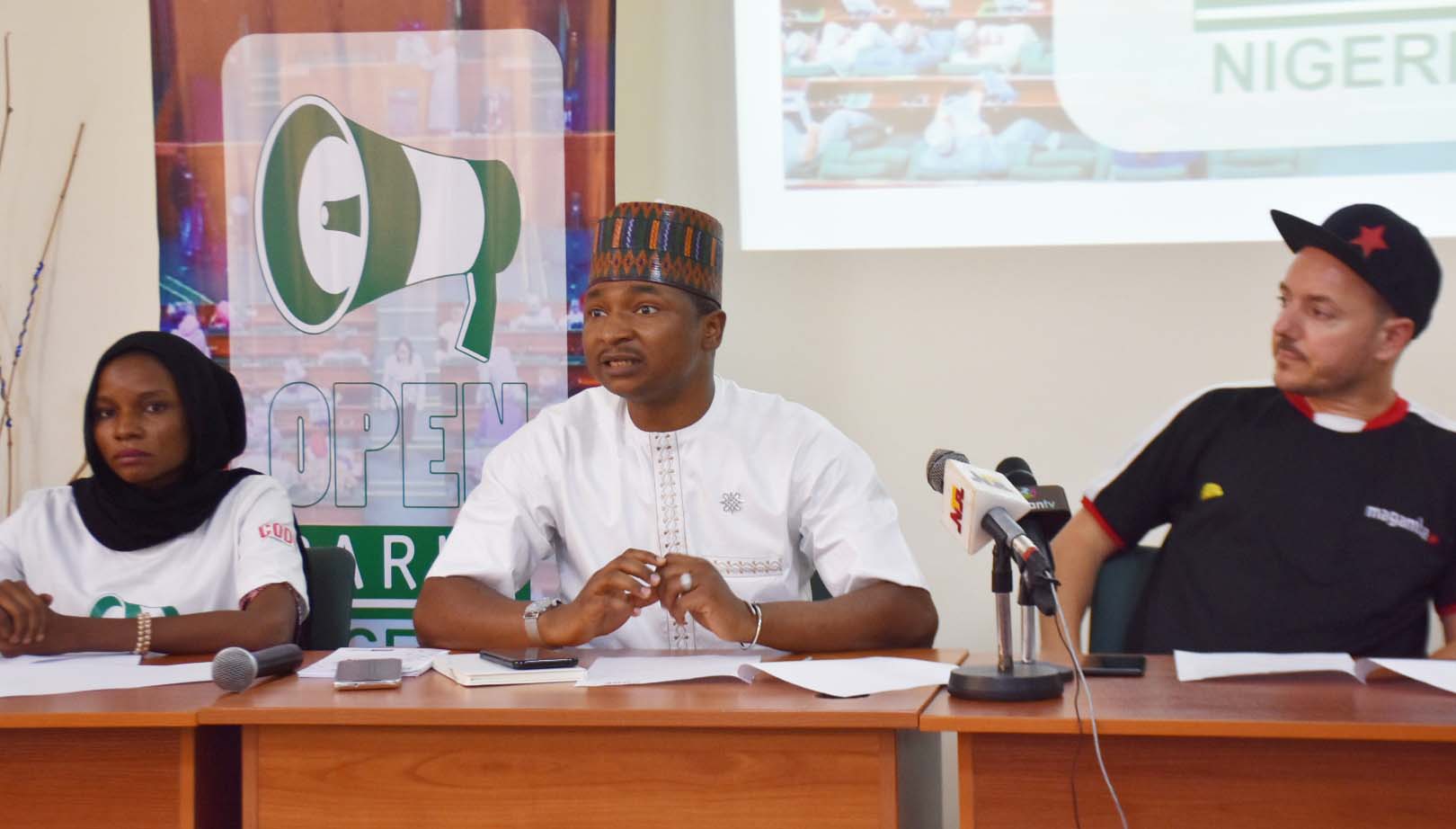 The National Judicial Council (NJC), has recommended the appointment of chief judges and 30 others as judicial officers to beef up judicial functions in some states and the Federal Capital Territory (FCT).
At its 95th meeting held on September 15 and 16, 2021, the council considered the list of candidates presented by its Interview Committee, and recommended the 36 successful candidates to their respective state governors for appointment as heads of courts and other judicial officers in Nigeria.
They are Hon. Justice Richard O. Olorunfemi as chief judge, Kogi State, Hon. Justice Joe Itsebaga Acha for Edo, Hon. Justice Akintoroye Williams Akin for Ondo, Hon. Justice Husseini Baba Yusuf for FCT, Hon. Justice Ekaette Francesca Fabian-Obot for Akwa Ibom, and Hon. Justice J. O. Adeyeye for Ekiti State.
Others are Hon. Kadi Baba Gana Mahdi as Grand Kadi, Yobe; Umaru Ahmad Liman as Grand Kadi, Bauchi; Hon. Justice Osagede Osado Emmanuel as President, Customary Court of Appeal, Nasarawa; Hon. Justice Mashud Akintunde Akinfemi Abass as President, Customary Court of Appeal, Oyo State; and Siyaka Momoh Jimoh Usman as President, Customary Court of Appeal, Kogi State.
Three judges are recommended for High Court of Gombe, and they are Zainab Abdulkadir Rasheed, Abdussalam Muhammad, and Daurabo Suleiman Sikka.
Akwa Ibom has Effiong Asukwo Effiong; Bauchi has Nana Fatima Jibril; while Kaduna High Court has Abdulkarim Mahmud.
The three candidates recommended for Katsina State are Kabir Shuaibu, Ibrahim Ishaku Mashi, and Ibrahim Abubakar Mande, while Prof Alero Akeredolu was recommended for Ondo State.
Four successful candidates for Oyo State are Olusola Adebisi Adetujoye, Folabimpe Beatrice Segun Olakojo, Prof Taiwo Elijah Adewale, and Kareem Adeyimika Adedokun.
Kogi State has three candidates, and they are Abubakar Sule Ibrahim, Abdullah Sulyman, as well as Aminu Ali Eri.
Two Kadis for Sharia Court of Appeal are Adamu Kuna Jibril and Ahmed Baba Bala, while the four for Bauchi are Musa Sani Abubakar, Mahdi Manga, Khamis Al-Hamidallah Muhammad and Sani Musa with Ondo State having one in the person of Orimisan James Okorisa and Oyo Customary Court of Appeal having Ajadi Olubukola Omolayo.
A statement by the NJC Director of Information, Mr Soji Oye, and released in Abuja, yesterday, said that all the recommended candidates are expected to be sworn-in after approval by President Muhammadu Buhari, and their respective state governors, and confirmation by the respective state Houses of Assembly.