Environmental Challenges: NGO Tasks FG, Others On Collective Efforts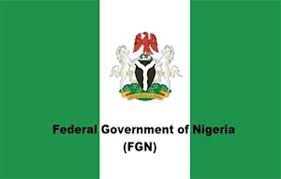 Society for the Promotion of People's Right, an NGO, has called on the Federal Government and relevant stakeholders to make deliberate collective efforts at addressing Nigeria's environmental challenges.
President of the organisation,Mr Williams Osaze, made the call in an interview with the Tide source last Tuesday in Abuja.
Osaze said that local, state and federal governments, as well as critical stakeholders from various organisations, should collaborate with the aim of tackling environmental issues in the country.
He said collaborative efforts would safeguard humans against stress-induced health issues caused by land degradation, flood and erosion, desertification, loss of biodiversity, climate change and urban pollution, among others.
According to him, environmental challenges are seriously affecting people and ecosystems globally, adding that partnership between stakeholders will bring a better solution.
"For instance, land degradation and other environmental issues can be avoided, reduced or reversed by implementing sustainable land management.
"It can also work out well by restoration and rehabilitation practices that simultaneously provide many co-benefits, including adaptation, and mitigation of climate change.
"The environment supplies the  life  support  system for human existence and survival by proving our needs for air, water, food, place of abode and raw materials, among others.
"Therefore, it is important to address our environmental problems, to prevent diseases and other health challenges that can occur through our environment,'' he said.
Osaze stressed the need for strengthening essential environmental health services, knowledge and national capacities; adding that all were fundamental to achieving universal health coverage.
Don Traces Environmental Challenges To Poverty, Ignorance
Dean Faculty of Environmental Sciences, University of Calabar, Prof. Imo Ekpoh on Wednesday disclosed that Nigeria cannot solve its environmental challenges without solving the challenges of poverty and ignorance.
Ekpoh said this in an interview with The Tide source in Calabar.
The Prof. of climatology noted that as a nation we needed to carryout measures that would ensure that rural dwellers lived sustainably with the forests and not destroy them.
"Telling people who have been logging or burning bushes as a profession they learnt from their fathers to stop logging and burning bushes at the beginning of the farming season because you want to check greenhouse gases emission won't work.
"This is because they will not understand, unless they are educated and given an alternative means of livelihood.
"Today, many of our rural communities take bush burning as a way of life and when village A, B, and C continue to burn  the forests, it becomes a major challenge contributing to global warming, he maintained.
Ekpoh stated that the major factor that was enhancing global warming was the amount of greenhouse gases such as carbon-(iv)-oxide, methane, nitrous-oxide and chlorofluorocarbons released daily into the atmosphere.
He said that preindustrial level of atmospheric carbon-(iv)-oxide  was in the region of 280 parts per million but at present, it was over 400 parts per million.
He added that if not for the efforts of some communities like Cross River in planting trees, it would have risen to 500 parts per million.
"Planting of trees is important because it helps in the absorption of carbon-(iv)oxide which escapes into the atmosphere from different sources and enhancing global warming.
"Global warming brings with it surprises because earth's atmosphere becomes unstable, making it difficult for scientists to predict.
"This is why you see massive flooding in China, storms in America and bush fires at the same time, some other countries are witnessing draught and even Nigeria is not left out with the effects of desert encroachment and other disasters.
"As a nation we need to start enforcing the use of catalytic converters in our vehicles and factories and also provide an alternative and safe means of survival for our people, if we must save our environment," he asserted.
Traders Blame Flooding In Mile One Market On Lack Of Drainage Facilities
Traders at the popular Mile one Market in the Port Harcourt City Local Government Area of Rivers State have blamed the incessant in the market to lack of drainage facilities.
A cross section of traders who spoke to The Tide in an interview said the market need good drainages to enable easy flow of water whenever it rains.
They also call on the government to put in place polices that will check indiscriminate dumping of refuse in the market.
Speaking in an interview, Mr Adekunle Alabi, a meatseller said the market needs good drainage system to ensure the flow of water dring rainfalls.
"According to him, whenever it rains, flood passes through the railway, if there is good drainage, the water would just flow out".
Also speaking, a woman who gave her name as a fisherman's wife called on the government to ensure that the market is regularly adding that most traders have developed the habit of dumping refuse in gutters in the maket.
According to her, this refuse always block the water from flowing out during rainfall.
She said, the situation is affecting traders adversely.
"Some people carry dirty and dump inside the gutter, so the water does not see road to pass, and it cause flood everywhere.
"That is why we are suffering in this market" she said.
Also speaking, another trader, Mrs Betty Silas said the gutter needs to be cleaned up regularly to ensure that there is easy flow of water.
The most important thing, the gutters are not deep enough, so when it rains it causes flood in the market" she said.
For Mr Ezekiel Solomon, the cause of the flooding in the market is due to lack of sanitation, stressing that a Thursday weekly sanitation exercise should be enforced, to ensure that no debris blocking the gutter.
Also speaking, Mrs Abigail Chukwudi call on the government to enforce regular sanitation exercise to compel some traders to always clean their stalls.
Another trader, Mr Oliver the also call for the regular visit of sanitation officials in the market to ensure compliance in the weekly sanitation exercise.
By: Elendu-Obochi Esther Inmgba Favour Victor & Oribim Nyanaa Ibama
Gas Leakage Destroys Properties At College
Authorities of the Federal College of Education (Technical Omoku say a gas leakage which occurred at the permanent site of the college has destroyed properties worth millions of naira.
According to a press release emailed to the reporter, the incident brings to three, the number of gas leakage witnessed so far within the last four years in the college.
The release signed by the institution's Public Relations Officer, Prince Charles Amadike, said the leakage which occurred last Friday emanated from a high pressure gas pipeline 95 bar allegedly belonging to the Nigerian Liquefied Natural Gas which runs through the college's permanent site.
It said though no life was lost, the ugly incident apart from posing health and environmental hazard has destroyed many properties including farms, fish ponds, students' demonstration farms as well as degradation of the college's environment therefore may cause the College to shut down as staff and students have deserted the campus for fear of explosion.
The release also said that the permanent site of the college houses the instiution's Directorate of Degree Programme in affiliation with University of Nigeria Nsukka and University of Uyo, students hostels, many schools of study, laboratories, water factory, directorates, departments, units, staff offices, games village as well as fish ponds, etc. with thousands of staff, students and traders residing within the area.
Meanwhile, some students who spoke at the scene of the incident threatened to stage a peaceful demonstration if the companies that laid pipelines through the college did not find lasting solutions to the reoccurring oil and gas spillage in the college. According to them, the school was not safe for learning as a result of such ugly incidents.
Also speaking at the scene of the incident, the Provost of the college, Dr Emmanuel Ikenyiri, accompanied by some members of the Management of the college appealed to the affected company to come and stop the gas leakage which is still on as at the time of filing this report. He also appealed to government at all levels, multinational companies, corporate bodies as well as philanthropic organizations and individuals to come to the aid of the college which is the only gederal tertiary institution in Orashi region of Rivers State outside Port Harcourt, as frequent oil or gas spillage in an academic institution is a risk on human lives, lamenting that apart from the destruction of college's valuables and other aquatic lives, staff, students and visitors to the school could not breath well because the gas has saturated the area.
While thanking God that no life was lost as a result of the incident, he also commended the staff, students and farmers for their peaceful approach and urged them to remain calm as the management had concluded plans to contact the affected company.
By: John Bibor