NGO Distributes Palliatives, Offers Free Medical Check-Up For PWDS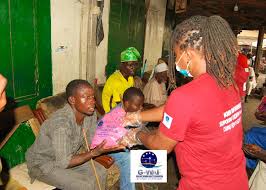 Gallant Women Ability Foundation (G-WAF), a Non-Governmental Organisation, has distributed food items and offered free medical check-up for People With Disabilities (PWDs).
The organisation, which distributed food items including noodles, rice, salt and garri, also did check-up on the people in Gaube rural community, Kuje Area Council of the Federal Capital Territory on Monday.
The Founder, G-WAF, Mrs Laide Awosedo, said at the event that the gesture was in line with the organisation's mandate to provide succour and empowerment for PWD's.
According to her, the organisation will also empower three persons from among the PWD's in whichever area of business they desire to venture into.
Awosedo, also living with a disability said the COVID-19 pandemic had further exposed PWDs to poor access to medical facilities, care and economic hardship.
She called on other philanthropists to emulate the gesture as it would reduce the hardship experienced by PWDs, which was further aggravated by the COVID-19 pandemic.
Chocolate And Brain Health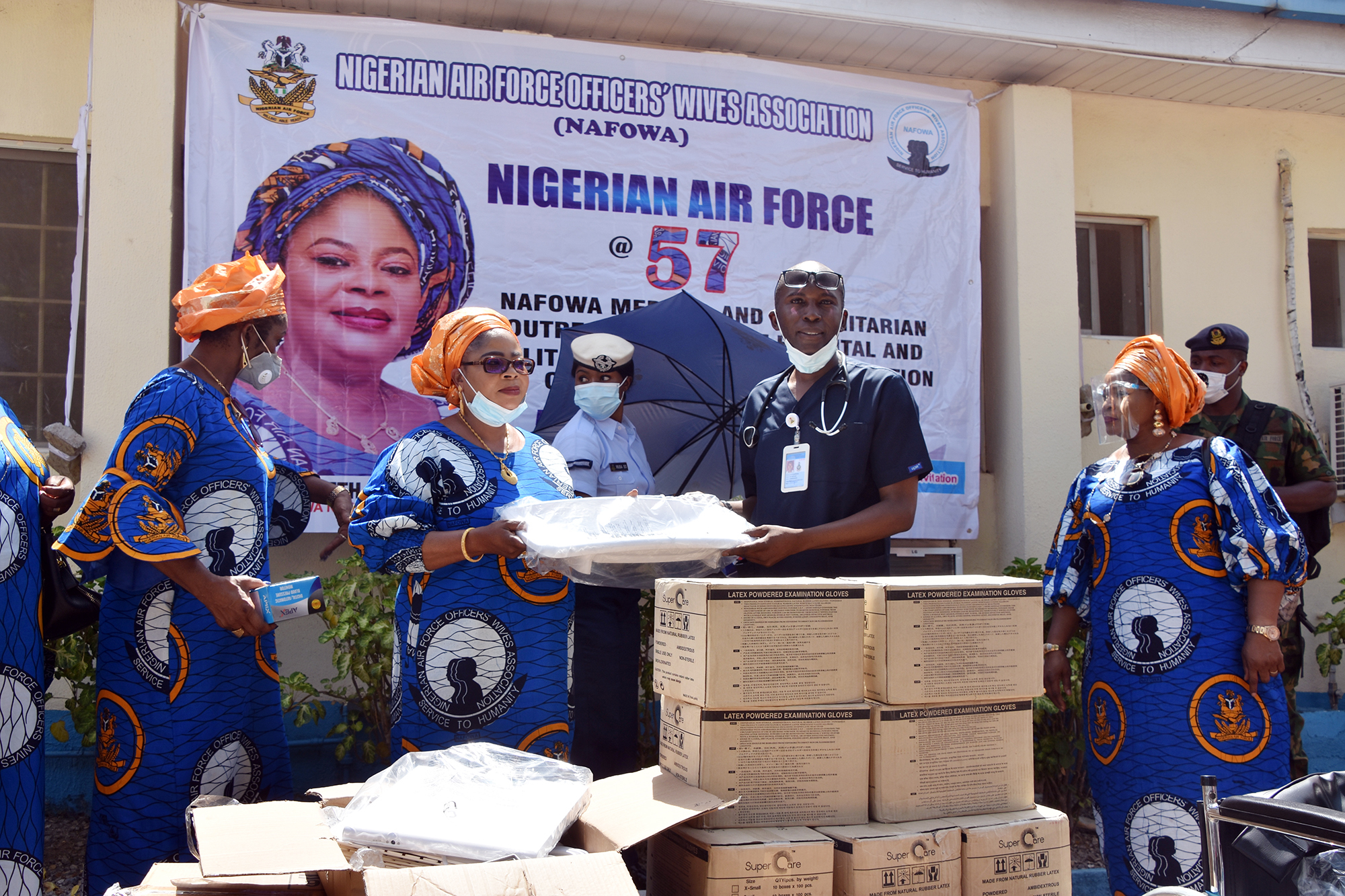 Cocoa, especially if it is minimally processed, contains high levels of health enhancing antioxidant flavnols – a distinct group of naturally occurring compounds that can be found in a variety of foods such as tea and red wine.
Now a recent study has shown how this protection can extend to the brain.
It is normal for cognitive function to slightly deteriorate with age. Memory capacity begins to worsen, along with processing speed and the ability to form long-term memories. This decline is different from the cognitive decline that signals possible dementia. Finding a way to slow it down is becoming increasingly important as our population ages.
While previous studies have demonstrated the benefits of cocoa flavanols for people suffering from mild cognitive impairment, the current study focused on healthy people experiencing the usual mental wear and tear that comes with older age.
The researchers, from Italy's University of L'Aquila and chocolate company Mars enrolled men and women aged 61-85 years with no evidence of cognitive dysfunction, the participants in this controlled, randomized, double-blind study were assigned to one of three groups and given a cocoa drink to consume for  daily for 8 weeks.
The drinks were nutritionally matched except for their flavanol content which was either high (993 mg), intermediate (520 mg) or low (48 mg).
Significant improvements
The high- and intermediate-flavanol cocoa drinks were produced using Mars' Cocoapro® a specially prepared, though not commercially available, flavanol-rich powder, while the low-flavanol drink was made with a highly processed, alkalized cocoa powder that you might find in everyday cocoa products.
Other than the inclusion of the test drink, normal diets and regular lifestyle were maintained throughout the study.
At the start of the study and again after eight weeks, cognitive function was assessed using a battery of tests that examined memory, retention, recall, as well as executive function. Among those individuals who regularly consumed either the high- or intermediate-flavanol drinks, there were significant improvements in overall cognitive function after only eight weeks.
The volunteers who drank either the high- or medium-flavanol drinks showed significant improvements in their overall cognitive function after only eight weeks. Plus, the group showed reduced blood pressure and improved insulin resistance. The researchers believe these positive results may be due, in part, to improved vascular function.
Study shows that even cognitively healthy individuals can quickly benefit from the regular inclusion of cocoa flavanols in their diets.
In addition to evaluating cognitive function, the researchers also monitored insulin resistance, blood pressure and other metabolic markers. Excitingly, there was also evidence of improvements in these cardiometabolic outcomes.
In the high- and intermediate-flavanol groups, both systolic and diastolic blood pressures were reduced and insulin resistance was significantly improved. In contrast, only a modest improvement in diastolic blood pressure was observed in the low-flavanol group, with no significant improvements in either systolic blood pressure or insulin resistance among the consumers of the low-flavanol drink.
It is not yet fully understood how cocoa flavanols bring about improvements in cognitive function, but the study's authors suggest that the improvements in insulin resistance and blood pressure could be revealing.
"Earlier studies suggest a central role for insulin resistance in brain aging," said Dr. Giovambattista Desideri, lead author on the paper. "These results could therefore provide some insight into a possible mechanism of action for the cognitive improvements we have observed."
Expert Cautions Against Self-Medication
A renowned Pharmacist, Jude Azai, has warned against self-medication as it can cause drug resistance and predispose individuals to other medical conditions.
Azai, who is the Public Relations Officer of Pharmaceutical Society of Nigeria (PSN), Plateau branch, gave the caution in an interview with the
The Tide source on Tuesday in Jos.
He explained that most medications have their primary function and aside the primary function, the medication may have other secondary and tertiary activities not known to the person who was self-medicating.
He maintained that the secondary or tertiary activities of the drugs could predispose the patient to other medical conditions not known to the individual.
According to him, such can actually inflict another health condition that is completely different from what the person is trying to treat.
He explained that there were times the individual may have co-existing health conditions and the drug the individual used could
trigger another underlining illness.
He added that "aside the wrong or inappropriate medication, wrong dosing regimen, self-medication can also lead to drug contraindication which can result in potential fatal reactions.
"Self-medication is when an individual takes a particular medication for a perceived illness.''
The pharmacist attributed economic issues as factor that could be responsible for the act, as many people who did not have funds to access healthcare facility indulged in the act.
He, therefore, called for subsidised healthcare delivery in terms of consultation and cost of drugs.
Azai further called for increased awareness to educate the public on the ills of self-medication.
10 Natural Tips To Manage Minor Ailments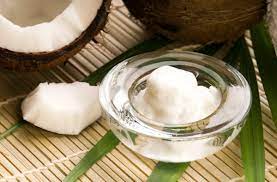 1.Bad Breadth:Try oil pulling.
If you find yourself avoiding getting up-close with people for fear of your own bad breath and brushing and flossing twice daily does nothing to help, try this. Oil pulling fans swear by the technique's ability to freshen breath for way longer than an Altoid or packet of gum. Simply swish around a table spoon of coconut oil in your mouth for 20 minutes each day before cleaning your teeth. Interested? Check out a bunch of other benefits of swishing with oil here.
2. Cold and Flu: Try Dark, Leafy Greens
Nutritionist and Instagram sensation, Jessica Sepel, recommends eating dark, leafy greens and Vitamin C to prevent colds and flus: "I am a firm believer in whole foods to provide immune support–dark, leafy greens are always my go-to.
When it comes to supplements, Vitamin C is a staple on my desk because it attacks the nucleic acid of the virus–and it keeps attacking the bacteria until it's dead. I love Nature's Way Whole Foods Vitamin C because it's created with gorgeous whole food sources like Amla Berry, Acerola Cherry and CamuCamu. Because they're whole foods they're more bio-available to our bodies, which actually increases their immune-boosting properties."
3. PMS: Try Magnesium
Magnesium is key in easing PMS symptoms for many women. Sepel explains that "it helps calm and relax the body, which helps with cramps."
Look to foods like almonds, sunflower seeds, and greens like spinach and broccoli, for a natural dose of magnesium.
4. Indigestion: Try peppermint
Peppermint, peppermint tea, and peppermint oil are essential for relieving stomach issues like indigestion, nausea, gas, and cramps.
5. Weak, brittle nails: Try massaging coconut oil into your nails
Ditch the artificial additives in drug store moisturizers for natural coconut oil.
6. Anxiety: Try meditation.
If you suffer from anxiety, it could pay off to try meditation before you start popping pills–here's how. Chronic stress has been linked to people with increased risk of Heart Disease, weight gain, sleep problems, and memory and concentration impairment. In studies, daily meditation has also been proven to help manage the symptoms of anxiety disorders, sleep disorders, depression, heart disease, and cancer. Translation: Meditation actually works, so you should try it.
7. Dry and flakey skin: Try honey
Not only is it cheaper than anything in the beauty aisle, honey softens and moisturizes dry skin, and can be applied directly to problem areas.
8. Headaches: Try acupuncture. Acupuncture has been used to treat headaches since the beginnings of Traditional Chinese Medicine. A study in 2009 showed acupuncture helped reduce the intensity and frequency of headaches in frequent sufferers.
9. Weight problems: Try good fats
If you've been gaining weight lately and it won't seem to budge, Sepel recommends incorporating more healthy fats into your diet and avoiding anything marked as low-fat or fat-free.
"Low fat and fat-free foods are loaded with sugar, and the body stores extra sugar as fat. Don't be afraid of good fats like avocado, olive oil, nuts and seeds–they give you an energy boost and keep you full longer. And learn to love veggies –they're loaded with fiber and B-vitamins, which help purify your system. A clean body is a lean body," she said.
10. Period pain: Try Vitamin D
Hot water bottles, painkillers, and stretching are all common ways to relieve period pain, but here's one you probably haven't heard of Vitamin D. A small group of women who usually suffered severe menstrual cramps experienced significantly less pain when they were given ultra-high dose of Vitamin D five days before your monthly period starts.