OPM Hospital Delivers 780 Infants In Two Months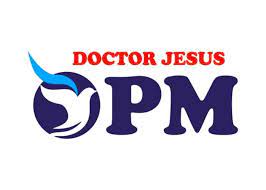 No fewer than 780 babies have been delivered at the  Omega Power Ministries (OPM) Free Specialist Hospital in Port Harcourt in the last two years, the Medical Director (MD), Dr Enighe Ugboma says.
Ugboma disclosed this yesterday at a ceremony to celebrate the second anniversary of the hospital located at Aluu community in Ikwerre Local Government Area, near Port Harcourt.
She said that the hospital had been providing free maternal healthcare services to both expectant mothers and new mothers without collecting any fee from them.
"April 17, 2021 marked two years that this hospital was inaugurated out of the love that the OPM General Overseer, Apostle Chibuzor Chinyere, has for the less privileged and the downtrodden in the society
"The hospital during the last two years had registered over 1,448 pregnant women for antenatal care; delivered 780 babies that included two sets of triplets and 23 sets of twins.
"Every service in the hospital is rendered free of charge to pregnant women. They include: registration, obstetric ultrasound scan, antenatal, consultancy, blood, drugs and vaginal tests as well as caesarean deliveries.
"On delivery, every woman is fed daily free of charge while each indigent patient is given a delivery pack containing: baby clothes and toiletries," she said.
Ugboma added the hospital used to give transport fare to the women after delivery, making their departures from the hospital to their homes a thing of joy.
Speaking, the General Overseer of OPM, Apostle Chibuzor Chinyere, said that the hospital was built and run from the offerings and tithes of members of the church.
He said that aside the two free specialist hospitals operated in Ohunku, Abia and Port Harcourt; that OPM had also built 15 schools where students and pupils acquire knowledge free of charge.
"We have also provided free accommodations to many in our estates and awarded scholarships to hundreds of students to study in both local and foreign universities.
"OPM did all these and many more through the offerings and tithes from our members for the benefits of the less privileged, irrespective of their tribes and religion," he said.
Chinyere said that he was motivated to embark on the humanitarian works by his passion and commitment to follow the footsteps of Jesus Christ who loves the poor and the suffering.
"So, we decided to build the hospitals with the mandate to attend to pregnant mothers due to the alarming rates of maternal and infant mortality in the country.
"We realised that these avoidable deaths are caused partly because many pregnant women and their husbands do not have access to quality antenatal services.
"Because their husbands cannot afford to pay hospital bills, they were not registering their pregnant wives to deliver their babies there. Many pregnant women lose their lives and that of their unborn children due to lack of proper medical care.
"So, we are happy that God is using OPM to touch the lives of the people as the hospital has delivered almost 800 babies in two years of operation," he added.
Chinyere, however, said the hospital was expensive to run due to the overbearing cost of running its electric generators 24 hours daily, to power medical equipment in the facility.
He said it cost the church over N1million monthly to run its electric generators alone, aside maintenance cost and staff salaries, among others.
"So, we call on the government to immediately support us by restoring electricity back to this area, considering the many lives the hospital saves daily," he appealed.
The President of OPM Divine Distributors, Dr Matt Offeh, lauded the General Overseer for not emulating some pastors, who allegedly used funds realised by their churches to buy private jets and live luxurious lifestyles.
According to him, OPM which was founded in 2006 had invested hundreds of millions to build and operate the specialist hospitals at no cost to its patients.
One of the beneficiaries, Saratu Musa, a Muslim and a nursing mother of an 11-month-old baby, said she was delivered of her daughter without paying kobo to the hospital.
"The hospital took care of me from the antenatal stage to actual delivery. They even fed me and my baby throughout my admission in the hospital," she said.
Mrs Happiness Kingsley, who is six months' pregnant also, said that the hospital had met all her medical needs, including free antenatal tests, scans, checkups and drugs.
Foundation Wants Establishment Of Environmental Clubs In Schools
As part of measures of promoting Environmental best practices in the society, a Non-Governmental Organisation, under the auspices of 'Biodiversity Protection and Sustainable Development Foundation', has called for the establishment of Environmental Eco Clubs in Primary, Secondary and tertiary institutions. 
Foremost environmentalist and Chairman, Board of Trustees of the foundation, Engr, Olu Andah Wai- Ogosu gave the recommendation during a one-day, 'Youth in School Sensitisation Programme on Environmental sustainability' held at Goel International School, Onne, Eleme Local Government Area, Rivers State in commemoration of the 2021 edition of the World Environment Day.
Wai- Ogosu who described the environment as man's first right decried the abuses of the environment through bad practices and lack of effective policy regulations and implementation.
He pointed out that the establishment of Eco clubs and full integration of environmental practices in the school curriculum will help in raising proper awareness particularly among the youth to manage the environment effectively.
Wai- Ogosu, a former National President of Nigeria Environmental Society, said the theme for this year's World Environment Day,  "Ecosystem Restoration" was very apt as it draws attention to the ecosystem which is under severe threat and abuses as a result of bad environmental practices.
He said: "It's very important that we factor in the environment in all our development plans, the vision 2020 project had no consideration for the protection of the environment and what we have is chaos".
By: Taneh Beemene
RSG Inaugurates SCSC To Implement Riv-CARES
In a bid to cushion the effects of lockdowns due to the Covid-19 pandemic,  the Rivers State Government, has inaugurated the State CARES Steering Committee(SCSC), for the  Rivers State Action Recovery and Economic Stimulus(Riv-CARES) programme in Port Harcourt.
 Inaugurating the committee last friday, the state Commissioner for Finance overseeing the State  Ministry of Budget and Economic Planning,  Mr. Isaac Kamalu stated that the programme was supported by World Bank to alleviate the sufferings of the poor masses.
 Kamalu noted that the objective of  Riv-CARES programme was to expand access to livelihood support and food Security Services for the poor and vulnerable masses.
 According to him, "the objective of Riv-CARES programme is to expand access to livelihood and support food security services and grants for poor and vulnerable households and firms". 
 He noted that the programme was in tandem with the vision of the governor Wike-led administration and should therefore be given utmost importance. 
  Furthermore, he said that programme was focused on "Micro, Small and Medium Enterprises and individual households and its relevance to current and future livelihood to tackle youth unemployment… it is therefore imperative that the state's festering community committee programme provides the needed oversight and support to ensure the attainment of programme objectives". 
 He charge members of the state  CARES Coordinating Units and Delivery Platforms, saying that the objectives of this programme were "achieved by diligently implementing activities of  Riv-CARES within the gamut of policies of this administration and World Bank's procurement fiduciary guidelines knowing that this programme is based on Performance for Results (PforR). 
 Also speaking, the Director, Planning and Implementation, Ministry of Budget and Economic Planning, Mrs Imaonyoni Ephraim-George, in an overview said the Riv-CARES programme would carry out emergency operations using existing and newly emerging vulnerable and poor households, agricultural value chains and Micro and Small Enterprises affected by the economic crisis.
 She said, "in this programme World Bank has made available 750 million dollars to which The Rivers State government would secure 20 million US Dollars as a credit receipt.
By: Tonye Nria-Dappa
NDLEA Intercepts 100,000 Bottles Of Codeine Syrup At Onne Port
The National Drug Law Enforcement Agency, (NDLEA), has intercepted and seized no fewer than 100,000 bottles of codeine syrup with a total weight of 15,325 kgs at the Onne seaport, Port Harcourt, Rivers state.
NDLEA Director, Media and Advocacy, Mr Femi Babafemi disclosed this in a statement issued at the weekend in Abuja.
Babafemi said that the 100mg illicit cough syrup with codeine packed in 500 cartons and concealed in a container marked MRKU 1565305, bearing made in India imported face masks, was discovered on Thursday, 10th June.
The syrup was found in a warehouse at the Onne port complex during a joint examination by officers of the Nigeria Customs Service, (NCS) State Security Service and the National Agency for Food and Drug Administration and Control, (NAFDAC), among others, he added.
He said that the seizure followed intelligence received by the NDLEA, as a result of which the container was detained and moved to the Customs' government warehouse within the port complex.
The NDLEA spokesman added that no importer or agent had, however, come forward to claim the container, but that efforts were ongoing to track the owner for further investigation and prosecution.
Babafemi quoted the Chairman, (NDLEA) retired Brig. Gen. Buba Marwa as hailing the synergy between various government agencies at the Onne port.
He charged them not to rest on their oars as they continued working hard daily, to keep Nigeria safe.
In particular, he commended the Commander, officers and men of the Port Command in the Rivers capital, and their Abuja airport Command counterparts, for their vigilance and commitment to the task of ridding Nigeria of illicit drugs.
"The damage 100,000 bottles of codeine could have done to our youths, if they had slipped through the port to our villages, towns and cities, is unimaginable. 146.95 kgs of khat could have done the same damage if allowed to go unto our streets.
"We'll continue to motivate our officers and men so that they can give their best in the discharge of their responsibilities across the country," he said
"We will ultimately, with the support of all our stakeholders and partners, win the battle against illicit drug trafficking and abuse", he said.