Buhari Seeks US Assistance To End Insecurity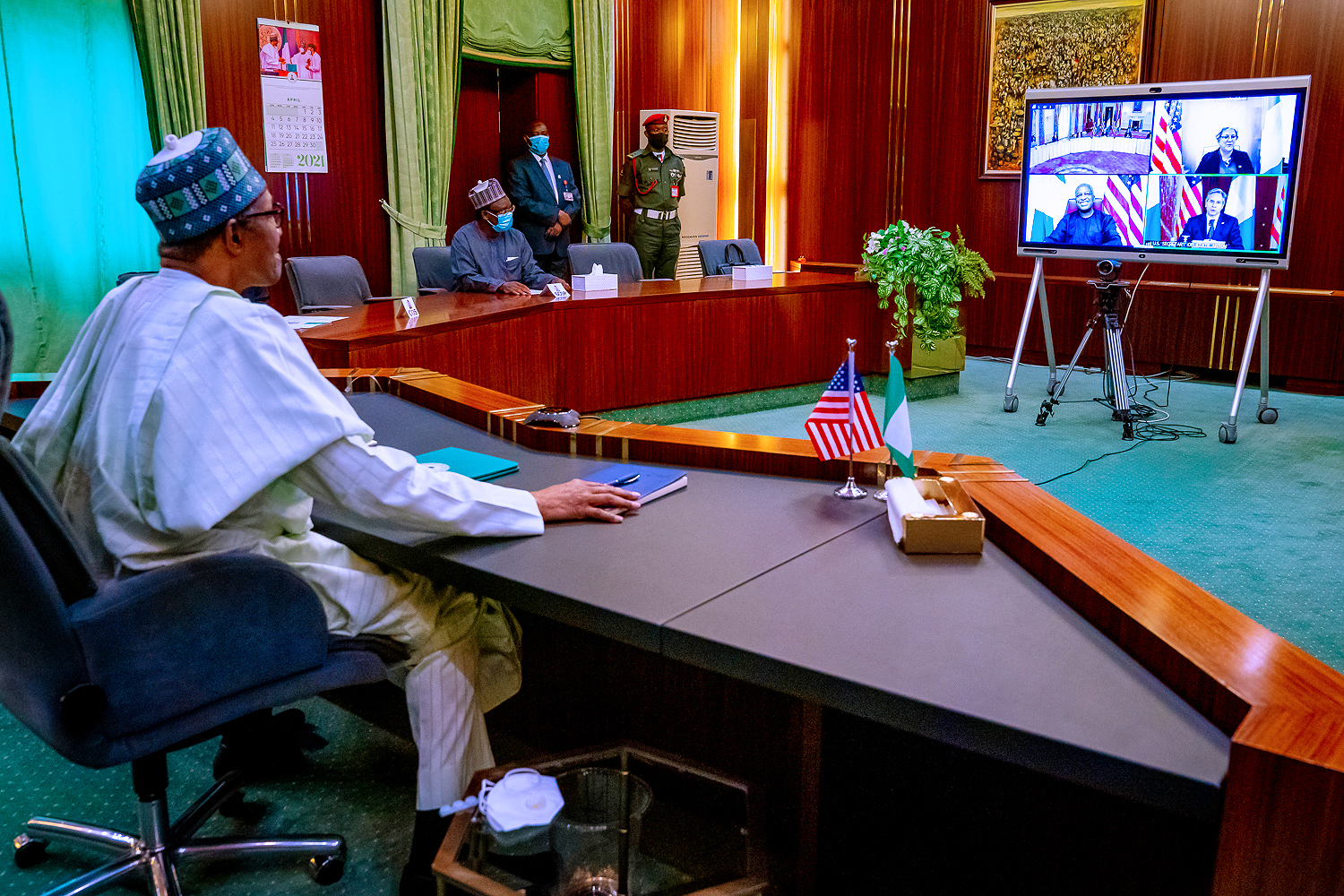 President Muhammadu Buhari yesterday stressed the need for the support of the United States and other "important and strategic partners" in combating the security challenges facing Nigeria.
He said the support was necessary because the consequences of insecurity in Nigeria would affect all nations.
According to a statement by his Special Adviser on Media and Publicity, Femi Adesina, the President made the call during a virtual meeting with the US Secretary of State, Mr Anthony Blinken.
The statement was titled, 'Security: President Buhari asks US to relocate headquarters of AFRICOM to Africa, warns of likely spill over'.
Recall that Nobel Laureate, Prof Wole Soyinka, had while lamenting the nation's security situation on Saturday, called on the President to seek help.
Apart from seeking the assistance of the US, according to the Presidency's statement, Buhari also called on the US to consider relocating US Africa Command from Stuttgart, Germany, to Africa, nearer the Theatre of Operation.
He also admonished the international community to support Nigeria and the sub-region in tackling growing security challenges to avoid spill over.
Buhari said AFRICOM, which partners with countries to counter transnational threats, should be relocated to Africa to strengthen ongoing efforts to check the security situation, with likely effect on other nations.
He said, "The security challenges in Nigeria remain of great concern to us and impacted more negatively, by existing complex negative pressures in the Sahel, Central and West Africa, as well as the Lake Chad Region."
"Compounded as the situation remains, Nigeria and her security forces remain resolutely committed to containing them and addressing their root causes.
"The support of important and strategic partners like United States cannot be overstated as the consequences of insecurity will affect all nations hence the imperative for concerted cooperation and collaboration of all nations to overcome these challenges.
"In this connection, and considering the growing security challenges in West and Central Africa, Gulf of Guinea, Lake Chad region and the Sahel, weighing heavily on Africa, it underscores the need for the United States to consider re-locating AFRICOM Headquarters from Stuttgart, Germany to Africa and near the Theatre of Operation."
Buhari said Nigeria would enhance collaborations in all forms, with friends and strategic partners, to work together for greater security for all, which remain the most significant condition for overcoming the existential challenges.
He congratulated Blinken on his appointment by President Joe Biden, and commended US for the decision to repeal the immigration restriction known as the "Muslim ban'', re-joining the World Health Organisation and Paris Agreement on Climate Change.
He added, "Nigeria attaches great importance to its relations with the United States. Let me in this connection express appreciation to President Joe Biden for his welcome and reaching decision to repeal the Immigration restriction known as the 'Muslim ban' on travel and visas for citizens predominantly from Muslim nations and African countries, including Nigeria.
"I also wish to congratulate the United States for re-joining the World Health Organization and Paris Agreement on Climate Change. The leadership of the United States in these two organisations is crucial for international community.
"This action is a demonstration of the United States commitment in championing and supporting international organisations with the aim to build a better world for all."
Buhari noted that Nigeria remains resolute in her commitment to supporting global efforts as enshrined in the Paris Agreement on Climate Change, which seeks to limit global warming and reduce greenhouse gas emissions.
According to the President, the convening of the Climate Change Summit last week by President Biden was a strong indication of the renewed interest of the United States to the Paris Agreement.
"I would like to extend our goodwill message to President Joe Biden and his Administration. May I also thank you for initiating this meeting, which I am confident, given your background and current position, you will use to promote the existing bilateral relations between our two countries,'' the President said.
The statement also quoted the Secretary of State as saying that he was pleased to make Nigeria part of his "first virtual visit to Africa," noting that Nigeria and the US share a lot in bilateral issues.
He added that he would be delighted to build on the foundation that was laid between the two countries over 60 years ago, disclosing that areas of discussion with Nigeria would include "how to build our economies back after the Covid-19 pandemic, security for vulnerable communities, and climate issues."
In his response, the Secretary of State, Antony J. Blinken, said, that the US will continue the strengthen joint efforts to counter terrorism and insecurity, strengthen health systems, support democratic institutions, bolster economic growth, advance gender equality, and boost bilateral trade between the United States and Nigeria.
On U.S.-Nigeria Relations, he said, "With Africa's largest population, democracy, and economy, Nigeria is one of our most important partners on the continent.
"The year 2020 served as an historical benchmark, as Nigerians reflected on the opportunities and challenges the country faces while marking its 60th anniversary of independence and bilateral relations with the United States.
"Nigeria is the largest source of immigrants from Africa to the United States, with more than 500,000 Nigerian-born American citizens and legal residents in the U.S".
On Pandemic Response and Health Diplomacy, Blinken noted that, "The United States and Nigeria have collaborated closely to combat the Covid-19 pandemic. More than 60 interagency members from the U.S. Mission worked side-by-side with Nigerian counterparts on the Presidential Task Force on Covid-19 to plan and respond to the disease.
"The United States has contributed more than $73million in Covid-related equipment and technical assistance. This includes the delivery of a mobile field hospital, 200 ventilators, epidemiological Covid detection surveys, personal protective equipment, provision of rapid response teams, training of over 200,000 military and civilian personnel on Covid-19 control measures, and technology transfer for virtual training.
"Ongoing U.S. health programs reach more than 60 million Nigerians with lifesaving services, including by training public health workers and improving access to quality medicines, vaccines, medical facilities, and reproductive health materials.
"The President's Emergency Plan for AIDS Relief (PEPFAR) has worked with the Government of Nigeria since 2004 to provide HIV and TB care and treatment services, with a momentum propelling Nigeria toward epidemic control within two years. As of December 2020, more than 1.2 million people receive PEPFAR-supported HIV treatment, and our partners placed 350,000 new patients on lifesaving antiretrovirals despite the Covid-19 pandemic.
"Since 1997, the United States has directly supported polio surveillance and polio campaigns that reached nearly all of Nigeria's 33 million children under 5 years of age, contributing to Nigeria being certified as wild polio-virus free in 2020.
"Since 2011, the President's Malaria Initiative has procured more than 60 million insecticide-treated nets, 46 million rapid diagnostic test kits, 87 million treatment courses for malaria, and 20 million doses of malaria prophylaxis during pregnancy, as part of over $690million contributed to malaria control in Nigeria.
"Nigeria is a key U.S. partner in the Global Health Security Agenda (GHSA). The mission approved $3.4million in FY 2020 GHSA funding for capacity building programs to strengthen zoonotic surveillance labs, infection-prevention control, antimicrobial resistance, and risk communication".
On Bilateral Economic Engagement, the secretary of state, said, "Nigeria is our second largest trading partner in Africa; two-way trade between our nations expanded to over $10billion in 2019. The United States is proud to be one of the largest foreign investors in Nigeria. S. support for economic growth includes funding $8.5million in feasibility studies and technical assistance in 2020-2021, extending loan guarantees worth up to $80million, and coordinating development finance in important sectors such as agriculture, healthcare, renewable energy, and information and communication technology. These activities support bilateral trade and investment ties while building more modern and sustainable infrastructure across Nigeria.
"Through Feed the Future, the United States supports private sector expansion of markets, as well as the introduction of techniques to increase productivity, strengthen resilience, and improve nutrition for more than two million farmers and their communities.
"Since its launch in 2013, Power Africa has mobilized $4.3billion in financing and connected nearly two million households and businesses in Nigeria. Power Africa helps to attract private sector investment and supports the rollout of both on-grid and renewable off-grid electricity connections in order to spur economic growth and reduce poverty".
Speaking on Educational and Cultural Exchanges, Blinken said, "With over 100,000 travelers to the United States each year, Nigerians boost American businesses, colleges, and universities. There are over 8,800 education and exchange program alumni from Nigeria and the United States.
"Nigeria sends more students to American colleges and universities than any other country in Africa and is the eleventh largest source worldwide of international students to the United States. In Academic Year 2019-2020, a record-breaking number of nearly 14,000 Nigerians pursued U.S. graduate and undergraduate degrees, bringing an estimated $501 million to communities across America. In 2020, advisees of EducationUSA services received scholarships worth $28million.
"The United States provided more than 9 million teacher's guides and books in five of Nigeria's most widely spoken languages to advance early grade reading".
On peace and security, he said, "North-East Nigeria has become one of the world's most challenging and complex humanitarian crises. The United States is the largest humanitarian donor in response to the crisis, providing $1.45billion since 2015 and supporting almost two million conflict-affected households.
"Since 2017, Department of State and Department of Defense security assistance for Nigeria totals approximately $650million, including $500million in Foreign Military Sales. The United States looks forward to delivering twelve A-29 Super Tucano aircraft this year. "Nigeria also has one of the largest International Military-Education and Training (IMET) programs in Sub-Saharan Africa.
"The United States promotes strong and broad collaboration between government and civil society at all levels, including civil society organizations led by women and members of marginalized groups. We also support the establishment of robust early warning systems to identify and mitigate drivers of communal conflict and violence in vulnerable states.
"We provide technical assistance, and train and equip law enforcement and judiciary professionals to address a wide range of priorities, ranging from stopping banditry to protecting intellectual property rights to more effectively addressing trafficking in persons and gender-based violence. Law enforcement programming focuses on building capacity for civilian security actors, particularly the Nigeria Police Force.
"As the Gulf of Guinea has become the world's hotspot for piracy and armed robbery at sea, Nigeria has stepped up efforts to stem this problem, including a new initiative, Deep Blue, consisting of vessels, shoreside infrastructure, and personnel that can be dispatched to respond to piracy incidents. It is expected to become operational by mid-2021. U.S. efforts to stem piracy in the Gulf of Guinea help to strengthen maritime governance, enable the development of sustainable, maritime-based economies, and protect international maritime commerce", Blinken added.
Don't Borrow Money Without Approval, Wike Warns New LG Chairmen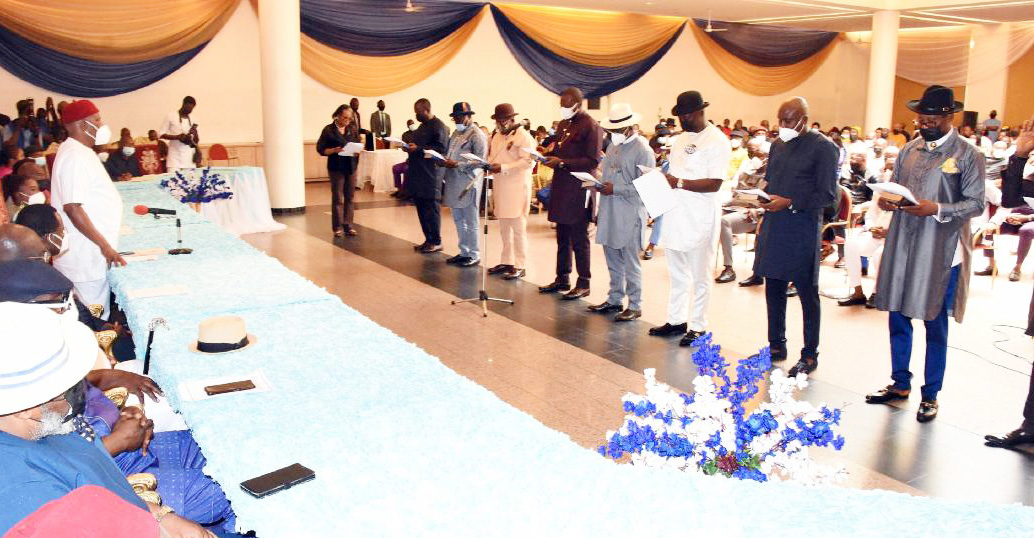 The Rivers State Governor, Chief Nyesom Wike, has told newly sworn-in chairmen of the 23 local government areas of the state not to approach any financial institution to borrow money without first clearing with the state government.
The governor gave the warning shortly after the elected chairmen of the 23 LGAs took their oath of office at the Banquet Hall of Government House, Port Harcourt, yesterday.
According to Wike, the caution has become necessary in order to stem unguarded desire of some council chairman to access money without any development plan.
"Don't go and borrow money without the state government approval. Some of you tried it last time and started with your blackmail, saying help us, we are finished. You have no authority to go and borrow money. Even we as state government, before we go and borrow money we get approval from the Debt Management Office. No bank will even give us.
"Before you borrow money, the state must know what you want to use it for, and how you will pay it back, so that others who are coming will not suffer because of your indebtedness."
Wike also charged the council chairmen to pay proper attention to issues of security in order to stem likely security breaches in their various councils.
The governor particularly urged them to establish a robust working relationship both with the Divisional Police Officers (DPOs) and the traditional rulers that will engender having regular security meetings for proper briefings.
"Stay in your council areas. Don't stay in hotels and in Port Harcourt. If you're not at home, how do you know about the security situation in your local government? Security is key!
"Relate with your DPOs. It does not cost you anything. Even if it cost you, governance is not easy. Governance is expensive. Security is expensive. Some of you cannot relate with the DPOs.
"It's only when you have a problem that you relate with your DPOs and some of them are intelligent and when you call them that time, they turn their face the other way. You must make effort to relate with your DPOs."
The governor urged the council chairmen to ensure they hold Security Council meeting weekly or better still, once in every two weeks for proper briefing.
Speaking further, Wike warned them against embarking on needless travel outside of the state and the country without notifying the state government.
He also encouraged them to work to strengthen the unity of the party in their various councils, consult widely with the leaders over appointments, and on other issues that will give everybody a sense of belonging.
Wike frowned at the worsening sanitary conditions particularly in Obio/Akpor, Port Harcourt City, Eleme, Oyigbo LGAs, and charged the council chairmen to work assiduously to regularly evaluate refuse dumped on major roads in their councils.
The state governor revealed that the state government prevented the former chairmen whose tenure ended, last Wednesday, from paying local government workers salary due to security report and complains by some councillors and political appointees that they will not be paid what was due them.
"So, I decided to suspend the payment of local government workers and political appointees, so that the newly sworn-in chairmen will have to pay them without any crisis whatsoever."
He said the state government will set up a committee to oversee the payment of all entitlement of immediate past chairmen, their political appointees and councillors.
According to him, "All the former council chairmen, all political appointees and councillors must be paid their money."
Wike said he has received intelligence report that some council chairmen have sworn that they will not swear in some elected councillors who they perceive to be opposed to them.
He warned that if this happens, appropriate sanction will be taken against the erring council chairmen.
The newly sworn-in chairmen are, Daniel E. O. Daniel (Abua/Odual); Benjamin Eke (Ahoada East); Hope Ikiriko (Ahoada West); Rowland Sekibo (Akuku-Toru); Barrister Awortu Erastus (Andoni); Onengiyeofori George (Asari-Toru); Irimagha David ( Bonny); Michael Williams (Degema); Obarilormate Ollor (Eleme); Dr. Lloyd Chidi (Emohua); Obinna Anyanwu (Etche); Deko Confidence (Gokana); and Engr Nwanosike Samuel (Ikwerre).
Others include, Bariere Thomas (Khana); Barrister Ariolu George (Obio/Akpor); Nemieboka Vincent (Ogu/Bolo); Akuro Tobin (Okrika); Nwaiwu Chisorom (Omuma); Vincent Job (Ogba/Egbema/Ndoni); Enyiada Cookey-Gam (Opobo/Nkoro); Nwaogu Akara (Oyigbo); Ihunda Allwell (Port Harcourt City); and Mbakpone Okpe (Tai).
Drop Press Regulation Bill, Media Bodies Tell Reps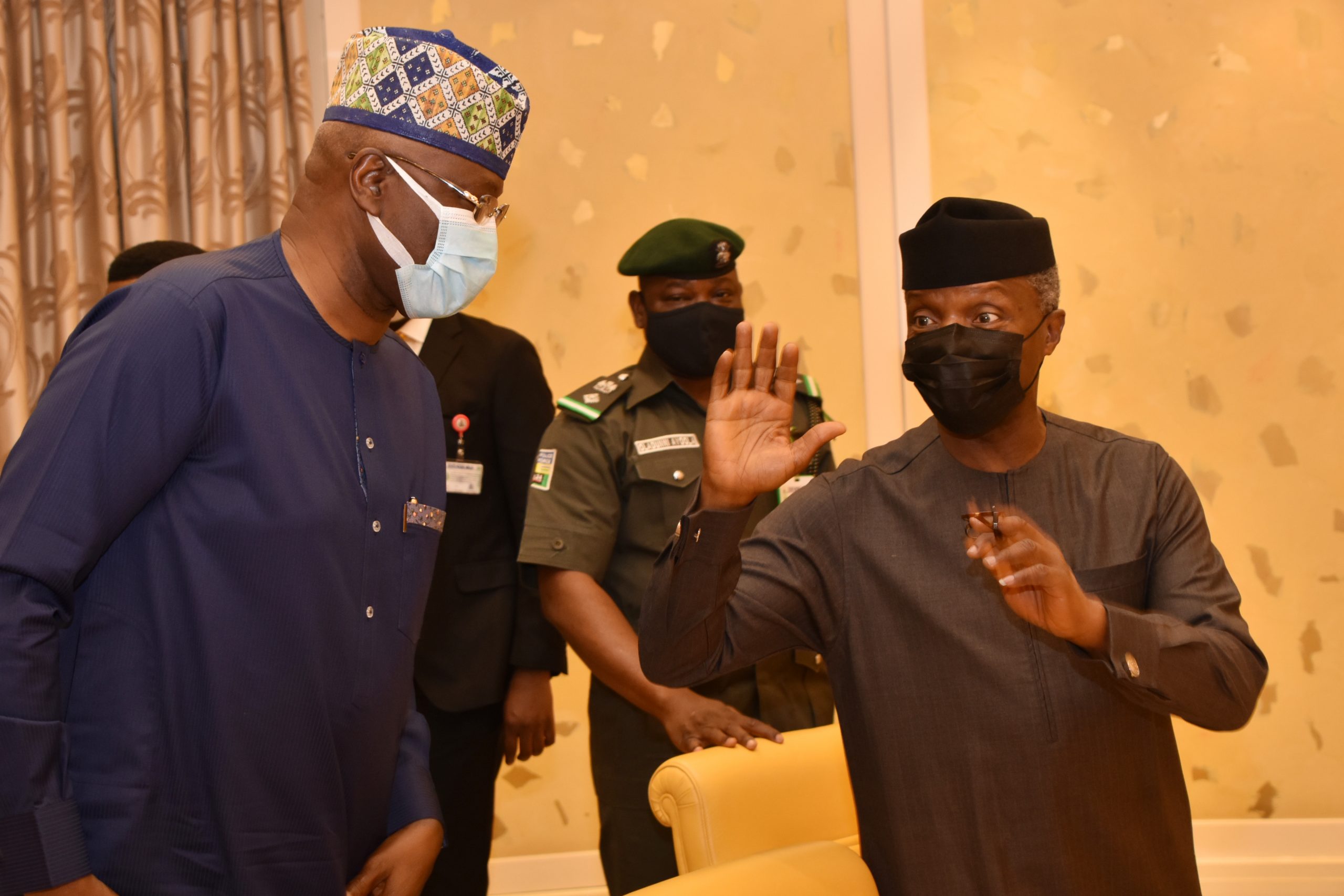 The Nigerian Press Organisation (NPO), which comprises the Newspaper Proprietors' Association of Nigeria (NPAN), Nigerian Guild of Editors (NGE), and the Nigeria Union of Journalists (NUJ), has called on the House of Representatives to step down a bill seeking to amend the Nigerian Press Council Act, noting that it is still a subject of litigation the Supreme Court.
Several media organisations and groups also criticised various clauses in the bill as possibly discouraging freedom of speech and press in the country.
The House Committee on Information, National Orientation, Ethics and Values, which organised the hearing on the bill, however, insisted on going ahead with the exercise.
The committee had organised the hearing on five bills including the 'Bill for an Act to Amend the Nigerian Press Council Act, CAP N128, Laws of the Federation of Nigeria, 2004, to Remove Bottlenecks Affecting Its Performance and Make the Council in Tune with Current Realities in Regulating the Press and for Related Matters (HB 330).'
At the opening of the event, Chairman of the committee, Hon Olusegun Odebunmi, apologised to the media bodies, especially NPAN, which had protested, last Wednesday, over exclusion from the exercise.
He noted that an "open invitation" to the event was extended to stakeholders.
"So, I am sorry if there is anybody who thinks we did not invite them. It is not by intention; it was definitely a mistake. Notwithstanding, we have covered everybody through our advert," he said.
The Editor-in-Chief of Leadership Newspapers, Azubuike Ishiekwene, who represented the NPO, stated that contrary to the claim of an "open invitation" by the committee, the organisation did not receive any notification that would have enabled it to engage the lawmakers and Nigerians robustly on the bill.
Ishiekwene said, "There is a matter and I am sure that as stewards of the people and the law, you are aware that there is a pending matter between the NPO and some parties involved in this legislation.
"That is why a negotiated conversation seems to us to be a way to deal with it because there is a matter pending before the Supreme Court: between the NPAN and some parties involved in this bill that is being amended. And as stewards of the law, I am sure you are constrained just as I am to make any further conversations on this matter because it is a pending matter before the Supreme Court.
"The last time it came up in 2010 – it is a matter that has actually been pending since 1999 – 17 of the 39 clauses contained in the bill that you are considering were ruled unconstitutional by the court at that time. Of course, the Federal Government appealed the ruling. We won the appeal and the matter is currently before the Supreme Court.
"I will rest my case by appealing to the honourable members of this committee; I crave your indulgence to refer to a conversation that was had on a similar matter in 2018 when this matter came up before the Senate and the pendency of this matter before the court was canvassed. And the Senate – the 8th National Assembly – at that time agreed that the prudent thing to do was to step it down. I urge this House to also consider a similar step."
Odebunmi, however, argued that the House was doing its constitutional job "and I am very sure (that) no court will restrain us from doing the job."
He noted that while the lawmakers would not stop anybody from going ahead with the judicial process, the lawmakers have the mandate of Nigerians to amend laws.
"It is not about the matter in court, it is an Act of the National Assembly and we deemed it fit to amend it and we are doing that. It does not stop you from what you are doing but this is the position of the National Assembly," he stated.
Also, the International Press Centre, Media Rights Agenda, Centre for Media Law and Advocacy, and the Premium Times Centre for Investigative Journalism, in a joint memorandum titled, 'For a Truly Independent and Media Freedom Friendly Nigeria Press Council', called on the National Assembly to expunge all laws intended to criminalise free speech and press.
The memo was signed by the Executive Director, IPC, Lanre Arogundade; Executive Director, MRA, Edetaen Ojo; Executive Director, CMLA, Richard Akinnola; and Executive Director, PTCIJ, Dapo Olorunyomi.
Arogundade, who read from the memo, said, "First, we like to say that the international behaviour towards media regulation is peer regulation, constitutionally guaranteed freedom of the press, and the expunging from statute all laws that criminalises freedom of expression. This is the line the committee should tow like Ghana has done and like South Africa has done; and with regards to throwing off defamation statute from the books, the way Sierra Leone has done.
"A consideration is that the amendment seeks an unabashed focus to restrict freedom of expression while masking the toga of something else. It attempts to do what other laws have done like the Cybercrimes Acts which Sections 24 and 38, which in no fewer than ten instances have been used to clampdown on bloggers or journalists for expressing opinion antagonistic to politically or economically powerful elites.
"Bodies like the Amnesty International has documented 50 cases where the law had targeted, not cybercrime suspects, but bloggers and journalists for writing on what they 'know to be false, for the purpose of causing annoyance, inconvenience danger, obstruction, insult, injury, criminal intimidation, enmity, hatred, ill will or needless anxiety to another.'"
Others are that, "The ethical code that should be operationalised by the council is the Code of Ethics of Journalists in Nigeria as adopted by the Nigerian Press Organisation, comprising the Nigeria Union of Journalists, the Nigerian Guild of Editors and the Newspapers Proprietors Association of Nigeria in Ilorin in 1998, and as may be regularly updated. This has been the practice. A political and non-journalism office like that of the Minister of Information should not be given the power of approval over the code of conduct of journalists.
"The power to determine sanctions relating to hefty fines should be vested in the courts and not the council. The Court of Appeal has clearly established this legal principle in NOSDRA v Mobil Producing Nigeria Unlimited (2018) LPELR-44210 (CA) where it held that 'the imposition of fines by NOSDRA was contrary to its powers on the basis that penalties or fines are imposed as punishment for an offence or violation of the law and the power as well as competence to establish that an offence has been committed belongs to the courts and not a regulatory agency.'
"The provision relating to revocation of license for alleged publication of fake news should be removed from the Act. Decisions for appropriate sanctions in relation to such offences should be vested in the law courts."
Buhari Promises Support For Families Of Fallen Military, Security Personnel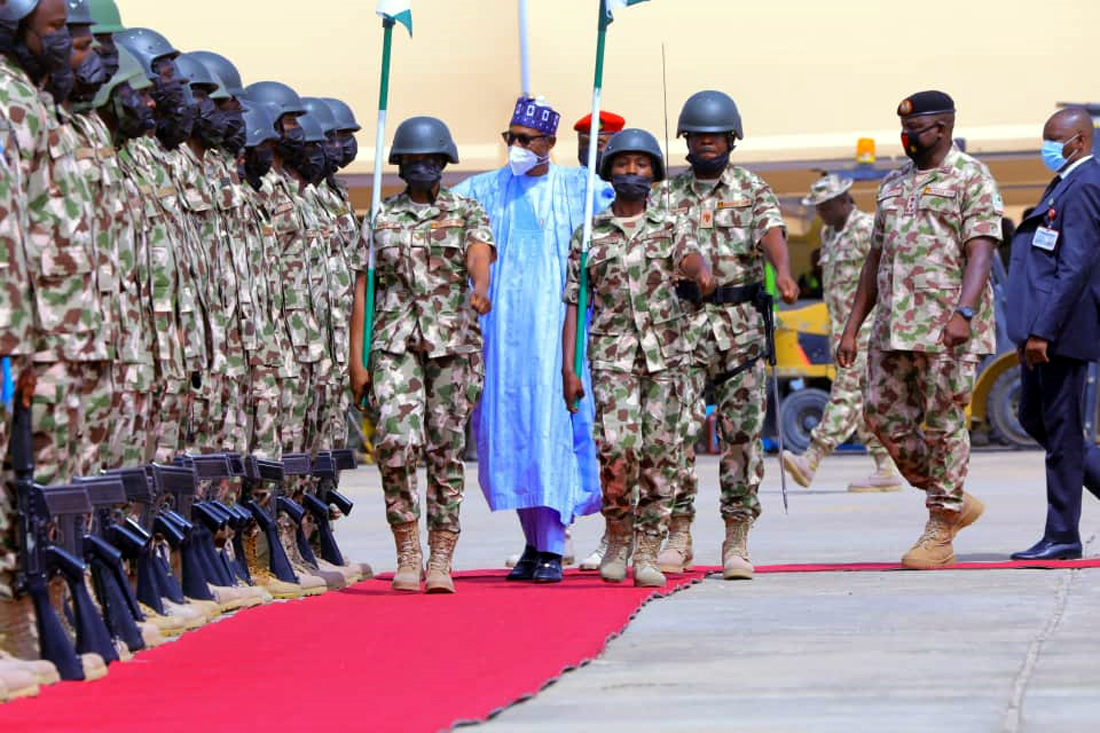 President Muhammadu Buhari has said his administration would ensure that resources are devoted to the care of the families and loved ones of the officers and men of the Nigerian Armed Forces, as well as operatives of other security agencies, who have died in the course of fighting insecurity in the country.
The President who spoke, yesterday, during a visit to personnel of the Armed Forces and security agencies in Operation Hadin Kai, at the Maimalari Cantonment, Maiduguri, Borno State, also expressed the gratitude of the nation to the security agencies.
The President, who is on an official visit to Borno State, however, charged the military and security agencies not to give breathing space to terrorists and criminals in various parts of the country, saying the war must be concluded with restoration of peace and reconstruction of all the affected areas.
"I am delighted to be with you this afternoon, to address you on this special occasion of my official visit to Borno State. I want to seize this opportunity to put it on record that our nation will forever be indebted to you, for your patriotic commitment to the defense of our fatherland against insurgency and criminality.
"I, therefore, commend you and remember all the personnel who have paid the supreme sacrifice in ensuring that Nigeria remains an indivisible and secure entity.
"As I send my heartfelt condolences to the families of our fallen heroes and pray for the souls of the departed, I want to assure you that my administration will spare no effort or resources to ensure that the widows and children of our fallen heroes who paid the supreme price in defense of our beloved country, are well cared for," he said.
According to a statement by his Senior Special Assistant on Media and Publicity, Mallam Garba Shehu, the President said wounded comrades will get the best medical attention towards their full recovery.
"While acknowledging your collective efforts at decimating and degrading the terrorists and reaffirming the inviolable sovereignty of our nation, I also wish to extol your steadfastness and untiring efforts in the face of the difficulties you experience in the Theatres of Operation.
"Your collective efforts have resulted in the relative peace being enjoyed in the region today. Under my watch, the Armed Forces of Nigeria have been provided a firm strategy and clear sense of direction to safeguard the sovereignty and territorial integrity of the country.
"We should not allow our adversaries the opportunity or breathing space to challenge or undermine our national interests and core values. The defense and security agencies should rest assured of the Federal Government's unalloyed commitment to winning the battle against terror and criminality," he added.
Buhari commended the military and security agencies for the synergy that translated into successes in restoring peace and order.
"I am particularly happy to note the increasing understanding and cooperation within the military, as well as the inter-agency cooperation in the fight against the terrorists and other criminal elements in the North-East.
"The outcome of this synergy is evidenced by the successes recorded in the ongoing Operation Tura Takaibango, which has so far degraded the insurgents' capabilities in the Timbuktu Triangle, Sambisa Forest and the Lake Chad Region.
"I am, therefore, pleased to acknowledge that the military and other security agencies including civilian stakeholders are adhering to the true spirit of Operation Hadin Kai, which implies "jointness, synergy and cooperation.
"By pooling together the collective resources and comparative advantages of the Armed Forces and other security agencies, we hope the enemy will now feel the ferocity of our firepower and the weight of our resolve," the President said.
Side-by-side with the efforts of the Armed Forces and security agencies, Buhari assured that his administration is developing a strategy for post-war reconstruction and peace building.
"Concerted efforts are being made to fast-track reconstruction and development programmes in the affected communities in the North-East.
"I am hopeful that this will lead to the speedy resettlement of displaced persons, as well as the restoration of bubbling community life as people return to their homes.
"Alongside investment in development and reconstruction, we will sustain our investment in the Armed Forces in a manner that balances the carrot and stick," he said.
The President said several interventions by the Federal Government had led to the procurement and delivery of large consignments of critical combat enablers, including high calibre weapons and ammunition, "Many have been injected into the theatre and soon other equipment that have just arrived in the country would also be deployed to the theatre of operations. Much more equipment will be procured for the Armed Forces to cater for both the short and long-term requirements.
"I would like, at this point, to also commend the hierarchy of our Armed Forces for their strategic foresight in ensuring that some of our critical military equipment are fabricated locally."
Buhari also noted that repairs and maintenance of some of the vital weapons were now being carried out in the country, thereby saving the nation a lot of foreign exchange and also creating jobs for our teeming population.
"As personnel of our Armed Forces and security agencies, you must understand that these items of equipment must be put to good use against the terrorists and other criminal elements. There is no room for complacency, and no need to be less than 100 per cent alert at all times.
"As your Commander-in-Chief, I want to assure you that my government will continue to work towards the provision of timely funding and procurement of equipment for the Armed Forces and other security agencies. This is intended to boost the prosecution of the ongoing war to a logical conclusion and also to serve our collective interests and well-being.
"In addition, your welfare is of utmost importance and concern to this government. I am glad that the gradual rotation of the troops in the field has commenced, as I directed. I am sure that this will minimize and possibly eliminate battle fatigue, as well as enhance troops' morale," he added.
The President thanked the military and security agencies for unalloyed loyalty and selfless sacrifices towards the defence of our country, adding, "Your courage and gallantry will continue to inspire others, as they echo into the future."
"While I commend your resilience, let me remind you that there is still a lot of work to be done, to completely restore peace to the North-East, stem the activities of armed bandits in the North-West and North-Central, as well as deal with other security challenges across the country.
"You must, therefore, remain steadfast and see this war to a conclusive end. In doing so, you must rely on inter-agency cooperation, and strengthen your cohesion with the troops of neighboring Republics of Cameroon, Chad and Niger in our collective fight against the terrorists, under the auspices of the Multinational Joint Task Force. This will consolidate our efforts and facilitate the speedy return of peace and stability to the region," the President said.
He urged the military and security agencies to continue to make Nigeria proud.
Buhari also interacted with some of the wounded soldiers, assuring them that the government was fully committed to their recovery and welfare.
In his remarks, the Commander of Theatre Operations Hadin Kai, Maj-Gen Felix Omoigui, assured troops of the President's confidence and commitment to their welfare, especially in bringing the war to a conclusive end.
The commander thanked the President for the visit to the troops, which he said will greatly boost the morale of all those fighting to keep the country in peace.
Governors of Borno and Yobe State, Babagana Zulum, and Mai Bunu, respectively; Chief of Defence Staff, Gen. Leo Irabor; Chief of Army Staff, Maj-Gen Farouk Yahaya; Chief of Naval Staff, Rear Admiral Awwal Gambo; Chief of Staff, Air Vice Marshal Isiaka Amao; and National Security Adviser, Maj-Gen Babagana Monguno (rtd), were also at the event.