Skill Mismatch Worsens Nigeria's Unemployment Situation  – LCCI

The Lagos Chamber of Commerce and Industry (LCCI) says skill mismatch contributes to persistent worsening of the Nigeria's unemployment situation.
 The LCCI President, Mrs Toki Mabogunje,  said this yesterday at a news conference organised in collaboration with a group, 'The Future Project',  on plans to train 1,000 young Nigerians under the Future Africa Internship Programme (FAIP).
Mabogunje, represented by Mrs Daramola Bamidele, Vice President, LCCI, said the training was part of efforts to improve the nation's employment indices.
"At the LCCI, we have realised that skill mismatch contributes to persistent worsening of the Nigeria's unemployment situation.
"It is therefore, not surprising that employers of labour lament about the skill deficiency of job seekers, especially fresh graduates.
"The discordance between school curriculum and industry needs affirms why many young people are unemployed,'' she said.
Mabogunje said the internship programme was aimed at enabling thousands of young Africans to achieve economic sustainability through internships.
She said that the initiative was to also address the discordance between school curriculum and industry, to engender more skilled and employable youths in the country.
The LCCI president said that the scheme was an industry-focused programme with the mandate to build empowered citizens across Africa through enterprise and citizenship.
She said the scheme had direct and indirect benefits for the Nigerian economy via the enhancement of human capabilities, likely moderation in social restiveness and improvement in employability of fresh graduates.
"This initiative anchors on the conviction that Africa's growth requires a generation of skillful and highly productive young people as the youth accounts for sizeable proportion of Africa's population," she said.
According to her, the LCCI sees the initiative as an avenue for fresh graduates to acquire relevant skills and gain practical experience in their chosen profession.
She said that 'The Future Awards Internship Programme' would equip young graduates and make them employable in the job market.
In his remarks,  Founding Partner, The Future Project, Mr Adebola Williams, said the internship would provide 1,000 Nigerians an opportunity to be closer to their dreams.
Williams said that the scheme was mandated to provide the bridge to enable employable youths gain quality, practical experience for a better future and societal outcome.
"The FAIP creates a multidiscipline avenue and opportunity for young people to have real and quality experience.
"There is nothing more powerful than the hopeful and empowered human being, as that person can do anything and Nigerians are unrepentantly hopeful.
"We are looking to train 1,000 youths between now and 2023, and with talent and hard work, great achievement is sure.
"We are also open to partnerships and applications by companies willing to adopt interns," he said.
Senate Chides Committee For Poor Oversight, Approves N257bn Customs Budget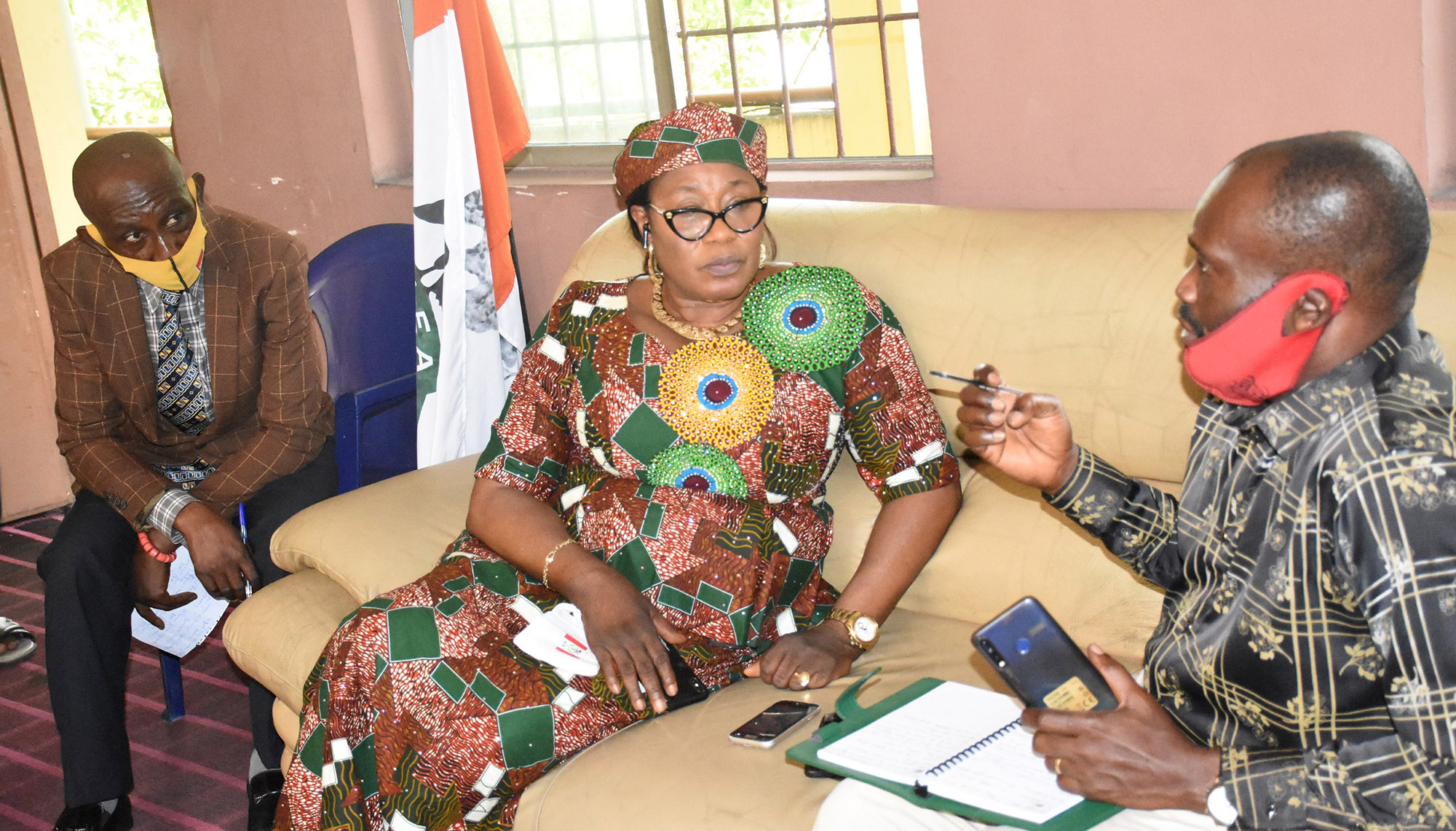 The Senate has accused its committee on Customs, Excise and Tariff of not carrying out a proper oversight on the Nigerian Customs Service.
The red chamber said the poor oversight accounted for the poor revenue generated by the NCS in the 2020 fiscal year.
The Senate gave the condemnation at plenary on Wednesday when it considered the report of its panel on Customs, Excise and Tariff on the 2021 budget presented by the chairman, Senator Francis Alimikhena.
Despite the sweeping condemnation of its panel, the Senate, nevertheless, approved the sum of N257.18bn as budget for the Nigeria Customs Service for the 2021 fiscal year.
Alimikhena had in his presentation said out of the amount budgeted for the NCS in the 2021 financial year, the sum of N99.72bn was earmarked for personnel cost.
He also said N19.53bn was voted for overhead and N137.93bn for capital cost.
The senator said the committee increased the NCS revenue target from N1.47bn to N1.68bn.
He said, "In the 2021 fiscal year, the NCS revenue target was pegged at N1.47tn comprising of N1.27tn for Federation Account and N197.99bn for Non-Federation Account respectively."
He said the NCS expected revenues were from the seven per cent cost of collection for 2021 projected at N111.57bn; two per cent VAT share of NCS – N7.5bn; 60 per cent share of CISS – N47.01bn; and Retained Earnings for Ongoing Projects, 2020 – N91.1bn.
The Senate President, Ahmad Lawan, expressed his disappointment at the committee's performance in terms of oversight.
Lawan said, "Chairman, I think you need to upscale your oversight on the Customs because these narratives that they will keep money, they will not do budget implementation is as a result of insufficient oversight.
"We need to be aware of all these things in good time.
"You need to report back to the Senate on what is happening and then advise them on what is appropriate and legal as far as the implementation of the budget is concerned.
"We are not supposed to be hearing these things now; so improve on your oversight".
Senators took turns to point out what they called bogus and illegal votes in the proposed budget for the NCS.
Senator Sam Egwu objected to the N2bn welfare packages for retiring NCS officers in addition to their normal and legal retirement benefits.
Senator Bala Ibn Na'Allah expressed shock that the sum of N200m could be voted for a nonfunctional aircraft belonging to the NCS.
He said it was even more strange that another N100m was voted for fuelling the same aircraft.
He also queried the N180m that had been voted for fumigation. "What are you fumigating?" he queried.
When given the opportunity to respond to the issues raised, Alimikhena explained that the N2bn was not restricted to officers but all the ranks of the NCS.
Port Partners Shippers' Council On Training, Consultancy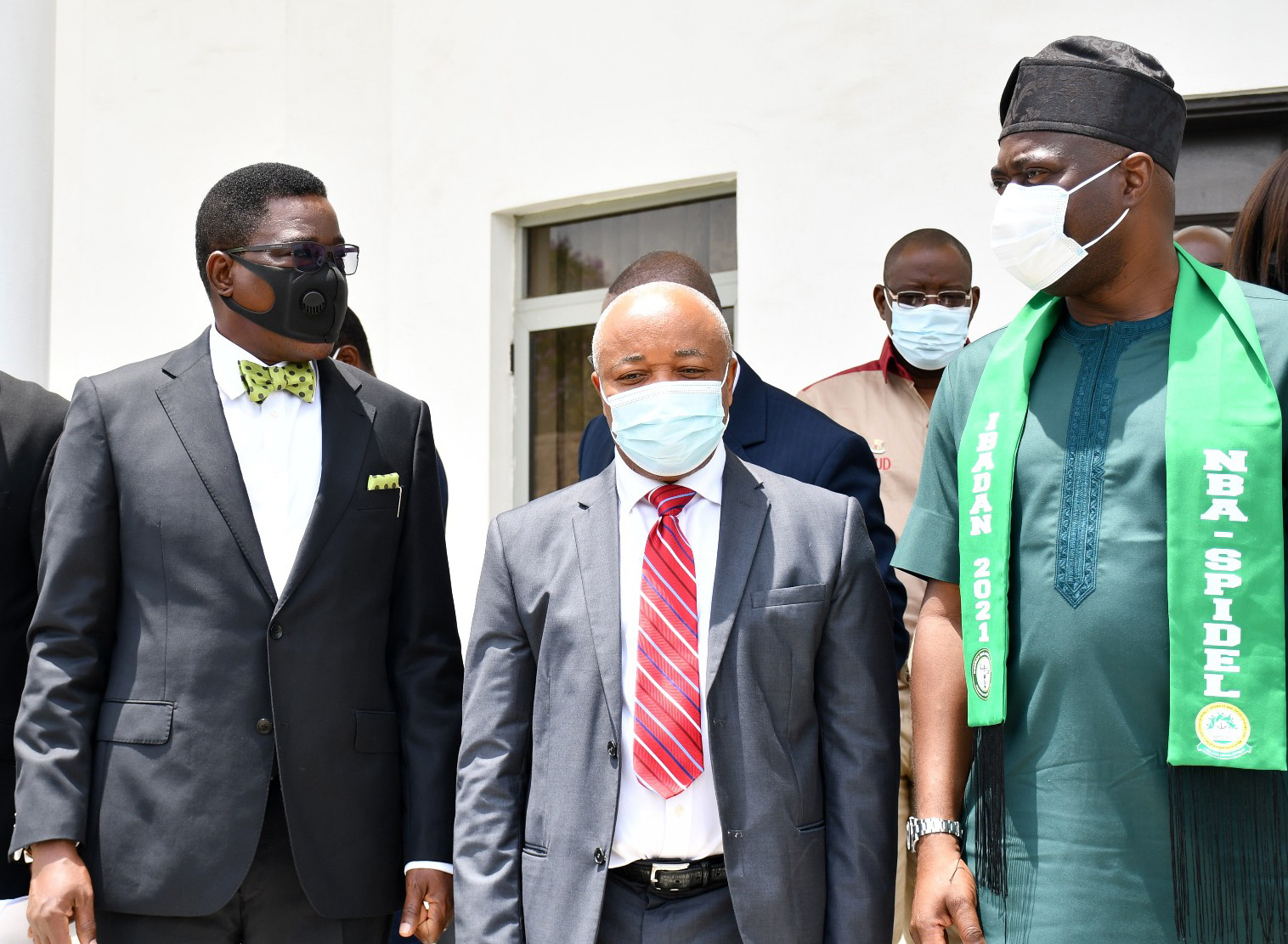 The management of the Port of Antwerp yesterday offered training and consultancy opportunity on port efficiency to the Nigerian Shippers' Council (NSC).
Manager, Port Projects, Port of Antwerp International, Mr Philippe Droes-beke, made this offer during a courtesy visit to the council in Lagos, noting that the opportunity would ensure Nigerian ports were modernised.
The Port of Antwerp is the port of the City of Antwerp, located in Flanders (Belgium), mainly in the province of Antwerp but also partially in the province of East Flanders.
It is a seaport in the heart of Europe accessible to capesize ships, reputed as Europe's second largest seaport after Rotterdam.
Droesbeke said the port's management was offering its experience and partnership to Nigerian institutions, organisations and companies in the maritime sector.
"We have a long lasting history in the Port of Antwerp and we are here to offer our experience and partnership with Nigerian institutions, organisations and companies in the maritime sector.
"We have a very good reference for cold chain, especially with perishables that will be offered for export," he said.
He noted that multi-modality was an approach Nigeria should adopt as solution to congestion at Nigerian ports, urging the country to shift from the road to other modalities such as barges.
Droesbeke said The Port of Antwerp had the capacity of 140 million tonnes of cargo in a year due to its multimodal approach.
He explained that trains had 50 per cent, barges 40 per cent and trucks 10 per cent.
He urged the country to invest in its port, adding that with the steady growth in cargo flow, there was need to acquire the right equipment to achieve efficiency.
Responding, Executive Secretary, (NSC), Mr Hassan Bello, pointed out that the council was always interested in interconnectivity and having the country's dry ports meet international expectations.
"We need to know how the dry port will look like in Nigeria economy, especially for our exports, as we want to make them export centres and the infrastructure that is necessary to make them full port.
"If they are port of destination or origin, they have to be well equipped with rail. We have one operating in Kaduna but the rail capacity is not anything to be proud of.
"There are others things that must be incorporated like consolidation centres, stripping of containers, warehousing, companies that processes and add value to agricultural products and also packaging companies.
"These and so many other things are areas in which we may have interest and we will study the course and discuss on the concept that needs to be adopted," Bello said.
He added that Nigeria wanted a modern port, and so needed to start right from the beginning to have the indices that would ensure the country would not face the same challenges with previous ports.
Also speaking during the courtesy visit, the Executive Secretary, Nigerian-Belgian Chamber of Commerce in Lagos, Paulette Van Trier, expressed delight at the meeting, saying that the chamber had been working assiduously to improve trade between both countries.
"We are trying to ensure produce to the ports is timely so that the goods can get to the international market and spread all around the world."
"We hope that we can work together, have a positive partnership, and improve exports from Nigeria, thanks to Shippers' Council.
"As a chamber, we are not asking for money. We just want farmers and other exporters to know how the process is done globally.
"We are providing Nigerians with examples via teachings and trainings to make people aware of global best standards and practices," Van Trier said.
CBN To Sanction Banks, BDCs Rejecting Lower Dollar Bills
Deposit Money Banks (DMBs) and authorised Bureau De Change (BDC) operators who reject old and lower denomination of the United States dollar bills will be sanctioned, the Central Bank of Nigeria (CBN) said yesterday.
A circular signed by the CBN's Director, Currency Operations Department, Ahmed Umar, directed DMBs, BDCs and the  public to accept old series and lower denominations of US dollars that are legal tender.
"The Central Bank of Nigeria (CBN) has in recent times been inundated with complaints from members of the public on the rejection of old/lower denominations of US dollars bills by DMBs and other authorised forex dealers," he said in a statement.
The statement said further that, "All OMBs/authorised forex dealers should henceforth accept both old series and lower denominations of United States Dollars (USD) that are legal tender for deposit from their customers.
"The CBN will not hesitate to sanction any DMB or other authorised forex dealers who refuse to accept old series/lower denominations of US Dollar from their customers."
The CBN also cautioned forex dealers against defacing/stamping US dollar banknotes, saying such notes always fail authentication tests during processing/sorting.