Oil Falls To $62 As Covid-19 Dims Demand Outlook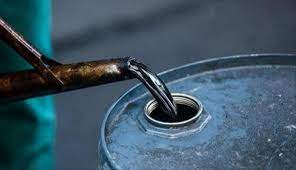 The international oil benchmark, Brent crude, fell the most in nearly two weeks on Monday as growing delays in Europe's reopening and looming Iranian supply dampened hopes for a swift decline in global inventories.
Brent, against which Nigeria's oil is priced, dropped by $2.65 to $62.21 per barrel as of 9:06pm Nigerian time on Monday, while the United States West Texas Intermediate fell by $2.75 to $58.70 per barrel.
The United Kingdom may delay global travel beyond May 17 if COVID-19 infections continue to surge around the world, while Italy also extended some restrictions for travelers, adding further pressure to a recovery in oil consumption, according to Bloomberg.
Meanwhile, Iran, the United States and the remaining members in the 2015 nuclear deal were set to gather in Vienna on Tuesday (yesterday) to discuss potentially resurrecting the agreement, presenting a possible path toward removing sanctions on the Middle Eastern country's oil exports. Yet, Iran indicated talks won't succeed without the US fully removing sanctions.
"OPEC+ deciding to phase in production increases over time, when combined with news that potentially there could be more Iranian output, could very well mean that the market perceives there will be an imbalance more than previously," Bart Melek, head of commodity strategy at TD Securities, was quoted by Bloomberg as saying.
'Demand from Europe being significantly slower may derail' the near-term outlook for consumption, he added.
More Iranian supply coming back to the market and renewed lockdowns complicate the picture for the Organisation of the Petroleum Exporting Countries and its allies, which agreed last week to raise production by more than two million barrels per day over the next several months.
Iran's exports of crude, condensate and oil products could easily reach as much as two million bpd in the coming months amid a relatively muted US response to higher shipments, according to consultant FGE.
FG To Drive Agric Mechanisation With 60,000 Tractors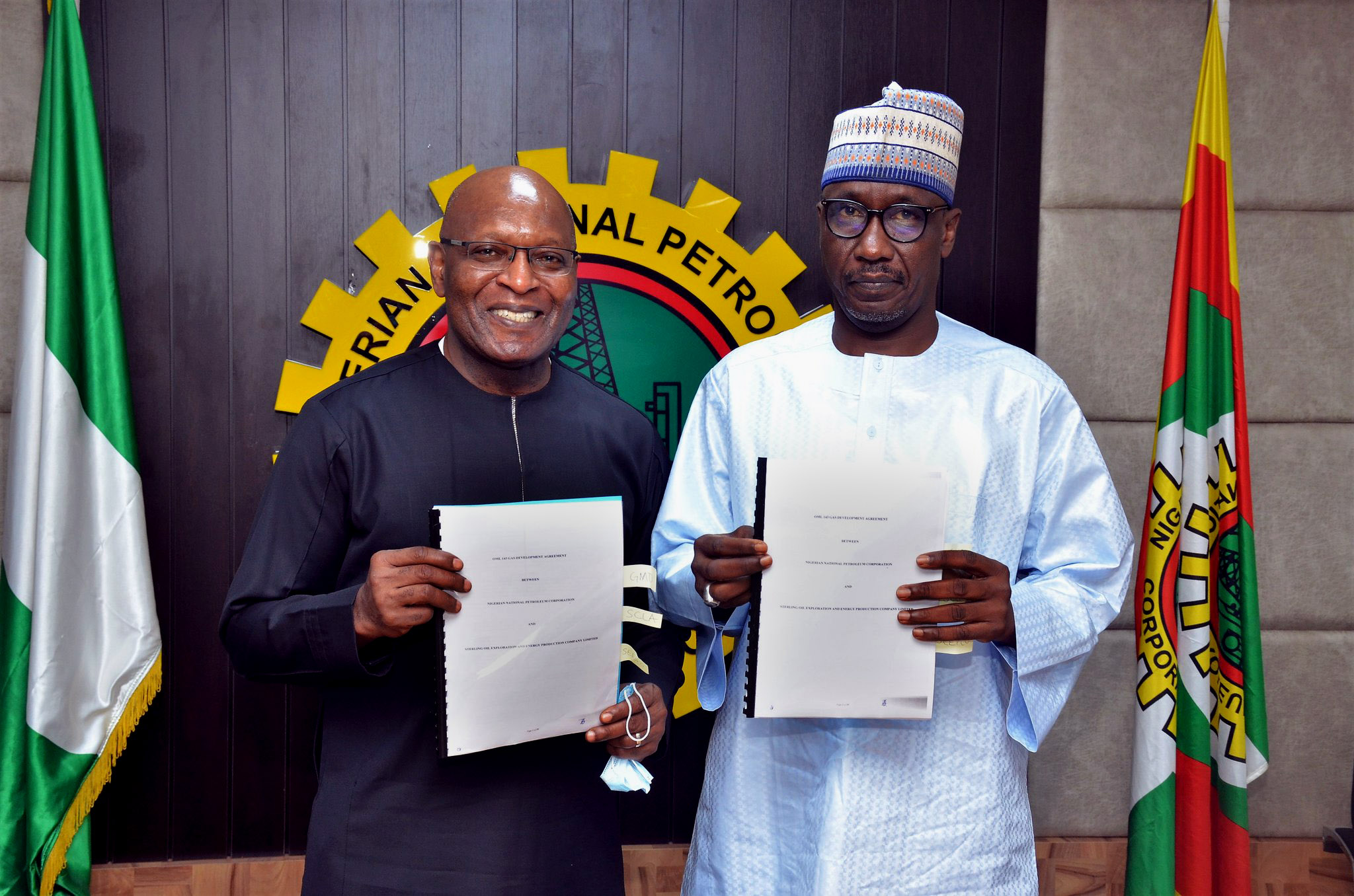 The Minister of Agriculture and Rural Development, Sabo Nanono, has said that the target of the Federal Government is to drive Nigeria's agricultural mechanisation programme with about 60,000 tractors.
Nanono said the programme would ensure a paradigm shift from subsistence practice to commercial agro-industrial farming for food production, procurement of agricultural processing plants, fertiliser production, among others.
He disclosed this on Wednesday while hosting participants of the Senior Executive Course No 43(2021) of the National Institute for Policy and Strategic Studies, Kuru, Plateau State.
In a statement issued in Abuja by his ministry's Chief Information Officer, Ezeaja Ikemefuna, the minister explained that mechanisation would enhance local technologies evolution with over 600 private sector driven service centres, tractors, farming implements, storage and IT facilities.
"This would address the challenge of feeding the nation's growing population and achieving food sustainability, create jobs for teeming Nigerian youths and boost the economy," Nano-no said.
He informed his guests of the ministry's plan to increase agricultural extension workers to 75,000 in various value chains for efficient food production and self-sufficiency.
In her remarks, the leader of the delegation and Director of Studies, NIPSS, Olufu-milayo Para-Mallam, said the theme for the SEC 43, 2021, as approved by President Muhammadu Buhari was 'Getting things done: Strategies for policy and programme implementation.'
She said the ministry was critical to sustainable development and diversification of the Nigerian economy.
Senate Chides Committee For Poor Oversight, Approves N257bn Customs Budget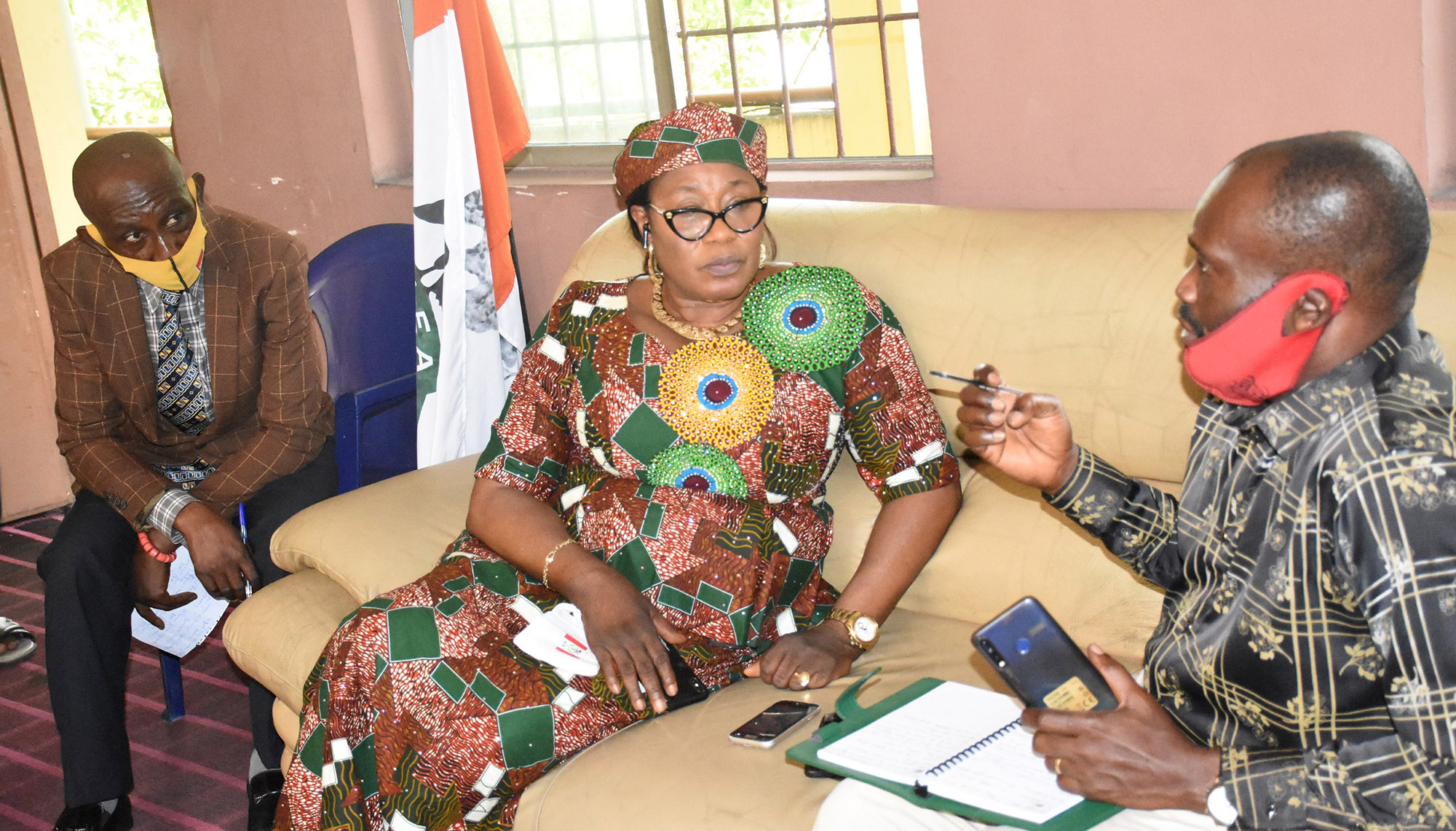 The Senate has accused its committee on Customs, Excise and Tariff of not carrying out a proper oversight on the Nigerian Customs Service.
The red chamber said the poor oversight accounted for the poor revenue generated by the NCS in the 2020 fiscal year.
The Senate gave the condemnation at plenary on Wednesday when it considered the report of its panel on Customs, Excise and Tariff on the 2021 budget presented by the chairman, Senator Francis Alimikhena.
Despite the sweeping condemnation of its panel, the Senate, nevertheless, approved the sum of N257.18bn as budget for the Nigeria Customs Service for the 2021 fiscal year.
Alimikhena had in his presentation said out of the amount budgeted for the NCS in the 2021 financial year, the sum of N99.72bn was earmarked for personnel cost.
He also said N19.53bn was voted for overhead and N137.93bn for capital cost.
The senator said the committee increased the NCS revenue target from N1.47bn to N1.68bn.
He said, "In the 2021 fiscal year, the NCS revenue target was pegged at N1.47tn comprising of N1.27tn for Federation Account and N197.99bn for Non-Federation Account respectively."
He said the NCS expected revenues were from the seven per cent cost of collection for 2021 projected at N111.57bn; two per cent VAT share of NCS – N7.5bn; 60 per cent share of CISS – N47.01bn; and Retained Earnings for Ongoing Projects, 2020 – N91.1bn.
The Senate President, Ahmad Lawan, expressed his disappointment at the committee's performance in terms of oversight.
Lawan said, "Chairman, I think you need to upscale your oversight on the Customs because these narratives that they will keep money, they will not do budget implementation is as a result of insufficient oversight.
"We need to be aware of all these things in good time.
"You need to report back to the Senate on what is happening and then advise them on what is appropriate and legal as far as the implementation of the budget is concerned.
"We are not supposed to be hearing these things now; so improve on your oversight".
Senators took turns to point out what they called bogus and illegal votes in the proposed budget for the NCS.
Senator Sam Egwu objected to the N2bn welfare packages for retiring NCS officers in addition to their normal and legal retirement benefits.
Senator Bala Ibn Na'Allah expressed shock that the sum of N200m could be voted for a nonfunctional aircraft belonging to the NCS.
He said it was even more strange that another N100m was voted for fuelling the same aircraft.
He also queried the N180m that had been voted for fumigation. "What are you fumigating?" he queried.
When given the opportunity to respond to the issues raised, Alimikhena explained that the N2bn was not restricted to officers but all the ranks of the NCS.
Port Partners Shippers' Council On Training, Consultancy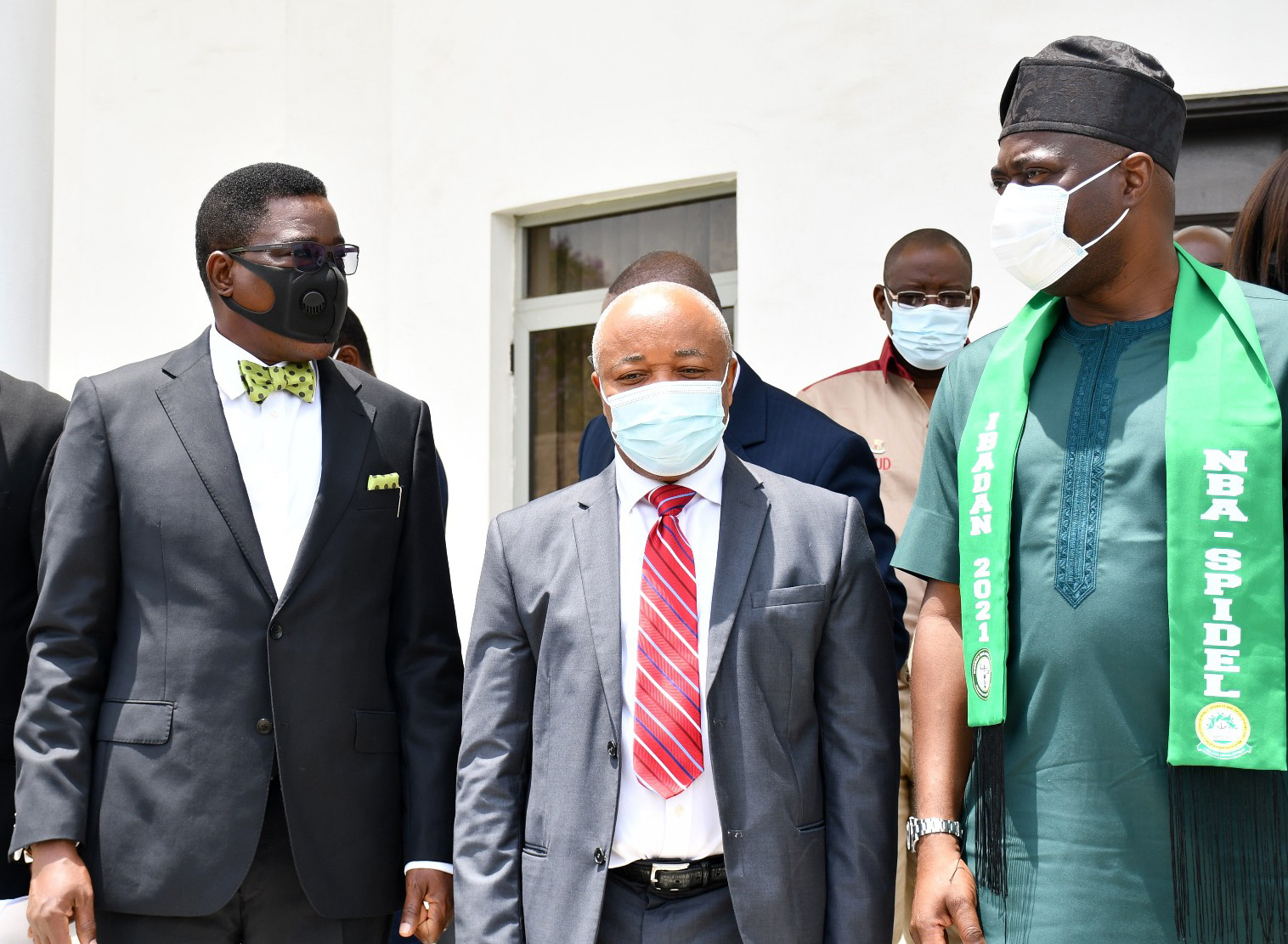 The management of the Port of Antwerp yesterday offered training and consultancy opportunity on port efficiency to the Nigerian Shippers' Council (NSC).
Manager, Port Projects, Port of Antwerp International, Mr Philippe Droes-beke, made this offer during a courtesy visit to the council in Lagos, noting that the opportunity would ensure Nigerian ports were modernised.
The Port of Antwerp is the port of the City of Antwerp, located in Flanders (Belgium), mainly in the province of Antwerp but also partially in the province of East Flanders.
It is a seaport in the heart of Europe accessible to capesize ships, reputed as Europe's second largest seaport after Rotterdam.
Droesbeke said the port's management was offering its experience and partnership to Nigerian institutions, organisations and companies in the maritime sector.
"We have a long lasting history in the Port of Antwerp and we are here to offer our experience and partnership with Nigerian institutions, organisations and companies in the maritime sector.
"We have a very good reference for cold chain, especially with perishables that will be offered for export," he said.
He noted that multi-modality was an approach Nigeria should adopt as solution to congestion at Nigerian ports, urging the country to shift from the road to other modalities such as barges.
Droesbeke said The Port of Antwerp had the capacity of 140 million tonnes of cargo in a year due to its multimodal approach.
He explained that trains had 50 per cent, barges 40 per cent and trucks 10 per cent.
He urged the country to invest in its port, adding that with the steady growth in cargo flow, there was need to acquire the right equipment to achieve efficiency.
Responding, Executive Secretary, (NSC), Mr Hassan Bello, pointed out that the council was always interested in interconnectivity and having the country's dry ports meet international expectations.
"We need to know how the dry port will look like in Nigeria economy, especially for our exports, as we want to make them export centres and the infrastructure that is necessary to make them full port.
"If they are port of destination or origin, they have to be well equipped with rail. We have one operating in Kaduna but the rail capacity is not anything to be proud of.
"There are others things that must be incorporated like consolidation centres, stripping of containers, warehousing, companies that processes and add value to agricultural products and also packaging companies.
"These and so many other things are areas in which we may have interest and we will study the course and discuss on the concept that needs to be adopted," Bello said.
He added that Nigeria wanted a modern port, and so needed to start right from the beginning to have the indices that would ensure the country would not face the same challenges with previous ports.
Also speaking during the courtesy visit, the Executive Secretary, Nigerian-Belgian Chamber of Commerce in Lagos, Paulette Van Trier, expressed delight at the meeting, saying that the chamber had been working assiduously to improve trade between both countries.
"We are trying to ensure produce to the ports is timely so that the goods can get to the international market and spread all around the world."
"We hope that we can work together, have a positive partnership, and improve exports from Nigeria, thanks to Shippers' Council.
"As a chamber, we are not asking for money. We just want farmers and other exporters to know how the process is done globally.
"We are providing Nigerians with examples via teachings and trainings to make people aware of global best standards and practices," Van Trier said.