A Sustainable Environment
The quest for a sustainable environment has become an unending global agenda in the last three decades. The trend became more worrisome because of Global warming, flooding, environmental pollution and other natural disasters. It has been the concern of the UN and other multilateral organisations.
This year's Consumer Rights Day with a thematic preoccupation on the menace of plastic non-bio degrading materials reminded nations of their responsibility to the environment.
Man has impacted negatively on the environment.
Humanity has gone against the Biblical Injunction which says "Go ye and conquer the earth". Man rather prefers to destroy the earth with rabid impunity.
The theme of the day celebrated last week on the 12th of March craves to create the necessary awareness for the preservation and enhancement of the environmental safety.
The disposal of plastics in particular such as plastic bottles, sachets for different packaging of consumables has exposed the environment to flooding, pollution of water ways and poisoning of aquatic lives.
Blocking of drains has not only posed health hazards and sanitation eye sores, it has been the reason behind flooding in many cities including Port Harcourt and rural communities. Plastics create the worst environmental nuisance in our clime.
In developed countries recycling as a means of waste management is the trend.
A proper waste segregation plan must be put in place as part of waste management in Rivers State and a precondition for waste recycling.
Experts observe that the level of pollution going on in Port Harcourt is as a result of indiscriminate burning of all kinds of wastes mixed together.
Every waste requires special waste disposal method because of their poisonous nature to the atmosphere and the environment at large.
When they are segregated, the most hazardous ones can be incinerated in line with the global best practices, while the ones that need to be recycled will go to the plants.
The term sustainable simply refers to preserving the environment for the future. Thus every developmental agenda, consumption agenda, must take into consideration the fate of the environment in the future.
Keeping the environment in a sustainable manner is the debt we owe the next generation. This entails the preservation of the ecosystem and the biodiversity. The destruction of the forest, Mineral exploration activities and air pollution has exposed the Niger Delta region to grave hazards.
There is the need to place great premium on the enforcement of relevant statutory regulations. This will check unwholesome human activities and create environmental consciousness and environment friendly attitudes.
Such activities as littering, indiscriminate burning of refuse and discharge of effluence need to be checked.
There are extant environmental laws to regulate these short comings. According to legal minds the water Works Act of 1915 is still very relevant to the Niger Delta. It is the only law in Nigeria put in place to specifically keep portable water from being polluted.
Experts opine that all enactments on water pollution derive from it. This law prohibits pollution of water by noxious matter. The mineral Act of 1917 with the relevant amendments bestows upon the president the power to make regulations to prevent the pollution of any natural water supply or water course.
The Public Health Act of 1917 is also a legal enactment that is environment friendly. It prohibits the fouling of the atmosphere including water. The preservation of the sea environment has attracted serious statutory regulations.
The discharge of oil or any mixture, thereof into the waters of Nigeria is an offence punishable by law in Nigeria in line with International Convention for the prevention of pollution of the sea by oil, 1954 domesticated in Nigeria through the 1968 Act.
Other laws include the Fisheries Act No. 30 1971, FEPA Decree no. 38 of 1992 on Environmental Impact Assessment (EIA). The law makes it mandatory for those who propose industrial projects in Nigeria to make available their E.I.A. reports to the relevant authorities.
Laws regulating environmental sanitation exist in Rivers State. There is for example, an amended version of Edict No 6 of 1984 to ensure a clean environment for the city of Port Harcourt and its environs.
It becomes clear that the problem with environmental degradation is not the absence of laws but lack of enforcement and diligent prosecution of offenders. Some of the laws may have the need for reviews. So there is need for the right machinery to be put in place to make such laws relevant to the needs of the 21st century on environmental sustainability.
The environment knows no boundaries. Law enforcement on the environment should find the solution to soot and other air pollution related phenomenon.
Air is the freest gift of nature and should be life sustaining. Polluted air is dangerous to human health, experts have warned.
Indiscriminate burning of refuse dumps, Kpofire activities, gas flaring and carbon gas emissions are responsible for the unhealthy air we breathe in Rivers State.
Experts have also warned that life expectancy will be serious affected by these phenomena.
By: Bon Woke
Hypocrisy In Intelligence Service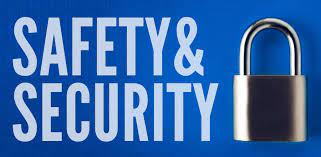 Intelligence service generally is characterised by secrecy, anonymity and discreet operations, for the sake of the safety and security of those involved in such duty. In the present era of sophisticated electronic and information technology, that field of activity has become an awesome profession, where dabblers and charlatans do more harm than good. Both in the public and private domains of operation, intelligence professionals are supposed to be people of high integrity, committed to truth as motivating principle. They are purveyors of truth.
Be it for research purposes or political service delivery, intelligence work is not meant to be an instrument for dark and unethical projects. Since it demands a high level of intellectual sagacity, those engaged in intelligence service are easily sucked into the vortex of the realm of illusion and errors, serving dark purposes. The deeper anyone explores the realm of errors via intellectual channel, the deeper one gets into dangerous waters. To come back to normalcy thereafter, has its price and demands deliverance.
For those who would have the inclination and resources to dig into relevant details and statistics, there are shocking records about the number of people in need of psychiatric help. They are largely people who had applied their intellectual acumen in activities that pander to base and unethical human propensities. Unfortunately, many of such persons are ranked as shining stars in public services, pandering to vanity and pride.
It is unethical for any public servant holding a high position to tell the world, even in a joke, that a federal government has no duty to protect citizens from "bandits". It is even more unethical and also suspicious for ruthless, armed criminals to be given the label of bandits, rather than call them by the true name of what they are. Among various groups of people engaged in intelligence work are those who gather and disseminate information for public consumption. Is it ethical for a high public official to distort truth for political purposes?
Hypocrisy is defined as "a way of behaving in which you pretend to have better moral principles than you actually do". Since Intelligence service goes beyond spying or gathering vital information with intent to undermine the well-being of persons or nations, according as one is paid, information officers are included. Similarly, researchers, private investigators, security operatives, journalists and other professionals in the vast field of communications and information technology, also come in the category of intelligence service. The difference lies in job description, field of specialisation, employer, etc.
Obviously, level of training, equipment at the disposal of the personnel, schedule of duty as well as the beat of service, would differ widely among intelligence practitioners. Those serving state agencies may have additional specific training and orientation according to prescribed needs. But what we find quite common is the possibility of politicisation of intelligence operations, including a tendency of deliberate disinformation, mis-information and outride policy of mendocracy.
Mendocracy, like cryptocracy, is a deliberate strategy of installing a propaganda machine in the polity with intent to teleguide the information sold out to the public. During a war situation such strategy is usually widespread, with Nazi Germany serving as a ready example. Expectedly, every system of mendocracy soon runs aground, as the masses soon become aware of the deliberate bamboozlement. To restore confidences of the masses can become quite difficult.
In a democratic governance, liberal communications ideology rules, characterized by adherence to professionalism, rule of law and respect for truth and facts, open for verification. Partisan ideology can also be foisted into a democratic system by political, religious and other authoritarian groups. We see in Nigeria, currently, attempts by some clever extremist groups to float and inject partisan ideology into a secular polity. One of such is the issue of Sharia law, propagated and foisted under various mechanisms.
Part of the hypocrisy in intelligence service delivery includes the privatisation of the intelligence and security organs of state, under partisan ideology. This cannot inspire mass support and confidence under a democratic and secular polity. Way back in 2000, Dare Babarinsa told Nigerians that "The Fulani ruling class, rootless and without any cohesive political ideology or nationalist cultural interest, has clung to Islam as a political weapon". The issue at stake is not religion but power and the future of the Nigerian state. Game of subterfuge or bluster would not help!
What has been going on in Nigerian politics includes the pursuit of sectional agenda through some clever means. Those who have recognised this devious strategy should speak up before the situation gets worse. For a section of the country to mix religion with politics in a secular state demands that this issue be resolved boldly and honestly. What is Boko Haram if not a religious ideology seeking to reject Western education and culture, with Sharia world view providing a better alternative!
It is hypocrisy to pursue such agenda using the services of state security and intelligence agencies. To politicise the services of such agencies is to deprive them of their professional code of practice which includes non-partisanship. When salt loses its value or "saltness" it becomes fit to be trampled underfoot. Same goes for a "Presidency" which devalues its status and exultation. The bond of unity among security operatives gets undermined.
What is happening currently globally provides opportunities for individuals and nations to recognise how they stand inwardly in terms of deficiencies and hypocrisies prevailing everywhere. Vanity provides the snare that leads to a fall. The craft of intelligence operations can lose its awe and glory when it serves as a sectional weapon rather than the purveyor of truth. The value of information lies in its factual accuracy after objective and balanced analysis before dishing it out as an instrument of human upbuilding. Similarly, the value of intelligence service delivery lies in its reliability and accuracy, not as a partisan tool.
By: Bright Amirize
Dr Amirize is a retired lecturer from the Rivers State University, Port Harcourt.
Flooding And Environmental Sustainability
Last week, on the 27th of May, 2021, the people of Rivers State celebrated the 54th anniversary of the creation of Rivers State. The state has achieved so much in terms of infrastructure and human capital development. It has achieved good governance and not so much good governance in some dispensations. The present dispensation has given the people more hope to celebrate the dividends of statehood.
However, the common failure of many societies across the globe is the failure to conquer their environment as God commanded. What we see is the ravaging of the environment which has made it more vulnerable to environmental disasters, which include flooding and desertification. Rivers State has 60 percent of its 10,500 square miles and beyond covered by water, and large areas of mangrove and rainforest. Its flora and fauna are of enormous natural resources. The struggle to sustain this God-given environment has been a great task.
The Niger Delta environment has endemic challenges which require scientific and deliberate consciousness of the inhabitants to mitigate. It also requires immediate solutions as the people in the region who are ravaged by flooding cannot wait for medium and long term plans to mature. There is the need to start from what can be dealt with immediately to provide shelter to the people, what can give the people safe home, on dry lands in the face of drowning floods. Enough consciousness has been created to the world at large by the United Nations.
On the 5th day of December, 1972, the United Nations General Assembly through Resolution 2997 in Stockholm, Sweden created the World Environment Day celebration to sensitise all member-nations on the need to ensure environmental safety and sustainability. The environment is the only human habitation known to man. This will remain the case until the superpowers find another solar system habitable.
(more…)
Trust Deficit And Governance
Trust deficit has come to be a common refrain in the polity used to explain lack of trust in government pronouncements and programmes. Its foundation is rooted in political party soap box promises and manifestoes that are never kept. Sir Walter Scott (1808) wrote "Oh, what a tangled web we leave, when first we practice to deceive".
Reflecting on this truism, it is clear that those who prevaricate in their speech or actions cannot be trusted. Their social capital budget will be fraught with deficit.
They are persons or institutions whose words or actions are of double standards.
They who betray the common trust, thrust upon them by Nigerians are many and varied.
If trust in Nigeria were a national budget, it's deficit profile would be more than 90 per cent.
We often hear social commentators in Nigeria say, "you can't trust anybody in power". This may be in the context of Frayed political relationships among and between those in power and the people they govern. It is about mutual distrust.
It is important to state that trust is a two way traffic; those who govern must be trusted and the governed must trust the system for it to work and generate positive impact.
Stephen Covey placed trust as an important ingredient in any relationship, be it political, social or economic, when he said "Trust is the glue of life. It's the most essential ingredient in effective communication. It is the fundamental principle that holds all relationships.
Sadly, the political ecosystem in Nigeria has eroded these values. Can Nigerians as a people continue to dwell on the pessimism expressed by William Shakespear when he said "Don't trust the person who has broken faith once"?
Will this perception not create a web of complex social relations and a complexity of failures and retrogression in the polity, if strictly adhered to? What can a people do without trust?
Frank Grane a social Psychologist gave an ambivalent view when he said "you may be deceived if you trust too much, but you will live in torment unless you trust enough". Trust deficit simply refers to a degree of lack of trust.
The term deficit in this context implies that there is trust but not enough trust because of broken promises in the system. People now choose who and what to trust.
In political relations which talks about social contract, huge promises are made to the people. The people on their part often bask in the euphoria of expectations, which are broken. So they make choices or effect a change of leadership based on those expectations.
Lady Gaga on trust, said "Trust is a mirror, you can fix it, if its broken, but you can still see the crack in that …reflection". This explicates the danger in trust deficit in a polity where a people are afraid to trust in their government and functionaries.When trust deficit becomes systemic, it becomes a dangerous phenomenon in governance.
How can a people trust the harvest unless they see it sown.
There is trust deficit in police relations with the people of Nigeria.
Bail is free means bail is not free. Police is your friend means police is your enemy. Election will be free and fair means it will be rigged.
Boko Haram has become inevitable and the military cannot contend with it. When the spokesman of the Federal Government of Nigeria says "I do not lie", many evidence will point to the contrary; he lies most of the time. The promise of Federal Government to mend the East West road has beccome an unending wait and only when MEND strikes that a portion will be white washed with alsphat. The Military Prevarication on the Lekki Toll Gate debacle is a source of distrust. How can a civilized group claim that no one died in that protest?
Poor ethnic relations in Nigeria is another source of distrust. An Ijaw man does not believe that an Hausa Fulani man at the helm of affairs can protect his interest.
In a similar view an Igbo man can hardly accept that a Yoruba politician is out to protect his political interest.
Among the minorities the story is the same, mutual distrust prevails. Political distrust among the ethnic groups in Nigeria is rooted in the nature of the colonial administration where the country stood on a tripod of centrifugal polity.
There were three regions in Nigeria. The East was dominated by the Igbo, West Yoruba and North Hausa Fulani. Unfortunately every region/ethnic group was inclined to fight for their interest rather than national interest. The interest of the minorities are also not taken into consideration.
Bad governance and military coups have further created distrust in the system where the struggle to govern by different geographical regions took over the merits of democratic values.
Class distrust has heightened as a result of growing poverty in Nigeria.
This has even take a demographic dimension. The youths do not believe that the class of persons they refer to as ancestors because of their age can governor this country well any longer.
This mutual distrust can also be seen in the stereotyping of youths as a bunch of irresponsibles. The fallacies above are unfortunate, because age has nothing to do with leadership. This type of distrust is retrogressive.
The growing spate of infrastructural deficit is a function of distrust and a result of rivalry among groups and the political class. A leader emerges and concentrates in the development of his clime rather than spreading the joy. He does so with the conviction that if he does not do it the next leader will abandon his people.
When trust and sincerity of purpose exist, true spirit of governance will unfold to allow development take a foothold in Nigeria. Many believe that restructuring will mitigate mutual distrust in Nigeria.
By: Bon Woke