FC Nilayo Holds Rovers To Draw In Calabar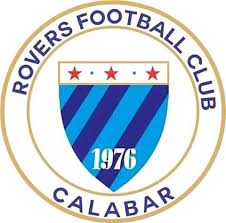 FC Nilayo of Abeokuta at the weekend held Rovers FC of Calabar to a goalless draw in the week four of the Nigerian National League (NNL) match played at the UJ Esuene Stadium.
Both teams missed a couple of chances that could have been converted with the 23rd minute miss by FC Nilayo being the most glaring, forcing an impressive double save by the Rovers goalkeeper, Isa Ismaila.
FC Nilayo continued to trouble the defence line of the home team and scored in the 27th minute but it was ruled out for an infringement.
Head Coach of Nilayo FC, Mr Sunday Olusoji, told Tidesports after the match in Calabar that both teams gave a good account of themselves.
"I am impressed with the performance of my boys as they played to instructions today. I know there is still room for improvement.
"The officiating was not bad. My only query is on our goal that was disallowed. I still don't understand why that goal was disallowed," he said.
In his remarks, Technical Adviser of Rovers FC, Coach Samson Unuanel, said that although his boys did their best, they would go back and carry out some readjustments.
"We went away last week and picked a point and a team came here today and picked a point, it is painful because a victory would have lifted us on the table.
"Not withstanding, the league is still very young, we are still in week four, we will continue to work hard.
"However, I need to also use this opportunity to comment on the excessive delay tactics employed by opponents which did not allow the flow of the game.
"This aspect must be corrected in the game because it is unnecessary time wasting," Unanel said.
Tidesports source gathered that Rovers FC will play away to Nnewi United FC at the Rogenny Stadium, Oba, in the week five of the NNL, while FC Nilayo will take on Giant Brillars FC at the MKO Abiola Stadium, Abeokuta.
NFF's Involvement In Super Six Is Encouraging – Danjuma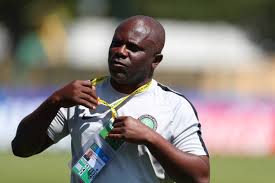 Coach of Nigeria's U-20 national women's team, Christopher Danjuma, has stated that the massive involvement of the Nigeria Football Federation's top shots and executives at the ongoing Super Six tournament in Ijebu Ode is a clear indication that women's football in Nigeria is now being reckoned with.
Danjuma, speaking in a chat with Tidesports source stressed that having the Federation's big wigs attending in person is a big plus to the game and also indicative of the growth of the women's game in the country.
"It means that women's football is being reckoned with, the people are reckoning with it. If Pinick can be there, Seyi Akinwumi can be there, the Coach of the Super Falcons, it's really encouraging; it is encouraging seriously it is encouraging," he added.
'D'Tigers Can't Be Scared Of Any Team'
Assistant Coach of Nigeria's Basketball national team, D'Tigers, Odaudu Ogoh, has stated that Nigeria has come of age in basketball and blessed with an abundance of talented players as not to be scared of facing any team at the games.
Ogoh, speaking in a chat with Tidesports source stressed that getting the selection right and having a good time to prepare the team will be what is needed to be strong enough to face any opposition in the Basketball event at the fast-approaching Olympic games in Tokyo.
"As regards basketball, there is no team that Nigeria is going to be scared of right now. We have come of age, it's just for us to get our acts together, pick the best that we can, have quality time to prepare and we can give any team a run for their money and hopefully make further progress."
Olympics: Duru Rues Nigeria's Missed Opportunities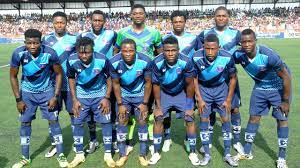 Lobi Stars and home-based Super Eagles defender. Ebube Duru is ruing missed opportunities for Nigerian players after coming to the realities of Nigeria's imminent absence at the football events of the Olympic games for men and women following the draws on Wednesday.
Duru, who played in the ill-fated U23 national team side under current Abia Warriors' Coach, Imama Amapakabo told Tiesports source that he saw the draws and couldn't help but regret what a massive opportunity was missed by Nigerian players especially those who ply their trade in the domestic league and would have been able to showcase themselves to the rest of the world via the games.
"I saw it and the first thing that came to my mind was, we were supposed to be playing, it's so painful though we didn't go for the Nation's Cup to play the qualifiers, it's very painful seeing that the biggest platform where you can showcase yourself and market yourself to the world, you're not there. So it's very painful."