X-Raying Wike's Peace Building Initiatives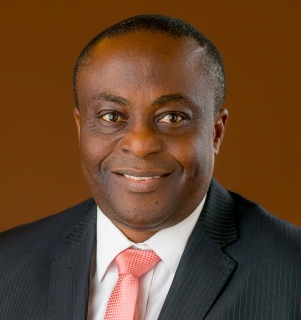 On Tuesday, March 2, 2021, Governor Samuel Ortom of Benue State and Governor Bala Mohammed of Bauchi State embraced warmly on the front porch of the Wike family residence in Rumuepirikom, Obio/Akpor Local Government Area, Rivers State.
Both Governors, beaming with smiles behind their well fitted Covid-19 mandated face masks, were flanked by the calm Governor of Adamawa State, Rt. Hon. Ahmed Fintiri and a benign and noticeably satisfied Governor Nyesom Wike of Rivers State.
The acrimonious relationship between the Governor of Benue State, Samuel Ortom and Governor of Bauchi State, Senator Bala Mohammed, provoked and exacerbated by the seemingly uncontrollable activities and excesses of suspected herdsmen in the country, had been resolved with great candour, sincerity, understanding and collective acceptance.
The verbal brickbats which had rapidly degenerated into acerbic and vitriolic exchanges, raised regional tensions dangerously and brought the nation to the brink of a potentially encompassing countrywide combustion, had finally been addressed and amicably settled in the country home of Governor Nyesom Wike, with the active participation of Governor Ahmed Fintiri in the peace parley.
Briefing journalists after the successful reconciliation meeting, both Governors Ortom and Mohammed thanked their host Governor Wike for not only arranging the peace meeting, but also graciously offering his home as the place where such a contentious national matter had been resolved and also their colleague, Governor Fintiri for agreeing to be part of such a monumental meeting with far reaching implications for the continued sustenance of peace in the country.
"We don't mean to divide the country or to divide our people. We are still friends and brothers and we will move forward because most of those issues are fully resolved. We have accepted that it was wrong for us to have that kind of outburst that went out, but as from today we have learnt. We are all fallible human beings and we are subject to mistakes and so when we make mistakes, it is a plus for us if we correct them.
"We look forward that the federal government should take a cue, stoop down to conquer by accepting that, yes ,they have failed, so that together the States and the local governments can come together to find a lasting solution to the problems of this country.
"This time we need not talk about partisan politics. We must come together. We need not talk about ethnicity or religion. We must come together as brothers and sisters who have no other country than Nigeria, to work together towards a common cause that will solve the problem that we have," the Governors said.
Governor Wike thanked the Governors of Bauchi and Benue States for amicably resolving their dispute and also took a swipe at the All Progressives Congress, noting that they were rejoicing over the disagreement between the Governors of Benue and Bauchi States, but will now be disillusioned that the disagreement has been resolved.
"We give God the glory today that those differences have been sorted out. We are members of one political party. Like what the Governor of Bauchi and Governor of Benue said, we don't want the inefficiency, we don't want the lack of capacity of the Federal Government in handling the issue of insecurity in the country to rub on us.
"Everybody knows that the Federal Government has failed in providing security for this country. And of course you will not blame them. They (Ortom and Mohammed) are under pressure from their various States. It is not as if they have any personal issue."
Governor Wike also urged the media to be a bit more circumspect in reporting issues that could further polarize the country, saying: "But you too, the press, have a role to play in stabilizing the country. It is not everything you must report. You don't try to escalate things. When you do that, you're not helping the country."
On his part, Adamawa State Governor, Ahmed Fintiri, said as national leaders, it was incumbent of him and Governor Wike to intervene in the disagreement between their Benue and Bauchi counterparts.
Those who have followed Governor Wike's political trajectory will concur that he is arguably the only Governor and most notable political figure in the country, who has singularly offered and willingly submitted himself to explore and entrench peace and reconciliation across all divides.
While some political mischief makers and well known anti-peace advocates will quickly dredge up the warped argument that Governor Wike's reconciliation initiatives are predominantly within the confines of his own political party, PDP, many discerning analysts are of course quite aware of the greater negative implications of certain situations on the nation, if Governor Wike had not intervened with bold and unwavering leadership.
Many Nigerians are still expressing gratitude to Governor Wike for averting what would have devolved into a potentially bloody situation, when he successfully intervened and completely achieved overwhelming peace and reconciliation in the run up to the 2020 Edo State Governorship election, by strategically urging party leaders to sacrifice the entire structure, essence and reputation of PDP on the altar of peace, as an alternative platform to an embattled Governor Godwin Obaseki.
This diffused the rage and blood bath which would have been unleashed on Edo State and by extension, the South-South region and Nigeria, by the self styled 'lions and tigers'.
Even the revered Oba of Benin, Oba Ewuare II, took time out to applaud the contribution of Governor Wike for his bold leadership, courageous intervention and amicable resolution of a crisis which would have transformed his kingdom into a battlefield and disrupted the peace of the State considerably.
Governor Wike has also exhibited great concern and willingly made admirable reconciliation overtures in political crisis across the geo political zones of the country, in order to ensure that such conflicts do not explode in conflagrations that can cause serious damage to public life and harm to innocent citizens.
His well reported intervention in the South-West PDP crisis is already yielding dividends and his bold, strategic suggestions in the South-East, both in the wake of the decamping of Governor Umahi of Ebonyi State and in the run up to the November 2021 Governorship election in Anambra State, have ensured that all the contending interests are going about their affairs legally and peacefully.
Back home, even though some political forces continue to fan the embers of bitterness and crisis in Rivers State, Governor Wike has been busy, not only in providing succour and compensation for families who lost loved ones as a result of the politics of war and wicked activities of certain political actors in the last elections, he has also started the process of seeking sustainable peace and reconciliation in the Eleme/Ogu axis, by releasing N400million for the resettlement of the exiled Ekporo people successfully in their abandoned Eleme homestead.
Governor Wike's peaceful mien has also been admirably manifested with his regular visitations to sister Governors especially in the event of personal loss, to physically identify with them in their periods of mourning and express his sincere condolences to them.
Even the underhand attempts by some unscrupulous politicians to cause disaffection between him and his Bayelsa brother was strategically addressed by allowing due process and a Supreme Court judgment to resolve a potentially contentious matter and nip whatever mischievous intents of political opportunists in the bud.
As a true nationalist and a leader who believes in the unity and peaceful co-existence of all Nigerians irrespective of ethnic and religious differences, Governor Wike has continually presented Rivers State as a role model for harmonious co-existence by ensuring that sustainable peace is maintained amongst the diverse ethnic, cultural and religious interests that live and operate in the state.
That is why it did not come to many as a surprise, when former Cross Rivers State Governor, Donald Duke, while commissioning the recently delivered brand new milestone Okoro-Nu-Odo Flyover project, completed by the Rivers State Government, paid glowing tribute to Governor Nyesom Wike, declaring that he has become a role model in Nigerian politics for his prudent use of resources for quality service delivery and boldness in speaking truth to power.
Duke said: "Today, we are celebrating many things that Governor Wike has done, the development of a community, the prosperity that will be brought in, leaving the community better than he met it and of course, we are saying thank you that we have a leader who is very rare to find in our country. That is people who say what they mean and mean what they say.
"You may not always agree with Governor Wike at the onset. Later on, you'll understand the wisdom of his stance. But you are never in doubt where he stands on any issue and that's leadership," Donald Duke declared.
These same sentiments were echoed by former Kano State Governor, Alhaji Rabiu Musa Kwankwaso, when he recently inaugurated the marvellous infrastructural masterpiece of Rumuogba flyover in Obio/Akpor on Tuesday, March 2, 2021 and then called on Governor Nyesom Wike, to prepare for national assignment after completing his second term in 2023.
The former Kano State governor told Wike, "Your Excellency, keep on moving, keep on doing the right thing. Being a governor is a very serious challenge. It is a serious assignment.
"It is a contract between you and your people for eight years. Now we are almost six years. We have just two years plus to be in Government House, here in Rivers State, before by the grace of God you move forward for the national assignment."
Nsirim is the Commissioner for Information and Communications, Rivers State.
Radio Rivers FM @ 40: The Journey So Far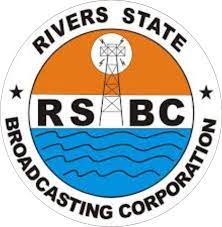 It was the 16th President of the United States of America, Abraham Lincoln, who once said: "Let the people know the facts and country is safe". This notable aphorism of Lincoln's is crucial for the development of society.
Radio Rivers Two FM Stereo, as it was then called, was 40 years on May 2, 2021, following its establishment and launch of its signal on May 2, 1981. Ace broadcaster, Dafini Gogo-Abbey, signed on the new frequency modulation radio station with the call signal: Radio Rivers Two FM Stereo.
The radio station was tagged Radio Rivers Two then because the Amplitude Modulation (AM) began operation on June 1, 1978 under late Chief Olu Benibo Fubara as General Manager of Rivers State Broadcasting Corporation (RSBC) as Radio Rivers alone. It is on record that Mambo Tumbowei, later known as Elizabeth Odumo, signed on the station with the call signal: Radio Rivers.
At inception, the original plan of the founding fathers was that RSBC would serve as an umbrella body for radio and television. The late literary icon, Gabriel Imomotimi Gbain-Gbain Okara, was the pioneer General Manager of RSBC-Radio and TV together; but the television station, known as RSBC-TV, commenced operation before the radio arm. And this was largely due to the fact that there had been radio broadcasting service provided by the Nigerian Broadcasting Corporation (NBC) in the state.
It is pertinent to accentuate the fact that RSBC was encapsulated in the vision of the founding fathers to promote the favourable identity of the old Rivers State created from the defunct Eastern Nigeria.
Following the restructuring of radio broadcasting in Nigeria in 1978, NBC transformed to be Federal Radio Corporation of Nigeria (FRCN) wherein the Rivers State Government inherited the personnel and equipment of the former. The personnel included the legendary Opuerembo Gloria Fiofori, Elder Goddy William, Japudiari Jumbo and Elder Walson Asako, among others.
Interestingly, this pool of staff aided Chief Fubara to actually commence broadcasting using NBC equipment at William Jumbo Street, Old GRA with the engineering and technical services at Ozuoba in present day Obio/Akpor LGA of Rivers State.
It is common knowledge that Radio Rivers AM truly promoted favourable identity of Rivers people as envisioned by the founding fathers. This was articulated through community broadcasting module where premium was attached to programming in indigenous languages as well as translation of programmes into Rivers languages.
The administration of Chief Fubara was remarkable and would particularly be remembered for sending staff for training abroad in England, The Netherlands and the United States. Specifically, Dafini Gogo-Abbey trained in the US, Eric Uzoma was in The Netherlands while Ibiye Degbani went to the UK, among other staff who benefited from overseas training. This does not in any way demean those who trained at home at the time. No doubt, such training equipped members of staff to tackle the challenges of rural broadcasting ahead.
The government of Chief Melford Okilo did build on the legacies of the regimes of Commander Alfred Diete-Spiff, Col. Zamani Lekwot and Commander Suleiman Seidu to broaden the broadcast space by introducing the rave of the moment: Radio Rivers Two FM Stereo on May 2, 1981.
While it was the first FM radio station to be established by a state government in Nigeria, the Rivers broadcast facility came after the first FM studio called Radio Nigeria Two or Metro FM Ikoyi, Lagos, established in 1977. The superior sound quality and highly-skilled professionals' commitment to duty endeared Radio Rivers FM to many, not only in the state but across the nation.
Tribute must be paid to the founding fathers and managers who had a clear sense of purpose and vision to provide favourable identity for Rivers people through this medium. To this end, one must acknowledge the commitments of pioneer staff as well as their team spirit. The General managers and management staff included Mrs. Nguba Aspinnal, late Jonny Abasa, Ernest T. Ogbanga, late Sunny Joe, Gloria Fiofori, Dafini Gogo-Abbey, Florence Ekiye, Digi Hart, Mike Yempe, Brighton Sorgwe, among others.
Interestingly, Radio Rivers 99.1 FM was born at the time when the war of words between Governor Sam Mbakwe of Imo State and his Rivers State counterpart, Chief Okilo, reached a crescendo following the controversy over post-Biafran War abandoned property policy and non-inclusion of Imo State in the list of oil-bearing states to benefit from the derivation per centage of that time. As a result, Mbakwe never saw anything good in the administration of Okilo.
This was where the news commentaries churned out by the News and Current Affairs Department of Rivers FM radio rose to the occasion and the specialised news features of staff, particularly Dumo Oruobo, remained exquisite. The other notable writers were Oju Daniel-Kalio, Eriye Iyaye, Simon Ambakederemo of the Ministry of Information, Kudo Eresia-Eke and Bobo Brown; while literary giants like Kenule Saro-Wiwa, Ola Rotimi, Paul Naale, Elechi Amadi and Gabriel Okara were regular guests on the literary discourses hosted by Oruobo.
Speaking in a live interview tagged Spotlight on Rivers FM radio on Sunday May 2, 2021, Chief Oruobo noted that Governor Mbakwe did surrender to the fireworks from the AM and FM studios of Radio Rivers.
"Yes, Governor Sam Mbakwe caved in and pleaded with his colleague, Governor Melford Okilo, to stop the war; then Governor Okilo asked him to tell his people to stop the propaganda too," he said.
In her remarks, Opuerembo Fiofori, who was also a guest on the live interview programme admitted that she headed a team mandated to produce the public service jingle of old after the war of words. She sang recalled the lines thus: Love Rivers State or leave alone; don't pull her down, no no; think what you can do for her; engage yourselves in meaningful activities; no room for gossips; do something meaningful.
Additionally, it is on record that RSBC introduced News In Special English in 1984, another milestone in the annals of radio broadcasting while bridging the gap between government and the governed through programmes and translations in indigenous languages. Tamunokuro Akaluogbo anchored Arokerenime in Okrika, Billy Evans handled request programme in Kalabari, Dehkai Ema was for Khana, Nyemavuchi Ohaka and Austine Weji Akajile for Ikwerre and Francis Vibeleh for Bonalo-lobel for Gokana audience.
On account of the outstanding achievement of Radio Rivers FM, it was not only a tourist site but training centre for other FM radio stations. It is common knowledge that Benue State Radio and Cross Radio State Broadcasting Corporation (CRBC) came to radio Radio Rivers for training.
Radio Rivers accorded adequate airtime to coverage of RIVIFEST, Peoples Parliament and programme such as English By Radio while it also organised outdoor events such as Miss FM and Mr. FM. According to the former General Manager, Gloria Fiofori, Tonye Koko was the first to win Miss FM while David Ibiyeomie (now founder of Salvation Ministries) won Mr. FM, respectively.
Despite its contributions to state affairs, the authorities concerned did not replace obsolete equipment as at when due and Radio Rivers began to experience incessant off-air syndrome. Truly, broadcast equipment have lifespan and approved room temperature to function well. Worse still, the government of Dr Peter Odili directed RSBC under Sir Mike Oku, as General Manager, to vacate the AM studio's premises at Ozuoba and handed it over to Daar Communication.
The attempt to combine community broadcasting of AM station with FM programming resulted in shapeless programming. Thus Radio Rivers at 40 requires restructuring and programme re-engineering. Similarly, the RSBC Management has been directed to vacate its William Jumbo property.
The government of Diete-Spiff established the Rivers State College of Science and Technology in 1970; Okilo upgraded it to Rivers State University of Science and Technology (RSUST) in 1980, while Governor Nyesom Wike amended the law to make it Rivers State University (RSU) in 2017.
In the same vein, the Rivers State University Teaching Hospital (RSUTH) grew from a nursing home to Braithwaite Memorial Hospital (BMH) and later to Braithwaite Memorial Specialist Hospital (BMSH) before transforming to its present status. This is the way to keep vision alive.
Edict No. 8 of 1973 governing the establishment of RSBC must be amended to enable the Corporation handle present-day challenges while effort must be made to restrict radio broadcasting through merger of Garden City Radio and Radio Rivers as well as meet deadline for digitization.
The point must be made that funding a vision is different from funding road project as gestation period and profit motive vary. Truly, Radio Rivers 99.1 FM is the voice of experience and it has the potentials to rise again.
Congratulations at 40!
Sika is a public affairs analyst in Port Harcourt.
By: Baridorn Sika
Wike Passes Rotary's Four-Way Test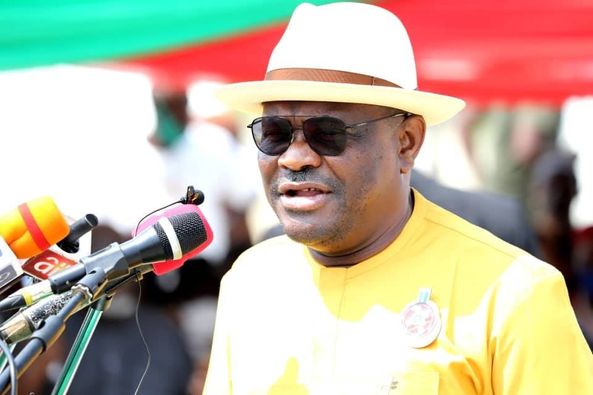 Rotary International operates a time tested Four-Way Test: Is it the truth? Is it fair to all concerned? Will it build goodwill and better friendships and will it be beneficial to all concerned?
Rotary Club is very particular, especially when giving out its awards, that whoever has been endorsed by its Directors for recognition and decoration, must be seen to have excelled in upholding the tenets of the Four-Way Test, when such a person is put to public scrutiny and assessment.
Having been deemed to have passed the Four-Way Test in his leadership of Rivers State for the past six years, therefore, Governor Nyesom Ezenwo Wike on Friday, May 7, 2021, received the  2019/2020 Good Governance Award for his sustainable projects, from the Rotary Club of Port Harcourt.
Presenting the Award to Governor Wike, Vice President of Rotary Club of Port Harcourt, Rotarian Obiageli Ejezie said that the Rotary Board of Directors had approved and endorsed Governor Wike as best suited for the 2019/2020 Good Governance Award, for his very laudable sustainable projects for Rivers people, especially in  urban renewal and excellent infrastructure delivery.
Most importantly, she said, Governor Wike was proactive, firm and determined in the way he handled the Covid-19 pandemic and saved the lives of many indigenes and residents in the state.
"Many laudable and sustainable development projects of your government are scattered across Rivers State and we note particularly, your projects and achievements in the areas of urban renewal, road maintenance, construction of flyovers, education, health care and others.
"The proactive manner Your Excellency has managed the Covid-19 pandemic has been serving the desired purpose of saving the lives of a considerable number of residents. "
She also informed Governor of the intention of the Rotary Club of Port Harcourt to build a skills acquisition centre in Trans-Amadi, Port Harcourt, where youths and widows will be trained.
For the records, Rotary Club started with the vision of one man, Paul Harris. the distinguished Lawyer and Attorney from Chicago in the city of Illinois, USA on 23 February 1905, and the primary purpose at that time was to bring together, business and professional leaders in order to provide humanitarian service, promote integrity and advance world understanding, goodwill, and peace around the world, through its fellowship of business, professional, and community leaders.
Those who are conversant with the operations of Rotary Club, will attest to the fact that it is a cautious and conservative group, which tends to avoid things that are political and is one of the most highly principled and respectable, non-political and non-religious organisations in the world.
Everything about its activities and operations, including the conferment of awards, are done with painstaking investigation, comprehensive assessment and resolute conviction, devoid of any ulterior or self aggrandising motives.
It is against this very internationally acclaimed reputation and impeccable operational backdrop, that one must access and appreciate the decision and endorsement by the Rotary Board of Directors to confer the 2019/2020 Good Governance Award on Governor Nyesom Wike.
No doubt, this award ranks as one of the most prestigious in the burgeoning gallery of awards which Governor Wike has been confered with over the years, for the incontrovertible fact that it underscores the suggestion that the great work the Governor is doing, resonates quite impressively with a solid and reputable organisation like Rotary Club.
It also underscores and consolidates the resounding national tribute and eloquent testimony which have come from all walks of life, including peers and even the opposition, recognising Governor Wike as indeed, one of the truly great leaders of this generation.
Receiving the 2019/2020 Good Governance Award, from the Vice President of Rotary Club of Port Harcourt, Rotarian Obiageli Ejezie, who led others leaders of the association to the Government House, Port Harcourt,  Governor Wike used the opportunity to comment on the burning issue of  National Security;  a matter which is very dear to his heart and quite central to the objectives of Rotary International, in their mutual desire to advance understanding, goodwill and peace in Rivers State and Nigeria.
Addressing the delegation, Governor Wike, who wondered how long the APC federal government will allow the needless killings and abduction of innocent Nigerians to continue, said: "There can't be good governance without security and this is based on rule of law. All of us are living witnesses in 2015 when it was alleged that the government of former President Goodluck Jonathan, could not perform. So Nigeria needed a change. What has happened to the change? They have taken Nigeria back by 50 years," he lamented.
While stressing that it is no longer acceptable for Nigerians to wake up daily to such ugly news of killings because they expect the government to guarantee security, Governor Wike assured however that his administration was doing everything possible to secure life and property of all residents in the state.
"But thank God that in our state, we are doing everything we can to protect lives and property. For us, we believe that everybody has a role to play in this country. This is because when Nigeria is bad, Rivers state will be bad, since we are all component units of the country. But as a government, we will continue to partner with voluntary organisations like Rotary club to improve the wellbeing of our people."
Governor Wike then lauded Rotary Club of Port Harcourt for the initiative to build a vocational centre to train Rivers' youths and widows in different skills, which is quite in tandem with the youth and women empowerment initiatives of his administration and announced a donation of N65 million to support the  scheme in Rivers State.
Governor Wike is not a man who seeks or is easily swayed by awards, but when a universally renowned institution like the Rotary Club, decides to honour you with an award, it then becomes obvious that you must be doing the right thing, at the right time and in the right place, to ensure the promotion of peace, goodwill, enduring development and harmonious co-existence for your people.
Governor Wike is indeed working and Rivers people, including the Rotary Club of Port Harcourt, are seeing it, clearly, boldly and without any prejudice or propaganda.
Nsirim is the Commissioner for Information and Communications, Rivers State
Governor Wike Has Nothing To Prove To The Opposition
Our attention has been drawn to a recent Press Statement titled: "Development: Wike's Policies Are Skewed, Uncharitable – Rivers APC!", signed by its spokesperson,  Ogbonna Nwuke.
We are once again amazed at how utterly naive and disconnected the APC in Rivers State is, both with the processes of governance and the development of the State.
First of all, let us remind Ogbonna Nwuke that the suffering, hardship, insecurity, which Nigerians are suffering today and the utter sense of hopelessness which pervades the whole country, is as a result of the gross ineptitude, sheer cluelessness, opaque visionlessness and the pathetically failed governance that the APC administration at the Federal level, has imposed on Nigerians within the last six years.
Secondly, we want to sincerely appreciate the recognition and commendation which the APC has accorded the the Cardiovascular Hospital, which in Ogbona Nwuke's words: "the present Government has commendably thought of as part of a plan to boost medical tourism in the State." This is indeed very charitable of the APC.
Alas, that's just about the only reasonable or meaningful passage in the entire press statement, as even the suggestion that it could have been cited within the Greater Port Harcourt area, clearly betrays the sorry fact that the APC doesn't really have anything to say any more.
There's an African proverb which says that, when jealous people have nothing else with which to criticize a beautiful woman, they reluctantly tell her to go and take a bath.
That's the case with the APC in Rivers State today. Otherwise, how can one describe the construction of flyovers in a bustling cosmopolitan hub like Port Harcourt with it's suffocating traffick gridlock, which has often resulted in the loss of huge man hours, as 'lopsided development.'
The APC cannot, in all honesty, claim that it is deaf to the avalanche of praises and encomiums which the Governor Wike administration has continued to receive even from the Opposition, for the bold and courageous determination, with which it has tackled urban renewal, especially the need to drastically curtail the frustrating traffick gridlock experienced in critical parts of Port Harcourt, by constructing these flyovers at strategic points.
In fact if the APC puts its ears on the ground, it will hear the loud suggestions on the streets, urging for even a 10th flyover and the people are already pointing with unflinching emphasis, at the exact location where they want it to be constructed in Port Harcourt.
Indeed, given the rapid expansion and migratory influx into Rivers State in the last decade, we cannot but applaud the foresight of Governor Wike, who had already foreseen, long before anyone else, that a vibrant capital city like Port Harcourt would need as many as Ten flyovers in a very short time.
In addition to these, the Governor Wike administration is also  expanding some existing flyovers, as well as maintaining internal roads with adequate drainages and street lights and building dual carriage highways in different parts of the state, like the Bori-Sakpenwa-Kono dual carriageway, which is one of the infrastructural wonders for this generation of Rivers people from that area.
The people of ancient Opobo Kingdom drove home for the first in history under this administration.
The APC is not aware of the Mother and Child Hospital, Cassava Processing Company and the Real Madrid Football Academy only seen in this part of the country.
One therefore wonders where the brainwave that convinced APC that the Governor Wike administration is siting overhead bridges in an unplanned, uncharitable and irrational manner" came from.
Rivers people are only too aware of how lopsided and controversial most of the so called projects and ventures of the previous administration turned out to be even before their tenure elapsed, which has informed the brilliant economic initiative of this administration to concession some of them, extricated at last from bogus legal clauses that had tied them, for maximum capacity utilization.
Indeed one recalls with great sadness and anger, the unfortunate spending spree and inordinate extravagance which led to the construction of a grotesque white elephant monorail project, the ubiquitous Justice Karibi Whyte Hospital and the frenetic building of model schools every where just for the sake of putting a structure somewhere.
Most of these structures have now been abandoned and overgrown by weeds, because they were absolutely unnecessary in those areas where they were built.
Perhaps, what irks the APC is the fact that Governor Wike is not only using the best construction company in the world, Julius Berger and some of the best indigenous construction companies in the state, to deliver his projects in record time and according to specifications.
They are also not happy that the projects, which he has promised will be sited and completed in every local government area during his tenure, are the type that will never be abandoned or overgrown with weeds.
One should also be charitable in forgiving  Ogbonna Nwuke's ignorance of the realities on ground that despite the economic ravages and existential truncation caused by the sudden outbreak of the global Covid-19 pandemic, Rivers State, under Governor Wike and indeed the PDP states across the country, have not only continued to pay workers salaries as and when due, but are the only states embarking on and delivering projects and other dividends of democracy to their peoples, while many APC states are owing workers salaries and either cutting their wages or sacking workers outrightly.
One is a bit aghast to hear Ogbonna Nwuke ask a puerile question like: "Can the Rivers State Government say that these overland bridges are in any way helping to place food on the table of Rivers people?" What a pedestrian and kindergarten question.
It is even more embarrassing that a former federal lawmaker would join the motely crowd of bigots and irredentists, to push the negative narrative and reduce the development of a capital city like Port Harcourt into a myopic, misleading and provocative ethnic agenda, in order to score cheap political points.
Of course Ogbonna Nwuke is very much aware of what infrastructure projects mean and equally understands the importance of roads, bridges and flyovers, schools and hospitals infrastructure in modern cosmopolitan cities, especially capital cities and territories.
He also should be aware too that government is a continuum and while every administration has a tenured term in office, development and the delivery of democracy dividends is endless. There will always be an agenda for the next administration to accomplish.
That he should now echo the obvious beerparlour logic of what is behind the hasty payments made to Julius Berger and ask if there could be other reasons for what he calls the 'brigde–mania–policy of the government', when he is actually seeing the work delivered with professional expertise that meets all global standards, leaves much to desired about what he has really learnt from his vast exposures and many experiences.
By its very description and acceptance as the Treasure Base of the Nation, Rivers State has become one of the most important states in the country and Port Harcourt, which was already legendary as one of the most attractive and sought after cities in the world; the Garden city, has transformed into a more central and critical destination socially, commercially and economically.
Port Harcourt has since transcended beyond the silly ethnic rationalizations which have no place anymore in a modern society and  every project Governor Wike is siting in Port Harcourt and the capital territory, as well as in other parts of the state, are for the use and benefit not only of Rivers people, but indeed the national and global community.
The NLNG is in Bonny, the fetiizer company Indorama is in Eleme, the International Airport is in Omagwa and all these have made Port Harcourt, as the seat of Government, a major hub and melting pot for everybody who comes to Rivers State.
Sometimes when one listens to the sense of possession logic which the likes of Ogbonna Nwuke have erroneously stamped on the indigenous peoples of the communities where the flyovers and other projects are located, one wonders, for example, whether it is only Ikwerre people that will use or are even using these flyovers now or it is only Bille and Nembe people in Bayelsa that will use the rehabilitated jetty, or only Abonnema folks will use their ring road and only Kalabari people will use the trans Kalabari road.
The truth is that everybody; indigenes, residents, visitors and tourists, who visit Port Harcourt and Rivers State, will use these flyovers and the jetty and every other legacy infrastructural project, if their destination is routed along any of them. These projects are Rivers projects, built in Rivers State for the use of one and all
Every indigenous Governor or Administrator who has presided over Rivers State, starting with the visionary King Alfred Diette-Spiff, who built the State Secretariat and the Presidential hotel amongst others, all in Port Harcourt, have continued to enhance the status and attractiveness of the city as the capital of the state, so much so that the immediate past administration even tried to out do all the others with it's ill fated monorail project, in just a small section of the same Port Harcourt, which eventually turned out to be a conduit pipe for grand theft and corruption.
Perhaps, if the humongous amount that was guzzled by that failed monorail project had been utilized in constructing flyovers in Port Harcourt, Governor Wike would have concentrated on other matters and the APC would have been singing a different song today. That of course is the nature of jealous critics who will never see anything good in the beautiful woman.
It is sad that the APC with her "beautiful" ideas, failed to implement them satisfactorily within the eight years that they were in power in the State. After all, what is what dong at all is what doing well, as Governor Wike is showing with his projects and not haphazardly, without any sustainable or enduring modalities, only to start crying wolf that your successor abandoned them.
Be that as it may, the developmental fact of the matter remains that Port Harcourt is long over due for these flyovers and Governor Nyesom Wike is delivering them comprehensively and in great style. We make bold to say that Rivers people will know exactly what to tell any Governor who comes after him and wants to build flyovers in Port Harcourt again.
The most remarkable thing with all weightless criticisms that the APC has been churning out over the years however, is that Governor Wike is neither fazed, dettered nor distracted from his firm and determined leadership agenda for urban renewal and the transformation of Port Harcourt into a capital city beffiting the Treasure Base of the nation.
Most importantly however is the fact that he is not only on the right track to ensure that he delivers one legacy project in every local government area of the state as he has promised, but he is unwaveringly set to fulfill his pledge that in the remaining two years of his administration, all the projects he has started, including the ones still to come, will be completed before the expiration of his tenure and he will not leave any abandoned project for whoever is coming after him to inherit. So for those who still desire one project or the other, Governor Wike has not forgotten you. He is a promise keeper who has kept his promises so far.
Only an extraordinary leader, who has complete confidence in his vision and astute acumen and is sure of his ability and capacity to deliver, will make such a pledge. Governor Wike has nothing more to prove to the opposition in Rivers State.
 Ibim is Special Assistant (Media) to Commissioner for Information and Communications, Rivers State.
By: Amieyeofori Ibim