CSOs Push For Full Deregulation As Petrol Queues Emerge In Abuja
Civil society groups on Saturday pushed for complete deregulation of the downstream sector of the petroleum industry that allows markets forces to determine the pump price of petrol and other petroleum products in the country.
Their call came on the same day queues began to emerge at several petrol stations across the Federal Capital Territory, FCT, Abuja ahead of the expected pump price hike by the Federal Government.
The groups, under the aegis of the Coalition of Nigerian Civil Society Organizations for Petroleum and Energy Security, said for Nigeria to derive full benefits from its hydrocarbon reserves, the downstream sector needs to be urgently deregulated.
Speaking to journalists, the Convener of the group, Timothy Ademola, said full deregulation would lead to liberalization which would, in turn, attract investments into the sector.
Ademola, however, urged the government to put in place measures to cushion the impact on the masses by giving it "a human face".
He explained: "The deregulation of petroleum downstream is supposed to bring about some sort of liberalization of the sector which would make it possible for all petroleum products marketers to source their products from anywhere and sell at any price dictated by prevailing market forces.
"The competition arising from that would have helped to force pump prices down for the benefit of the citizens. But the scarcity of foreign exchange has made it difficult for the marketers to import products, thereby making NNPC the sole importer in keeping with its statutory role as a marketer of last resort".
He noted that since there is no provision in the 2021 budget for a subsidy, allowing NNPC to continue to bear the cost of subsidy would mean a return to fuel scarcity and queues across the country.
"If this happens, organized labour that is presently resisting deregulation would be forced to castigate NNPC for not supplying enough fuel to guarantee zero fuel queues and for not making a profit at the end of its financial year.
"Truly, the situation calls for a new and bold approach. We suggest that Labour should not just constitute downright opposition to Deregulation but partner with the Government on how to best achieve patriotic, people-centred Deregulation; leveraging the new Government policy for the soon resumption of Nigerian Refineries, the approval of Modular Refineries and the welcome development of Dangote Mega Refinery.
"It will do our nation much good if our respected labour leaders spearheading the resistance to deregulation would recognize that deregulation has largely stabilized petroleum products supply over this past year. Once the foreign exchange issue that has made it difficult for major and independent marketers to engage in the importation of petroleum products is resolved, the other gains of deregulation will kick in and Nigerians will be better for it".
Ademola added that "the market stabilization that has been brought about by the past one year of deregulation is a strong assurance that full deregulation is the way to go if Nigerians are to enjoy the full benefits of their hydrocarbon wealth. Resisting deregulation may only slow down our national progress in this regard".
Meanwhile, across Abuja metropolis and suburbs, queues emerged at filling stations as motorists and consumers stock up ahead of the expected petrol price increase following rising in crude oil price at the international market.
'NNPC Has Violated Its Own Guidelines, Reporting Production Shut-Ins As Losses'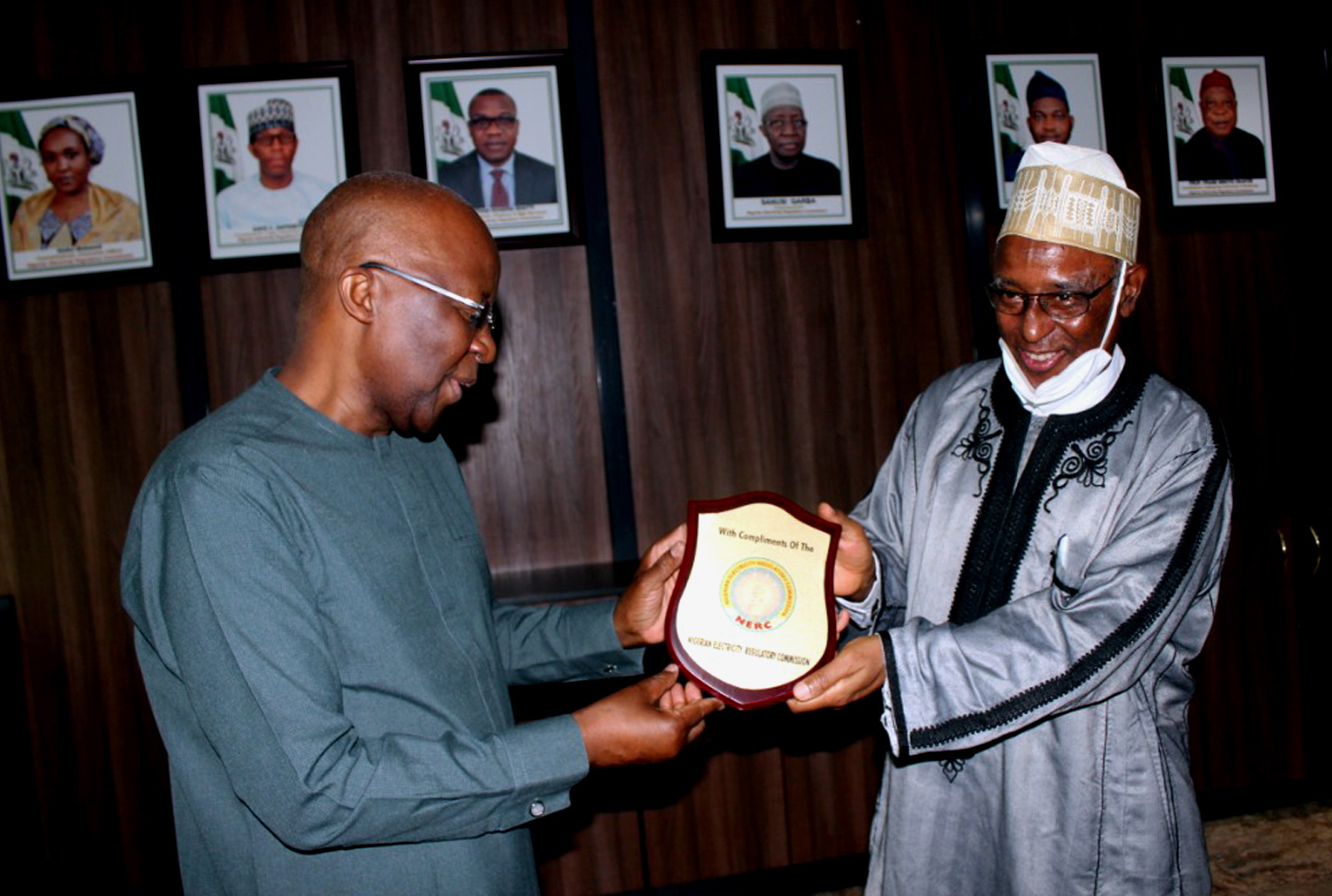 Nigerian National Petroleum Corporation (NNPC) has violated its own guidelines, reporting production shut-ins as losses.
The violation is contained in the Corporation's latest monthly report for January obtained by SweetcrudeReports, adding also, that six million barrels of oil production had been deferred following the shutdowns of the export terminals between November and December 2021.
The shut-ins termed losses by NNPC had led to Nigeria's inability to export over 6 million barrels of crude oil, according to NNPC.
In the past, the Nigerian National Petroleum Corporation had severally admonished reporters to stop reporting shut-ins as losses, however, the Corporation appears to have also fallen foul of same misrepresentation it had flagged.
For instance, while detailing some of its key challenges in the January 2021 report, the Corporation disclosed that 10 crude oil terminals were shut down within two months as a result of either leaks, fire, or for maintenance purposes.
The January 2021 report went ahead to tag the inability to export crude through those channels as "loss" instead of shut-ins.
In the past the Corporation had admonished journalists not to report crude oil shut-in as a loss because when such production comes back on stream, the same would be exported and revenue obtained.
The Corporation had put the supposed loss at the export terminals (Batan flow station at Forcados, Opuama flow stations at Trans Escravos pipeline, Abo terminal, Agbami terminal, Brass and Erha terminals, Ugo Ocha terminal at Odidi flow station, Jone Creek FS, Yoho terminal, Usan and Ima terminal, Qua Iboe terminal, Okono and Escravos terminal, and Escravos Dubri terminal) at over 6 million barrels within the said months.
Nigeria has 26 export terminals scattered across the country with 10 located in the Western zone, 11 in the Eastern zone, and 5 in the Lagos zone.
A breakdown of the "losses" as reported by the NNPC, showed that the Batan flow station at Forcados terminal was shut down on the 18th of November 2020, and for 31 days in December due to protest by the community over outstanding payments. Also, the Opuama flow stations were shut down due to reported leaks on 20'' Trans Escravos Pipeline on December 1. Cumulative "loss " over 31days in December was 359,200bbls.
At the Abo terminal, production shut down for maintenance took place on the 7th of December 2020 for 13 days. Another shutdown occurred on December 20 for 6 days. Cumulative "loss" for the period was put at 360,000bbls.
Production curtailed for flare management for GTC no.3 first stage discharge cooler repairs and planned maintenance at the Agbami terminal on 24th and 11th November respectively resulted in an aggregate "loss" of 294,414bbls.
NNPC Tasks Investors On Refineries
The Nigerian National Petroleum Corporation, NNPC, has tasked investors on the construction of greenfield condensate refineries, in order to meets the country's aspiration towards becoming net exporter of petroleum products.
The Group Managing Director of NNPC, Mallam Mele Kyari, gave the charge at the ongoing virtual bi-annual Nigerian Oil anc Gas Opportunity Fair, NOGOF 2021, with the theme 'Leveraging Opportunities and Synergies for Post Pandemic Recovery of The Nigerian Oil & Gas Industry'.
Kyari reiterated the NNPC's willingness to partner with investors towards value creation and a fair share of Return on Investment in the exploration of frontier basins, development of upstream gas fields and financing of greenfield/brownfield additional production on de-risked assets.
He assured that the country's oil and gas sector is replete with opportunities, particularly in gas and power infrastructure development, gas pipeline networks expansion, development of gas based industries as well as the Integrated Power Plants.
Other areas of opportunities he said, include the rehabilitation of existing refineries, as well as construction of LPG and CNG plants across the country, pipelines and storage tank construction as well as developing shipping capacity.
"In the Upstream, opportunities abound in the area of exploration of frontier basins, the development of upstream gas fields and the financing of greenfield/brownfield additional production on de-risked assets.
"In Gas and Power infrastructure development, there are opportunities in expanding our Gas Pipeline networks, development of Gas based industries as well as the Integrated Power Plants.
"In line with our aspiration towards becoming net exporter of petroleum products, opportunities abound in the rehabilitation of our existing refineries as well as the construction of greenfield condensate refineries.
"As we strive to deepen domestic gas utiliisation, it has created more opportunities in the downstream sector especially in LPG and CNG plants across the country. There are also opportunities in the pipeline and storage tank construction; as well as developing Shipping Capacity.
"In the Ventures & Business Development, we are ready to partner investors in the development of multi-specialist hospitals to strengthen healthcare service availability and support telecommunication infrastructure availability.
"Finally, let me once again re-assure you that at NNPC, we are ready to collaborate with investors towards turning opportunities into real value, for the benefit of all, and especially towards taking our Industry to even greater heights."
The NNPC boss further reiterated the corporation's support and full alignment with NCDMB in its quest to engage Industry professionals, towards achieving its primary mandate of building and supporting the development of local capacities and capabilities in the industry.
Also, the pioneer Executive Secretary of NCDMB, Engr. Ernest Nwapa, noted that the oil and gas industry had experienced remarkable and sustainable growth in the last 15 years through local content and no other sector in the Nigerian economy had recorded comparable development.
Former Adviser Advocates Investment In ICT For Oil, Gas Sector Revolution
Amid daunting challenges plaguing Nigeria's oil and gas sector, an industry expert and former Technical Adviser to the Ministry of Petroleum Resources, Engr. Rabiu Suleiman has called for higher investments in Information Communications Technology, ICT to fully harness the huge economic potential the petroleum sector holds.
He said ICT plays a significant role in optimisation, efficiency, technology advancement in the oil and gas sector.
"I believe it is time for the oil and gas industry to embrace more ICT. There are new ICT innovations coming up to help tackle most of the challenges faced in the industry. I know Huawei Technologies has been coming up with some new solutions for the petroleum industry.
"ICT is also useful for data management. The oil & gas industry handles lots of information and a lot of it has been paperwork. There is therefore a need for digital transformation to foster efficiency in the way information is stored using ICT.
"The most sensitive equipment in the process plants in the oil and gas industry is the programmable logic controllers, online analysers and all other instrument that control process, temperature, flows and pressure. So, if a company such as Huawei focuses attention on optimisation, efficiency, control and improvement, maximisation of production it will be very good", he said.
He further explained that ICT has proven useful across other industries, adding that Nigeria can achieve up to 5 percent more oil productivity and at reduced cost using ICT.
"Regarding oil exploration, it is now possible to achieve up to 5% more oil productivity at areduced cost of investment using ICT. There are now ICT solutions that make oil extraction easier at a lower price than what it used to be.
"The major challenge today is that of insecurity. Other challenges include; general economic recession, the recent COVID-19 pandemic that almost grounded the entire world economy. Many countries passed through recession, there was the lowering of oil reserves because production was halted in some countries and therefore, production became low and of course, there are other challenges related to high production cost. If you narrow down and do a comparative analysis between Nigeria and other countries, cost of production per barrel in Nigeria is significantly very high. It went as high as $32 per barrel and crude oil price at the international market went as low as $9/barrel. But quickly, it went up to $140/barrel later and then crashed to below zero by COVID-19."
He explained that the 2021 edition of the Nigeria International Petroleum Summit, NIPS, which starts on the 6th of June, 2021 in Abuja, provides a great opportunity at this critical time for the Oil & Gas sector in Nigeria, to focus on how to leverage ICT to transform the sector and the economy at large.
"You can easily integrate various ICT components in terms of monitoring of volume flows, temperature, attack, corrosion, contamination, communication, you can tie all these to a dedicated command and control centre. With Huawei's oil & gas solutions, it is possible to manage pipeline damages. Yes, this has been a major challenge over the years which has greatly affected the economy.
However, there are no ICT solutions to manage these occurrences. It is now possible to track the pipelines and keep them safe through technology. With this in place, more revenue can be generated".
He also spoke on the need for quick energy transition to renewables like solar, hydro and wind, to safeguard the environment.
"Nigeria is abundantly blessed with renewable energy sources. Sunlight is in abundant, from here in Abuja to the far north. It can be captured and converted into solar system. The main engine for growth is to have uninterrupted power supply. We also have many solar power projects going on. There is 100 megawatts of solar power that I initiated in Kano State. We have many others going on in other parts of the country. We small power panels that you can throw unto the roofs in villages."
He thus challenged Huawei Technologies to widen its green energy solution provision, especially in solar power for Nigerians.
"Look at the three Nigerian refineries, none of them is producing aviation kerosene, why? Because of the ingress of water into the system and the inability of the laboratory to detect moisture content and poor knowledge of operators who are reluctant to apply new technologies because they are afraid to carry out certain decisions".