CAF Election: Motsepe Vows To Make Africa Global Force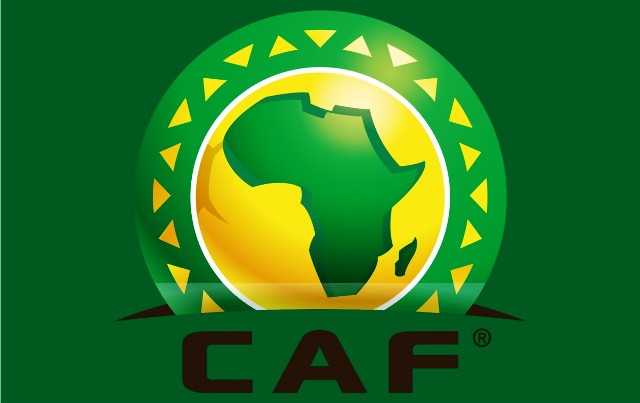 Confederation of African Football (CAF) presidency candidate and South African billionaire, Patrice Motsepe, vowed yesterday in Johannesburg to unite and develop football on the continent to global competitive levels.
One of four candidates for the post, the owner of 2016 African champions, Mamelodi Sundowns, unveiled a 10-point manifesto at a plush convention centre ahead of the March 12 elections in Morocco.
"I am going to, at all times make a humble contribution to use sport to unite all Africans," Motsepe told a press conference.
"We will succeed and make African football globally competitive. The test for me… is what the results are going to be two, three, four years from now," he said.
The billionaire denied that he would seek to move CAF headquarters from Cairo to Johannesburg if elected, saying it was important to acknowledge "the history, the pride and the good work of the people of Cairo".
South African Sports Minister, Nathi Mthethwa and the presidents of the Nigeria and Benin football associations, Amaju Pinnick and Moucharafou Anjorin, were among those backing Motsepe in Johannesburg.
Motsepe is running against Jacques Anouma of the Ivory Coast' Augustin Senghor of Senegal and Mauritanian Ahmed Yahya for the presidency.
South African Football Association (SAFA) president, Danny Jordaan, said CAF was ready to become a world-class organisation.
He believes Motsepe's experience in business, football and youth sport development made him an ideal candidate to bring transformation, accountability and transparency to a body formed in 1957.
"We have a leader who is not part of that past, a leader who can generate confidence, bring financial stability," said CAF third vice-president, Jordaan.
"We are presenting a difference maker."
Focusing on policy development, Motsepe outlined plans to use soccer to develop women's soccer, invest in infrastructure across Africa, and boost tourism and business.
NFF's Involvement In Super Six Is Encouraging – Danjuma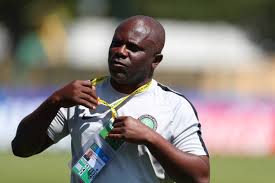 Coach of Nigeria's U-20 national women's team, Christopher Danjuma, has stated that the massive involvement of the Nigeria Football Federation's top shots and executives at the ongoing Super Six tournament in Ijebu Ode is a clear indication that women's football in Nigeria is now being reckoned with.
Danjuma, speaking in a chat with Tidesports source stressed that having the Federation's big wigs attending in person is a big plus to the game and also indicative of the growth of the women's game in the country.
"It means that women's football is being reckoned with, the people are reckoning with it. If Pinick can be there, Seyi Akinwumi can be there, the Coach of the Super Falcons, it's really encouraging; it is encouraging seriously it is encouraging," he added.
'D'Tigers Can't Be Scared Of Any Team'
Assistant Coach of Nigeria's Basketball national team, D'Tigers, Odaudu Ogoh, has stated that Nigeria has come of age in basketball and blessed with an abundance of talented players as not to be scared of facing any team at the games.
Ogoh, speaking in a chat with Tidesports source stressed that getting the selection right and having a good time to prepare the team will be what is needed to be strong enough to face any opposition in the Basketball event at the fast-approaching Olympic games in Tokyo.
"As regards basketball, there is no team that Nigeria is going to be scared of right now. We have come of age, it's just for us to get our acts together, pick the best that we can, have quality time to prepare and we can give any team a run for their money and hopefully make further progress."
Olympics: Duru Rues Nigeria's Missed Opportunities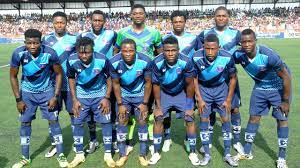 Lobi Stars and home-based Super Eagles defender. Ebube Duru is ruing missed opportunities for Nigerian players after coming to the realities of Nigeria's imminent absence at the football events of the Olympic games for men and women following the draws on Wednesday.
Duru, who played in the ill-fated U23 national team side under current Abia Warriors' Coach, Imama Amapakabo told Tiesports source that he saw the draws and couldn't help but regret what a massive opportunity was missed by Nigerian players especially those who ply their trade in the domestic league and would have been able to showcase themselves to the rest of the world via the games.
"I saw it and the first thing that came to my mind was, we were supposed to be playing, it's so painful though we didn't go for the Nation's Cup to play the qualifiers, it's very painful seeing that the biggest platform where you can showcase yourself and market yourself to the world, you're not there. So it's very painful."