Don't Distract Ayade, Senator Tells C'River Stakeholders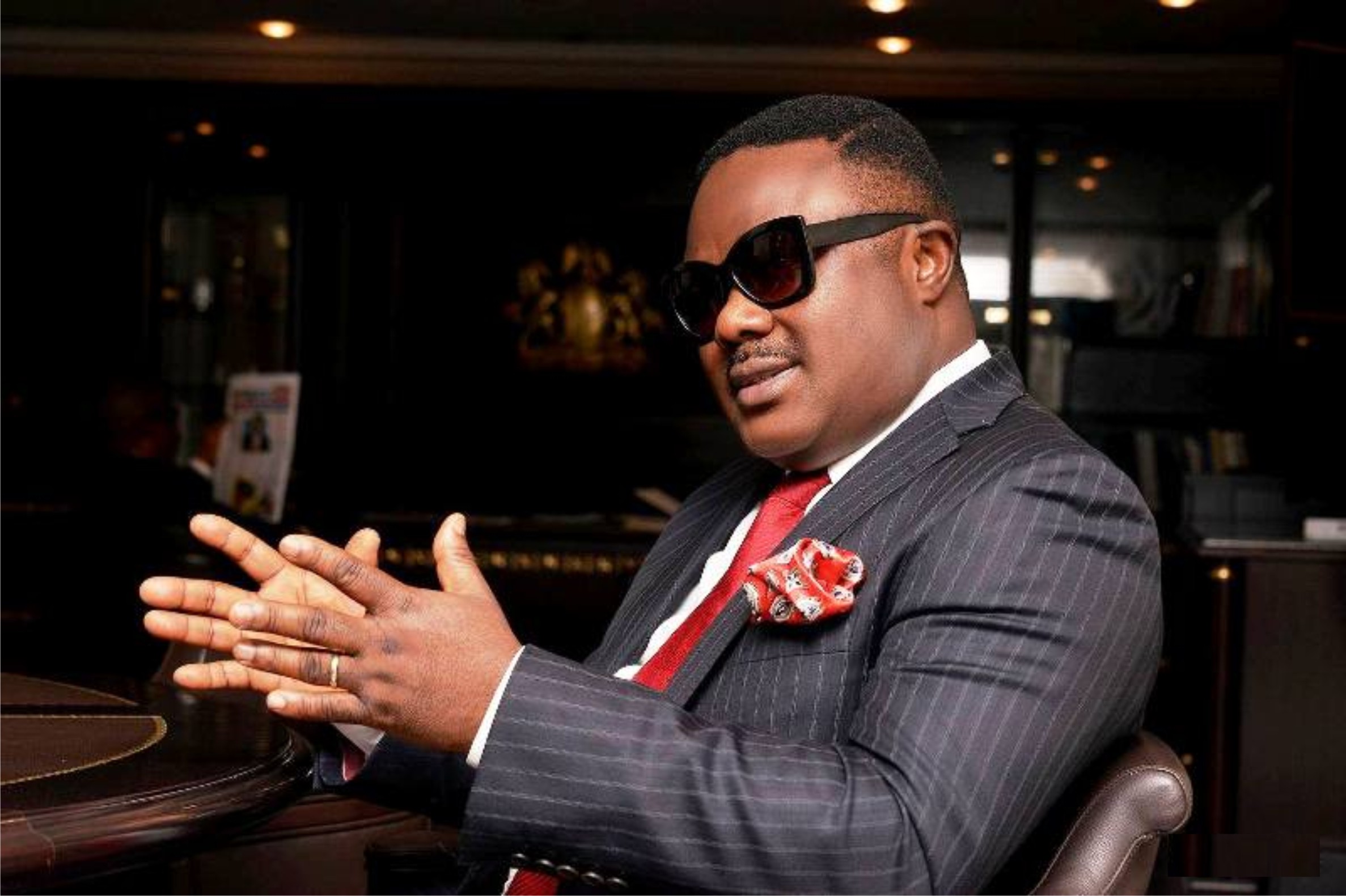 The Senator representing Cross River South Senatorial District in the Senate, Sen. Gershom Bassey, has advised politicians with 2023 ambition to relax for now and allow Governor Ben Ayade to focus on quality governance.
Senator Bassey gave the advice in a statement made available to newsmen. According to him, it is not the right time to distract Ben Ayade, but he should be given support so that he can stay focused to deliver his mandate to the good people of Cross River.
"I think that this is not the time to distract Ayade. Let him be focused. Anybody talking about governorship, councilorship or Senatorial or any election at this time is not being fair to our state, our governor, not being fair to our citizens.
"Let our governor do his work and let us all support him to do his work until the end of his tenure then towards the end of his tenure people that are interested in anything can now start to come out, but for now please everybody that has ambition should relax and allow the man to do his work.
"We have two years to 2023 and we have a governor in place and he is Prof. Ben Ayade. Recently the governor has been working very hard, particularly on security and particularly after the EndSARS protest and of course we have seen significant improvement.
"He has also sworn in the Chief Judge of the state which has been a long-standing tussle and he has resolved it amicably, hence the governor should be allowed to be focused, devoid of unnecessary distraction," he said.
He further stated that protests in Nigeria by the EndSARS campaigners or any other group, should be done under the ambit of the law as guaranteed by the constitution.
Bassey said: "Can the EndSARS people guarantee non-violence because they are non-violent group and all of us supported them because it is their constitutional right to protest peacefully, but what we saw in October last year was that the EndSARS protest was hijacked by criminals.
"We saw it in Lagos, Benin, Calabar and I even saw it in my house. It was hijacked by criminals and they came to my house and cleaned me out, even toothbrush they did not leave.
"So having experienced the hijack of EndSARS personally, my question to them is, can they guarantee that their protest at anytime will not be hijacked by criminals or hoodlums?"
"The fear that everybody has is this lack of control. My own is that can they guarantee that their protest will not be hijacked and there will be peace, let them guarantee that somebody will not come to my house and carry all my things, if they can guarantee that, so what is the big deal but if they cannot guarantee that then they should think again," he said.

Project Delivery, Wike Is Proving Detractors Wrong – Dekor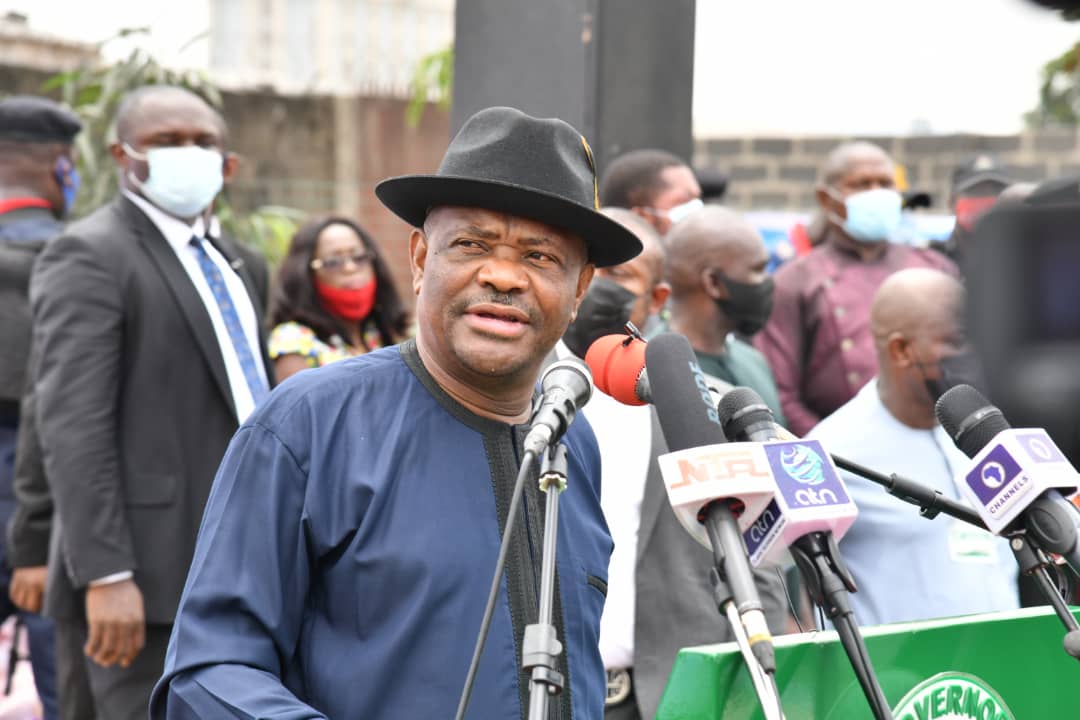 Federal  lawmaker  representing Gokana  and Khana federal  constituency at  the   National Assembly, Dumanamene  Dekor, says  the State governor, Chief Nyesom Wike is proving political detractors wrong following the huge number of projects executed since the inception of his administration.
 Hon. Dekor made the declaration during the flag-off of the construction of the flyovers and the inauguration  of new  Government House Administrative building and Clinic.
The federal lawmaker said Wike had judiciously managed available resources of the state to bring the dream to reality.
 He stated that with the newly commissioned flyovers  in  Port Harcourt, the Rivers State capital has joined the league of world class cities around the globe.  According to him, the governor has etched his name in gold, for putting Port Harcourt on the world map, depicting the African beauty, as he assured that his constituents would remain grateful to Governor Wike for matching his campaign promises with action.
 He pointed out that the Okoro-Nu-Odu flyover, Rumuogba I and 2 flyovers, GRA Phase 2 Roads (Tombia Crescent, Opobo Crescent, Isaiah Odolu Street) amongst others have enhanced the aesthetics of the State capital.
 He further said the flag-off of new flyovers on Ikwerre Road/Olu Obasanjo (Ikoku) and Aba Road/Rumu-Kalagbor (Waterlines) junction when completed would also bolster the aesthetics of the city.
 The federal lawmaker who was also a one-time Commissioner for Works and former Deputy Speaker, Rivers State House of Assembly, described the new ultra-modern Government House Clinic fully equipped with state-of-the-art operating theatre, top Anesthesia, Ventilator, ICU Room, Endoscopy Suite, MRI Machines, Laboratory, Pharmacy and 24-hour ambulance service as world-class and the best in Nigeria.
 He described the new Rivers State Government House Administrative building constructed and completed by Governor Nyesom Ezenwo Wike as unique.
"Governor Wike has turned Port Harcourt, the Garden City into a world-class city.  I know that by the time 'Mr. Quality Projects' completes his developmental plans for Port Harcourt, the state capital, the city would truly become a model for city development in Nigeria", he said.
 The lawmaker expressed delight with the policies and programmes of the Wike administration for Rivers State, and gave the assurance that the governor would continue to enjoy unflinching support from members of his constituency.
 "Governor Wike has continued to make us proud.  He has justified every vote given to him and we urge him to keep up the tempo.
 "Whatever he does politically, he should be rest assured that I and my constituents will always stand by him", he said.
Rt. Hon. Dekor urged Rivers people as well as residents of Port Harcourt, the Rivers State capital, to reciprocate the gesture of Governor Wike by ensuring that the world-class projects are jealously preserved.

ALGON President Urges Youths To Shun Alcohol, Kidnapping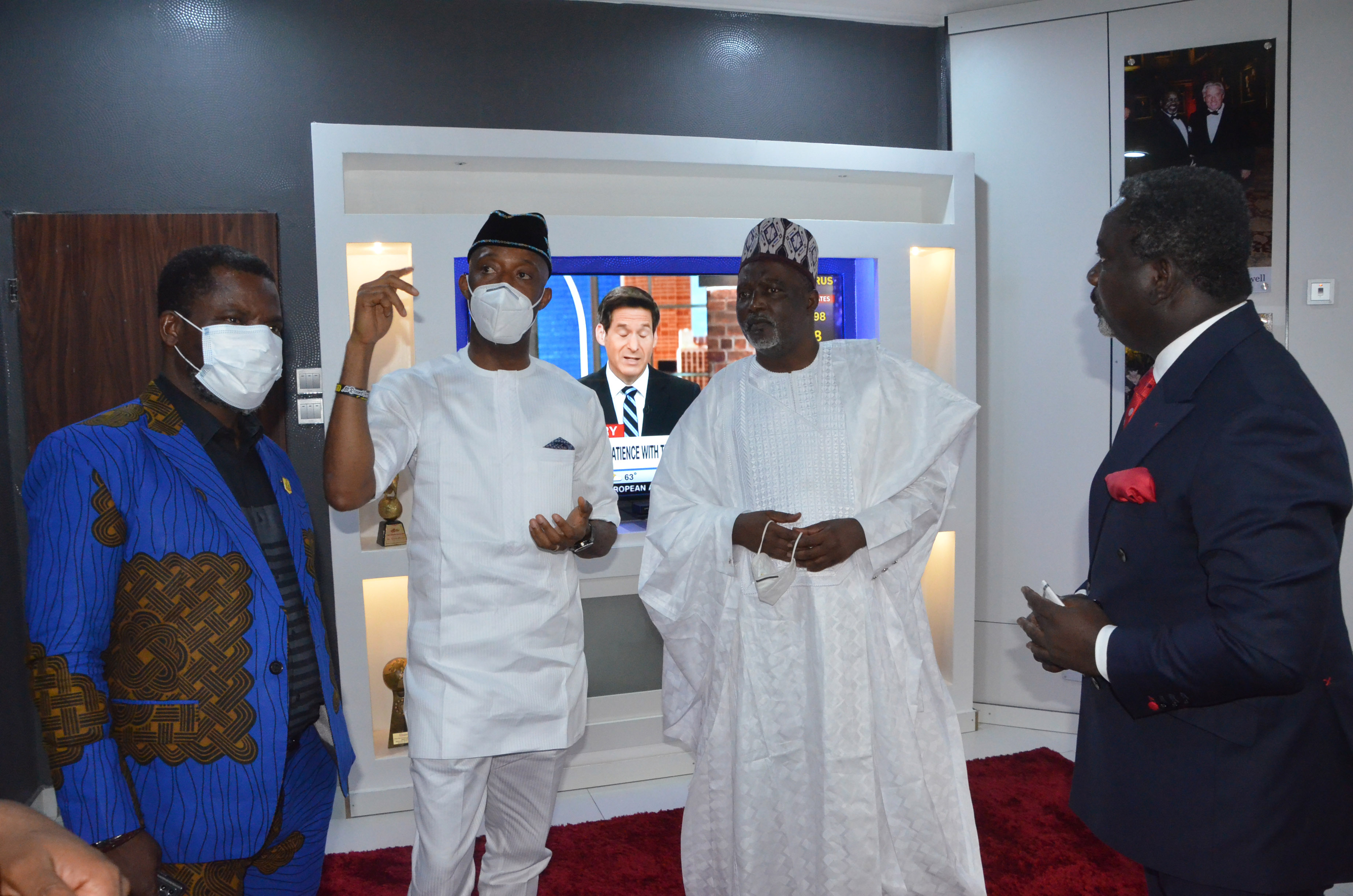 The President, Association of Local Governments of Nigeria (ALGON), Mr David Alabi, has advised youths to shun alcohol, banditry and kidnapping that endanger the peace, economy and security of the country.
Alabi gave the advice on Saturday in Abuja when he received an award from the Northern Youth Initiative for Peace and Good Governance.
He said that ALGON was deeply pained by the way youths were involved in alcohol, banditry and kidnapping.
Alabi urged youths engaging in such bad behaviours to retrace their steps.
He pledged that ALGON would work closely with the youth in the development of the grassroots.
Receiving the award, Alabi described the award and honour as a motivation for further service and dedicated the award to all Nigerian youths.
Alabi thanked the Northern youths for the honour and urged them to continue to develop programmes that would unite Nigerians.
The National President of the group, Alhaji Umar Farouk, said the award was meant to appreciate the distinctive qualities which Alabi had exhibited tirelessly in the course of leading ALGON.
He said the youths association, covering the 19 northern states, had incorporated the award in its programme for the promotion of good leadership and development.
In another development, the National President, Association of Local Governments of Nigeria (ALGON), Mr David Alabi, has urged stakeholders to use the association as a vehicle for grassroots development.
Alabi was quoted making the call in a statement by his Senior Special Assistant on Media and Publicity, Mr Obiora Orji, at a two day strategic retreat organised by the association in Lagos.
Alabi said making use of ALGON as a vehicle for grassroots development required effective stakeholders' engagement, partnership and collaboration, geared towards strengthening the capacity of the national office, Local Government Areas (LGAs) and area councils for maximum productivity.

LG Polls: Okowa Expresses Satisfaction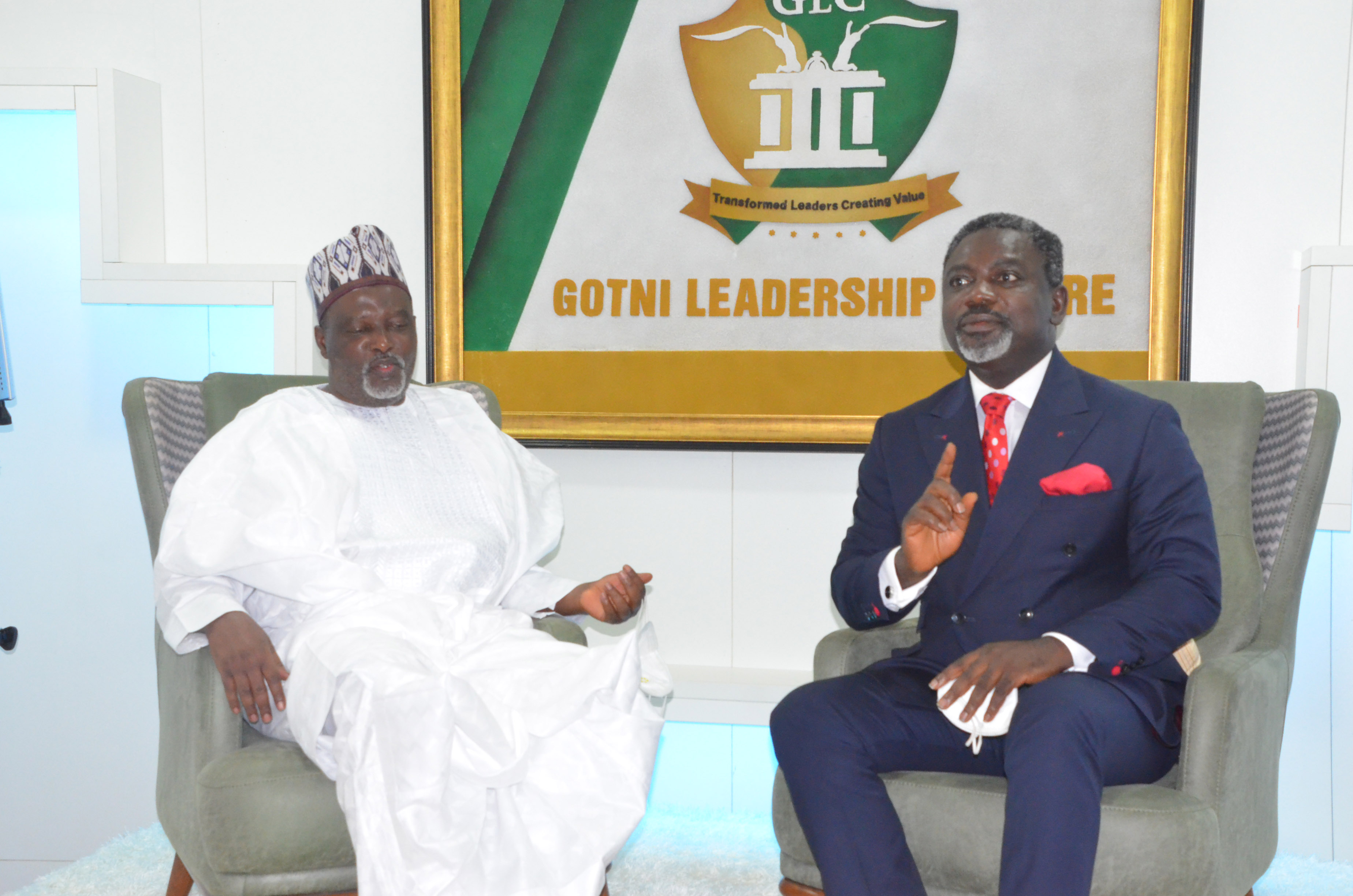 Governor  Ifeanyi Okowa of  Delta State  has expressed satisfaction over the peaceful conduct of the local government council elections in the state.
Okowa sated this in an interview with newsmen after casting his vote at DSIEC Ward 3; unit 3 at Eghoma Primary School, Owa-Alero in Ika North  East Local Government Area of the state last Saturday.
The governor said that from the report that he was getting, everything was going on peacefully.
He noted that materials for the election were distributed to every local government early enough for a seamless conduct of the election.
"From all the report I am getting thus far, everything is going on peacefully; materials have been distributed to every local government; the sensitive materials were distributed by Friday.
"And the information that I am getting is that they have all been moved to their various polling units in the various wards.
"We don't have much of the challenge here (his polling unit) and I think in many parts of the state, we don't have much of the challenge because, of the 500 councillors, I think about 240 of them have been returned unopposed," he said.
According to him, it is only half of the councillors that are actually contesting in the election; the other ones have been returned unopposed. So, that makes the whole thing more peaceful.
"As I did cast my vote here, the vote was just for the chairmanship candidate alone because the councillor in this place has been returned unopposed.
"The place is peaceful and in the course of the day, we will be getting more report. The security agencies have been fully mobilised and we hope that everything goes on very smoothly," he said.
Okowa said that PDP did massive ward to ward and unit to unit campaign in preparation for the election.
He also noted that the opposition in some local governments also did some campaign.
"But there are some local governments that they (the opposition) did not do campaign at all because it is when you have strength that you will go on to do campaign.
"As I said earlier, it is about 240 councilors that have been returned unopposed, 260 of them which is also a sizeable number, are contesting the elections.
"Again, 24 local government council chairmen are contesting the election. So, there were massive campaigns," he added.
On why he chose to conduct local government council elections, Okowa said that the constitution of the Federal Republic of Nigeria provided for a democratically elected local government council.
He added that any governor who was not conducting local government elections was actually failing to obey the Constitution of the country which he swore to uphold.
"Therefore, I had always insisted and maintained that I will never at any point in time, have what we called caretaker committees and I think it is only fair that we should be obedient to the Constitution since it has provided for a democratically elected local government," he stated.
Also, state Commissioner for Information, Mr Charles Aniagwu, described the local government council elections as generally peaceful.
Aniagwu spoke after casting his vote at ward 9, unit 2, in Akumazi Umuocha, Ika North East Local Government Area of the state.
He said elections in the community were always like a contest between brothers  and without any ill feelings.
"We take it (election) like a new yam festival where you don't need to enlighten anybody on how to behave. Everybody knows it is a contest and no need for fight. It is just the tradition of the people of the community.
"We put our town first before any contest and we do know that at the end of the day, it means well for the community, such that anyone that wins, you will see the next person embracing him. So, it is a contest between brothers," the commissioner said.
On his part, an APC councillorship candidate from the same ward, Mr Sunday Onyenake, also affirmed that the elections were peaceful.
"We don't fight for elections. I am satisfied with what is happening now as far as this local government council election is concerned," Onyenake said.