The Tide Staff Emerges NAWOJ Chairperson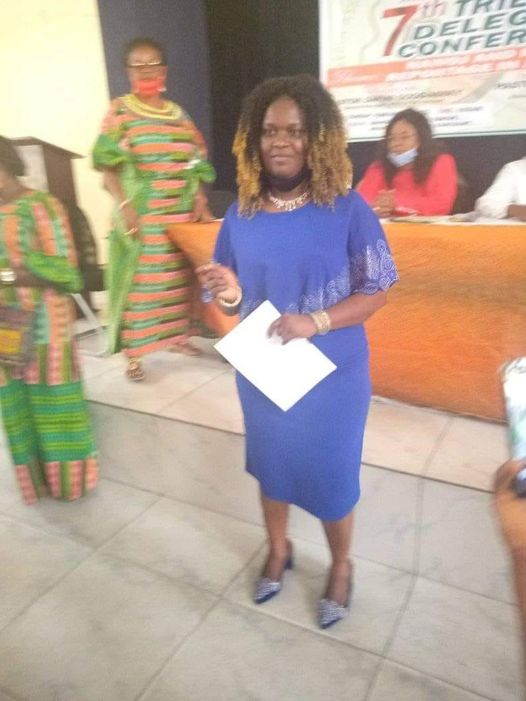 The Tide Chapel of the Nigerian Association of Women Journalists (NAWOJ), Port Harcourt, has produced another chairperson of the association, 23 years after it served in that capacity.
The new chairperson, Susan Serekara Nwikhana, emerged with 92 votes against 46 votes of her opponent, Joy Grant-Amadi of Radio Rivers Chapel.
Announcing the results at the end of the association's 7th Triennial Delegates Conference at the Ernest Ikoli Press Centre, Moscow Road, Port Harcourt, yesterday, the vice president, NAWOJ, Zone F, Mrs Uduak Ikang Obeten-Okorn, commended the credentials committee for the display of maturity in the conduct of the elections.
Describing the elections as fair and keenly contested, Obeten-Okorn said, "the committee did their work and we finished the elections today. I want to thank the eleco committee that were articulate in their job. They displayed maturity all through the process".
Obeten-Okorn charged the newly elected officers to embrace team spirit in order to achieve success in their administration.
Swearing in the officers, the Deputy National President, NAWOJ, Mrs Lilian Okonkwo-Ogabu, congratulated the new executive on their doggedness and urged them to work in unity for the progress of the association.
Okonkwo-Ogabu, noted that there were issues in the state NAWOJ, she challenged the executive to ensure that these issues were tackled maintaining that the association would attend a higher dimension with sincerity of purpose and team work.
In her acceptance speech, the chairperson, Susan Serekara Nwikhana, lauded all Nawojians in the state for their overwhelming support and consistency in delivering her as the chairperson.
In her words, "it is all by your efforts that I emerged as the chairperson of NAWOJ in this state. I thank you all for your support and I want to state it clearly that it will also be by your collective support that I will take NAWOJ in the state to greater heights. I also thank the credentials committee for their dedication and that has made this feat a success."
The newly elected body of the NAWOJ, Rivers State council are Susan Serekara Nwikhana Chairperson, Daba Benibo Vice Chairperson, Doris Tams Morrison Secretary, Ngozi Anosike Assistant Secretary and Beauty David Nteugot Treasurer.
It would be recalled that The Tide Chapel member, Mrs Kadilo Toby, occupied the chairmanship position of the association between 1996-1998.
By: Lady Godknows Ogbulu

Challenge Biases Against Women, Banigo Urges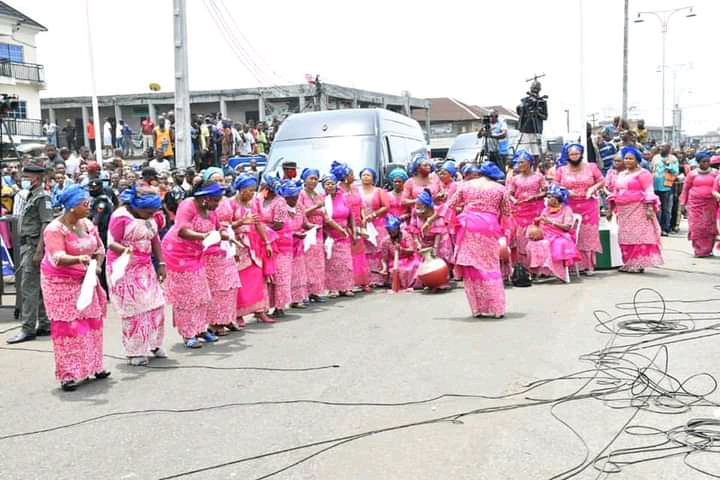 The Rivers State Deputy Governor, Dr. Ipalibo Harry Banigo, says it has become necessary for women to take the lead to challenge the biases that put women in disadvantaged position in the society.
Banigo made this call in a statement in Government House, Port Harcourt, yesterday, to felicitate with women, ahead of the commemoration of the 2021 International Women's Day, today.
The deputy governor said women must strive for excellence in all spheres of life they find themselves in order to change the disadvantaged position often bestowed on them through stereotypes caused by cultural beliefs and practices in a male-dominated world.
She said the theme for this year's celebration, "Women in leadership: Achieving an equal future in a Covid-19 world", underscores the significant roles played by the female folk to develop our society.
Banigo applauded the State Chief Executive, Chief Nyesom Wike for his very gender-friendly disposition which has given Rivers women a sense of belonging.
"Our amiable governor deliberately opened up the political space for women to take up leadership positions; it is on record that Rivers State is the first state in Nigeria where all the local government vice chairmen are women. He has appointed two female Chief Judges back-to-back and the President of the Customary Court of Appeal is also a woman, and there are female commissioners, permanent secretaries and Heads of Government Parastatals, Departments and Agencies, this is in consonance with the theme of this year's International Women's Day celebration", Banigo further stressed.
Banigo, who said there was no substitute for hard work, urged women not to see their gender as a barrier but source of inherent strength to fulfil their God-given destinies, and wished the women folk a happy International Women's Day celebration.
It would be recalled that the 8th of March each year is set aside to celebrate the International Women's Day.

Women Less Likely To Die From Covid-19 Than Men, WHO Affirms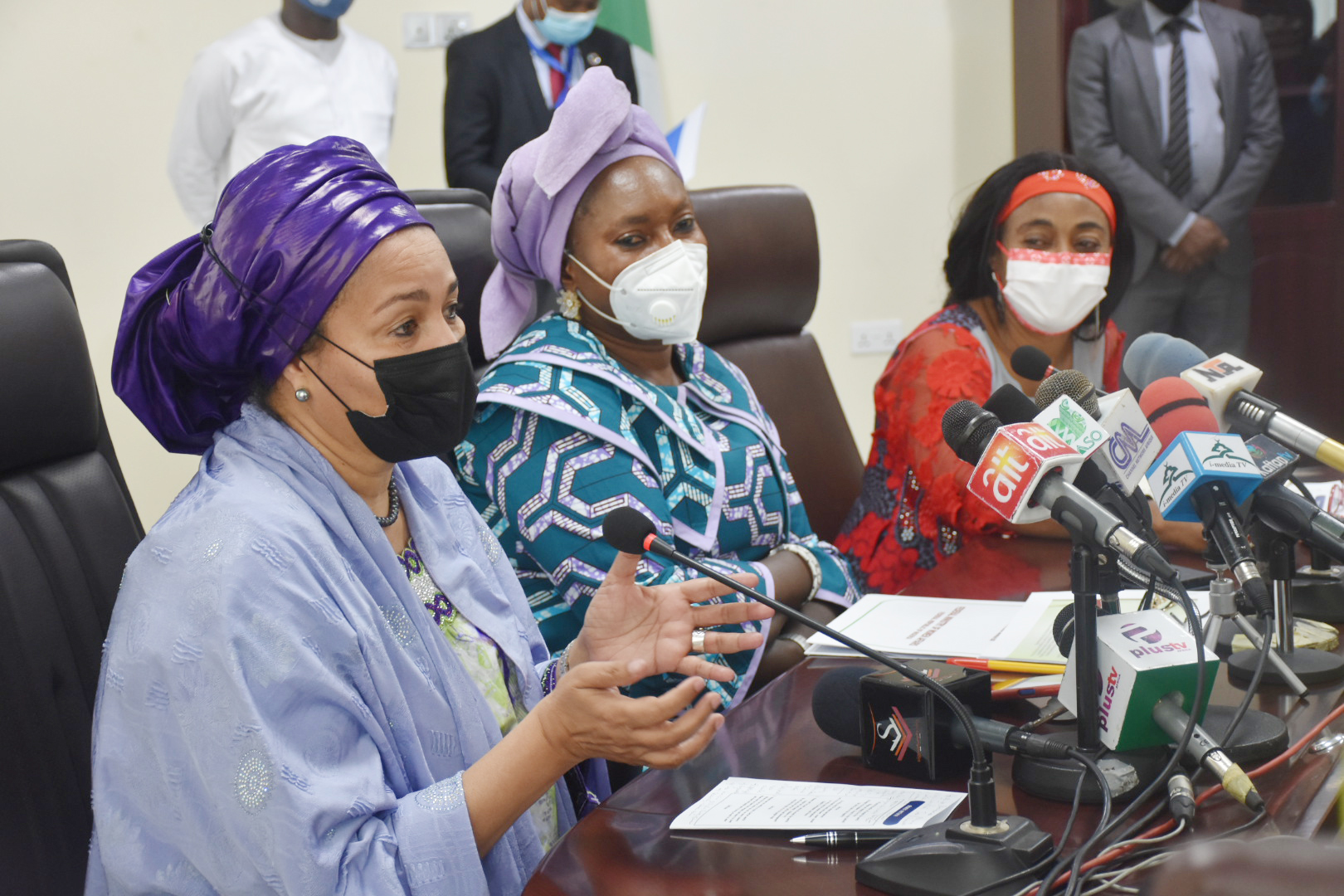 The global health agency says in most countries, women are somewhat less likely to die from Covid-19 than men.
Women account for a slightly smaller proportion of Covid-19 infections and deaths compared with men, a preliminary analysis by the World Health Organisation (WHO) in 28 African countries shows.
The WHO Regional Office for Africa said this in a statement issued from its headquarters in Brazzaville, Congo, yesterday.
According to the statement, WHO Regional Director for Africa, Dr Matshidiso Moeti, reported the findings of the analysis at a virtual press conference on Covid-19.
Moeti said the analysis was based on Covid-19 gender specific epidemiological data provided by countries.
"The data found that although women account for around 41 per cent of Covid-19 cases, this ranges from 31 per cent in Niger to over 57 per cent in South Africa.
"In most countries, women are somewhat less likely to die from Covid-19 than men.
"For instance, in Cote d'Ivoire the case fatality ratio stands at 0.4 per cent for women compared with 0.5 per cent in men.
"In the Democratic Republic of the Congo it is 2.2 per cent versus 2.7 per cent and 0.1 per cent versus 0.5 per cent in Seychelles.
"This comes despite women accounting for a large part of the health workforce which puts them at higher risk of infection,'' she said.
According to the statement, in Africa more than 95,000 health workers have been infected with Covid-19.
It stated that in Seychelles, women accounted for 71 per cent of health worker infections, 64 per cent in Eswatini, 55 per cent in Cote d'Ivoire and 54 per cent in Senegal.
"Further analyses are required to determine the factors behind the disparity in infections between men and women. However, some studies have suggested that biological, behavioural or social factors could be responsible.

Rivers NAWOJ Goes To Church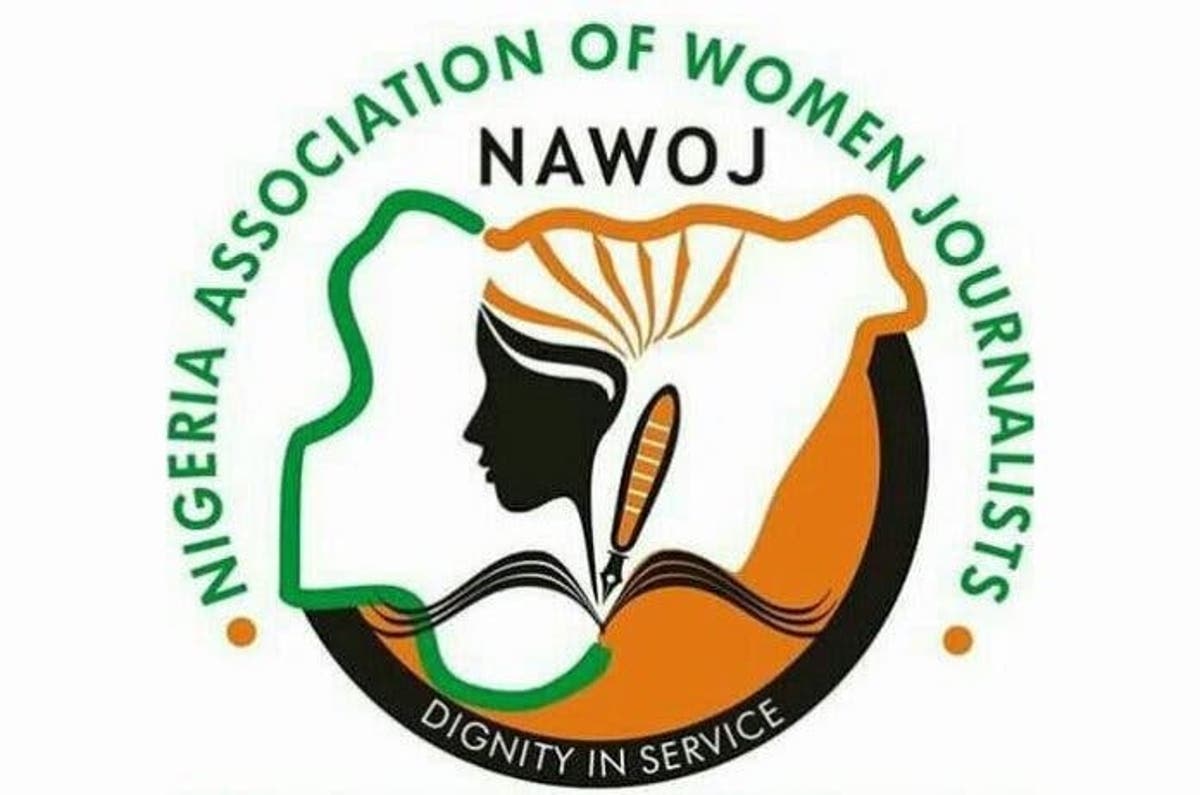 Nigeria Association of Women Journalists (NAWOJ), Rivers State Chapter, last Sunday, February 28, organised a thanksgiving and re-dedication service to usher in the new executive.
The thanksgiving service which held in Living Faith Church, Agip-Ada George Port Harcourt, had in attendance, a large number of female media practitioners from across the media houses in the State.
Speaking at the occasion, the NAWOJ Chairman, Mrs Serekara Susan, said the event was organised to appreciate God for granting her an overwhelming victory in the recent Rivers NAWOJ election, and for successfully constituting a new executive to pilot the affairs of the body for the next three years.
She used the medium to thank her spiritual father, the resident pastor of the church, Pastor Victor Akinsete, for standing by her when it mattered most, and her colleagues who believed in her and gave her their support. She pledged not to disappoint them, while also soliciting their collective support in taking the association to a greater height.
Responding, Pastor Akinsete who was visibly elated at the presence of the female journalists in his church, applauded the association for adding colour and value to the day's worship. He appreciated her for remembering to come and return praise and thanks to the almighty, who did it all.
The pastor who took his sermon from the book of Hebrew Chapter 11:3, urged journalists to live a life of faith, stating that it takes a life of faith to see prophecies fulfilled.