Women Bodies Back Cancer Eradication …Advocate  Provision For Women In PIB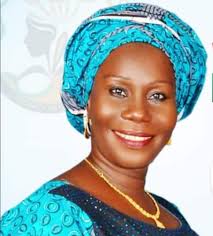 Although the Federal Government, last year, allayed fears of a rise in Nigeria's cancer burden as it upgraded seven tertiary health institutions to manage invasive cancer and cancer-related illnesses in the country, yet, the Nigeria Association Of Women Journalists NAWOJ, observes that some factors still militate against government efforts at effectively combating cancer scourge in Nigeria.
It highlighted poor awareness, poor health seeking behaviour, low level of non-governmental investments, low number of skilled health care personnel, funding gaps as major factors. Others include the myopic view that cancer is a disease of the rich, amid the reality that the poor and downtrodden are suffering in silence.
NAWOJ also spotted some myths and misconceptions that lead to stigmatisation and discrimination against people living with cancer as factors that must be dealt with. The body added that unless government intervened significantly, more Nigerians would continue to die of cancer.
The media women umbrella body is emphasising in a simple term, the imperativeness of  the federal and state governments  to partner with the national and international stakeholders to be able to record more laudable achievements in managing cancer cases in the country, as well as commit adequate resources to reduce cancer death and provide better quality of life for patients and survivors.
It also called on governmental organizations, civil societies and other stakeholders to intensify advocacies and organise more sensitisation programmes, especially in rural areas, to enlighten the public on preventive measures to reduce the prevalence of the killer disease.
In all of this, there is no gainsaying the fact that while the government does its bit in this regard, the masses no doubt, have a part to play if cancer must be subdued. This year is a reminder of the enduring power of cooperation and collective action. It has indeed become obvious that when we choose to come together, we can achieve what we all wish for a healthier, brighter world.  For now, we may not know that all of our actions count as they matter a lot. A cancer-free world is actually not a mirage, but achieveable in our collective action.
As the global community  marked  this year's World Cancer Day, the Nigeria Association of Women Journalists (NAWOJ) in its usual manner, encouraged individuals to go for regular checkups and examinations, as early detection saves lives. NAWOJ is of the view that regular checks is all that is needed to prevent this enigma of our time as early detection will mean early  treatment and eventual prevention.
This is absolutely the message of this year's world cancer day. The 2021 global theme: "I Am And I Will",  acknowledges the fact that our commitment to act will lead to powerful progress in reducing the global impact of cancer and create a cancer-free world. It is a call for everyone, irrespective of who you are, because our actions – big or small – will make a lasting, positive change.
According to the United Nations, such actions have an impact on everyone around us, within our neighbourhoods, communities and cities. And that more than ever, our actions are being felt across borders and oceans.
There is no doubt that there is cure when detected early, therefore, we encourage regular checkups and examinations as most cancers can be removed with either drugs, radiotherapy or surgeries, when detected early. NAWOJ believes everyone has the capacity to address the cancer burden and that, together, we can work to reduce cancer risk factors and overcome barriers to early diagnosis, treatment and palliative care in Nigeria.
Meanwhile, the Medical Association of Nigeria, MWAN, Rivers State, has advocated for early screening, adopting healthy lifestyles and called on everyone to take action to reduce the risk of cancer. The state president of the association,  Dr Vetty Agala, in commemoration of the World Cancer Day 2021 in Port Harcourt, announced that so far, eighty five (85) women have benefitted from VIA, fifty-two (52) from pap smear and eighty six (86) persons had clinical breast examinations, while two hundred and eighty (280) students from two (2) secondary schools also had health education on cervical cancer, personal hygiene, HIV-self testing and gender- based violence.
It would be recalled that the association had flagged off screening for breast and cervical cancer at their Every Woman's Centre Lane 1, Block 3, Flat 3 Marine Base Estate, while routine screening continues even after the world cancer day.
In another development,  the Nigerian Association of Women Journalists, NAWOJ ,  has advocated  a Petroluem Industry Bill, PIB, that increases participation of Women in the oil and gas sector. The Zonal Vice President of Zone B, NAWOJ, Mrs Ayaba Omobola Nowoola- Akigbehin, made the appeal in a workshop with female journalists of South/South and South West Zones  held in Lealo Hotel, Lagos State  with the theme:  "PIB: X-Raying Women Issues for Media Reportage".
Nawoj realised that despite the challenges faced by women as a result of the exploration of oil and gas and pollution in our environment which affected the livelihood of women, there was no provision in any sections of the bill that provided for the need of the women, especially in allotting positions to the women in accordance with the 35 per cent affirmation.
NAWOJ therefore, promised to reach out to the National Assembly and the Presidency to make its stand known before the passage of the PIB.
It is worthy to note that the bill, if passed into law, will improve the operation of the oil and gas sector and boost local industralisation. However, due to the delay in the passage of the bill by National Assembly in the past 20 years, the nation has suffered economic setbacks from both foreign and local investors.
By: Sylvia ThankGod-Amadi
Speak Up When Sexually Abused, Banigo Urges Survivors
Rivers State Deputy Governor, Dr. Ipalibo Harry Banigo has said that survivors of sexual abuse must speak up for the perpetrators of the heinous crime to be punished.
Banigo reiterated this during a sensitisation campaign on the theme: "Dealing with Mental Health and Sexual Abuse in Unity Schools", organized by the Support the Girl Child Initiative Programme of her office at the Federal Government College in Port Harcourt.
Represented by her Senior Special Assistant, Barrister Inegogo Fubara, the deputy governor said the programme was put together because of the importance she attaches to the mental and psychological health of young people, adding that it was part of the commemoration of the World Mental Health Day and the International Day of the Girl Child.
Banigo, who urged the students to take the programme seriously, said they should see the guidance counsellor of the school whenever they were depressed for proper counselling, stressing that they must speak out whenever they face any form of abuse.
"I want you to understand that the fact that you have been sexually abused is not the end of life, there is life after rape, and there is life after sexual abuse. Do not keep quiet about it, even if it was done at home or in school, please speak up", Banigo added.
According to the deputy governor, "Rape is a criminal offence that is punishable, and the punishment for rape is life imprisonment".
She said even children could be jailed for rape, adding that for a child, the punishment could be 14 years in imprisonment.
Banigo said in 2018, the Protect the Girl Child Initiative, organized its first Mental and Sexual Abuse seminar at the Federal Government Girls' College, Abuloma, where links about sexual violence and how to stop it and ensure that the voices of survivors were heard was set up.
According to the her, "At the seminar in Abuloma, a female student who had been violated repeatedly, since she was eight years old, came out, and the Protect the Girl Child Initiative, in the Office of the Deputy Governor was able to take her out of the environment, provided a safe home for her, and ensured that the perpetrator was reported to the police. Today, she is in her 200-level in the university".
She added that, a similar programme for about 1,300 students was held at Holy Rosary College in 2018, where for the first time, many students understood what it means to be sexually abused, and realised that it was not the end of the world.
In his presentation on the topic, "Depression: How To Recognise And Deal With It", a Consultant Neuropsychiatrist in the University of Port Harcourt Teaching Hospital, Dr. Chukwuma Oke Afor, said depression has to do with un-controlled sadness, lack of interest in the things the person used to love in the past as well as fatigue.
He also said inability to sleep; having a feeling of hopelessness and the desire to end one's life are signs of depression, while noting that counselling by a trusted person could help to salvage the situation.
The representative from the Doctors Without Borders, Onyinye Anaba, who spoke on the topic, "Sexual Abuse and Where to find Help", frowned at the situation whereby victims of sexual abuse are blamed for the crime instead of naming and shaming the perpetrators.
Women Protest, Accuse School Principal Of Extortion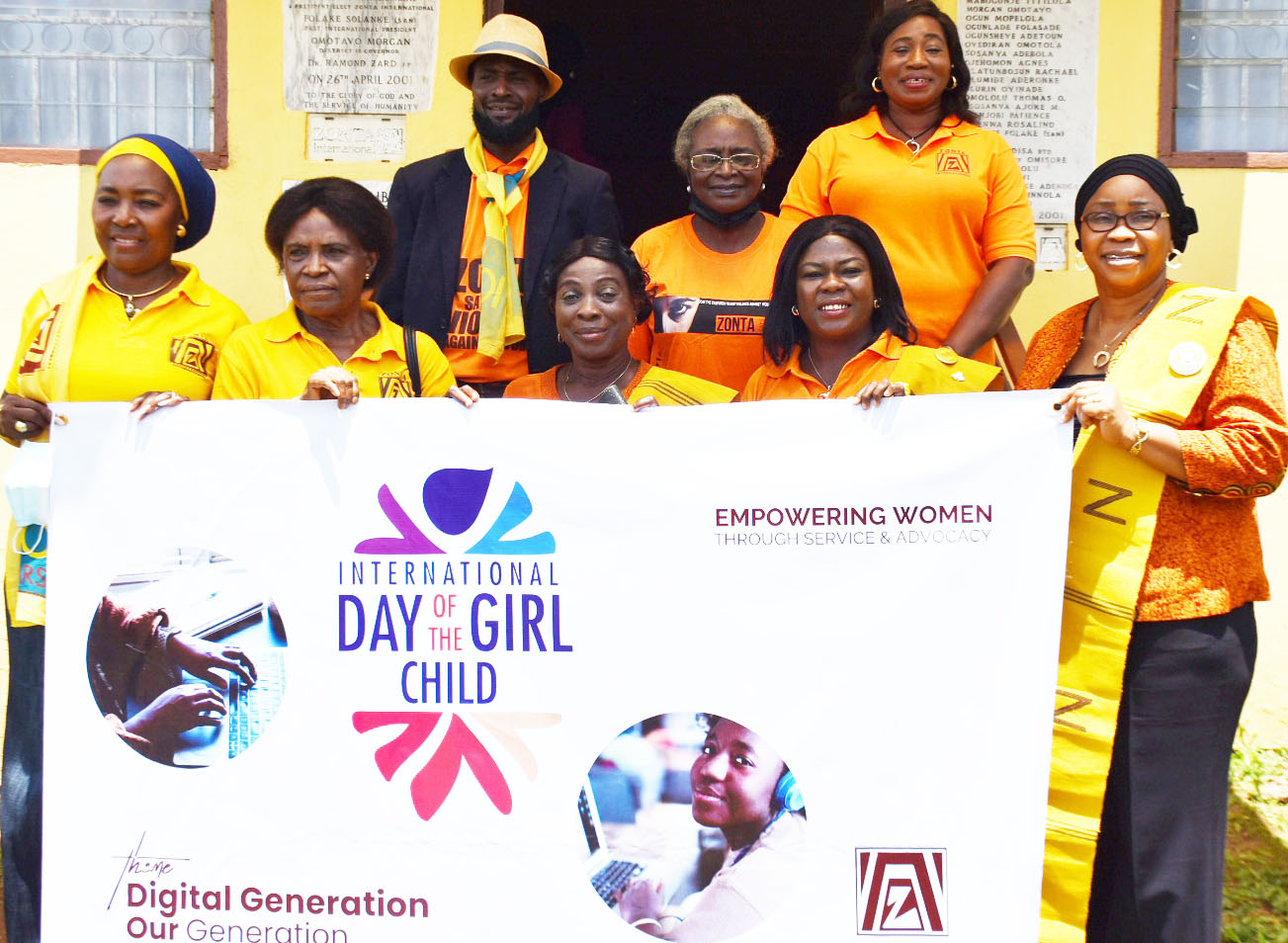 Women of Ovwor community, Ughelli South Local Government Area, Delta State, Monday, embarked on a protest against alleged illegal collection of levies by Principal of the Ovwor Mixed Secondary School, Ovwor, Mr Fedelis Okoro.
However, the Principal of the school, Mr Fedelis Okoro who was not in the school during the protest, said; "all the allegations are not true. I am very busy right now, will call you when I am less busy to explain myself."
The protesters, mostly women who stormed the school's premises, displaying leaves and chanting songs of grievances, alleged that the school Principal was collecting high admission fees, high MMF fees and refusing to give examination results to students.
Speaking during the protest, women General Secretary of the Community, Mrs Anna Umukoro said; "the school is asking each new student to pay as much as N10,500 for admission, which is outside other things like machetes, brooms, disinfectants, books, soap and others that the children still have to buy before they can be admitted.
"From our findings, the money they are collecting in the school is far more than what other government schools collect for the same admission.
"We want the Principal to explain to us why he is collecting all these levies. Why Ovwor Secondary school admission fee is different from other government schools. We are farmers and struggle to pay what we used to pay but since this Principal resumed, things have gone from bad to worse and we can no longer bear it, that is why we are here."
Chairman of Parent Staff Association (PSA) of the school, Mr Promise Atimati, alleged: "two years ago we agreed with the school management that parent staff fund should be raised to meet certain needs in the school, such as dilapidated structures and payments for security.
"And we agreed we should employ two security men from the school, the community should pay N15,000 while the school pay N15,000 from the PSA account, but until recently, the principal refused to pay the money, it is the community that is doing the payment.
"He refused to open an account as agreed for the PSA fund. He is the only one just collecting and using the money without giving an account to anybody and we are not seeing what he is spending the money on. So, we are in total support of what the women are doing."
On his part, President General of Ovwor Community, Mr Vincent Oshokor, said; "before now we have received complaints by the parents that the Principal was collecting some levies not approved by the government.
"When we heard of it, we called the Principal, we invited him for a meeting which he attended and pleaded that we should give him time to address the issue. But to our surprise after the meeting, things went from bad to worse, so we called him severally again for a meeting, but he ignored us.
"So when the women came to me after they had first sought permission from the 'Otota' (spokesman) of the community that they needed permission to embark on this peaceful protest, I obliged them because there was nothing more I could do since the Principal has refused all avenues of peaceful discussion."
Some of the students who spoke to Journalists on condition of anonymity said they were being made to pay levies which their mates in other schools did not pay.
NGO Highlights Importance Of Internet To Women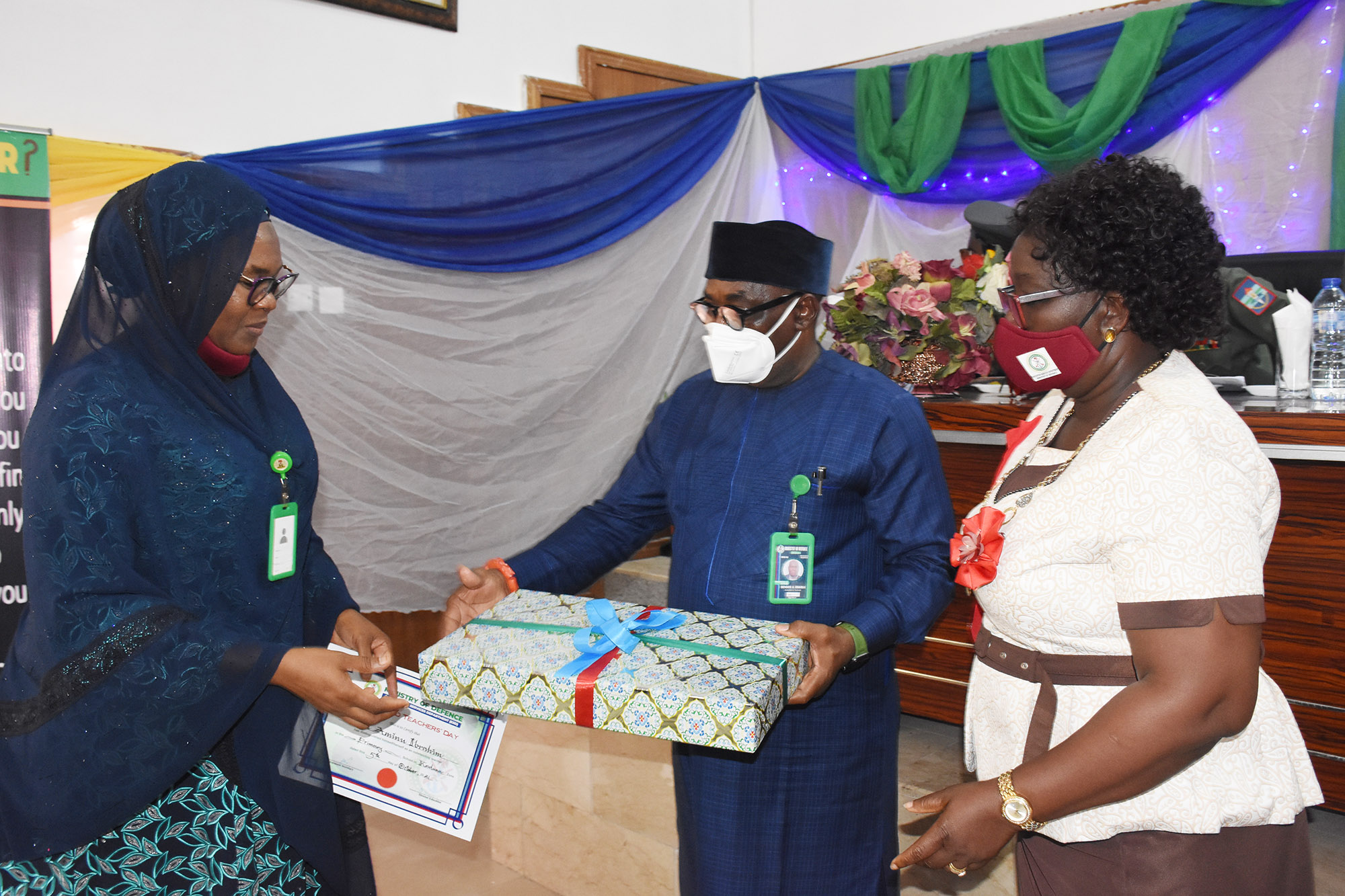 A non-profit organisation, Developing Women to Survive Empowerment Initiative (DWS), says digitalisation has given more women a voice against abuses.
The Founder of DWS, Mrs Abimbola Onwuchekwa, who stated this in Lagos,  yesterday, said that through digitalisation, many more women had been able to speak up against abuses in marriages and other relationships.
Onwuchekwa said that digitalisation had also made it easier for victims of rape to speak out without being stigmatised.
According to her, more women from abused backgrounds have also received cancelling, healing and empowerment and entrepreneurship opportunities through the internet.
She said that women were less exposed to dangers through the internet because  many things were being done digitally.
"The internet is more for women because there are opportunities for women on work flexibility and multitasking.
"It creates the ability to acquire and interact with customers, receive training, provide mentorship and eliminate barriers.
''Digitalisation helps women to multitask as well as reduce vulnerability and risk of rape,'' she said.
According to her, DWS has helped women to get healing emotionally, psychologically and physically, leveraging on digitalisation.
She advocated a violence-free and discrimination-free society driven by digitalisation.
The founder also encouraged the media to produce gender transformative contents.
DWS is an online initiative focused on giving women a voice and counselling, and helping them to overcome abuses as well as empowering them.