Women Bodies Back Cancer Eradication …Advocate  Provision For Women In PIB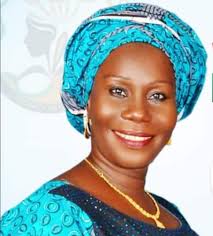 Although the Federal Government, last year, allayed fears of a rise in Nigeria's cancer burden as it upgraded seven tertiary health institutions to manage invasive cancer and cancer-related illnesses in the country, yet, the Nigeria Association Of Women Journalists NAWOJ, observes that some factors still militate against government efforts at effectively combating cancer scourge in Nigeria.
It highlighted poor awareness, poor health seeking behaviour, low level of non-governmental investments, low number of skilled health care personnel, funding gaps as major factors. Others include the myopic view that cancer is a disease of the rich, amid the reality that the poor and downtrodden are suffering in silence.
NAWOJ also spotted some myths and misconceptions that lead to stigmatisation and discrimination against people living with cancer as factors that must be dealt with. The body added that unless government intervened significantly, more Nigerians would continue to die of cancer.
The media women umbrella body is emphasising in a simple term, the imperativeness of  the federal and state governments  to partner with the national and international stakeholders to be able to record more laudable achievements in managing cancer cases in the country, as well as commit adequate resources to reduce cancer death and provide better quality of life for patients and survivors.
It also called on governmental organizations, civil societies and other stakeholders to intensify advocacies and organise more sensitisation programmes, especially in rural areas, to enlighten the public on preventive measures to reduce the prevalence of the killer disease.
In all of this, there is no gainsaying the fact that while the government does its bit in this regard, the masses no doubt, have a part to play if cancer must be subdued. This year is a reminder of the enduring power of cooperation and collective action. It has indeed become obvious that when we choose to come together, we can achieve what we all wish for a healthier, brighter world.  For now, we may not know that all of our actions count as they matter a lot. A cancer-free world is actually not a mirage, but achieveable in our collective action.
As the global community  marked  this year's World Cancer Day, the Nigeria Association of Women Journalists (NAWOJ) in its usual manner, encouraged individuals to go for regular checkups and examinations, as early detection saves lives. NAWOJ is of the view that regular checks is all that is needed to prevent this enigma of our time as early detection will mean early  treatment and eventual prevention.
This is absolutely the message of this year's world cancer day. The 2021 global theme: "I Am And I Will",  acknowledges the fact that our commitment to act will lead to powerful progress in reducing the global impact of cancer and create a cancer-free world. It is a call for everyone, irrespective of who you are, because our actions – big or small – will make a lasting, positive change.
According to the United Nations, such actions have an impact on everyone around us, within our neighbourhoods, communities and cities. And that more than ever, our actions are being felt across borders and oceans.
There is no doubt that there is cure when detected early, therefore, we encourage regular checkups and examinations as most cancers can be removed with either drugs, radiotherapy or surgeries, when detected early. NAWOJ believes everyone has the capacity to address the cancer burden and that, together, we can work to reduce cancer risk factors and overcome barriers to early diagnosis, treatment and palliative care in Nigeria.
Meanwhile, the Medical Association of Nigeria, MWAN, Rivers State, has advocated for early screening, adopting healthy lifestyles and called on everyone to take action to reduce the risk of cancer. The state president of the association,  Dr Vetty Agala, in commemoration of the World Cancer Day 2021 in Port Harcourt, announced that so far, eighty five (85) women have benefitted from VIA, fifty-two (52) from pap smear and eighty six (86) persons had clinical breast examinations, while two hundred and eighty (280) students from two (2) secondary schools also had health education on cervical cancer, personal hygiene, HIV-self testing and gender- based violence.
It would be recalled that the association had flagged off screening for breast and cervical cancer at their Every Woman's Centre Lane 1, Block 3, Flat 3 Marine Base Estate, while routine screening continues even after the world cancer day.
In another development,  the Nigerian Association of Women Journalists, NAWOJ ,  has advocated  a Petroluem Industry Bill, PIB, that increases participation of Women in the oil and gas sector. The Zonal Vice President of Zone B, NAWOJ, Mrs Ayaba Omobola Nowoola- Akigbehin, made the appeal in a workshop with female journalists of South/South and South West Zones  held in Lealo Hotel, Lagos State  with the theme:  "PIB: X-Raying Women Issues for Media Reportage".
Nawoj realised that despite the challenges faced by women as a result of the exploration of oil and gas and pollution in our environment which affected the livelihood of women, there was no provision in any sections of the bill that provided for the need of the women, especially in allotting positions to the women in accordance with the 35 per cent affirmation.
NAWOJ therefore, promised to reach out to the National Assembly and the Presidency to make its stand known before the passage of the PIB.
It is worthy to note that the bill, if passed into law, will improve the operation of the oil and gas sector and boost local industralisation. However, due to the delay in the passage of the bill by National Assembly in the past 20 years, the nation has suffered economic setbacks from both foreign and local investors.
By: Sylvia ThankGod-Amadi

Challenge Biases Against Women, Banigo Urges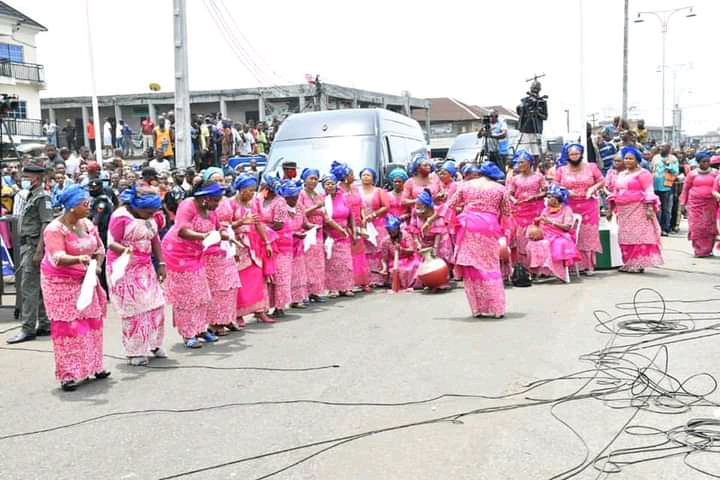 The Rivers State Deputy Governor, Dr. Ipalibo Harry Banigo, says it has become necessary for women to take the lead to challenge the biases that put women in disadvantaged position in the society.
Banigo made this call in a statement in Government House, Port Harcourt, yesterday, to felicitate with women, ahead of the commemoration of the 2021 International Women's Day, today.
The deputy governor said women must strive for excellence in all spheres of life they find themselves in order to change the disadvantaged position often bestowed on them through stereotypes caused by cultural beliefs and practices in a male-dominated world.
She said the theme for this year's celebration, "Women in leadership: Achieving an equal future in a Covid-19 world", underscores the significant roles played by the female folk to develop our society.
Banigo applauded the State Chief Executive, Chief Nyesom Wike for his very gender-friendly disposition which has given Rivers women a sense of belonging.
"Our amiable governor deliberately opened up the political space for women to take up leadership positions; it is on record that Rivers State is the first state in Nigeria where all the local government vice chairmen are women. He has appointed two female Chief Judges back-to-back and the President of the Customary Court of Appeal is also a woman, and there are female commissioners, permanent secretaries and Heads of Government Parastatals, Departments and Agencies, this is in consonance with the theme of this year's International Women's Day celebration", Banigo further stressed.
Banigo, who said there was no substitute for hard work, urged women not to see their gender as a barrier but source of inherent strength to fulfil their God-given destinies, and wished the women folk a happy International Women's Day celebration.
It would be recalled that the 8th of March each year is set aside to celebrate the International Women's Day.

Women Less Likely To Die From Covid-19 Than Men, WHO Affirms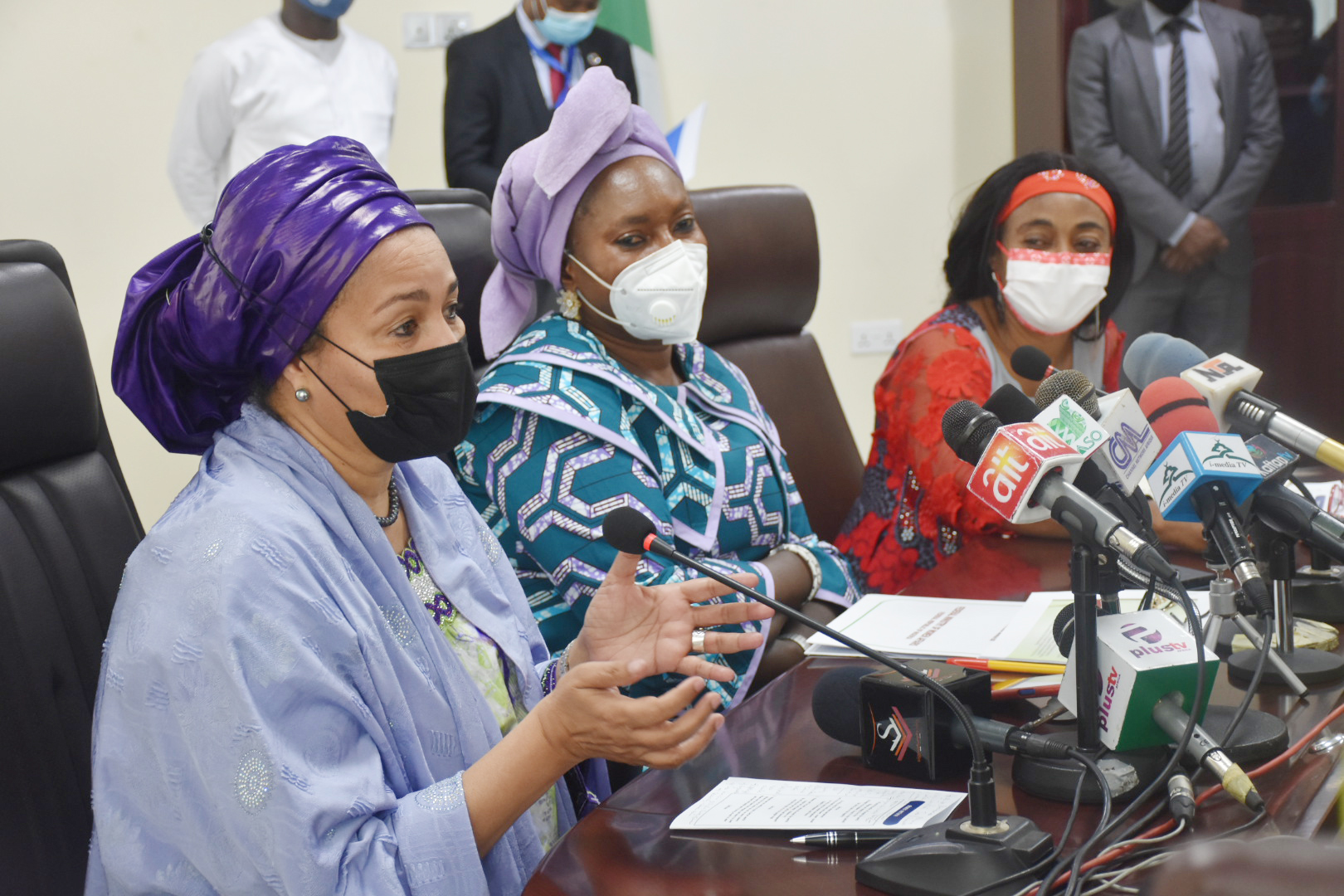 The global health agency says in most countries, women are somewhat less likely to die from Covid-19 than men.
Women account for a slightly smaller proportion of Covid-19 infections and deaths compared with men, a preliminary analysis by the World Health Organisation (WHO) in 28 African countries shows.
The WHO Regional Office for Africa said this in a statement issued from its headquarters in Brazzaville, Congo, yesterday.
According to the statement, WHO Regional Director for Africa, Dr Matshidiso Moeti, reported the findings of the analysis at a virtual press conference on Covid-19.
Moeti said the analysis was based on Covid-19 gender specific epidemiological data provided by countries.
"The data found that although women account for around 41 per cent of Covid-19 cases, this ranges from 31 per cent in Niger to over 57 per cent in South Africa.
"In most countries, women are somewhat less likely to die from Covid-19 than men.
"For instance, in Cote d'Ivoire the case fatality ratio stands at 0.4 per cent for women compared with 0.5 per cent in men.
"In the Democratic Republic of the Congo it is 2.2 per cent versus 2.7 per cent and 0.1 per cent versus 0.5 per cent in Seychelles.
"This comes despite women accounting for a large part of the health workforce which puts them at higher risk of infection,'' she said.
According to the statement, in Africa more than 95,000 health workers have been infected with Covid-19.
It stated that in Seychelles, women accounted for 71 per cent of health worker infections, 64 per cent in Eswatini, 55 per cent in Cote d'Ivoire and 54 per cent in Senegal.
"Further analyses are required to determine the factors behind the disparity in infections between men and women. However, some studies have suggested that biological, behavioural or social factors could be responsible.

Rivers NAWOJ Goes To Church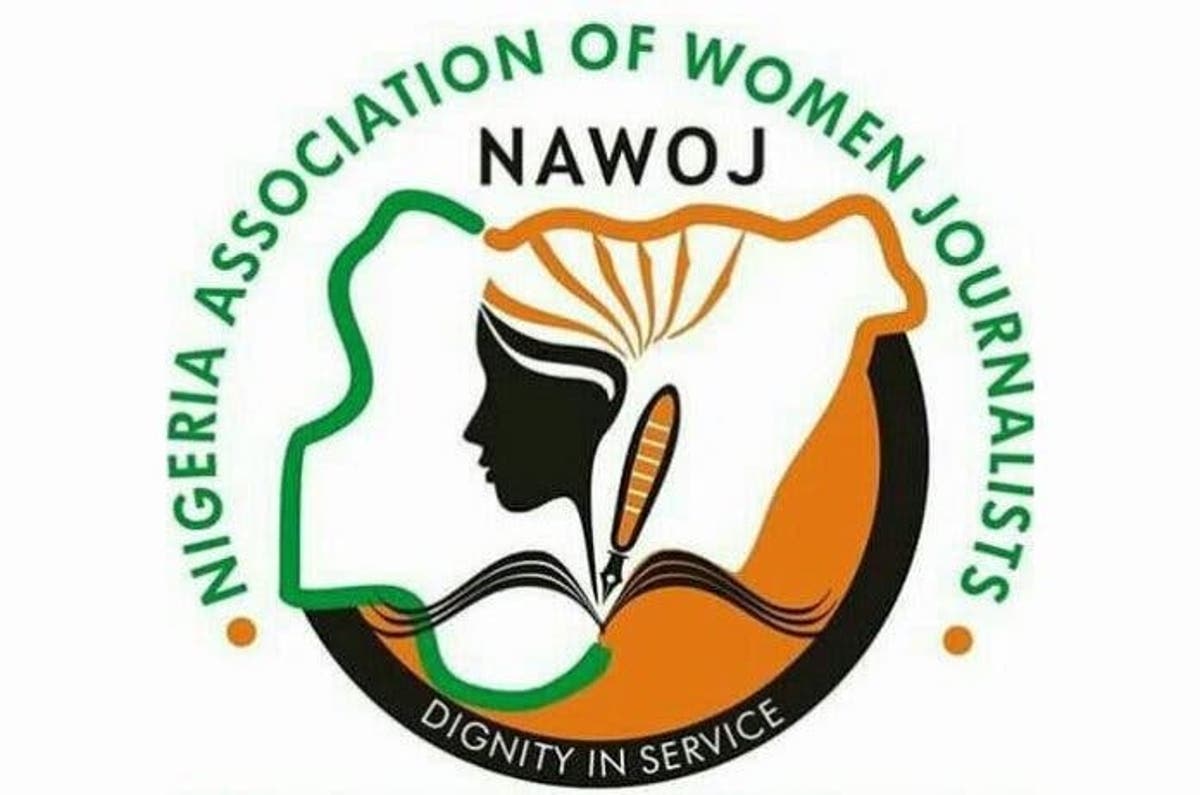 Nigeria Association of Women Journalists (NAWOJ), Rivers State Chapter, last Sunday, February 28, organised a thanksgiving and re-dedication service to usher in the new executive.
The thanksgiving service which held in Living Faith Church, Agip-Ada George Port Harcourt, had in attendance, a large number of female media practitioners from across the media houses in the State.
Speaking at the occasion, the NAWOJ Chairman, Mrs Serekara Susan, said the event was organised to appreciate God for granting her an overwhelming victory in the recent Rivers NAWOJ election, and for successfully constituting a new executive to pilot the affairs of the body for the next three years.
She used the medium to thank her spiritual father, the resident pastor of the church, Pastor Victor Akinsete, for standing by her when it mattered most, and her colleagues who believed in her and gave her their support. She pledged not to disappoint them, while also soliciting their collective support in taking the association to a greater height.
Responding, Pastor Akinsete who was visibly elated at the presence of the female journalists in his church, applauded the association for adding colour and value to the day's worship. He appreciated her for remembering to come and return praise and thanks to the almighty, who did it all.
The pastor who took his sermon from the book of Hebrew Chapter 11:3, urged journalists to live a life of faith, stating that it takes a life of faith to see prophecies fulfilled.