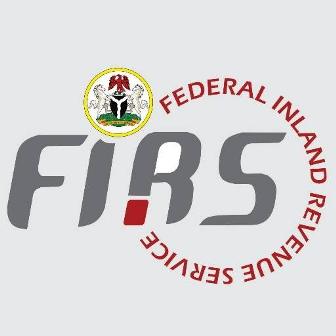 The revelation by the Executive Chairman of the Federal Inland Revenue Service (FIRS), Mr Muhammad Nami, that Nigeria lost about N5.4 trillion between 2007 and 2017 through tax evasion by multinational companies operating in the country is sad. It points to the embarrassing level of corruption in the nation. The foreign companies and their Nigerian partner conspirators must not go unpunished.
Nami stated this after a workshop on "Effective Audit of Multinational Corporations for Domestic Revenue Mobilisation in Nigeria," organised by the Service in conjunction with the Tax Justice Network. He said between 2007 and 2017, "Nigeria was reported to have lost over US$178 billion (about N5.4 trillion) through tax evasion by multinationals" doing business in the country.
The galactic fraud indicates the dearth of due process in tax regime in the country. The action of the multinational firms can only be characterised as an economic crime deserving of the Economic and Financial Crimes Commission's (EFCC) attention. The sheer divulgence of the offence is not enough, it must be followed by investigations. Those found peccant must be brought to justice to serve as a deterrent to others.
FIRS former boss, MrBabatunde Fowler, had equally hinted that the country lost between $14 and $15 billion to tax evasion annually by multinational firms. The challenge to curb tax eschewal is quite overwhelming. While several information leaks released in the past years had helped in unveiling the depth and breadth of the challenge, the increasing mobility of income and assets has only complicated matters.
A December 2014 report from Global Financial Integrity stated that developing and emerging economies which included Nigeria lost US$6.6 trillion in illicit financial flows from 2003 through 2012, with illicit outflows increasing at a staggering average rate of 9.4 per cent per yearr — roughly twice as fast as global GDP.
Data from the National Bureau of Statistics (NBS) exhibited that the federal government realised N7.8 trillion from Company Income Tax (CIT) from January 2015 till the end of the third quarter of 2020. This was far short of the billowed revenue for the period. Of this amount N4.08 trillion (52 per cent) was received from local firms, while N3.05 trillion (39 per cent) came from the contribution of non-resident companies doing business in the country.         In 2014, then Coordinating Minister of the Economy,  NgoziOkonjo-Iweala, disclosed that 65% of companies in Nigeria had declined to forward their tax returns and an incredible 75% were not in the FIRS tax net. She maintained that the much-vaunted case for economic diversification would gain little traction without a steady pipeline of alternative income sources such as taxation.
Similarly, FIRS disclosed in 2018 that over 6,772 billionaires do not pay tax. This category of individuals have between N1billion and N5 billion in their accounts, but no Tax Identification Number (TIN) with which they can file the statutory percentage of tax returns on their income. In Nigeria, tax elusion has become second nature and the direct implication is that the government is unable to generate enough revenue to fulfil its statutory obligations to the citizenry.
Also in 2019, the Socio-Economic Rights and Accountability Project (SERAP) published a report inferring that the failure of the Nigerian government to enforce Capital Gains Tax on over $8 billion oil and gas assets sold to Nigerian entities fuels poverty, underdevelopment and inequality in the country. Unsurprisingly, the nation woke up to a Forbes report the same year which ranked Nigeria the world's sixth most miserable country.
At a tax forum in 2017, Vice President YemiOsinbajo linked high-wire corruption to tax evasion. This signifies that when citizens pay their taxes, they have the moral right to hold government accountable if social amenities are not made available as and when due. But this is not the case in Nigeria, where citizens are only tax compliant because their taxes are deducted at source under the Pay As You Earn (PAYE) system, while just 4% comply under Direct Assessment.
It was for this reason President Muhammadu Buhari administration in 2017, launched the Voluntary Assets and Income Declaration Scheme (VAIDS) in a bid to include more Nigerians in the tax net. The initiative saw the setting up of tax clinics to offer free service, consultation and legal representation for defaulting companies wishing to voluntarily file their tax returns.
By June 2018, the federal government announced that the plan paid off as it had realised a total of N30 billion from the initiative, which spanned July 1, 2017, to June 30, 2018. Fowler said one of the outcomes was the growth of the national taxpayer database from under 14 million before 2016 to over 19 million in 2018.
There is a need for government-citizen engagement to drive a more realistic and sustainable culture of tax compliance in Nigeria. Unfortunately, citizens have a very poor perception of tax accountability by the government which translates to low tax morale, even in the face of very stiff penalties for default.
At this time of acute financial crisis due to revenue shortfalls, everything must be done so quickly to recover the N5.4 trillion lost through tax evasion. Without doubt, taxation is a major revenue source where government gets money to meet some of its developmental objectives. Therefore, the National Assembly and the EFCC should take tax dodge more seriously and put in place necessary measures to make the act a heinous crime with tougher deterring sanctions on the affected companies and their collaborating tax officials.
As NLNG Train 7 Kicks Off…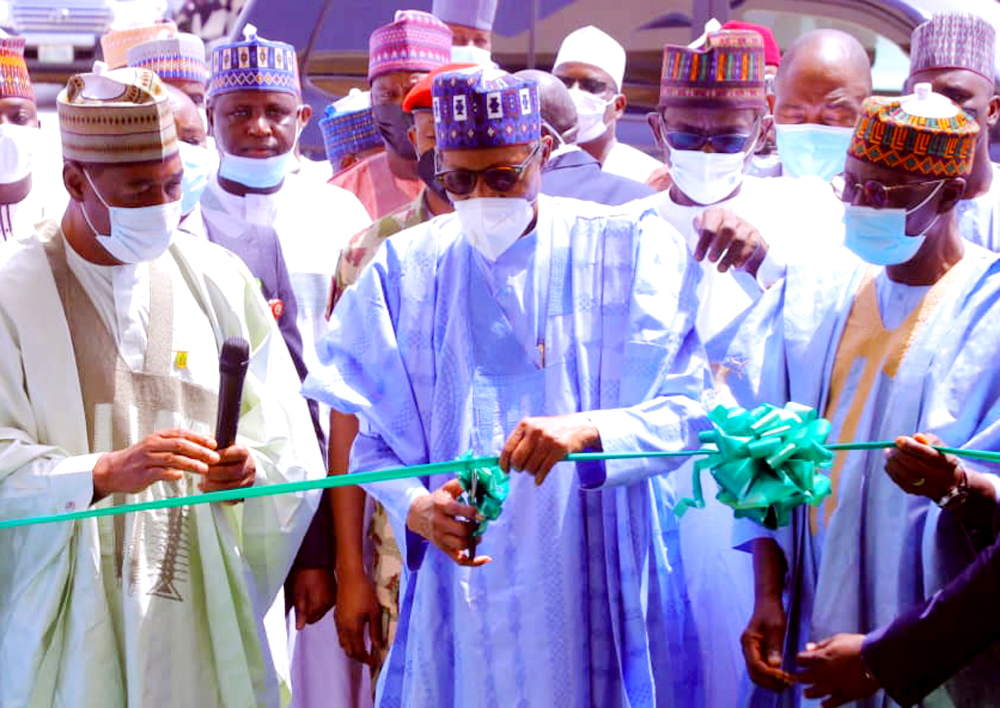 History was made when President Muhammadu Buhari last Tuesday flagged off a much-anticipated project to construct Train 7 of the Nigerian Liquefied Natural Gas (NLNG) in Bonny, Rivers State. Buhari, during the virtual groundbreaking at the NLNG ground, had sought stakeholders cooperation to ensure completion of the Train 7 project "safely and on time" to pave way for a Train 8 expansion.
Buhari, in his charge to stakeholders at the occasion, said, "As we flag off the Train 7 today, I look forward to development and execution of more gas projects by the International Oil Companies (IOCs) and indigenous operators, and more Trains from Nigeria LNG to harness over 600 trillion cubic feet of proven gas reserves we are endowed with".
Estimated to cost about $6 billion, the project is expected to increase the six processing units (trains) of the NLNG plant at Bonny Island to seven trains. This will increase the current installed capacity of the plant. Led by the Italian multinational, Saipem, with a share of $2.7 billion of the contract value, other members of the consortium are Japan's Chiyoda Corporation and Daewoo Engineering & Construction of South Korea.     
For one thing, Train 7 has added new profiles to the domestic gas sector. A consortium of some Nigerian banks, international development finance institutions, as well as three export credit agencies will provide $3 billion of debt financing for the project, making it the world's first LNG project with multi-tranche corporate financing. 
The Tide applauds the Federal Government's laudable feat by ensuring the take-off of this long-awaited project. It is hoped that Train 8 will not remain in waiting in the manner Train 7 was delayed. As it is now, the project showcases Nigeria as mainly a gas-rich country to be reckoned with.
It is simply refreshing that NLNG, which was just an ordinary project in the early 90s, has successfully transformed into a very prosperous firm with over 20 years of credible operations and an uninterrupted supply of Liquefied Natural Gas, Liquefied Petroleum Gas and Natural Gas Liquids into the global market. This is positive indication that the nation has enormous capability to provide value to the world by harnessing its natural resources.
Through the Decade of Gas initiative, which was recently launched, Nigeria will be changed into a major gas and industrialised nation with gas playing the key role as revenue earner, fuel for industries and necessary feed for petrochemicals and fertiliser plants.
The NLNG has generated $114 billion in revenues over the years, paid $9 billion in taxes; $18 billion in dividends to the Federal Government and $15 billion in feed gas purchase. These again are estimable achievements by the company's Management Team that is exclusively Nigerian. With this level of accomplishment, we can only hope that the enterprise continues to grow beginning with this Train 7 project, and position Nigeria to thrive through the energy transition.
A fundamental advantage of Train 7 is its capacity to guarantee every stakeholder more dividends in terms of further reduction in gas flaring, more revenue to the nation and shareholders, more job opportunities, especially at the construction phase and more social investments for the society.
Again, Train 7 will increase NLNG's overall capacity to 30 million tonnes per annum (mtpa) from the current 22 million mtpa, adding immense value to the nation and the people. The project would stimulate inflow of about 10 billion dollars Foreign Direct Investment (FDI) into Nigeria, create 12,000 direct jobs in Bonny Island and additional 40,000 indirect construction jobs.
Another beneficiary of the project is the domestic Liquefied Petroleum Gas (LPG) market. At the moment, NLNG produces one million metric tonnes of LPG and supplies 350,000 metric tonnes of the product to the domestic market, accounting for 50 per cent of LPG supply in Nigeria. 
With the additional capacity of the plant, the production and supply of LPG to the domestic market is expected to increase, thereby deepening the penetration of the low-cost and high efficiency cooking fuel in the country. Compared to kerosene and traditional biomass (such as firewood and charcoal), LPG is considered a cleaner alternative fuel.
Nigeria has ridden on the back of oil for over 60 years, but with the Train 7 project, the country is now set to fly on the wings of gas. However, this projection will be unattainable without a peaceful atmosphere. That is why Bonny and Finima indigenes must see themselves as one and opt for harmonious settlement of the ownership of host community rights saga. The Federal Government should directly intervene in the matter and ensure that the project is not unduly delayed.
Ending Kidnap Of School Children
Even though the Islamist fundamentalist terrorist group, Boko Haram, has been at the top of their murderous trade in Nigeria for years, throwing bombs, engaging in suicide missions, attacking religious places and worship centres, targeting schools, markets, motor parks and other public places, killing people for fun, the entire world was particularly outraged when, in 2014, 276 school-girls were taken away from their hostels at Government Girls Senior Science Secondary School, Chibok, Yobe State, in Nigeria's North Eastern region.
While more than seven years after that unfortunate incident that drew the attention of the United Nations and several world leaders like the then President of the United States, Barak Obama and his wife, Michele to engage in the #Bring Back Our Girls movement with many of the girls still in captivity, kidnap of school children has fast become a regular occurrence across the North-east, North-west and North-central regions.
Between December, 2020 and now, close to a thousand students and staff have been abducted in nearly 10 attacks on schools in Niger, Kano, Katsina, Jiawa, Zamfara, Kaduna, Sokoto and Yobe States. On December 11, 2020, more than 300 students of Government Science Secondary School, Kankara, Katsina State, were abducted. The 344 students were released about one week later. On February 27, 2021, a pupil was killed while 27 others were kidnapped by armed men from Government Science College, Kagara, Niger State. Three members of staff of the school and 12 of their relatives were taken along. They regained their freedom about a week later when more than 300 school girls were carted away by gun men from a school in Zamfara State.
On February 26, 2021, unidentified gun men kidnapped 317 school girls from Government Girls Secondary School, Jangebe, Zamfara State. The students were to regain their freedom on March 2, with a report saying only 279 were released after four days in captivity. This was closely followed by the kidnap of 39 students of Federal College of Forestry Mechanisation, Afaka, Kaduna State on March 11, 2021.
While five of the Afaka students were released on April 5, another five regained their freedom on April 8. The balance of 29 students were not let go until May 5, 2021. After five weeks and six days after the Afaka kidnapping, at least 20 students and two staff members were abducted from Greenfield University in Kaduna State. Five students and one staff were killed while the remaining 14 students were released on May 29, 2021.
On May 30, 2021, a yet to be identified armed gang invaded Salihu Tanko Islamic School, in the town of Tegina in Rafi Local Government Area of Niger State, taking away between 150 and 200 pupils.
In yet another violent attack on an educational institution, in the country, a student was shot dead as gunmen abducted eight students and two lecturers at Nuhu Bamali Polytechnic in Zaria, Kaduna State, last Friday.
Nigerians are generally disturbed about the worsening state of insecurity in the country as the Federal Government appears to be overwhelmed or too weak to protect lives and property of the citizens against the prevailing reign of terror unleashed upon the nation by criminal gangs and terrorists of all descriptions. However, The Tide is particularly bothered about the growing number and frequency of armed attacks, specifically targeted at pupils and students in our educational institutions.
For a government that came into power on the promise of fixing perceived weaknesses of the previous administration occasioned by security challenges among others, it is worrisome that the security situation has had a free fall under the watch of the present federal authorities. A general sense of despondency and fear hover over the country and Nigerians now pay criminal groups for their lives and to guarantee their legitimate pursuit of livelihood.
It is especially appalling that government at the national and subnational levels pay huge sums of money (though it is scarcely admitted) to these criminals to secure the release of some of the school abductees. Traumatised and terrified parents and guardians have also had to pay through their noses to get their wards back, some just their lifeless bodies.
According to the Commandant General of the Nigeria Security and Civil Defence Corps (NSCDC), Ahmed Audi, as many as 62,000 out of 81,000 mostly government-owned schools in the country are susceptible to attacks, as shown by a recent vulnerability survey on schools across the country.
"From the survey, we discovered that the nation has over 81,000 schools, but it was very surprising and disturbing that out of this figure, over 62,000 schools are very insecure. They have no presence of physical security and there is no fence, which shows how vulnerable our children are to any attack. Most of these schools are public schools", he said.
Concerns about the safely of the students have led the Governors of Niger, Kano, Sokoto, Zamfara, Jigawa, Katsina and Yobe States to order the closure of all boarding schools and some others located in the most vulnerable local government areas. School attendance and enrollment are sure to be adversely affected. Teachers and other staff are also very likely to quit their jobs and seek employment elsewhere with lower risk to their safety and security.
In fact, the attacks pose a very serious threat to education in a region that is already ranked amongst the places with the greatest number of out-of-school children in the world. Though education is mostly free and compulsory at the primary level in public schools in northern Nigeria, UNICEF says there is only 53% net attendance rate while the level is even lower for girls due to socio-cultural norms and practices that discourage attendance in formal education. Of course, parents and guardians are getting scared of allowing their children and wards to go to school.
Given the strong correlation between lack of education and poverty and criminality, the fear is real that banditry, insurgency and related crimes cannot be easily overcome except a very hard stance is taken against the rising trend of attacks on schools in the country.
It is therefore to save education and secure the future of this country that The Tide urges the Federal Government to arise from its slumber and give it everything it requires to secure our schools, keep our children safe and ensure that the education sector is adequately protected from the reach of terrorists and criminals.
According to the NSCDC Commandant General, a female squad of the Corps has been established to secure school environments so as to protect children from bandits and kidnappers while arrangements are in top gear to deploy technology in the surveillance and monitoring of critical national assets.
As we hope that these measures will not just end on paper but be effectively followed through for the benefit of the country, the Federal and State governments should revisit the Safe Schools Initiative the Goodluck-Jonathan administration launched following the Chibok girls kidnap with a view to making it achieve desired results.
The Tide acknowledges that paying of ransom may be a veritable incentive for kidnapping but we insist that it is not enough for the government to discourage the indulgence. The security agencies must be sufficiently equipped, mobilized and motivated to keep Nigeria and Nigerians safe and secure. It is the most basic expectation from any government that is worth its time in office.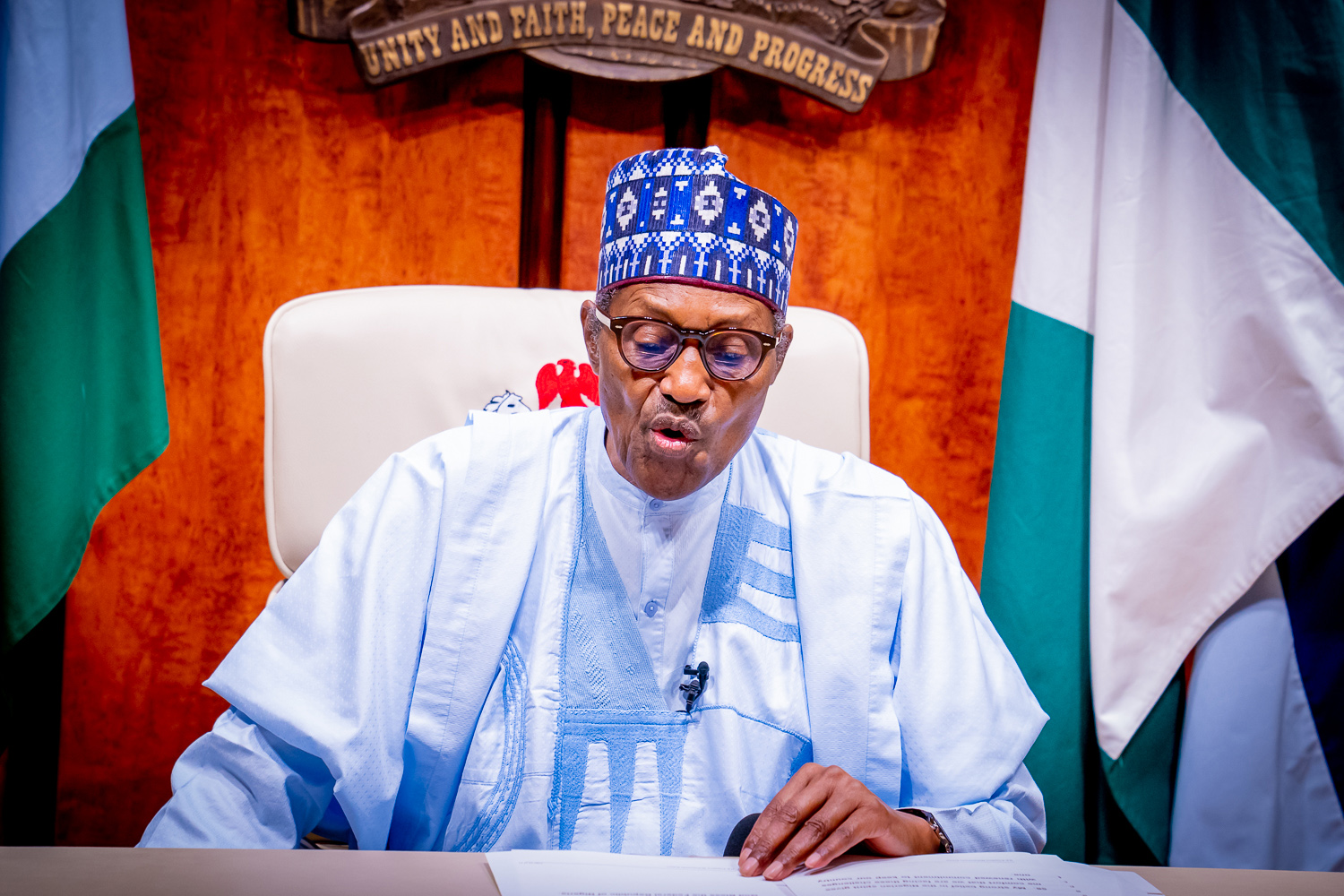 Twenty-two years after quitting military rule, Nigeria is steadily sliding back into full dictatorship under President Muhammadu Buhari. The President is reverting to his well-known authoritarian style of the 1980s, demonstrating growing intolerance of the press and civil society organisations that "challenge" his administration. 
In an inelegant display of anger and lack of critical reflection unbecoming of an elected government, and apathy to our rights, the Federal Government on June 4, 2021, announced an indefinite ban on the operations of Twitter in Nigeria after the social media site erased a tweet by President Muhammadu Buhari, threatening secessionist groups in the South-East. 
In the deleted provocative post, Buhari had tweeted, "Many of those misbehaving today are too young to be aware of the destruction and loss of lives that occurred during the Nigerian Civil War. Those of us in the fields for 30 months, who went through the war, will treat them in the language they understand." 
Nigerian Twitter users expressed outrage at the blocking of one of the main platforms they have to evaluate their government and hold them accountable. Many evaded the suspension by using Virtual Private Networks (VPN) to access the service, raising questions as to the effectiveness of the ban. 
Most shamefully, the embargo adds Nigeria to the catalogue of some autocratic countries where Twitter has been suspended or banned. As a yearning liberal democracy, it is depressing to be found in the same association of social media intimidators like China, Iran, Turkey, North Korea and Turkmenistan, among others. Under Buhari, Nigeria is sliding towards fascism. There must be vigorous push-back.
Apparently outraged by defiance of the prohibition, the Attorney General, Abubakar Malami, authorised the prosecution of anyone caught flouting the ban. However, the declaration neither specified how Twitter users would be identified for prosecution nor did it prescribe the punishment. 
Buhari, in the controversial tweet, drew a nexus between Nigeria's Civil War decades ago and raids on offices of the Independent National Electoral Commission (INEC) by incendiaries and gunmen in the South-East which proclaimed itself the Republic of Biafra in 1967 and combated a devastating war for secession. The President was a commander of the Nigerian government during the war. 
The administration attracted considerable disdain when the Minister of Information and Culture, Lai Mohammed, openly declared the suspension and accused Twitter of "the persistent use of the platform for activities that are capable of undermining Nigeria's corporate existence."
Associations, civil society groups and lawyers have rightly criticised and condemned the order. Despair has come from foreign missions that strongly support the fundamental human rights of free expression and access to information as a pillar of democracy in Nigeria and the world. 
Even diplomats from the European Union, United Kingdom, Ireland, Norway and Canada denounced the move in a joint statement. The United States embassy in Nigeria likewise declared that the ban "undermines Nigerians' ability to exercise freedom of expression" and "sends a poor message to its citizens, investors and businesses". 
We equally decry Twitter's proscription because it constitutes a gross abuse of office, as it elevates the personal interest of the President above that of the country and her citizens. The President is indeed not the State and differences over the personal terms he willingly entered with Twitter must not threaten the public and national interest. 
Furthermore, the ban is a serious infraction of the Nigerian Constitution, which the trio of the President, the Ministers of Information and Justice vowed to defend. By infringing on citizens' fundamental rights to the freedom of expression and association, it transgresses Section 39 of the Constitution, while weakening the social and economic rights guaranteed Nigerian citizens by Chapter 11 of the Constitution.
The ban similarly constitutes an unwarranted attack on the corporate, business and professional interests of organisations and individuals legitimately managing their affairs on Twitter, including but not limited to the media, entrepreneurs, researchers, educational institutions, and Non-Governmental Organisations (NGOs). 
As of the third quarter of 2020, Twitter accounted for 61.4 per cent of internet users in Nigeria, coming after WhatsApp and Facebook messenger, according to 'Statista', while 'Quora' estimates the number to be about seven million. Even if the number of users is vastly less, it still does not excuse a ban that is jeopardising the means of business and social communication of citizens.
However, while the ignominious action of the Nigerian government stands excoriating, Twitter must be alive to its responsibility by always watching out for and promptly deleting insalubrious tweets or suspend accounts of those who violate its rules to ensure that the platform provides a safer space for healthy discourse. Specifically, Nigerians who post potentially offensive and disrespectful contents must keep a very wary distance from such practice. Twitter should sanction defaulters for the stability of our nation.
We believe that the current Twitter ban is a poorly concealed dress rehearsal for the full censorship of all social media operations in Nigeria. This is bolstered by recent reports that the Federal Government was in talks with the Chinese authorities to build an internet firewall to block any unwanted organ. Nigerians must strive to end this crawling dictatorship now.