5.7m Nigerian Women, Girls Use Contraceptives -Study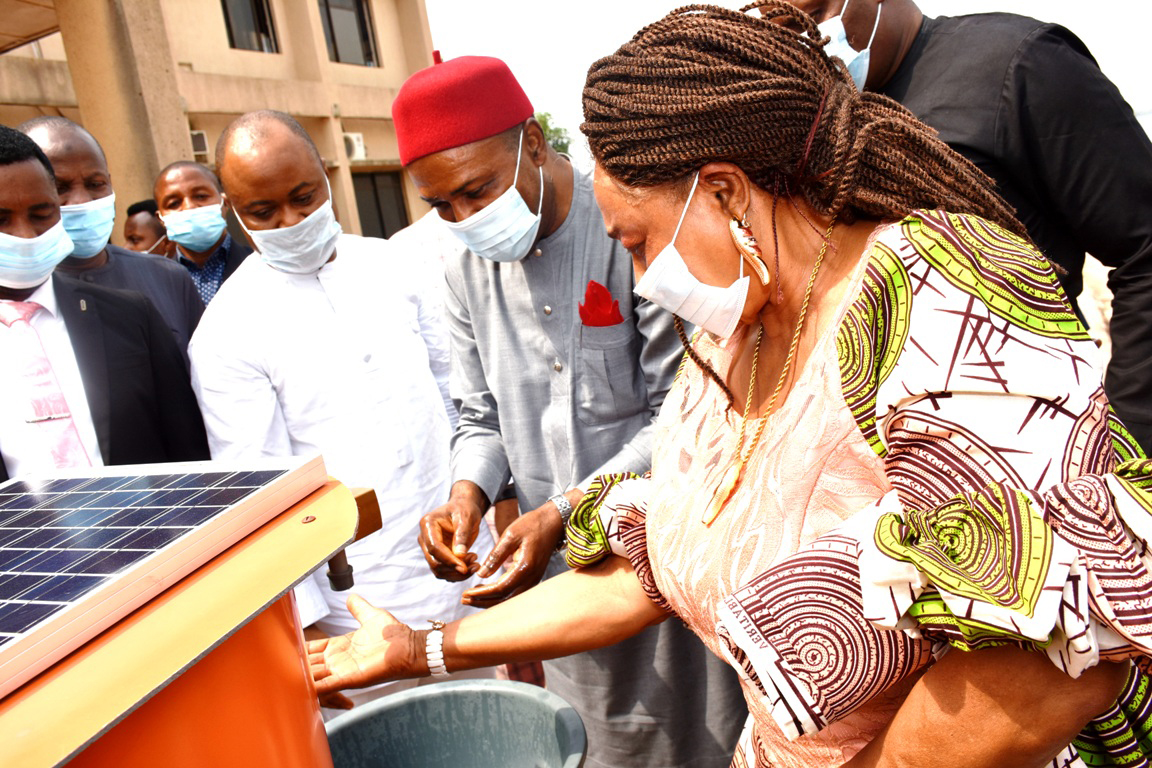 Over 5.7 million women and girls now use a modern method of contraception in Nigeria, according to new figures released by Family Planning 2020 (FP2020).
As a result of modern contraceptive use in Nigeria, more than 1.9 million unintended pregnancies were prevented, and 705,000 unsafe abortions and 13,000 maternal deaths averted in the last year.
In a new report titled: "FP2020: The Arc of Progress", it was revealed that 320 million women and girls were now using modern contraception, an increase of 60 million additional users since 2012.
The report published by FP2020, a global partnership that supports the reproductive rights of women and girls, details the progress achieved in family planning over the past eight years.
With almost 60 percent of its population under the age of 25, the report noted that Africa is the world's youngest region.
Ensuring that young women and girls have access to a growing range of contraceptive methods has resulted in not only improvements in health-related outcomes such as reduced maternal mortality and infant mortality, but also improvements in schooling and economic outcomes.
The Executive Director of FP2020, Beth Schlachter, said, "The FP2020 partnership has bent the curve of progress sharply upward and responded with the strength to Covid-19. As a result of coordinated partnership over the past eight years, millions of women and girls can now plan their own futures through access to life-changing, and lifesaving, contraceptives. This momentum must be accelerated as the family planning community plans for the future."
Nigeria was part of the first group of countries to commit to the FP2020 partnership when it launched in 2012.
Since then, the country has made steady progress toward increased uptake of family planning.
As a result of modern contraceptive use in Nigeria, more than 1.9 million unintended pregnancies were prevented, and 705,000 unsafe abortions and 13,000 maternal deaths averted in the last year alone.
In Nigeria and Sierra Leone, injectables have risen to become the most common method in use, displacing less effective short-term methods.
Also in Nigeria, a total of 31,064 community health workers have now been trained to provide a range of contraceptive methods, and in the past 12 months, a Rapid Response Mechanism grant enabled scale-up.
There is a Postpartum Family Planning service provision in Cross River, Nasarawa, and Oyo states, a follow-up to the successful scale-up in Kano, Kaduna, and Katsina states.
Significant progress has been made in Africa, where, as of July, 2020, the number of users of modern methods of contraception had grown by 66% since 2012, from 40 million to more than 66 million women and girls.
In Eastern and Southern Africa, the number of modern contraceptive users has grown by 70 percent since 2012.
In Nigeria, the Minister of Health issued a nationwide statement that the lockdown should not be allowed to curtail the delivery of family planning services.
Marie Stopes International (MSI) also partnered with the Ministry of Health to support 2,600 public health posts to remain open.
When sexual and reproductive healthcare services were classed as essential, the Ministry of Health granted MSI's mobile outreach teams, which serve primarily rural regions, free movement between states.
This collaboration with the Nigerian government ensured that contraception was not side-lined by the Covid-19 response.
The coordinated effort of the partnership has safeguarded family planning as an essential health service.
This response appears to have largely averted the worst-case scenario; however, more work is needed to mitigate this challenge.

Challenge Biases Against Women, Banigo Urges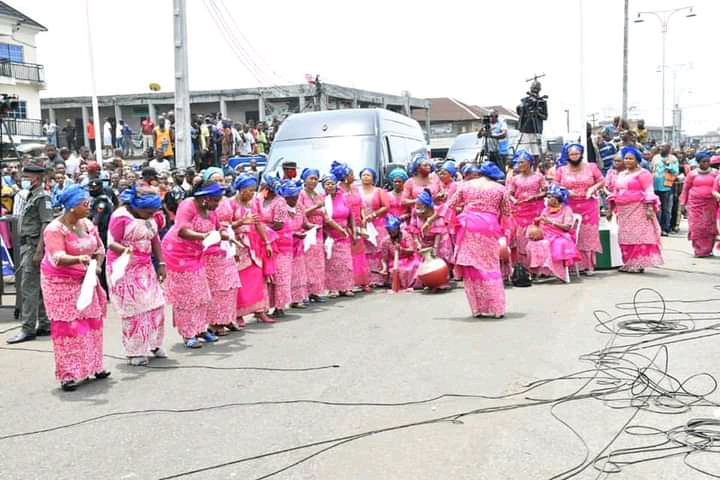 The Rivers State Deputy Governor, Dr. Ipalibo Harry Banigo, says it has become necessary for women to take the lead to challenge the biases that put women in disadvantaged position in the society.
Banigo made this call in a statement in Government House, Port Harcourt, yesterday, to felicitate with women, ahead of the commemoration of the 2021 International Women's Day, today.
The deputy governor said women must strive for excellence in all spheres of life they find themselves in order to change the disadvantaged position often bestowed on them through stereotypes caused by cultural beliefs and practices in a male-dominated world.
She said the theme for this year's celebration, "Women in leadership: Achieving an equal future in a Covid-19 world", underscores the significant roles played by the female folk to develop our society.
Banigo applauded the State Chief Executive, Chief Nyesom Wike for his very gender-friendly disposition which has given Rivers women a sense of belonging.
"Our amiable governor deliberately opened up the political space for women to take up leadership positions; it is on record that Rivers State is the first state in Nigeria where all the local government vice chairmen are women. He has appointed two female Chief Judges back-to-back and the President of the Customary Court of Appeal is also a woman, and there are female commissioners, permanent secretaries and Heads of Government Parastatals, Departments and Agencies, this is in consonance with the theme of this year's International Women's Day celebration", Banigo further stressed.
Banigo, who said there was no substitute for hard work, urged women not to see their gender as a barrier but source of inherent strength to fulfil their God-given destinies, and wished the women folk a happy International Women's Day celebration.
It would be recalled that the 8th of March each year is set aside to celebrate the International Women's Day.

Women Less Likely To Die From Covid-19 Than Men, WHO Affirms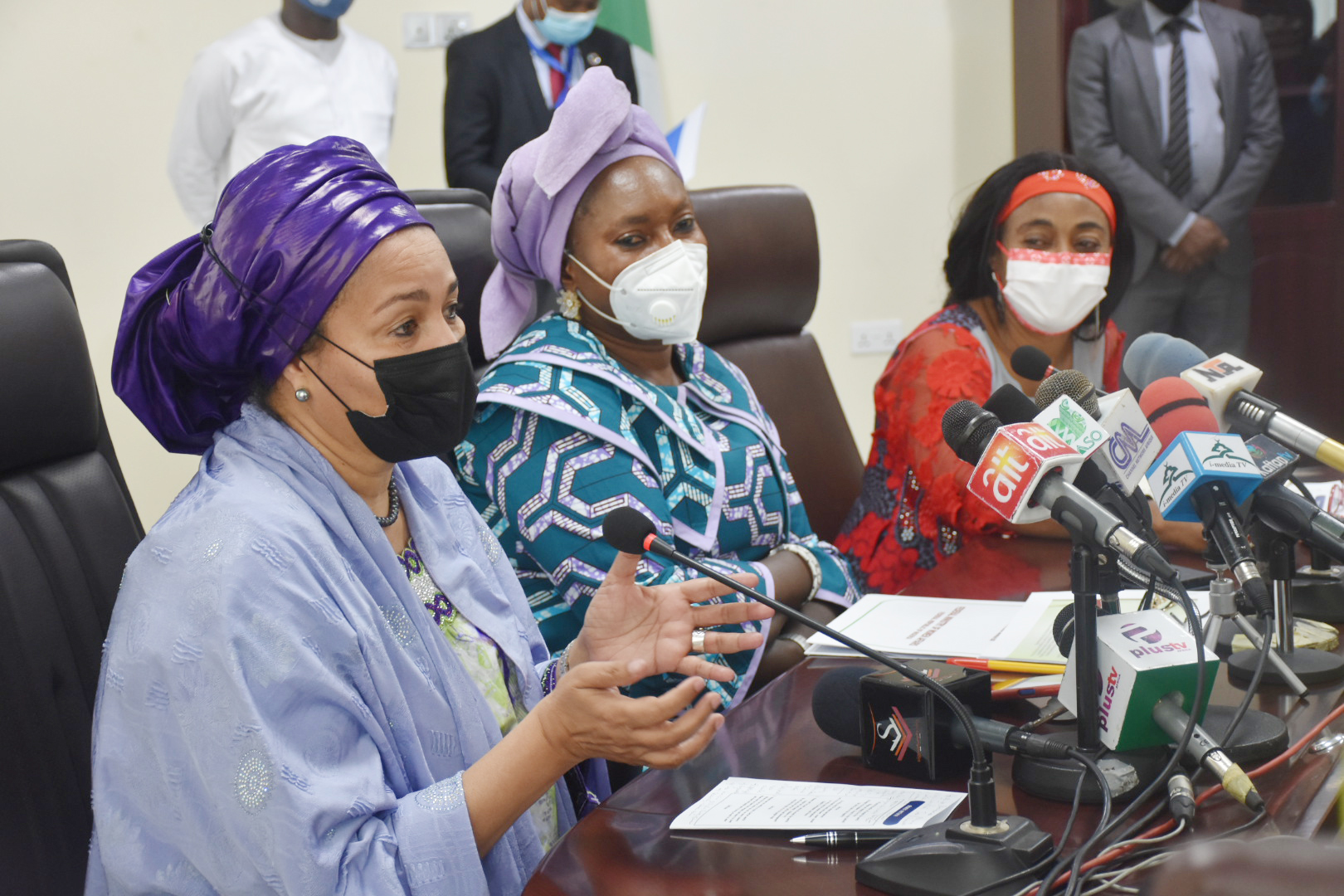 The global health agency says in most countries, women are somewhat less likely to die from Covid-19 than men.
Women account for a slightly smaller proportion of Covid-19 infections and deaths compared with men, a preliminary analysis by the World Health Organisation (WHO) in 28 African countries shows.
The WHO Regional Office for Africa said this in a statement issued from its headquarters in Brazzaville, Congo, yesterday.
According to the statement, WHO Regional Director for Africa, Dr Matshidiso Moeti, reported the findings of the analysis at a virtual press conference on Covid-19.
Moeti said the analysis was based on Covid-19 gender specific epidemiological data provided by countries.
"The data found that although women account for around 41 per cent of Covid-19 cases, this ranges from 31 per cent in Niger to over 57 per cent in South Africa.
"In most countries, women are somewhat less likely to die from Covid-19 than men.
"For instance, in Cote d'Ivoire the case fatality ratio stands at 0.4 per cent for women compared with 0.5 per cent in men.
"In the Democratic Republic of the Congo it is 2.2 per cent versus 2.7 per cent and 0.1 per cent versus 0.5 per cent in Seychelles.
"This comes despite women accounting for a large part of the health workforce which puts them at higher risk of infection,'' she said.
According to the statement, in Africa more than 95,000 health workers have been infected with Covid-19.
It stated that in Seychelles, women accounted for 71 per cent of health worker infections, 64 per cent in Eswatini, 55 per cent in Cote d'Ivoire and 54 per cent in Senegal.
"Further analyses are required to determine the factors behind the disparity in infections between men and women. However, some studies have suggested that biological, behavioural or social factors could be responsible.

Rivers NAWOJ Goes To Church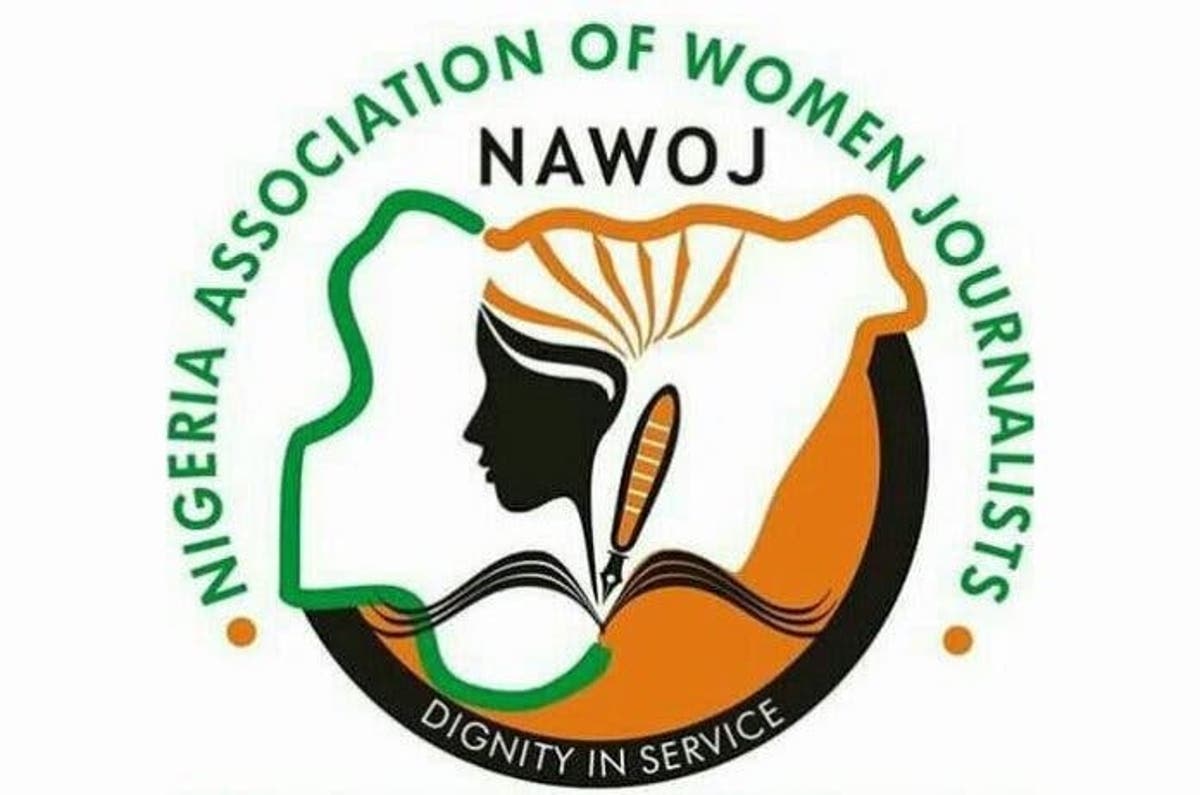 Nigeria Association of Women Journalists (NAWOJ), Rivers State Chapter, last Sunday, February 28, organised a thanksgiving and re-dedication service to usher in the new executive.
The thanksgiving service which held in Living Faith Church, Agip-Ada George Port Harcourt, had in attendance, a large number of female media practitioners from across the media houses in the State.
Speaking at the occasion, the NAWOJ Chairman, Mrs Serekara Susan, said the event was organised to appreciate God for granting her an overwhelming victory in the recent Rivers NAWOJ election, and for successfully constituting a new executive to pilot the affairs of the body for the next three years.
She used the medium to thank her spiritual father, the resident pastor of the church, Pastor Victor Akinsete, for standing by her when it mattered most, and her colleagues who believed in her and gave her their support. She pledged not to disappoint them, while also soliciting their collective support in taking the association to a greater height.
Responding, Pastor Akinsete who was visibly elated at the presence of the female journalists in his church, applauded the association for adding colour and value to the day's worship. He appreciated her for remembering to come and return praise and thanks to the almighty, who did it all.
The pastor who took his sermon from the book of Hebrew Chapter 11:3, urged journalists to live a life of faith, stating that it takes a life of faith to see prophecies fulfilled.