I Respect Integrity – Dr Spencer
To followers and watchers of events in and around Port Harcourt metropolis, the name 'Dr Patience Spencer', has been in the news in recent times, incidentally, for all the good reasons.  Succinctly put in the language of the social media, Dr Spencer is trending, and her name has gone viral.
However, in case the name is still strange to you, just a few weeks ago, Dr Spencer misplaced her smart phone, fully loaded with information she ordinarily would find difficult to part with in a hurry.
A lad, by name Victor Ugochukwu Ami, a year one student of Political Science at the Ignatius Ajuru University, who by all standards  needed a phone to prosecute his academic programmes, picked the phone and eventually returned it to the owner.
The visibly elated Dr Spencer could not hold back her joy. For this reason, she not only exposed the lad and his rare act of kindness to the outside world via the social media, she personally introduced the boy and his act to the school authorities which instantly honoured him in an amazing manner.
Today, Master Victor Ugochukwu Ami, through that singular action of Dr Spencer, has a smart phone, an award of honour as the 'Student of the Year 2020' by Ignatius Ajuru University of  Education which has earned him a four-year comprehensive scholarship with reasonable pocket money. This singular exposure of a worthy act, has continuosly attracted financial gratifications from well-meaning Nigerians to the boy.
With all this drama that popularised Dr Spencer's name and personality on social media, as well as the sound of the name, many had already concluded that she is a foreigner found in our clime. On the contrary, The Tide's Women's Desk, went to town during the week,  just to find out who this rare gem in feminine apparel truly is.
You may probably be shocked to hear that Dr Patience Spencer as she is officially addressed, has got nothing to do with the white race. She is not only from the black race, she is  a Nigerian and a full-fledged Rivers-born lady. Hear her: "I am Dr Patience Spencer, a Senior Lecturer in the Department of Computer Science, in Ignatius Ajuru University of Education here in  Rumuolumeni, PortHarcourt. I also double as the Acting Director of the Directorate of Idea, Creativity and Innovation. I am from Rivers State, Kalio-Ama in Okrika precisely".
For those who think that Dr Spencer's action was not without any western influence or undertone, she said, " I actually had my nursery, primary and tertiary education here in Rivers State." Howbeit, the peculiarity of   this young lady simply stems from her respect for integerity and her acclaimed love for honesty and hardwork.
In her words, " In an era where negativity is the order of the day, I think any positive deed is worth celebrating. I actually felt it is a character to celebrate. When you look at the society, there is an air of fear of what the future would be. So Victor's attitude in this regard, was quite timely. It was a big relief. It is an indication that there are others somewhere we may not have identified. Definitely, there is hope for a better future for our society".
On her passion for discipline and promotion of integerity, Dr Spencer believes that using a strategic plan devoid of unhealthy political influence, she would like to change the narratives concerning corrupt and unacceptable practices  such as disrespect for university rules and regulations on the part of the students, abuse of office on the part of the lecturers, and poor attitude to work and ignorance of the importance of self development on the part of the non-teaching staff.
She loves singing and dancing and stands out as a passionate reader.
Stories by Sylvia ThankGod-Amadi
Friends Express Faith In Etche's Vice Chairman-Elect
As the Rivers State Independent Electoral Commission, RSI-EC, releases the result of the April 17th,  2021 Local Government Council poll,  friends and well wishers of the Etche LGA Vice Chairman-elect,  Honourable Gladys Onyekachi Nweke, have continued to express strong faith in her ability to deliver on her mandate.
Addressing the people of Okehi in Etche,  during a special visit with her exco, Chairman,  Nigeria Association Of Women Journalists (NAWOJ), Rivers State branch, Mrs Susan Serekara Nwikh-ana,   urged the good people of Okehi  to always pray and support their own daughter "Gladys",  on daily basis, so as to represent and make women proud over the task given to her.
The media women leader,  acknowledged the Governor of Rivers State, Chief Barr Ezenwo Nyesom Wike, for finding women worthy and capable in leadership positions. She  adored  the governor for enabling women in the State to serve as  vice chairmen in all local governments in  Rivers State, thereby giving them a voice in the society at large.
She thus, encouraged the elders, women, and youths of Okehi, to  always think of their daughter, observe, advise and correct her as to make a difference in the LGA and State.
While also  congratulating the Vice Chairman-elect, a veteran journalist in the State, Mrs Kate-Sam Mgbor, advised  her  to  remember that the people that elected her,  especially the women she represents,  are looking up to her, a reason for which she  should do well to carry them along.
She  charged her to resist every oppression, irrespective of who the oppressor is. She enjoined her to be  strong, speak out diplomatically, when things are not going well, as well as  play along to some limit and make an impact in Etche's  political arena, by making her voice to be heard.
Meanwhile, an indegene of Okehi, Hon. Fortune Obi, Secretary of Trade Union Congress and former Pengason PRO, on behalf of the good people of Okehi, had promised that  Hon. Gladys will not be a disappointment at all to both the Etche land and to the state at large, by the Grace of God Almighty.
Hon. Gladys Nweke, on her part, has promised that with God on her side, she will make  Etche men, women and youths proud and will return diginity/sanity to the seat of Etche's Vice chairmanship.
Gladys Onyekachi Nweke as she is called,  hails from Umuomara, Okehi 2 in  Etche Local Government Area of Rivers State.
Born in  August, 1983 to the family of Late Mr and Mrs Appolus Anunobi  Nweke,  in Umuowan-Ukwu Umuomara in Okehi Etche, she is the third and the last child of her late parents.
A mother of one, Hon. Gladys attended Amato Community Primary School  Okehi 2, Etche, where she obtained her  first school leaving certificate and proceeded to Government Girls Secondary School Egbelubi, Ndashi, Etche, for her Junior School Certificate Examination.
She sat for  her  Senior School Certificate Examination in the year 1998, at  International Secondary School, Rivers State University of Science and Technology (RSUST), now Rivers State University (RSU)
A graduate of Mass Communication from Rivers State University Port Harcourt, she also holds a Diploma in Screen Writing from New York Film Academy, Lagos State in 2011.  A member of Actors Guild of Nigeria (AGN), Nigeria Association of Women Journalists (NAWOJ), Nigeria Union Of Journalists (NUJ), Environmental Safety Professional, Entrepreneurship mentorship and a Journalist
A member, Women in Nigeria and Diaspora (WINADOnline/Offline Foodstuffs Vendor and also a social media connoisseur.
She has worked in many media organisations such as; Eagle News Online Newspaper, Correspondence, Liberty Radio based in Kaduna State, Premium Times online Newspaper, Greenberg Reporters, the Port City news.
Editor in chief of two local tabloids, Editor of News platform Newspaper and Magazine, and Sliver News Online
Honourable Gladys contested as Deputy Governor on the platform of Alliance National Party in 2019 general election in Rivers State
Today, she is the Vice Chairman-elect in Etche Local Government Area of Rivers State, sequel to the just concluded Local Government Elections in Rivers State
Worthy of note is the fact that her interests spread as far as creating business ideas in the areas of in media, trainings,  consulting and loan facilitations from government, BOI and other financial institutions
Honourable Gladys' thought for the youths is to own at least one business. This policy, I believe will help curtail cultism, kidnapping, drug abuse, killings and other social vices.
By: Sylvia ThankGod-Amadi
Rivers Women: Need To Explore Local Content Opportunities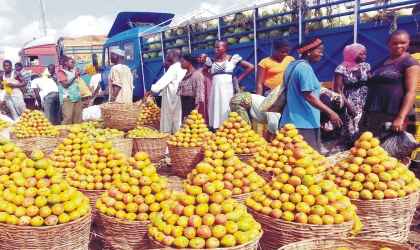 As concerned citizens signal the need for community leaders to include women of timber and calibre in community development issues, their interest is to have the community women  properly represented so as to  attract opportunities that would better their lives and those of their families.
According to a representative of the Erema Women Group, Precious Ibegwura,  women have not been able to access anything from the state government, oil companies nor, from the agencies as a result of non-inclusion of learned women, who can stand to challenge some of the ills meted out on community women by their leaders' wrong decisions with oil companies in their areas.
But why would women be excluded in the decision of their own affairs when in the real sense, they bear the brunt of the negative impact of gas flaring and oil exploration activities in their various communities, as could be visible in the devastation of  their sources of livelihood,? Fishing and farming, have remained a puzzle, yearning for answer.
Surprisingly, for those in the Niger Delta region of the country, it is no longer news  that many opportunities abound in the oil and gas value-chain, which women, especially those in the south-south region of Nigeria are yet to explore.
The Nigeria Content Act 2010, enacted by the National Assembly, is quite explicit in this regard as it makes  provisions that could empower community women.
Unfortunately, so many communities are not aware of this important document that is there for the people to develop their communities. Community women have not been able to leverage on these opportunities, probably due to lack of monitoring and implementation of the Act, on which the Local Content Board was set up.
This is one  way to promote women generally, and Rivers Women in particular, giving them access to increased opportunities in governance as well as being factored- in during community development issues with community leaders and oil companies operating in their areas.
For this reason, women have been charged to upscale their games by taking positive actions so as to see and have the needed change by a  community development consultant, peace builder and an environmentalist,  Hon Henry Eferegbo.
Seizing the opportunity provided by  the stakeholders' 'Dialogue', organised by Kebetkache Women Development and Resource Centre, Henry Eferegbo stated that it was time for women  to organise themselves to request for local content opportunities from companies operating in their areas.
He regretted that community women have not been able to leverage on these opportunities, a situation he blamed on lack of monitoring and implementation of the Act, on which the Local Content Board was set up.        He said, "In terms of implementation, as far as I am concerned I will score the Local Content zero, as they have not implemented what is in the Act that set them up.
He therefore, charged women in Calabar to be properly positioned in order for them to benefit from the 140 oil wells that will soon kick-start in the area. This, according to him, could be achieved if women with like minds in community development start to organise themselves by officially  writing to companies on areas where the law has made provisions in which community leaders have failed to engage them.
Henry  believes that if women make legitimate demands, these companies would have no choice than to invite them for a discussion in which they could begin to push further to see how this could trickle down to opportunities for them and their children.
While we commend the effort of the Executive Director, Kebetkache Women Development And Resource Centre, Emem Okon, for providing a forum that gathered together the community women, government and stakeholders that oversee  the Women Affairs Ministry in Akwa-Ibom, Bayelsa, Delta and Rivers States, in order to see how women can organise themselves together to begin to request for local content opportunities, we implore our political leaders to  factor- in local content, so that local women can benefit from oil and gas companies in their vicinities", he said.
By: Sylvia ThankGod-Amadi & Susan Serekara-Nwikhana
Amazing Health Benefits Of Onion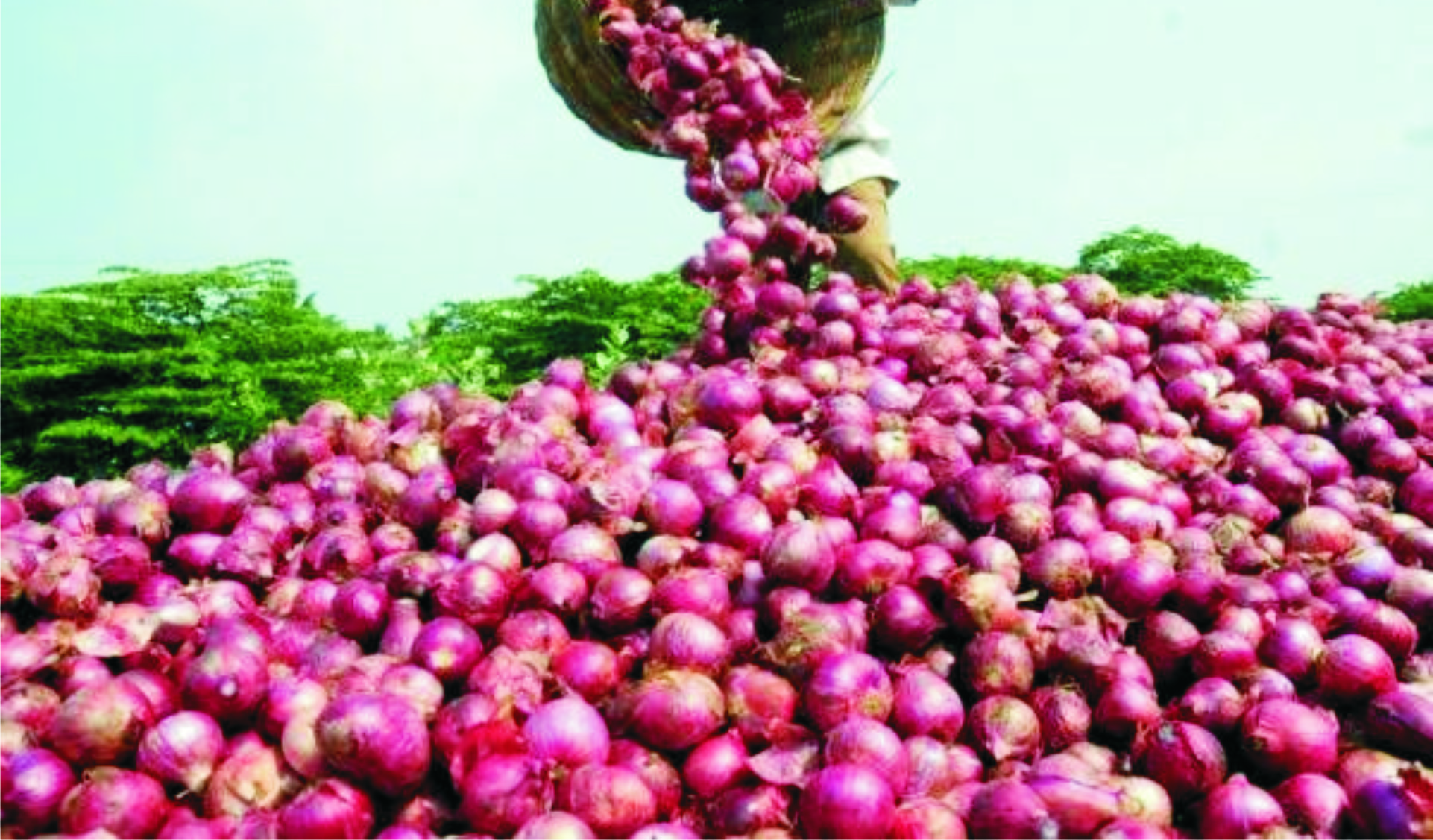 They may make you cry, yet you will just chuckle over the long haul. Onion is found in every kitchen, however its therapeutic powers make it a significant therapeutic plant as well,  like garlic" .
It belongs to the lily family. There should be no questioning on the power of juices contained in onions; any individual who has ever cut one and cried a tear is quite mindful that they hold something special. Apart from their healing properties, onions are also delicious. It frames the premise of such countless dishes- regardless of whether crude, sautéed, heated, or  steamed, it is hard to envision the food of any nation without it.
 Onions were generally utilised as a protection medication during scourges of cholera and the plague. They were obviously eaten by Roman Sovereign Nero as a remedy for colds, and its standing has made onions a mainstream part in the eating regimens of numerous nations. The clinical records of Charaka Samhita (path, harking back to the 6th century BC) in ancient India,  notice onion as a restorative plant. Indeed, even a Greek doctor from the first century AD (Dioscorides) reported the vegetable' s restorative nutrient. What' s more, it was the principal European pilgrims who had taken onions to North America.
Nutritional advantage:
Onions are plentiful in sulfur, strands, potassium, calcium, Vitamin B, Vitamin C and they are low in fat, cholesterol and sodium. Something other than a delectable culinary plant, the onion contains regular sugar, Vitamins A, B6, C and E, minerals, for example, sodium, potassium, iron and dietary fibre. Furthermore, onions are a decent wellspring of folic corrosive.
Here is a definite data about onion sustenance realities: One little onion contains around 28 calories and 7 grams of carbs. Onions are additionally plentiful in vitamin A, B6, B- complex, and C, just as iron, folate, and potassium. They are magnificent wellsprings of sulfuric mixes, flavonoids, phytochemicals, and polyphenols.
Type: Onions vary in the size, shading and taste. Spring onions are filled in hotter atmospheres and have a milder, sweeter taste.  Storage onions are filled in colder climate atmospheres, it has a more sharp flavour and are generally named by their shading: white, yellow or red.  Smaller onions come in numerous kinds, for example, chives, leeks and shallot.
1. Cry me a river. . . . . . the compound, allyl sulphacte which is delivered when an onion' s cracked cells are presented to air is liable for creating tears. To diminish the creation of this compound, cool the onions for 30 minutes or so prior to slicing to decrease the action of the protein.
2. The onion' s revenge. . . . . . The smell of onions can be an issue, both on all fours the breath. In the wake of slashing onions, have a go at flushing the hands with cold water, scouring them with salt, flushing again and afterward washing with cleanser and warm water. To eliminate the smell from breath, eat a couple of branches of parsley or an apple to help cover the scent.