AfroBasket 2021 Qualifiers: Monastir To Host D'Tigers, Feb
Nigeria's D'Tigers will next month continue its quest for a ticket to the AfroBasket 2021 Qualifiers in Monastir, Tunisia in February when the February window of the FIBA AfroBasket 2021 Qualifiers holds from 17-25.
According to the FIBA Regional Office Africa which confirmed this on Friday, the February window of the FIBA AfroBasket 2021 Qualifiers is the third leading to the Final Round billed for Kigali, Rwanda.
Nigeria is top of Group D with 6 points from three games from the November Window which was held last November in Kigali and is ahead of South-Sudan, Mali and Rwanda.
All remaining games of the FIBA AfroBasket 2021 Qualifiers will take place during this final window from February 17 to 21, 2021.
The bubbles will be hosted in the cities of Monastir (Tunisia) and Yaounde (Cameroon).
The most important criteria in choosing the hosts, like for the previous window, were health and travel guarantees and compliance with FIBA health protocols, including testing and controlled entry into a secure environment.
The Second Round of Groups A, D and E will take place in Monastir while Groups B and C will be played in Yaounde from February 19 to 21.
'D'Tigers Can't Be Scared Of Any Team'
Assistant Coach of Nigeria's Basketball national team, D'Tigers, Odaudu Ogoh, has stated that Nigeria has come of age in basketball and blessed with an abundance of talented players as not to be scared of facing any team at the games.
Ogoh, speaking in a chat with Tidesports source stressed that getting the selection right and having a good time to prepare the team will be what is needed to be strong enough to face any opposition in the Basketball event at the fast-approaching Olympic games in Tokyo.
"As regards basketball, there is no team that Nigeria is going to be scared of right now. We have come of age, it's just for us to get our acts together, pick the best that we can, have quality time to prepare and we can give any team a run for their money and hopefully make further progress."
Olympics: Duru Rues Nigeria's Missed Opportunities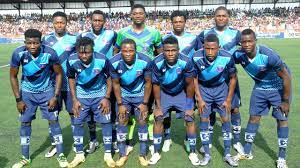 Lobi Stars and home-based Super Eagles defender. Ebube Duru is ruing missed opportunities for Nigerian players after coming to the realities of Nigeria's imminent absence at the football events of the Olympic games for men and women following the draws on Wednesday.
Duru, who played in the ill-fated U23 national team side under current Abia Warriors' Coach, Imama Amapakabo told Tiesports source that he saw the draws and couldn't help but regret what a massive opportunity was missed by Nigerian players especially those who ply their trade in the domestic league and would have been able to showcase themselves to the rest of the world via the games.
"I saw it and the first thing that came to my mind was, we were supposed to be playing, it's so painful though we didn't go for the Nation's Cup to play the qualifiers, it's very painful seeing that the biggest platform where you can showcase yourself and market yourself to the world, you're not there. So it's very painful."
lmc's Unstable Calendar Worries Eguma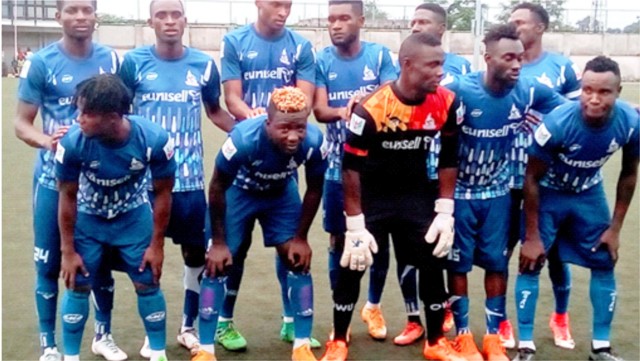 Coach of Nigeria Professional Football League side, Rivers United of Port Harcourt, Stanley Eguma, has expressed disappointment over the unstable calendar of the Nigerian top-flight league after another date, 9th of May 2021, was released for the resumption of the second stanza of the 2020/21 league season from the initially scheduled date of 28th April 2021.
Eguma, speaking in a chat with Tidesports source expressed his dissatisfaction with the continuous and unstable situation of things after having seen the first date of April 10 moved to 28 and now 9th of May. He lamented the effects this will have on the technical programme and team planning.
"All our preparation has been geared towards 28th of April and now the sudden change to 9th of May will definitely affect our programme because the players are human beings so, you must work in line with the competition and when there are postponements and shifting of resumption like this, it affects the technical programme. So it's not really good."