Womanhood In Ibani Nation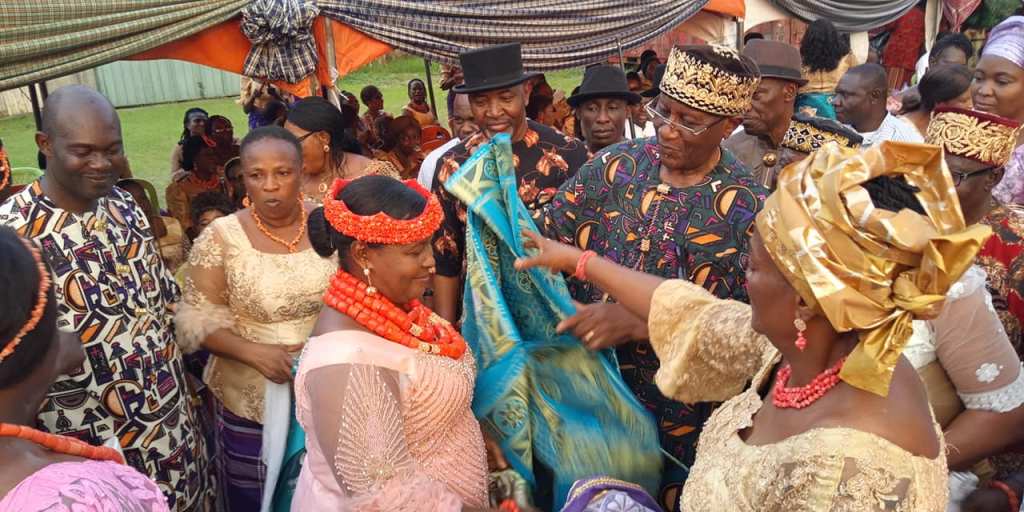 The Iria ceremony among the Ibani people (Bonny and Opobo) in Rivers State is an admired and valued rite that marks the passage to the age of child bearing and marriage.
Consequently, it is compulsory for all women and it gives the woman the leverage to participate in socio-political activities of the Ibani Kingdom. This ceremony makes the Ibani woman unique among other women in Rivers State and the world in general.
The practice of Iria (Mgbede) gives the status of complete womanhood. Any woman who does not perform the Iria, cannot be recognised and honoured among the womenfolk.
This, however, is performed in two levels. The first is between the ages of 12-15 years to celebrate the attainment of puberty, that is a strategy for preserving chastity among young girls. The second level is when the woman has attained the age of 30 and above. In recent times, due to the expensive nature  of the ceremony, women go through both levels within the same week.
Recently, Mrs Evelyn Owunabo, nee Brown, a public servant, an educationist and mother, completed her Iria rites, her passage to womanhood as an Ibani indigene from Bonny Kingdom.
According to Owunabo, "the ceremony named Bibite/Egerebite in Bonny Kingdom is a traditional rite of passage from a young maiden to a full grown woman. This is an induction into womanhood in Bonny Kingdom.
To prepare for the ceremony takes a lot of planning and preparation, it may take at least a year".
Enumerating the financial involvements, she attested to the fact that it is really huge  because it involves buying a lot of traditional wrappers which are expensive. They include Ikaki, Suu, Egerebite, Poopo, Akparakpa, Damask, Georges (Big and small). Each of these wrappers will go with a matching blouse, head tie and shoe. Then jewelry (gold), choral beads, food, drinks and other things.
Her advice to women and their husbands who wish to perform the ceremony is that they should start gradually, by buying the wrappers one at a time.
For the jewelry (gold) and choral, since they are so expensive, one can hire if you can't afford them.
On the perception by some people that the Iria ceremony is anti-Christian, which conflicts  with Christian beliefs, Owunabo disagreed with the fact that people have no understanding or are misinformed about the ceremony, According to her, there is nothing  fetish about the ceremony. The celebrant accompanied by the women, dances to the admiration of family members, friends and well-wishers. "It is not against my belief as a Christian because there was no ritual, libation or invoking of any diety involved. And at the end, all thanks, glory, honour and adoration is given to God Almighty".
She added that, "the ceremony has come to stay as long as Bonny Kingdom exists. It is our culture and it is our pride. This culture is one thing that makes us unique and stand out among others, so, it must be sustained. The ceremony is so important that if you don't perform it in your life time, you will do it in death. Whichever way, you must do it, so it's better done in life".
Recounting her ordeal after the ceremony, (though she rested a few days to recover from waist pain resulting from dancing), she narrated that the ceremony was not really stressful because it was properly planned.
"You will be in confinement for about two weeks to one month before the occasion. This confinement period, you are not to do any work. All you do is to eat, sleep enough, so in the evening, the older women will come to teach you the dance steps, so you are supposed to have enough rest so that on the day of your outing, you will look refreshed and full", she said.
By: Ibinabo Ogolo

Challenge Biases Against Women, Banigo Urges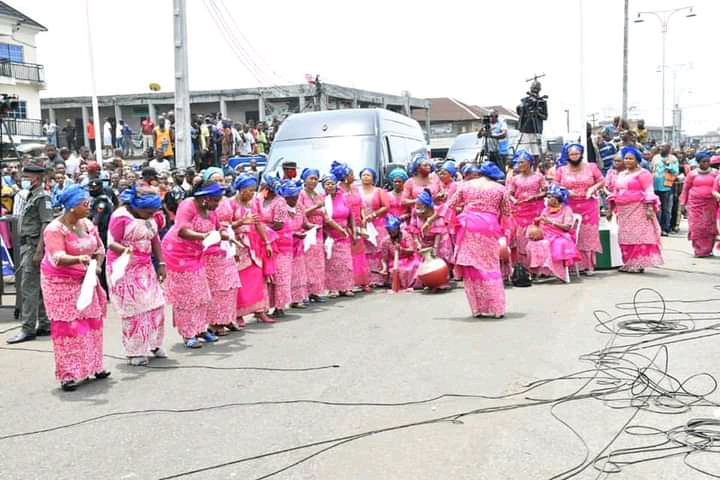 The Rivers State Deputy Governor, Dr. Ipalibo Harry Banigo, says it has become necessary for women to take the lead to challenge the biases that put women in disadvantaged position in the society.
Banigo made this call in a statement in Government House, Port Harcourt, yesterday, to felicitate with women, ahead of the commemoration of the 2021 International Women's Day, today.
The deputy governor said women must strive for excellence in all spheres of life they find themselves in order to change the disadvantaged position often bestowed on them through stereotypes caused by cultural beliefs and practices in a male-dominated world.
She said the theme for this year's celebration, "Women in leadership: Achieving an equal future in a Covid-19 world", underscores the significant roles played by the female folk to develop our society.
Banigo applauded the State Chief Executive, Chief Nyesom Wike for his very gender-friendly disposition which has given Rivers women a sense of belonging.
"Our amiable governor deliberately opened up the political space for women to take up leadership positions; it is on record that Rivers State is the first state in Nigeria where all the local government vice chairmen are women. He has appointed two female Chief Judges back-to-back and the President of the Customary Court of Appeal is also a woman, and there are female commissioners, permanent secretaries and Heads of Government Parastatals, Departments and Agencies, this is in consonance with the theme of this year's International Women's Day celebration", Banigo further stressed.
Banigo, who said there was no substitute for hard work, urged women not to see their gender as a barrier but source of inherent strength to fulfil their God-given destinies, and wished the women folk a happy International Women's Day celebration.
It would be recalled that the 8th of March each year is set aside to celebrate the International Women's Day.

Women Less Likely To Die From Covid-19 Than Men, WHO Affirms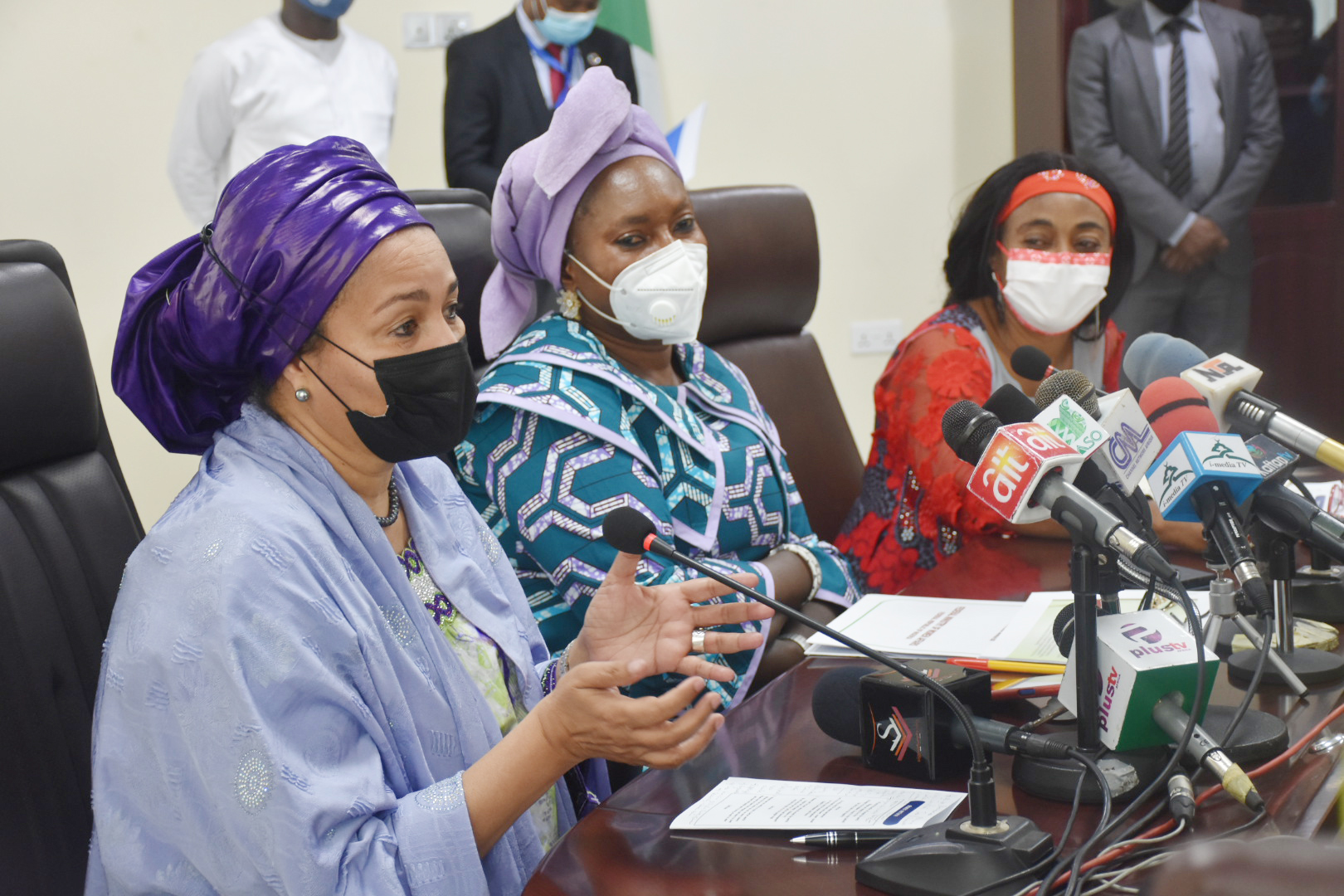 The global health agency says in most countries, women are somewhat less likely to die from Covid-19 than men.
Women account for a slightly smaller proportion of Covid-19 infections and deaths compared with men, a preliminary analysis by the World Health Organisation (WHO) in 28 African countries shows.
The WHO Regional Office for Africa said this in a statement issued from its headquarters in Brazzaville, Congo, yesterday.
According to the statement, WHO Regional Director for Africa, Dr Matshidiso Moeti, reported the findings of the analysis at a virtual press conference on Covid-19.
Moeti said the analysis was based on Covid-19 gender specific epidemiological data provided by countries.
"The data found that although women account for around 41 per cent of Covid-19 cases, this ranges from 31 per cent in Niger to over 57 per cent in South Africa.
"In most countries, women are somewhat less likely to die from Covid-19 than men.
"For instance, in Cote d'Ivoire the case fatality ratio stands at 0.4 per cent for women compared with 0.5 per cent in men.
"In the Democratic Republic of the Congo it is 2.2 per cent versus 2.7 per cent and 0.1 per cent versus 0.5 per cent in Seychelles.
"This comes despite women accounting for a large part of the health workforce which puts them at higher risk of infection,'' she said.
According to the statement, in Africa more than 95,000 health workers have been infected with Covid-19.
It stated that in Seychelles, women accounted for 71 per cent of health worker infections, 64 per cent in Eswatini, 55 per cent in Cote d'Ivoire and 54 per cent in Senegal.
"Further analyses are required to determine the factors behind the disparity in infections between men and women. However, some studies have suggested that biological, behavioural or social factors could be responsible.

Rivers NAWOJ Goes To Church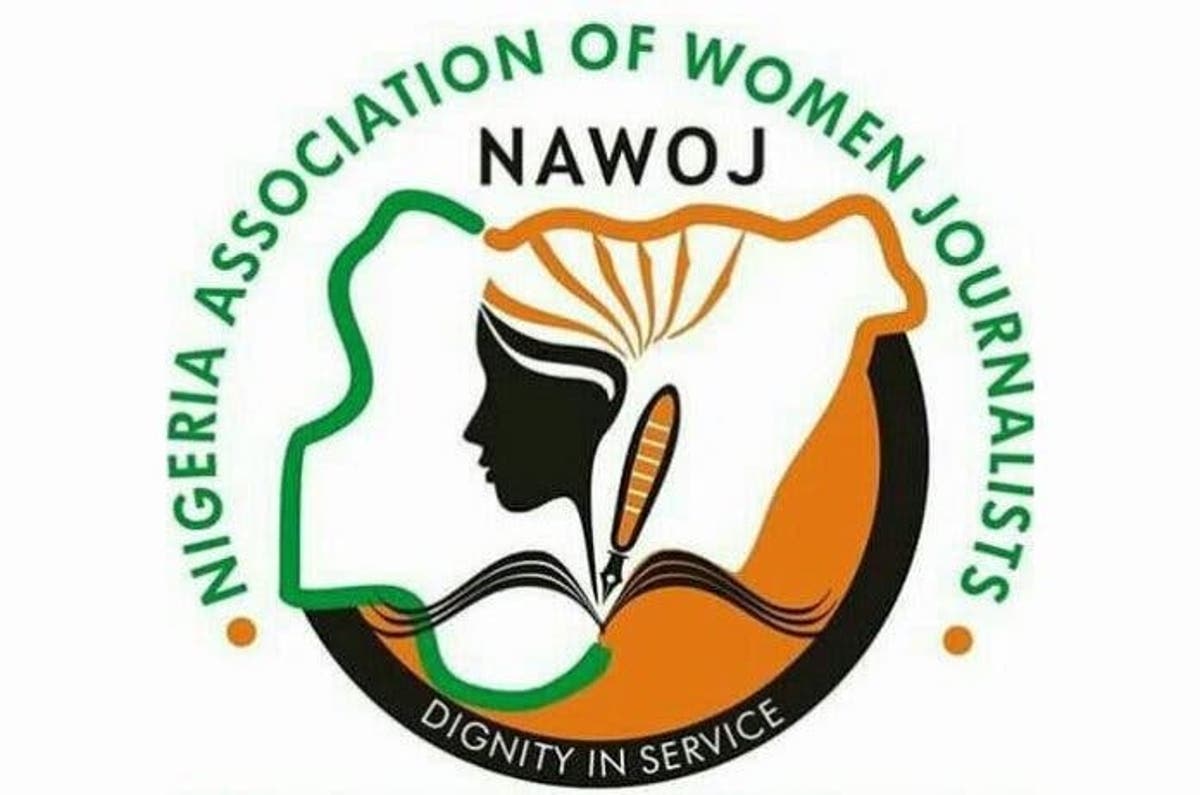 Nigeria Association of Women Journalists (NAWOJ), Rivers State Chapter, last Sunday, February 28, organised a thanksgiving and re-dedication service to usher in the new executive.
The thanksgiving service which held in Living Faith Church, Agip-Ada George Port Harcourt, had in attendance, a large number of female media practitioners from across the media houses in the State.
Speaking at the occasion, the NAWOJ Chairman, Mrs Serekara Susan, said the event was organised to appreciate God for granting her an overwhelming victory in the recent Rivers NAWOJ election, and for successfully constituting a new executive to pilot the affairs of the body for the next three years.
She used the medium to thank her spiritual father, the resident pastor of the church, Pastor Victor Akinsete, for standing by her when it mattered most, and her colleagues who believed in her and gave her their support. She pledged not to disappoint them, while also soliciting their collective support in taking the association to a greater height.
Responding, Pastor Akinsete who was visibly elated at the presence of the female journalists in his church, applauded the association for adding colour and value to the day's worship. He appreciated her for remembering to come and return praise and thanks to the almighty, who did it all.
The pastor who took his sermon from the book of Hebrew Chapter 11:3, urged journalists to live a life of faith, stating that it takes a life of faith to see prophecies fulfilled.