Woman Pleads Guilty, Admits Stealing, Selling Baby For N30,000 In Rivers
A woman, Joy Olakawogu, has pleaded guilty to a charge of child stealing before a Port Harcourt Magistrate Court in Rivers State.
The woman also admitted that she received N30,000 reward for her first stolen child in 2018.
In a case, PMC/1882C/18: Commissioner of Police Vs Joy Olakawogu, the 1st Defendant further said that she was engaged by another woman, 2nd Defendant, in the crime of child stealing but that luck ran out on her, thereby exposing her first theft in his second attempt at stealing twin babies.
She testified before Chief Magistrate F.N. Amanze in a continued hearing, yesterday, that "I lived at Mile 4. On February 12, 2018, a lady who is my friend, a house-help gave me a baby boy to watch over. I took the baby away. I called the 2nd Defendant who asked me to bring the baby.
"She took me to a place to swear death oath over the matter. She said if I come back for the baby or I report to the police, I will die. I took the oath, she now gave me N30,000. She said she will surprise me.
"She said if I have any other baby, I should bring it for her. Then, on August 13, 2018, at Nkpor village, a woman with twins used to leave her babies in my care.
"On this day, I told her I want to go and buy something. I took the babies. On my way to deliver the babies to the 2nd Defendant, at Akpajo Junction, police arrested me with the babies.
"They took me to Eleme Police Station where the mother of the babies came to carry her twins. The State CID then came for me. The IPO in the case asked me to take them to the 2nd Defendant's house where they then recovered the first baby I had stolen."
The court adjourned till January 18 where Joy would continue her evidence on the witness box to enable the court have a full picture of the case and the level of involvement of the 2nd Defendant.
The chief magistrate said that notwithstanding the 1st Defendant's guilty plea already, the case will continue to enable it dispense justice at the end.
By: Susan Serekara-Nwikhana

We Won't Stop Providing Infrastructure For Rivers People, Wike Vows
The Rivers State Governor, Chief Nyesom Wike, has restated the commitment of his administration to sustain the provision of basic infrastructure that would continue to make life better for Rivers people.
Wike stated this at the flag-off ceremony for the construction of Nkpolu-Oroworukwo flyover, which was performed by the South-South Zonal Vice Chairman of the Peoples Democratic Party (PDP), Chief Dan Orbih, last Friday.
The governor said that the urban renewal programme of his administration was restoring the glorious status of Port Harcourt, explaining that the 7th flyover would definitely add to the aesthetics and enhance commercial activities in the area.
"We have our urban renewal programme, designed to bring back Port Harcourt to what it used to be. I am sure this 7th flyover will improve the beauty of this place. The value of the property here will go up and businesses will thrive.
"Port Harcourt is a clean place. It must be maintained. Construction work here will bring employment to our people; our children will be engaged here to work.
"I am still talking with Julius Berger Nigeria Plc to deliver the project in 10 months because I have paid 70 per cent to them. Why should I wait until 12 months for completion?
"So, we are happy, and we have said that when Peoples Democratic Party (PDP) makes promise, it fulfils the promise. We have never disappointed anybody. It is amazing what we have been able to do within this period", the governor stressed.
Speaking further, Wike expressed gratitude to Rivers people for standing their ground to resist the security agencies when they came to steal their mandate and truncate his re-election.
"Because you gave us the privilege to serve you, we have to pay you back in gratitude. That is why we will provide basic infrastructure that we need in this state.
"In the next few weeks, we are going to flag-off the construction of the cancer and cardiovascular disease centre. It will be the best in this country.
"I said Rivers State deserves the best, and you can see that we are giving you the best for making us proud. You resisted the Army and other security agencies when they came to rig us out.
"We will do everything within our powers for Rivers people. So, be rest assured that we will not sleep until we complete our work", he promised.
Performing the flag-off of the Nkpolu-Oroworukwo flyover, the South-South Zonal Vice Chairman of the Peoples Democratic Party, Chief Dan Orbih said the performance of Governor Nyesom Wike in office has opened a new floodgate of development in Rivers State.
He noted that Wike has truly become a symbol of what PDP can do and will do when given the opportunity again to govern Nigeria.
"Watching you and seeing all that you have done in the past few months, I am convinced that the challenges and the obstacles you have faced in the course of your stewardship in this state have brought out the best of you, and the state is better for it.
"You have shown courage; you have shown commitment. I have seen that in Rivers State, with what you have done, having the right leadership, everything is possible.
"You have shown that government can work. You have shown that having the right leadership, Nigeria can work again.
"Most of us in the PDP are proud of what you have achieved for the people of Rivers State. I can say proudly that Rivers State is the one place that can compete with Abuja in terms of road network and flyover bridges."
Also speaking, the Rivers State Commissioner for Works, Elloka Tasie-Amadi said that the project was necessitated by the rapidly changing demography and increasing vehicle count in the city of Port Harcourt.
"Earlier in the week, on Tuesday, the 2nd day of March, 2021, the state government signed two contracts with Julius Berger Nigeria PLC for the construction of two flyovers. One of which, is the Nkpolu-Oroworukwo flyover, which we are flagging off, today.

2019 Poll Victory: We're Rewarding Rivers People With Projects -Wike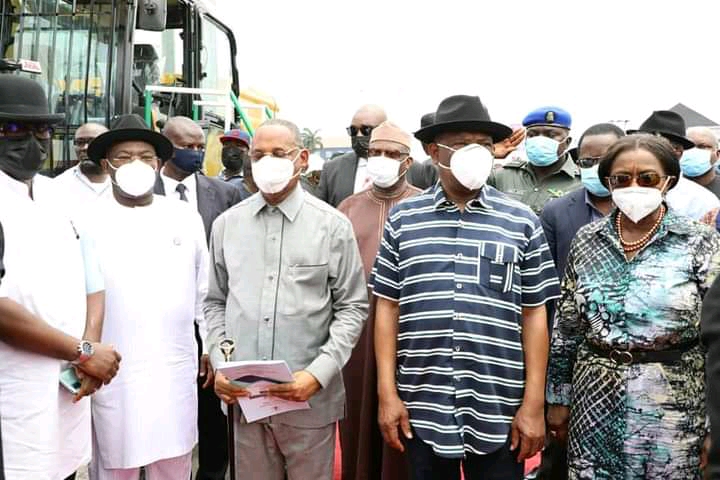 The Rivers State Governor, Chief Nyesom Wike, says construction of eight flyover bridges in Port Harcourt, alongside other critical infrastructure projects executed, are a mark of appreciation to Rivers people who steadfastly resisted attempts to use the Army and other security agencies to rig his government out of power in 2019.
Wike stated this at the flag-off of the 802meters' long Orochiri/Wurukwo flyover bridge, made up of a deck span of 315meters, north and south side ramps of 238meters and 249meters, respectively in Port Harcourt, last Saturday.
"Why we are doing this is because you too played a role in bringing us to government. We also have to pay you back. Remember during the last election, how the Army and other security agencies tried to rig us out in that election. All of you here came out and resisted that. So, for us, having given us that privilege, we have no other choice but to give you good infrastructure."
He explained that the construction of the Orochiri-Wurukwo flyover bridge at the intersection of Olu-Obasanjo Road and Port Harcourt-Aba Expressway junction was intended to address traffic jam that would arise when the construction work on the Rumuola and GRA Junction flyovers are completed.
Wike said that the reason why the eight flyover bridges have been awarded to construction giant, Julius Berger, was because of the company's proven integrity, and his administration's conviction that Rivers people deserve the best infrastructure.
He noted that people often complain about Julius Berger projects being expensive, but added that on the contrary, it was not so.
"I know a road that Julius Berger bided for, and one other company bided for that road. Julius Berger's bid for that road was N14billion, and then, the other company, which I will not mention, bided for N6billion. Now, we said well, let's give it to the company that offered a bid of N6billion. And we did not give Julius Berger. That was not my administration, but I was in the administration then. At the end of the day, we spent over N20billion in doing that work. So, from onset, if we had given it to Julius Berger, it would have been better for us, and that road is what we call Obiri Ikwerre Road."
He appealed to motorists and commuters to bear the inconvenience they would experience throughout the duration of the construction of the eighth flyover.

Probe N510.4m Received From IOCs In Bonny, Family Petitions IGP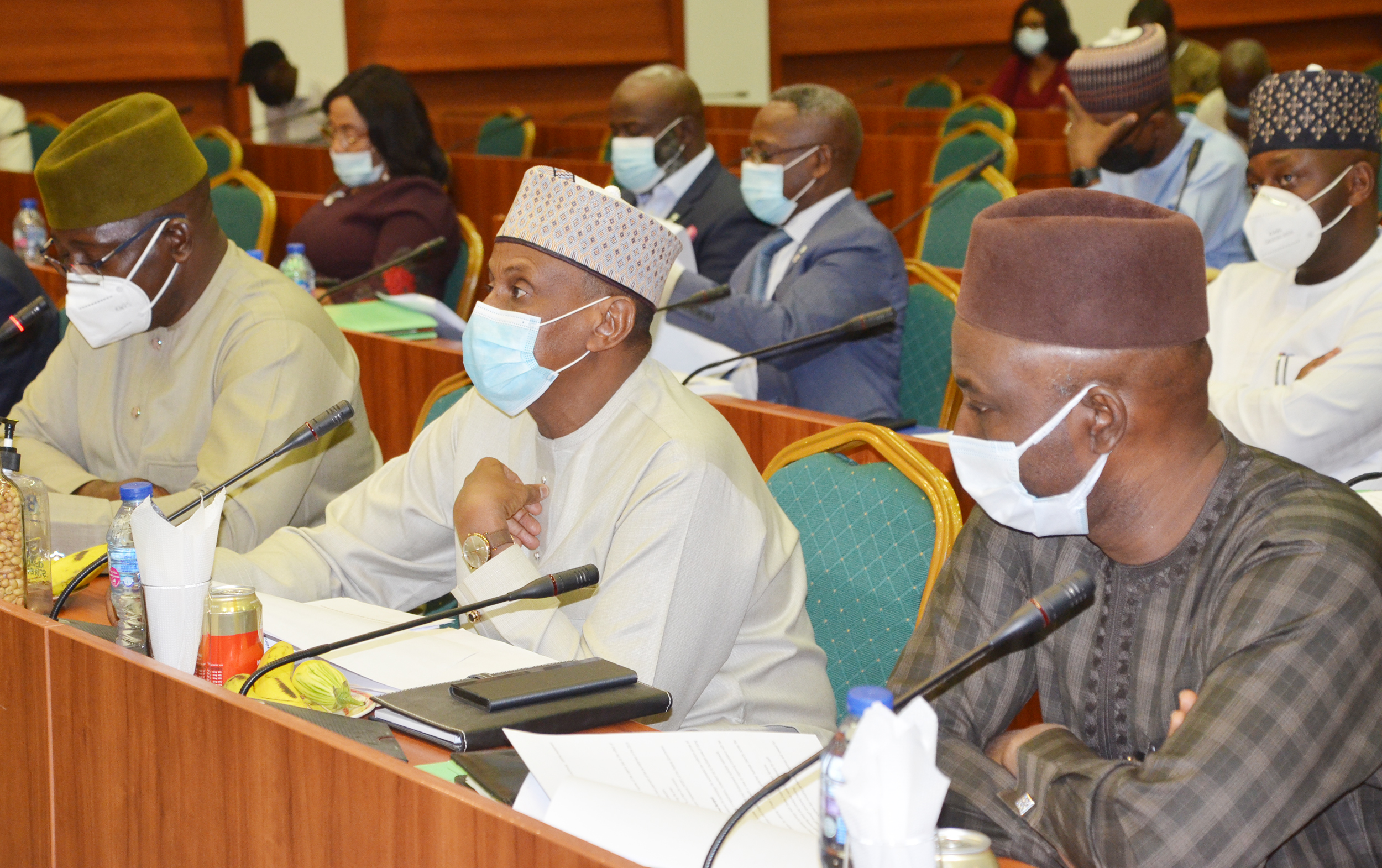 The Jumbo Major House Bonny in Rivers State has petitioned the Inspector-General of Police, Mohammed Adamu, to demand the forensic audit of money received by the Jumbo Major House and its sub-houses from all international oil companies (IOCs) operating in Bonny Island.
The family, in a petition made available to newsmen, yesterday, in Abuja, dated January 8, 2021, and signed by Mr. P.O. Okoroafor of Andy Igboekwe (SAN) & Co Chamber, also urged the IG to freeze all the accounts where stolen money collected from the IOCs companies were domiciled.
The petition is titled, "Re: Grand design to truncate, frustrate, thwart, giving false information to the police with intent to suppress, divert and forestall police investigation predicated upon IGP".
The petition, which consolidated the earlier one dated February 7, 2020, and titled, "Case of fraud, criminal deceit, misappropriation of money in Jumbo Major House", alleged that a group involving Asai Jumbo, misappropriated N9million, another one led by Prof. Jasper Jumbo, collected N500million, while that of Sodieye Jumbo allegedly received N1,400,000,000.00″.
In the new petition, which Okoroafor said was authorized by Prince Kalada William-Jumbo, the senior principal member of Jumbo Major House of Grand Bonny Kingdom; and Hon. Charles Omuso Jumbo, elder and member of Jumbo Major House, also alleged that suspects in the case were trying to transfer the case from the Force Intelligence Bureau (FIB) to the Force Criminal Investigation Department (FCID).
"Our client's petition was approved by the Inspector General of Police vide a letter dated 7th February, 2020 with reference number CB: 7000/IGP.SEC/ABJ/VOL.472/315, addressed to the Assistant Inspector General of Police, Force Intelligence Bureau (FIB), Area 10, Garki, Abuja. This petition was subsequently assigned to Supol Lawal Mohammed of the Force Intelligence Bureau (FIB), who with his formidable team, immediately swung into action with the needed mastery and vigour."