Troops Crush 10 Bandits, Loses One Soldier In Fierce Battle In Katsina
The Nigerian Army, yesterday, says it has neutralized not fewer than 10 bandits and inflicted injuries on several others in a fierce battle with the bandits in Batsari and Faskari local government areas of Katsina State.
This was also as it says it loses one of its gallant soldiers while two others sustained injuries from the encounter.
The Acting Director, Defence Media Operations, Brig-Gen Bernard Onyeuko, who disclosed this in a statement made available to newsmen, yesterday, also said the Army arrested three collaborators and informants of the bandits as well as recovered arms and ammunition.
Onyeuko said troops of the Operation Sahel Sanity carried out the offensive onslaught against the bandits which saw to the death of the five bandits in each of the council areas in the state.
According to him, "In furtherance of their operational activities and in line with the Chief of Army Staff, Lt-Gen Tukur Yusufu Buratai's directive extending Operation Sahel Sanity to March, the gallant troops have increased the momentum of the operation.
"They have continued to dominate the North-West theatre with confidence building patrols, robust and aggressive ambushes coupled with clearance operations. This is with a view to completely wipe out the remnant bandits and other criminal elements from the region.
"Consequently, on January 2, 2021, based on credible human intelligence about the movement of armed bandits sighted crossing Garin Inu in Batsari LGA heading towards Bugaje in Jibiya LGA both in Katsina State, troops deployed at Batsari swiftly mobilized and laid ambush along the bandit's route at Garin Garus.
"While at the ambush position, the gallant troops made contact with the marauding armed bandits and engaged them with overwhelming firepower thereby neutralizing five bandits while others escaped with varying degrees of injuries as indicated by traces of blood along their escape routes.
"Further exploitation of the area by the gallant troops led to the capture of three AK-47 rifles and two AK-47 rifle magazines loaded with 18 rounds of 7.62mm special ammunition.
"In another development, on January 10, 2021, troops deployed at Sabon Layi while clearing bandits enclaves around Maigora general area in Faskari LGA of Katsina State, came in contact with armed bandits at Unguwar Rimi leading to a fierce gun battle.
"The troops were swiftly reinforced by another team from Faskari and supported by helicopter gunship delivering a lethal blow to the criminals thereby forcing the bandits to withdraw in disarray into the forest due to the troop's superior firepower.
"During the exploitation phase of the operation, five bodies of neutralized bandits were found while several others were suspected to escape with gunshot wounds as indicated by bloodstains on their escape route.
"Regrettably, one brave soldier paid the supreme price while two others sustained minor injuries during the encounter. The wounded soldiers are in stable condition and currently responding to treatment in a military medical facility.
"Relatedly, on January 3, 2021, troops deployed at Dan Ali village acting on reliable information from reliable sources arrested a suspected bandits' collaborator named Ya'u Tukur at Sabon Gida village in Kankara LGA of Katsina State.
"During preliminary investigations, the suspect confessed to being working for a notorious bandit gang that has been masterminding nefarious crimes, including kidnapping for ransom in various places. Troops are on the trail of other members of the notorious gang.
"Furthermore, on January 4, 2021, troops deployed at Maraban Maigora, acting on credible information arrested one Yahaya Aliyu while riding on a new motorcycle.
"The arrest was executed following reports from reliable sources on the suspect's alleged involvement in the kidnapping and facilitating payment of ransom for kidnap victims in the area.
"During preliminary investigations, the suspect admitted his involvement in the alleged crimes, adding that the motorcycle he was riding was part of a bounty as ransom from a kidnapped victim.
"Additionally, on January 8, 2020, troops deployed at Yankara while acting on a tip-off arrested a suspected bandit's collaborator named Alhaji Adamu Mamman around Yankara general area in Faskari LGA of Katsina State. The suspect has been at large following his involvement in harbouring bandits in his house.
"To this end, the gallant troops of Operation Sahel Sanity are commended for the successes and their unequalled commitment. They are further urged not to rest on their oars until the North-West zone is rid of all criminal elements.
"Additionally, the good people of the North-West are once more assured of the Nigerian Army's commitment to the safety of lives and properties within the zone.
"They are also encouraged to avail the troops with timely and credible information that will assist in the conduct of their operations," Onyeuko, however, appealed.
Kidnapping Of Students, Ploy To Discourage Schooling In Nigeria – MSSN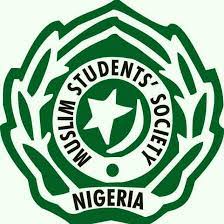 The Muslims Students' Society of Nigeria (MSSN) has said that the incessant kidnapping of students in some parts of the country was a strategy to discourage the pursuit of education.
MSSN National President, Malam Shehu Usman- Abubakar, said in a statement on Saturday, in Birnin Kebbi, that many students had withdrawn from school as a result of kidnapping.
He said that education was the major source of strength and power to every nation and community in the world.
"As kidnapping has started affecting schools, we, as members of MSSN, view it as an effort towards discouraging the pursuit of education, especially in educationally backward communities of the northern parts of the country.
"Therefore, more should be done to put a stop to that with all the might and urgency possible,'' he said.
Usman-Abubakar urged governments at all levels to do more in ensuring the protection of lives and property of their citizens, saying that the rate of criminality in the country was alarming, especially banditry and kidnapping.
He, however, noted that security agencies had been doing a lot in combating insecurity in the country, while commending the Kebbi state government for its efforts in the immediate rescue of some of the kidnapped students of Federal Government College, Birnin Yauri.
"We urge other state governments affected to follow suit as set by Gov. Atiku Bagudu," he said.
The MSSN president also urged Muslim faithful to return to Almighty God in repentance and be prayerful for a better Nigeria.
FG, UN Unveil Programme To Empower Youths
The Federal Government of Nigeria is set to partner with the United Nations Children Fund (UNICEF) to empower 20 million Nigerian youths by 2030.
The initiative tagged: "Generation Unlimited" and set to be inaugurated today in Abuja, is targeted at 20 million persons between the ages of 10 and 24 out of the nation's 65 million young people.
The Country Representative of UNICEF in Nigeria, Peter Hawkins, said this in an interview with newsmen in Abuja yesterday.
According to him, the initiative is also being replicated in many other countries with 1.8 billion young people targeted around the World.
With specific reference to Nigeria, Hawkins said that the Generation Unlimited programmes were aimed at developing the capacity of young Nigerians to be better positioned as leaders of tomorrow.
He said that if the youths were not equipped with the right skills, especially in view of the ongoing digitisation of the World, they would be unable to bring value to the future of Nigeria.
The UN representative added that such initiatives would also help in turning the youth away from drugs or crime.
"Nigeria has 65 million people between the ages of 10 and 24, so young people of Nigeria are more importantly the future. That generation would shape the future of Nigeria.
"What Generation Unlimited is trying to do is to first act as a platform between the government, the United Nations and the International Community and the private sector.
"Out of the 65 million young people, Generation Unlimited is trying to help 20 million of those over the next 10 years to step over the generation that they are in to be able to meet their own ambitions and be valuable commodities in Nigeria.
"What is going to define the future of any country, particularly Nigeria is the digital platform – access to data, access to digital information.
"It is not only expanding the digital platform but expanding young people's access to that platform.
"There are initiatives like School-2-School connectivity, looking at how we can bring digital learning into the schools, communities and ensure that young peoples' skills around digital platforms come to the fore," he said.
He pointed out that other areas include education skills on the one hand and employability and entrepreneurship on the other hand.
Hawkins said that UNICEF was particularly focused on connection between the skills and opportunities for employment and entrepreneurship, trying to develop the skills that jobs require.
Hawkins added that the last part was engagement of the young people not only to understand what they want to do but also to create an environment where they are contributing to the future of this country as a voice.
"Already, over the past year, we have been engaging with 450,000 young people through different initiatives around the country.
"There is a massive prospect in this country to engage young people. So in summary, Generation Unlimited is trying to help 20 million young people to achieve skills and jobs with digital platform being the main conduit for many of these jobs and skills.
"On Monday, Nigeria's Vice President will inaugurate the Generation Unlimited Nigeria, this is a fantastic opportunity to demonstrate a vision for the young people of Nigeria and give them the opportunity to engage in what happens in Nigeria in the future.
"There are many initiatives at the moment currently ongoing, especially around skills development, education a live skills learning.
"What we are trying to do at Generation Unlimited is to allow the platform of all of these to go to scale, using different initiatives to trigger off other initiatives to reach the 20 million that we want to reach in the next 10 years," he said.
The UNICEF Representative listed some of its partners to include: GIZ, EU, USAID, Unilever, Microsoft, Tony Elumelu Foundation, and MasterCard, amomg others, adding that they were open for partnerships with institutions and the private sector.
PDP Tackles el-Rufai Over Insecurity, Insists Jonathan Resisted Insurgency
A chieftain of the Peoples Democratic Party (PDP), Chief Emeka Kalu, has slammed the Kaduna State Governor, Mallam Nasir el-Rufai, over comments on ex-President, Dr Goodluck Jonathan.
It would be recalled that El-Rufai had severally criticized Jonathan's administration for being incompetent and weak in tackling terrorism.
The Kaduna governor also adduced that all the technical advice given to Jonathan was refused.
In a statement, yesterday, Kalu, a former governorship aspirant in Abia State, opined that under Jonathan, insurgency was resisted with all apparatus within the reach of the government to tackle the ugly trend.
He lamented that countless persons have lost their lives to herdsmen killings in the north and southern part of Nigeria while el-Rufai as the Chief Security Officer of Kaduna, with full confidence in Buhari-led government, is busy watching the atrocities while the perpetrators go unpunished as a result of ethnic sentiment.
Kalu queried, "What has he successfully put in action to contain the marauding and uncontrollable cases of kidnapping and banditry that had almost swept the entire nooks and crannies of Kaduna State or is he short of ideas now on how best to engage the criminals?
"Why has he not been able to apply those security tackling measures the technical committee that he was one of the members during Jonathan regime recommended to improve security situation in Kaduna State as the governor on seat?
The party chieftain, however, called on el-Rufai to stop playing politics with the deteriorating insecurity in the country, warning the governor and the Buhari-led All Progressives Congress to stop the mudslinging in politics, promote ethnic co operations and tolerance, as well as run inclusive government.
Parts of the statement said, "It is always easier to castigate a leader, find faults and apportion blames but when it gets to the doorstep of the fault finder, with all statutory power and resources to perform the same functions, the actor retires into his shelf as snail does.
"Instead, he would come up with a cheap propaganda that any person who killed a Fulani Man would have himself to blame. When interviewed for explanation, he said it was because Fulani are scattered in various parts of Africa and when you kill one in Nigeria, those in Sahara would come to say, you killed their fathers and brothers, then as result attack the locality in retaliation.
"Does this make any sense for a government that values the lives of her citizens? Why would the government condone criminals and give shot at side order in another part of the country to wipe away the people of that ethnic nationality in the pretext of fighting criminal. Are all criminals not the same or those from a given ethnic group are anointed not to be killed?
"The same expert on security intelligence as he claimed to be could not suggest how best to tackle bandits but with all velocity suggested how to treat and handle ethnic agitators who had not killed even an ant. This signifies the kind of government we run and expect the citizenry to wave banners of praises for us.
"Nigeria has a long way to go. Except we drop divided sentiment and nepotism, the journey would be farer for us; except the government eschews unnecessary cuddling of herdsmen with carrots hands by taking strict actions to stop their rampage and marauding activities, Nigeria will still be singing the same songs of sorrow instead of peace and unity.
"The formula is very simple. Stop mudslinging in politics, promote ethnic co-operations and tolerance, run inclusive government, drop revenge-oriented use of EFCC/DSS apparatus against party opponents, revive the dwindling economy, create jobs and employment using Federal Character Principles, open full resistance against bandits and all forms of terrorism, stop ethnic harassment of the southern Nigerian peaceful agitators, learn how to dialogue, work to restructure the fiscal federalism then Nigeria will become an ice in a hot water pot".