Ibori Gold And Country Club: Out-Going Lady Captain Hailed Over Achievements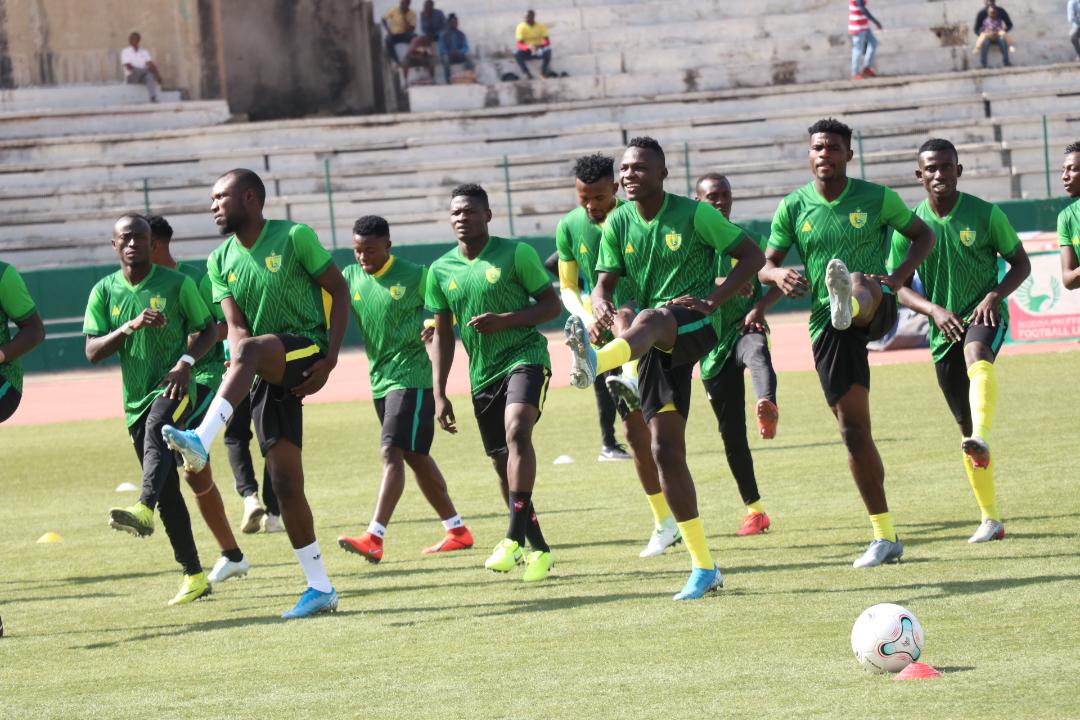 Pioneer Lady Captain of Ibori Golf and Country Club (IGCC) in Asaba, Delta State capital, Chief (Mrs) Liz Ogbutua believes the out-going Lady Captain Angela Uwabor has triggered a challenging development in the club.
Ogbutua, who was Captain in 2004 and Vice President of Ladies Golf Association of Nigeria (LGAN), South South Zone, made the statement on Monday while dwelling on the forthcoming 10th Asaba Ladies Open Golf Championship which commences activities with a Pre-Tournament event today.
Ogbutua incidentally, is saddled with the responsibility of declaring the Pre-Tournament open, just as other past Captains will be honoured at the event and she said, "It's an honour done to me by the captain and her Committee to be saddled with the responsibility to declare open the Pre-Tournament in readiness for the main event."
The pioneer captain, who started playing golf since 1994, affirmed that the out-going Lady Captain, Uwabor, is "a rare gem," who has positively turned around the fortunes of the Lady Section of the IGCC.
"Angela Uwabor, the 10th Lady Captain of IGCC – 10, is a special number; Uwabor has brought clamour, style, swag to the Lady Section; she has a beautiful swag and carries everybody along; the championship is still well ahead, but we're already in the mood.
"She came in January 2020, but just then the COVID-19 pandemic came and slowed her down; but inexplicably, she still found a way to get things done; to everyone's amazement, she upgraded the Ladies Section facilities to an envious standard, the office, lockers, she did a whole lot!
"In fact, Angela Uwabor is a rare gem; a go-getter; if I'm to rate her she has done very well; she has left a big shoe for the next Captain; she's played good golf; won laurels and has represented states at local and international levels," Ogbutua stated.
Ogbutua, who is from a family of golfers and a member of other clubs as Benin and UBTH, thumbs up the present standard of IGCC course which she said has met acceptable world standard, adding enthusiastically that more women have embraced golf in recent times against the myth that it was elitist sport and all men affair.
In this regard, she commended the Delta State Government for aligning with golf development since the construction of IGCC in 2000.
Tokyo 2020: Naomi Osaka Beats China's Saisai In Straight Sets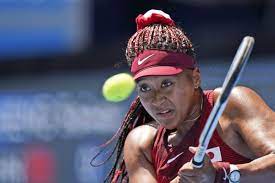 Japan's Naomi Osaka returns a shot to China's Zheng Saisai, during their Tokyo 2020 Olympic Games women's singles, first round tennis match at the Ariake Tennis Park in Tokyo .
Japan's Naomi Osaka won in straight sets on her highly-anticipated return to court at the Tokyo Olympics yesterday, while world number one Ashleigh Barty crashed out in the first round.
Osaka, the star of the opening ceremony, defeated China's Zheng Saisai 6-1, 6-4 in her first match since taking an eight-week break for mental health reasons.
"I feel like more than anything I'm just focused on playing tennis. Playing the Olympics has been a dream of mine since I was a kid," said Osaka, chosen as the first tennis player to light the Olympic cauldron on Friday.
"I feel like the break that I took was very needed, but I feel definitely a little bit refreshed and happy again."
The Australian Open champion had not played since May, when she walked out of Roland Garros, saying that media commitments were harming her mental health.
Osaka showed few signs of rust as she reeled off the opening five games on the Ariake Coliseum centre court, which likely would have been packed to capacity if not for a spectator ban because of coronavirus restrictions.
The second seed broke the 52nd-ranked Zheng for a 2-1 lead in the second set and closed out an 87-minute victory on her third match point.
The 23-year-old Osaka is attempting to become Japan's first Olympic tennis champion. She will play Switzerland's Viktorija Golubic in the last 32.
Insurance FC Records Second NNL Win On Return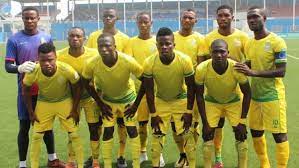 Bendel Insurance recorded their second win in a row since returning to the second tier of Nigeria National League with a 1-0 win over Abia Comets on Saturday at the Samuel Ogbemudia Stadium.
Defender Tanimu Benjamin scored the only goal of the encounter in the 26th minute to hand the hosts the maximum points.
Both results have brightened their chances of qualifying for the Super 8.
According to Tidesports source, the Edo State Government in June withdrew the team from the competition after several of their players were injured by home fans during their game against Remo Stars in Ikenne, Ogun State.
On their return, Insurance pulled off an away win over Holy Arrows in Enugu before the win at the weekend
"I am happy with the goal and the overall performance from the boys. Our aim is to return to the topflight and we are working hard to achieve it," goal scorer Benjamin, who was injured in the violence at Ikenne, said
Karagumruk To Pay Musa N1bn Annually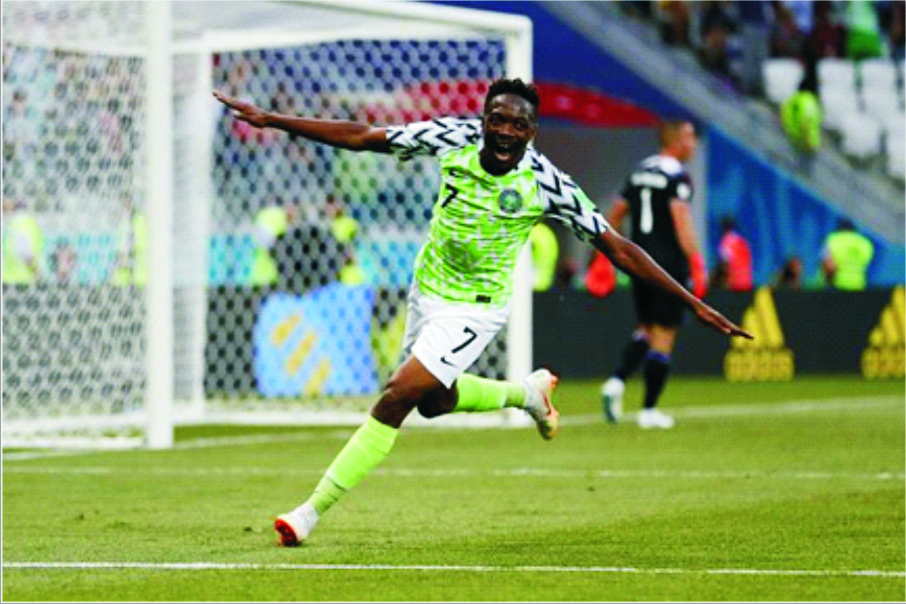 Super Eagles captain, Ahmed Musa was on Thursday unveiled by Turkish Lig 1 side, Fatih Karagumruk, having signed the winger on a two-year deal with an option to extend the deal for another year.
Tidesports source gathered that the financial details of the deal were undisclosed by both club and player, Musa will earn about$2.5million (N1.02billion) annually with a weekly pay of $40,000, with bonuses.
Karagumruk were promoted to the Turkish topflight in the 2019/2020 campaign, ending a 35-year wait for a return to the Super Lig and want to remain there, thus, the acquisition of star players like Musa.
"It's a good deal no doubt, the club wanted Musa because of his wealth of experience, having played at the World Cup and the UEFA Champions League. Since they were promoted to the topflight two seasons ago, their major aim is to remain in the Turkish topflight and also win games against the big sides like Galatasary, Fenerbahce and Trabzonspor and they believe Musa can help them achieve their goals. That's why they signed him for $2.5million annual salary, besides bonuses and allowances," a close friend of Musa said.
It was also reliably learnt that there were financial incentives for Musa, if the club qualified for European competitions, and if he ended up as their highest scorer at the end of the season.
Musa, in an interview with newsmen said Karagumruk's ambition was a major reason he joined them.
"I was very impressed with the team's philosophy, style of play and it's clearly an ambitious club.