I Won't Leave Any Uncompleted Project Behind, Wike Assures …As Anyim Commissions Aluu-Rumuekini Road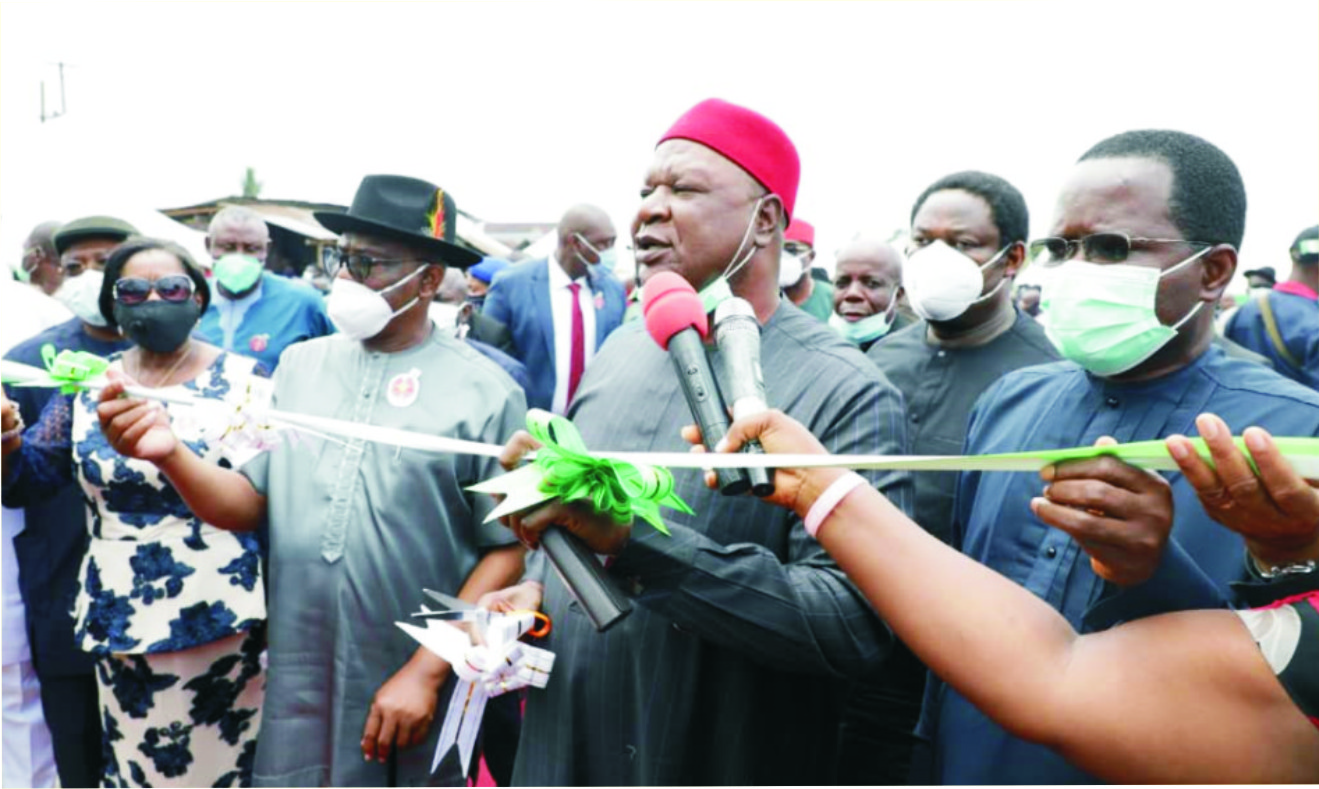 The Rivers State Governor, Chief Nyesom Wike, has reiterated his determination to complete all projects awarded by his administration before the expiration of his tenure.
Wike stated this during the inauguration of the Rumuekini-Aluu Road, traversing Obio/Akpor and Ikwerre local government areas, performed by former Secretary to the Government of the Federation, Senator Anyim Pius Anyim, yesterday.
The governor explained that it was important that his successor initiates his own projects and not be burdened by uncompleted projects inherited from previous administration.
According to the governor, his administration has never discriminated against any section of the state because developmental projects are delivered to every local government area.
"I have said those of you and your communities who stood firm when somebody thought he was god. Because you committed to following us, there is nothing that will be given to you that will be too much.
"Nobody that will succeed me will complete any of my projects because I will complete all my projects before I go. I won't leave any project burden for my successor. When the new person comes, let him initiate his projects.
"Before now, APC said we are doing roads only in Port Harcourt and Obio/Akpor Local Government. Now, they can't talk again. We have commissioned projects in Khana, Gokana, Eleme. The other day we were in Akuku-Toru, yesterday, we were in Emohua. We are a government for every Rivers person and every local government."
The governor said the Peoples Democratic Party (PDP) knows there are problems and it is solving them with completed projects and vows not to dump the party.
But on the contrary, he noted that the All Progressives Congress (APC) government that promised to solve the problems of Nigeria before assumption of power has kept giving excuses to justify its failure.
"I have told anybody who cares to listen. We are not those who are afraid that people will come after them so they want to run into another party. I am not running anywhere.
"How can I run from success to problem? People should ordinarily go from problem to success not the other way round. Rivers State is an asset to PDP.
"We have told Nigerians that PDP is the only hope of this country. It is a party that will make promise and fulfil it. We are proud to roll out projects everyday and this is the second week of project commissioning."
Impressed by the quality of job delivered by ChrisJoe Nigeria Ltd, the indigenous firm that handled the Rumuekini-Aluu Road, Wike announced the award of contract of the Aluu-Omagwa road to it.
According to him, he took the decision so that critics will see how his administration has also empowered indigenous contracting firms that have justified the trust in their capacity to deliver.
"I must confess, this is one road I have never supervised. It is done by local contractor. I want to commend ChrisJoe Nigeria Ltd. You have made us happy. It is reassuring that we can have local contractors that will carry out quality job like this. It means our future is bright.
"I have told the Ministry of Works, because of what the local contractor has done, we must give him another job, and it will be the Aluu to Omagwa road."
The governor recalled that while he was campaigning for office, he had promised to tackle infrastructural deficit in the Akpor axis of the state, adding that today, he can say authoritatively that all communities in Akpor kingdom have benefitted from various road projects.
"I have satisfied my conscience that I have done what I said will be done for you. When I came to Aluu to campaign, I also told them that they will not be left out in the scheme of things.
When one of our leaders, Captain Elechi Amadi died, we gave him a state burial and we reconstructed the road leading to his house using MCC. Today, we are here commissioning Rumuekini-Aluu Road."
Inaugurating the Rumuekini-Aluu Road project, former Secretary to the Federal Government, Senator Anyim Pius Anyim, said he was delighted to associate with Wike because he has demonstrated through his projects that he was truly bonded with Rivers people and knows their needs.
According to Anyim, it was this level of leadership that has enabled Wike to conceive projects that were tailored to meeting those needs, and eliminate the possibility of having wild elephant projects.
"Governor Wike, because you commission projects, it is certain no project will be abandoned. I am proud to identify with the progress that you have made.
"I am proud to belong to PDP family. It is the spirit of PDP that is at work in your government and that spirit of PDP will come to work in Nigeria.
"When I was invited for this commissioning, I did not really appreciate the magnitude of the work: the real import of the governance Governor Wike has brought to Rivers State.
"But as we drove down here, the impression I have is that Port Harcourt has expanded. It is only the government of the people that can expand a city to the extent that Port Harcourt has expanded."
The Rivers State Commissioner for Works, Hon Elloka Tasie-Amadi said prior to its reconstruction, the Rumuekini-Aluu Road was a nightmare, and took a toll on socio-economic activities of the people in the area.
Now, he said the road has been reconstructed into a 10 meters wide 5.8 km road with 5km of drainage that will help to control the flow of flood water.

Nkanga's Death Has Left A Void In N'Delta, Wike Laments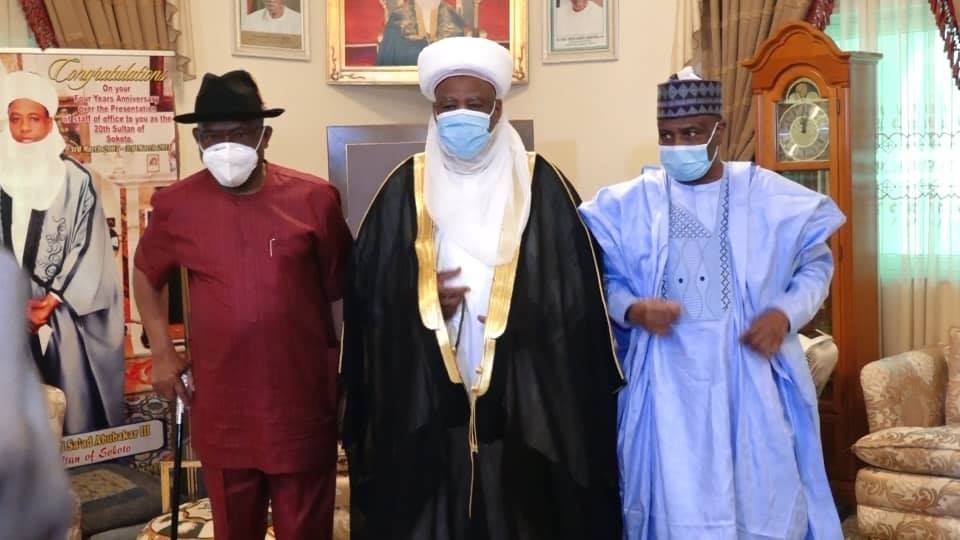 The Rivers State Governor, Chief Nyesom Wike says the untimely death of Pan-Niger Delta Forum (PANDEF) Chairman, Air Commodore Idongesit Nkanga (rtd) has dealt a severe blow to Niger Delta struggle.
Wike made this assertion when he visited the Governor of Akwa Ibom State, Emmanuel Udom at the Government House, Uyo, yesterday, to commiserate with him over the death of Nkanga and the state Chairman of PDP, Udo Ekpenyong.
The Rivers State governor said the death of the PANDEF chairman has created a deep void in the agitation for restructuring of Nigeria in line with the principle of true federalism.
"The PANDEF chairman stood for the struggle of the Niger Delta, restructuring of this country. As Rivers people, we are all from Niger Delta. We face the same problems. So, if anything happens to Akwa Ibom State, it also affects Rivers State. We have lost a voice. Whether anybody likes it or not. We have lost a voice."
Wike, who described the death of both the PANDEF and PDP chairmen as painful, urged Udom and the people of Akwa Ibom State to take solace in God over the death of these two great sons of the state.
In appreciation of the immense contribution of the late PANDEF chairman to the Niger Delta struggle, Wike said Rivers State Government will collaborate with Akwa Ibom State Government to support his family and accord him a befitting funeral.
"My brother, we will support you to sustain the family. We will support you for the burial of the late PANDEF chairman. Rivers State Government will want to be fully involved in whatever it takes to give him a befitting burial."
Wike, also lamented the abrupt death of Ekpenyong who was just recently elected chairman of the party in the state.
In his response, the Akwa Ibom State Governor, Emmanuel Udom, thanked Wike and Rivers State delegation for standing by the people of Akwa Ibom in their moment of grief.
Udom said the death of Nkanga, who was the Director General of Governor Udom Emmanuel's Divine Mandate Campaign organisation 2015 and 2019, was emotionally devastating to him and the people of the state.
"He was my DG for both first term and second term. For somebody who had been your director general for first and second term, you know the man must have proven that high level of loyalty and integrity.
"What he doesn't say in front of you, he will never say it behind you. He was that man at that level of integrity, character."
He urged the governors of the South-South states to collaborate with the Akwa Ibom Government to give Nkanga a befitting funeral next month.
Udom, who described death as a mystery that only God understands, said he was saddened about the death of his state party chairman, who according to him epitomizes loyalty.
"In fact, my party chairman when they are introducing him, they use to call him Mr Loyalty. He was that loyal to our party. He had served the party at the national level; he started serving the party at the state level. If you want any definition for loyalty, just look for Udo Ekpenyong."

NSCDC Uncovers 119 Gallons Of Adulterated AGO In Rivers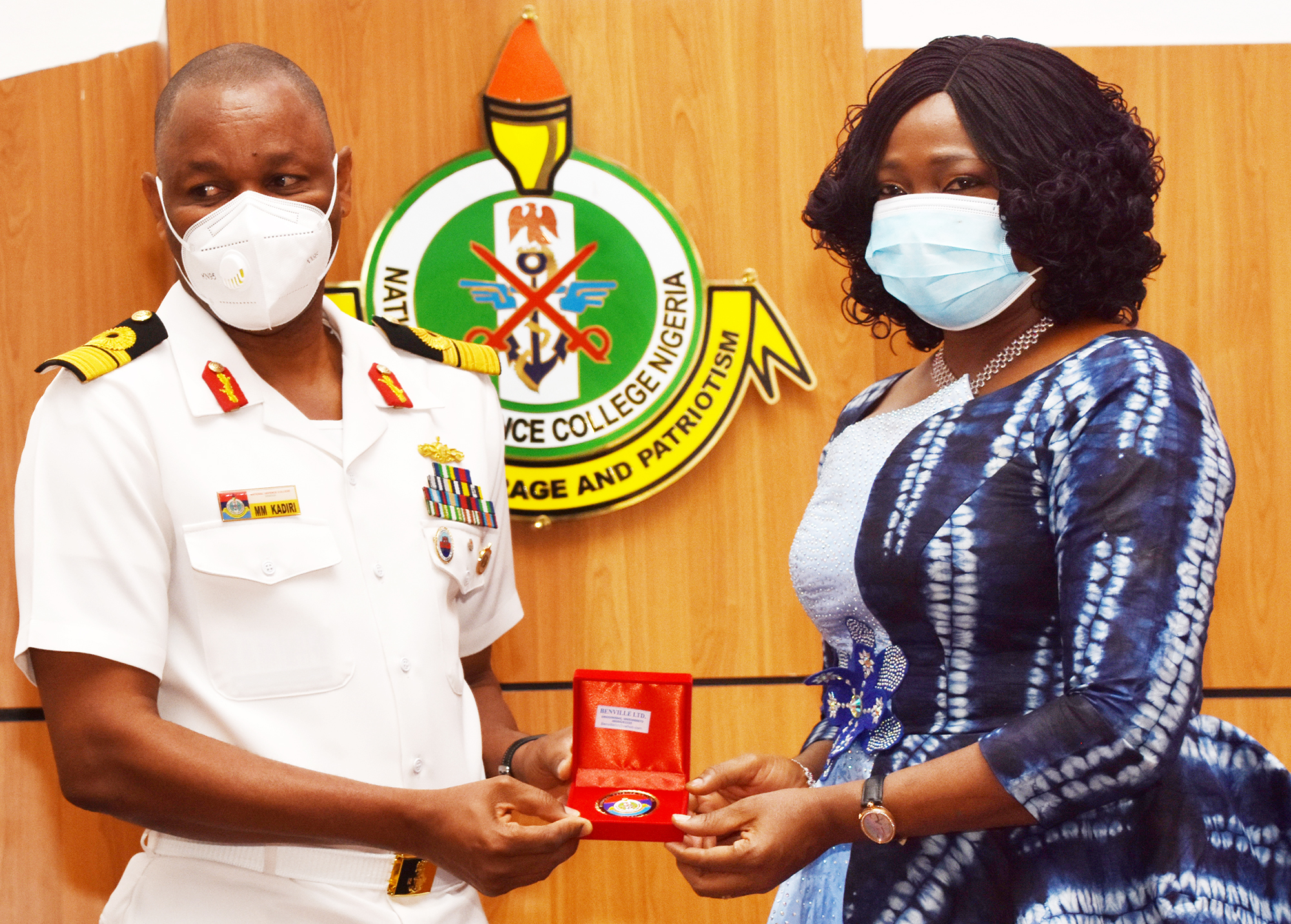 The Commandant of the Nigerian Security and Civil Defence Corps (NSCDC), Rivers State, Commandant Muktar Lawal says the command has uncovered an illegal dump of 119 25-liter gallons of adulterated AGO, and arrested one suspect, saying that the Special Anti-Vandal Team which specialised in identifying illegal dumps in the state, was responsible for the discovery and arrest.
A statement signed by the spokesperson of the command, Assistant Commandant Oguntuase Michael, and made available to The Tide said that at about 1500hrs on Tuesday, January 19, 2021, the anti-vandal team arrested a suspect, one Mr. Ezike Shoke, with a Volkswagen Jetta car loaded with suspected illegally-refined AGO, in gallons (25liters), 56 in number at an illegal dump situated at number 34 Arochukwu Street, Rumumasi in Obio/Akpor Local Government Area of the state.
According to the statement, the illegal dump where the suspected products were seized was situated at a residential area making it unacceptable and dangerous for residents of the area due to the adverse health effects it poses to the people.
The statement also said that 57 empty gallons found at the crime scene were seized while investigation is ongoing to arrest all the fleeing gang members who are connected to the dastardly act.
He said that when they are arrested, they would be charged to court.

RSG Orders Civil Servants To Stay-At-Home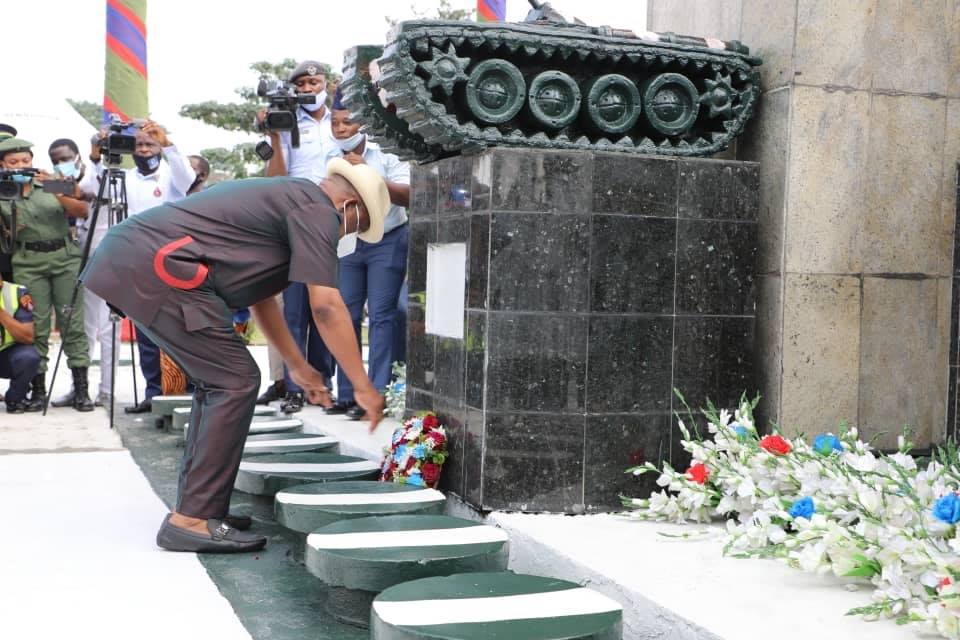 The Rivers State Government has directed civil servants on salary grade levels 01 to 13 to stay-at-home to check the spread of a spike in the second wave of the novel Covid-19 pandemic.
The state government's position was made clear in a statement signed by the state Head of Service, Barrister Rufus Godwins, in Port Harcourt, yesterday.
The statement, copied to the Secretary to the State Government, the Chief of Staff, Rivers State Government House, all honourable commissioners, all chairmen of commissions, all permanent secretaries, the accountant general, the auditors-general of state and local government, the surveyor-general, all special advisers and senior special assistants, all heads of non-ministerial and extra-ministerial departments, the clerk, Rivers State House of Assembly, and the Rivers State Liaison officers, Lagos and Abuja, with reference number: A.779/Vol.11/156, and dated January 19, 2021, was titled, "Stay-At-Home Directive for Officers on Salary Grade Levels 01 – 13 due to Covid-19 Pandemic Second Wave".
The statement reads, "Following the current hike in the incidence of the Covid-19 pandemic due to the second wave of the virus, the Governor of Rivers State, Chief Nyesom Wike, has directed all civil servants on salary grade levels 01 -13, except those on indispensable essential duties to stay away from duty forthwith, while officers from grade levels 14 and above should be on duty, and assume full responsibilities for their offices until further notice.
"Accordingly, all permanent secretaries, and heads of extra-ministerial officers should ensure compliance with this directive within the strict context of the Covid-19 Protocols. This directive, which takes effect from Wednesday, January 20, 2021, shall remain in force until His Excellency, directs otherwise, please."
By: Susan Serekara-Nwikhana