Thanks Mr. President, But…
Recently, President Muhammadu Buhari approved the refund of about N78.9 billion to Rivers State, being the outstanding sum of funds expended over the years by the oil-rich state on rehabilitation of some deplorable federal roads within it. Four other states were also on the list of the refund beneficiaries.
Even though tabulation of the individual state accruals from the payback was based on historic cost of the projects rather than their current market value, one would still say that the President deserves ample commendation for living above the usual unnecessary politicking on issues like this.
But besides this and probably one or two other instances, it is now becoming increasingly evident that Rivers State often gets the short end of the stick in its relations with the authorities in Abuja.
Take, for example, the CBN's Anchor Borrowers'Programme which has transformed many northern rice farmers from small holder peasant farmers to millionaires (going by their own admissions). And whereas the programme has also positively impacted farmers from elsewhere across Nigeria, it is yet to berth in Rivers State since its launch on November 17, 2015. Our farmers and fishermen are not even at the stage of filling forms preparatory to receiving such soft loans as is currently the case in some neighbouring states.
Instead, the CBN was quick to include Rivers State among six states and the FCT for a trial of the transaction limits component of its cashless policy effective September 18, 2019. Recall that a major part of this policy was the imposition of cash deposit and withdrawal charges on amounts in excess of N500,000 for individuals and N3 million for corporate bodies. It also prescribed charges on interbank ATM cash transactions, in addition to other existing financial service encumbrances.
The implication of this is that while residents of many states in the country, including the nouveau riche northern rice farmers, were making their normal cash dealings across banks unhindered, people in Rivers and the other pilot states were already being surcharged for engaging in similar bank transactions.
And, as if that was just the beginning, the present federal administration, in 2016, announced the commencement of a National Social Investment Programme (SIP) in which it sought to directly invest in the welfare of the extremely poor and most vulnerable citizens. Under this scheme, it floated the Conditional Cash Transfer Programme, National Home Grown School Feeding Strategic Plan 2016 – 2020, Tradermoni, Marketmoni, and Farmermoni.
Except the Tradermoni collateral-free loan which was suspected to have been used as a campaign tool in the 2019 General Elections and from which a few Rivers traders and artisans reportedly benefited, the state is among those that have been effectively crowded out of what is widely touted as the biggest social safety net in the economic history of Nigeria.
Just a few days ago, the government claimed that over 12 million households have, so far, benefited from SIP since 2016 and promised that the scheme would henceforth be expanded with N1 billion annually.
Honestly, if the Nigerian government has commenced disbursement of the N5,000 monthly cash transfer to any indigent individuals or households in Rivers State, then it has remained most discreet about such action because, to the best of my knowledge, there has not been any visible process on the ground to even identify eligible beneficiaries in the state.
The home grown school feeding system for which the central government reportedly spends over N750 million daily (including the COVID-19 schools' shutdown period) on 8.2 million pupils in 45,394 public primary schools across 24 states is yet to take off here in Rivers. It, therefore, beats me as to why the authorities are reluctant to expand this initiative to accommodate Rivers and the other 11 states that have obviously been sidelined for so long. If the running cost is enormous by any measure, then schools should be selected in a rotational manner that benefits all the states eventually.
Again, and as the name suggests, here is a programme that has the capacity to encourage local food croppers, meat and poultry producers, market gardeners and fish farmers, among others. The employment potentials of these economic activities can hardly be overemphasized.
As for Marketmoni and Farmermoni, one can comfortably wager that not many Rivers residents know that such programmes exist in this country. These social intervention tools are said to be administered on behalf of government by the Bank of Industry, Bank of Agriculture and Nigeria Export-Import Bank.
Another government undertaking which would have earned Mr. President a lasting salute is the Ogoni Clean-Up exercise; at least, for kick-starting any meaningful activity at the project site after many years of government fudging. But HYPREP, the project handler, has consistently been accused of lacking in both capacity and zeal. In turn, the agency had always countered by describing such critics as possessing little or no knowledge of its core mandate and the technical nature of the job at hand.
One other area where Rivers State has expressed reservations against federal actions was in the handling of some issues in the wake of the COVID-19 pandemic last year. The state government had expected that, being the hub of Nigeria's oil and gas industry with large expatriate presence, Rivers State would have been considered in the disbursement of financial assistance to highly vulnerable areas like Lagos State and the FCT.
The bottom line is that the rest of Nigeria see Rivers State and its people as being economically comfortable at all time and mostly careless of any paltry disbursements from the centre. But this is not true. Rivers people deserve and desire to be included in all aspects of the SIP and such other national programmes.
By: Ibelema Jumbo
The American sociologist ROBERT K MERTON who popularized the term unintended consequence, explained it as outcomes of a purposeful action that are not intended or foreseen.
It is however doubtful if the pronouncements of Federal Government are purposeful as their unintended consequences are often very disastrous. It does appear as if Fran Lebowitz, a prolific writer had the federal government of Nigeria in mind when he said "THINK BEFORE YOU SPEAK". In recent time there has been a preponderance of words and actions of the Federal Government that have exposed the nation to a catalogue of unintended consequences.
In the last edition of catalogue I observed that the words and actions of the Federal Government of Nigeria regarding the ban on Tweeter have resulted to an unbridled mesh of unintended consequence at home and abroad.
That edition opined the obvious fact that the reputation of Nigeria at home and abroad has gone from bad to worse, as a result of the ban.
The intention of Government to protect the sovereignty of Nigeria and defend its integrity has given rise to unintended consequences of a brutish reputation and further escalated the already worsening image in the international community, especially among the Human Rights circle.
Maybe, some of the policy pronouncements by government regarding the ban are simply reactionary. More proactive steps should have been taken to achieve a better result earlier. Asking tweeter to register in Nigeria as a corporate entity should have been an earlier policy trust to make them and all such communication enterprises responsible and responsive to their environment of operation.
In his last media parley the president of the Federal Republic of Nigeria Buhari described the South East secessionist agenda as a dot in a circle. May be what the president intended to say was that their agitation is an insignificant case that can be isolated and dealt with. One can see his intended imagery of an encircled helpless army that can easily be rounded off by a superior force.
The ambiguity in this pronouncement has further emboldened the people to have strong faith in themselves as a united people, "the pivotal hub of the whole".
A dot in the circle has been explained as a symbol of consciousness, "circum punctum".
So, here there is an unintended meaning which has led to a litany of unintended consequences.
Wikipedia explains a dot in the following lines, for a writer it is the symbol of being done.
For the developers it represents the symbol of exploration. Developers place a dot when they want to take advantage of relations between objects, when they want to explore something.
So the dot philosophy refers to a multitude of issues and ideas .When it is placed in a circle it generates more impressions and semantics.
The president who has a low impression of the Eastern secessionist agenda and sees them as insignificant has said more than he intended to say and the cascading impacts go beyond his intentions.
Now a new lingo has emerged, "DOTLAND". Some people from the East now celebrate themselves as coming from the "DOTLAND", so there is a new solidarity and oneness.
The Media Aids of the president have more work to do. However, President Mohammadu Buhari has a mind of his own.
He has a strong ideology that is rooted in his place of birth and faith. Sometimes these primordial sentiments escape from his mind unguarded.
So, he is like a dangerous masquerade that cuts his restraining rope from his guide in a dancing arena.
The president may have a good intention for Nigeria to remain a united indivisible nation but his approach is like calling a dog with a big stick in the hand.
The Herdsmen unrestrained onslaughts across the country is a matter that requires caution, action and tact. However, the president tends to forget that because he is Fulani his pronouncements on the matter will be viewed with serious scrutiny.
Unfortunately, his body language and pronouncements have shocked presidential watchers in Nigeria. Many unintended intentions and consequences have trailed his actions and inactions in this regard.
Recall that president Buhari had also made a pronouncement on reinstating old Gazette on cattle routes/reserves in the country.
Research evidence shows that there are about 140 gazetted Grazing reserves in Nigeria.
The gazette reveals that 138 are found in the North, especially core North, with Adamawa, Bauchi, Bornu and Gombe having most of the grazing reserves and routes. Only two reserves are Gazetted for Oyo State in the south west
The president made a strong pronouncement that Federal Government would reclaim these reserves.
He was responding to the position of the Governor of Benue State and other Southern Governors who have either put laws in place or are planning to do so, banning open grazing in their states .Sadly, he was oblivious of the fact that the gaztted statutes did not affect the south.
The activities of Fulani Herdsmen in the destruction of lives and property of farmers in these parts don't seem to attract the empathy and sympathy of the president.
His attention appears to be focused on protecting the business of his tribe's men with total disregard to constant loss of property and human lives as a result of farmers-herders clashes.
His legendary gazette does not cover the south. The implication is that the intentions of the southern Governors to ban open grazing of cattle stands.
It follows therefore that the president has goofed again as usual. His words have continued to be unpresidential. The intention of the president to assert and exert pressure on Nigerians to accept the moribund open grazing has only exposed his inadequacies in understanding the prevailing situation in the country.
By: Bon Woke
Hypocrisy In Intelligence Service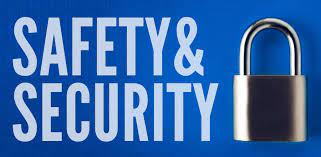 Intelligence service generally is characterised by secrecy, anonymity and discreet operations, for the sake of the safety and security of those involved in such duty. In the present era of sophisticated electronic and information technology, that field of activity has become an awesome profession, where dabblers and charlatans do more harm than good. Both in the public and private domains of operation, intelligence professionals are supposed to be people of high integrity, committed to truth as motivating principle. They are purveyors of truth.
Be it for research purposes or political service delivery, intelligence work is not meant to be an instrument for dark and unethical projects. Since it demands a high level of intellectual sagacity, those engaged in intelligence service are easily sucked into the vortex of the realm of illusion and errors, serving dark purposes. The deeper anyone explores the realm of errors via intellectual channel, the deeper one gets into dangerous waters. To come back to normalcy thereafter, has its price and demands deliverance.
For those who would have the inclination and resources to dig into relevant details and statistics, there are shocking records about the number of people in need of psychiatric help. They are largely people who had applied their intellectual acumen in activities that pander to base and unethical human propensities. Unfortunately, many of such persons are ranked as shining stars in public services, pandering to vanity and pride.
It is unethical for any public servant holding a high position to tell the world, even in a joke, that a federal government has no duty to protect citizens from "bandits". It is even more unethical and also suspicious for ruthless, armed criminals to be given the label of bandits, rather than call them by the true name of what they are. Among various groups of people engaged in intelligence work are those who gather and disseminate information for public consumption. Is it ethical for a high public official to distort truth for political purposes?
Hypocrisy is defined as "a way of behaving in which you pretend to have better moral principles than you actually do". Since Intelligence service goes beyond spying or gathering vital information with intent to undermine the well-being of persons or nations, according as one is paid, information officers are included. Similarly, researchers, private investigators, security operatives, journalists and other professionals in the vast field of communications and information technology, also come in the category of intelligence service. The difference lies in job description, field of specialisation, employer, etc.
Obviously, level of training, equipment at the disposal of the personnel, schedule of duty as well as the beat of service, would differ widely among intelligence practitioners. Those serving state agencies may have additional specific training and orientation according to prescribed needs. But what we find quite common is the possibility of politicisation of intelligence operations, including a tendency of deliberate disinformation, mis-information and outride policy of mendocracy.
Mendocracy, like cryptocracy, is a deliberate strategy of installing a propaganda machine in the polity with intent to teleguide the information sold out to the public. During a war situation such strategy is usually widespread, with Nazi Germany serving as a ready example. Expectedly, every system of mendocracy soon runs aground, as the masses soon become aware of the deliberate bamboozlement. To restore confidences of the masses can become quite difficult.
In a democratic governance, liberal communications ideology rules, characterized by adherence to professionalism, rule of law and respect for truth and facts, open for verification. Partisan ideology can also be foisted into a democratic system by political, religious and other authoritarian groups. We see in Nigeria, currently, attempts by some clever extremist groups to float and inject partisan ideology into a secular polity. One of such is the issue of Sharia law, propagated and foisted under various mechanisms.
Part of the hypocrisy in intelligence service delivery includes the privatisation of the intelligence and security organs of state, under partisan ideology. This cannot inspire mass support and confidence under a democratic and secular polity. Way back in 2000, Dare Babarinsa told Nigerians that "The Fulani ruling class, rootless and without any cohesive political ideology or nationalist cultural interest, has clung to Islam as a political weapon". The issue at stake is not religion but power and the future of the Nigerian state. Game of subterfuge or bluster would not help!
What has been going on in Nigerian politics includes the pursuit of sectional agenda through some clever means. Those who have recognised this devious strategy should speak up before the situation gets worse. For a section of the country to mix religion with politics in a secular state demands that this issue be resolved boldly and honestly. What is Boko Haram if not a religious ideology seeking to reject Western education and culture, with Sharia world view providing a better alternative!
It is hypocrisy to pursue such agenda using the services of state security and intelligence agencies. To politicise the services of such agencies is to deprive them of their professional code of practice which includes non-partisanship. When salt loses its value or "saltness" it becomes fit to be trampled underfoot. Same goes for a "Presidency" which devalues its status and exultation. The bond of unity among security operatives gets undermined.
What is happening currently globally provides opportunities for individuals and nations to recognise how they stand inwardly in terms of deficiencies and hypocrisies prevailing everywhere. Vanity provides the snare that leads to a fall. The craft of intelligence operations can lose its awe and glory when it serves as a sectional weapon rather than the purveyor of truth. The value of information lies in its factual accuracy after objective and balanced analysis before dishing it out as an instrument of human upbuilding. Similarly, the value of intelligence service delivery lies in its reliability and accuracy, not as a partisan tool.
By: Bright Amirize
Dr Amirize is a retired lecturer from the Rivers State University, Port Harcourt.
Flooding And Environmental Sustainability
Last week, on the 27th of May, 2021, the people of Rivers State celebrated the 54th anniversary of the creation of Rivers State. The state has achieved so much in terms of infrastructure and human capital development. It has achieved good governance and not so much good governance in some dispensations. The present dispensation has given the people more hope to celebrate the dividends of statehood.
However, the common failure of many societies across the globe is the failure to conquer their environment as God commanded. What we see is the ravaging of the environment which has made it more vulnerable to environmental disasters, which include flooding and desertification. Rivers State has 60 percent of its 10,500 square miles and beyond covered by water, and large areas of mangrove and rainforest. Its flora and fauna are of enormous natural resources. The struggle to sustain this God-given environment has been a great task.
The Niger Delta environment has endemic challenges which require scientific and deliberate consciousness of the inhabitants to mitigate. It also requires immediate solutions as the people in the region who are ravaged by flooding cannot wait for medium and long term plans to mature. There is the need to start from what can be dealt with immediately to provide shelter to the people, what can give the people safe home, on dry lands in the face of drowning floods. Enough consciousness has been created to the world at large by the United Nations.
On the 5th day of December, 1972, the United Nations General Assembly through Resolution 2997 in Stockholm, Sweden created the World Environment Day celebration to sensitise all member-nations on the need to ensure environmental safety and sustainability. The environment is the only human habitation known to man. This will remain the case until the superpowers find another solar system habitable.
(more…)