Magistrate Slumps As CRSG Owes Two Years Salary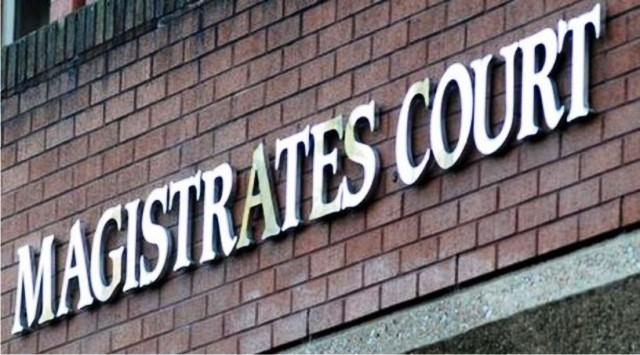 One of the Magistrates protesting the non-payment of their two years' salary in Cross River State, Richard Bassey, has slumped at the gate of the Governor's Office in Calabar, yesterday.
The victim was painfully revived by his colleagues and other staff of the Governor's office in Calabar by pouring water on him.
In a related development, a witness who gave his name as Godwin Effiom lamented the incident which occurred yesterday at the Governor's office gate and alleged that the Deputy Governor, Prof Ivara Esu, drove past when the incident occurred.
"It surprises me about the kind of leaders we have these days, because a deputy governor of a State can pass through the gate of the governor's office and saw a large crowd trying to revive a victim, and he drove past. It's unfortunate," he stated.
In a related development, a single mother magistrate, Safiya Iyeh Ashipu, of the Chief Magistrate Court, Odukpani and her two children, Monday protested in front of the Cross River State Governor's office over non-payment of two years' salary.
Ashikpu and her two children disrupted official functions and other government activities at the Cross River State Governor's Office in Calabar, protesting non-payment of the arears of salary.
The protesting Magistrate alongside her two children were seen carrying placards with various inscriptions such as "Our Excellency, I am a single mother of two, I have not been paid for two years, please pay me my two years' salary.
"Your Excellency, My Governor, you have the power to help and change our lives for the better. Please pay our mother and your Excellency, my governor please help me to complete my treatment and please pay my mother her two years' salaries."
The Tide observed that over thirty other magistrates in the State, who were not paid their two years' salaries emerged from nowhere and blocked the entire entrance of the governor's office, disrupting economic, social and political activities in the office.
In a chat with newsmen, a Magistrate in Akpabuyo, Arit Edem, who was among the demonstrators lamented the non-payment of their two years' salary, describing Governor Ben Ayade's activity as divide and rule, saying he was paying some and deceiving others.
Magistrate Edem said that they had been patient enough, as it was their right to be employed. " We are Nigerians and Cross Riverians. It is our right, no matter what it takes.
"If the government of the day says it is a government for the youths, the government wants to put food on everybody's table, that the budget of the state is meant for everybody but what we experience is that the budget is meant for a few and others can go to hell.
"It is unfair; we are coming out today to mount the street for the next one month, protesting the non-payment of our salaries. Let him come out and tell us that we are not entitled to employment. We have exhausted every negotiating power with him. We will not give up until we are paid," he stated.
Edem further said, "Magistrate Ashipu was thrown out of her residence because of non-payment of rent and the Attorney General offered to pay part of the money meant for the Magistrate, and she has gone to arrange her things with her landlord.
"The Attorney offered to pay N210, 000 as part payment for the expired rents," she said.
By: Friday Nwagbara, Calabar

Bayelsa Denies Diversion Of Agric Loan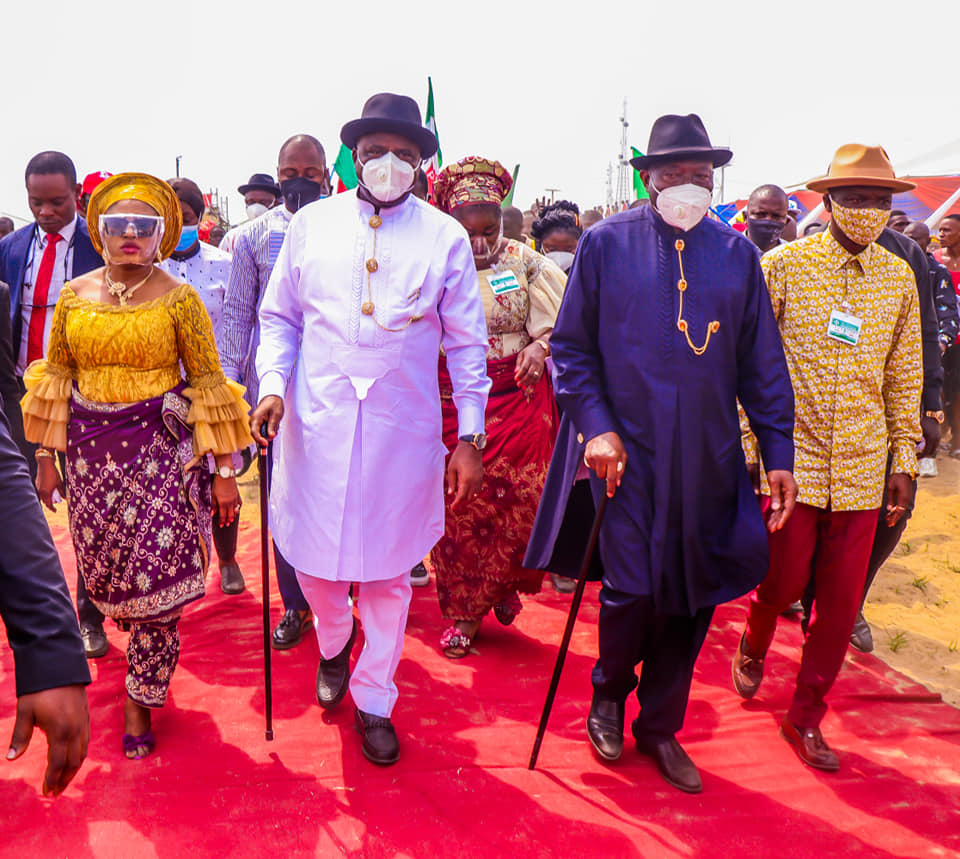 The Bayelsa State Government on Saturday denied allegations that the N3 billion Agriculture loan from the Central Bank of Nigeria (CBN) was diverted by government officials.
Bayelsa Commissioner for Agriculture, Mr David Alagoa, in a radio programme monitored in Yenagoa described the allegations as false, baseless and childish.
Dr John Idumange, a former General Manager of Bayelsa Broadcasting Corporation had alleged diversion of N3 billion agricultural loan obtained by the immediate past administration led by Chief Seriake Dickson.
Idumange, who was an aide on Research and Documentation to Dickson, who was governor from 2012 to 2020, claimed the present administration was diminishing the efforts of Dickson's government.
He claimed that he had so far, recorded 17 cases of diversion of the N3 billion loan obtained from the Central Bank of Nigeria (CBN).
Idumange also claimed that he would report the alleged fraud to the Economic and Financial Crimes Commission (EFCC) when the count reaches 25.
Meanwhile, former governor, Dickson had in a press statement last Friday, washed his hands off the allegations, and urged his supporters to close ranks and work for the success of Diri's administration.
Speaking on the allegations, Alagoa said that the first tranche of N1.5 billion facility which was received in March 2020 for infrastructure had been deployed to upgrade the existing cassava processing plant and set up two rice mills.
He said that the facilities where the funds were spent on were available for any interested person to visit and inspect, adding that the CBN has stringent inbuilt governance mechanisms to guard against abuse.
Alagoa dismissed claims made by Idumange who called into the programme to allege that a paltry sum of N50,000 was disbursed to few farmers while government officials shared the rest, as false and without merit.
"It is either Idumange does not understand or does not want to understand or is on a mission to discredit this administration, let me state right here that we are open to criticism as we do not have a monopoly of knowledge.
"We welcome constructive criticisms as long as they are factual and true, but Idumange did not get his facts right and maybe the information at his disposal is from another state and not Bayelsa.
"I therefore, challenge him to prove that money was shared by government officials because no such thing happened and the projects for which the funds were meant are there for inspection.
"It is also false that N50,000 was disbursed to few beneficiaries. We have 3,500 beneficiaries who qualified even though we had planned for up to 6,000 farmers but due to financial inclusion issues.
"Many of the farmers who do not have functional bank accounts with Bank Verification Numbers (BVN) were screened out. So the 3,500 beneficiaries received N50,000 for land ploughing and preparation.
"The programme is structured in such a way that funds are remitted at various stages in the farming process, currently we are distributing inputs for rice and cassava farmers, whitefish inputs would be distributed later this month.
"Our policy on agriculture is to promote farming by resident to achieve food security, while the government assists them by mechanising the process and the tractors acquired are already in our custody ready for use," Alagoa said.
Idumange alleged that more than one year after the first tranche of the loan was received, nothing has been achieved beyond land clearing but Alagoa noted that the lockdown occasioned by the COVID-19 slowed down the process.

Delta To Partner NIMASA Develop Maritime Potentials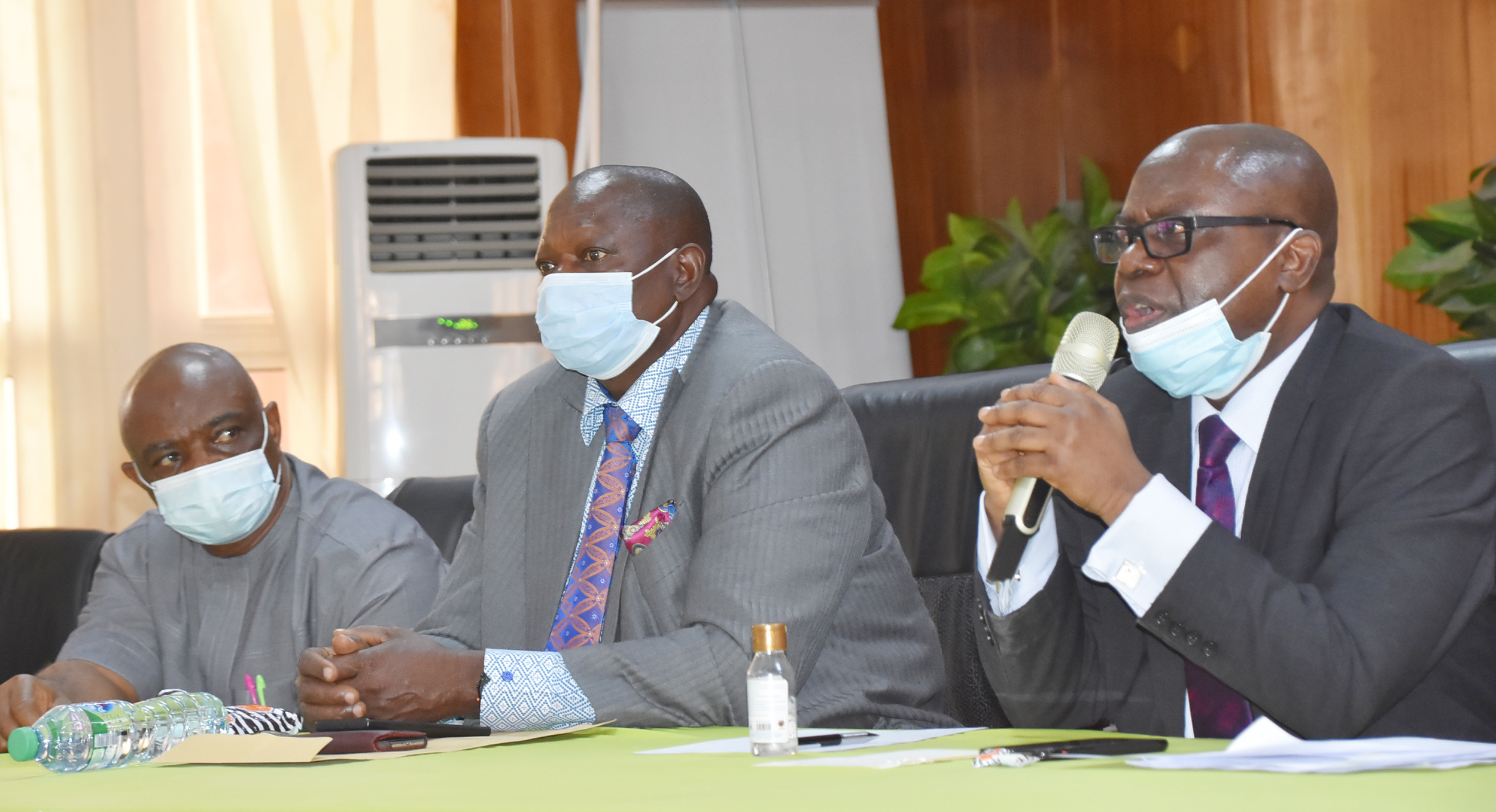 Delta State Governor, Senator Ifeanyi Okowa says the State Government would partner Nigerian Maritime Administration and Safety Agency (NIMASA) to develop the state's maritime potential.
Okowa stated this when the Director-General of NIMASA, Dr Bashir Jamoh and his management team visited him at Government House, Asaba.
He commended the management of the agency for reaching out to stakeholders in the littoral states in its determination to develop the maritime sector.
He said that the take-off of the Maritime University in Okerenkoko had brought peace to the Niger Delta and pledged the support of the state government to the growth and development of the university.
The governor acknowledged that NIMASA had done well in Delta, but needed to do more to enable the state to reap the dividends in the maritime sector.
According to him, "I appreciate the effort of NIMASA in the establishment of the Maritime University in Okerenkoko. The school should be developed to international standards because of its uniqueness and for it to produce adequate manpower needed in the maritime sector.
"Indeed, the coming of the university gave birth to peace in the Niger Delta and we must appreciate NIMASA for its contribution.
"I am glad that a lot is being done by NIMASA particularly in Delta State and we will continue to appreciate it so that you will continue to do more.
"I am aware that we have been having issues with the ship repairs and building project and we will be happy to see this industry established to complement the university.
"We are aware that a lot of scholarships have been given to Deltans and I must register our appreciation to NIMASA," Okowa said.
He called for the opening up of the nation's ports because of their importance in economic development and job creation, saying "a well developed maritime business has the tendency to address major challenges in the nation's economy.
"Attention has for long been given to crude oil exploration and exploitation thus neglecting gas which has both long and short term gains to any nation that has it as a natural resource," he added.

Rep Intervenes In Edo Community Leadership Tussle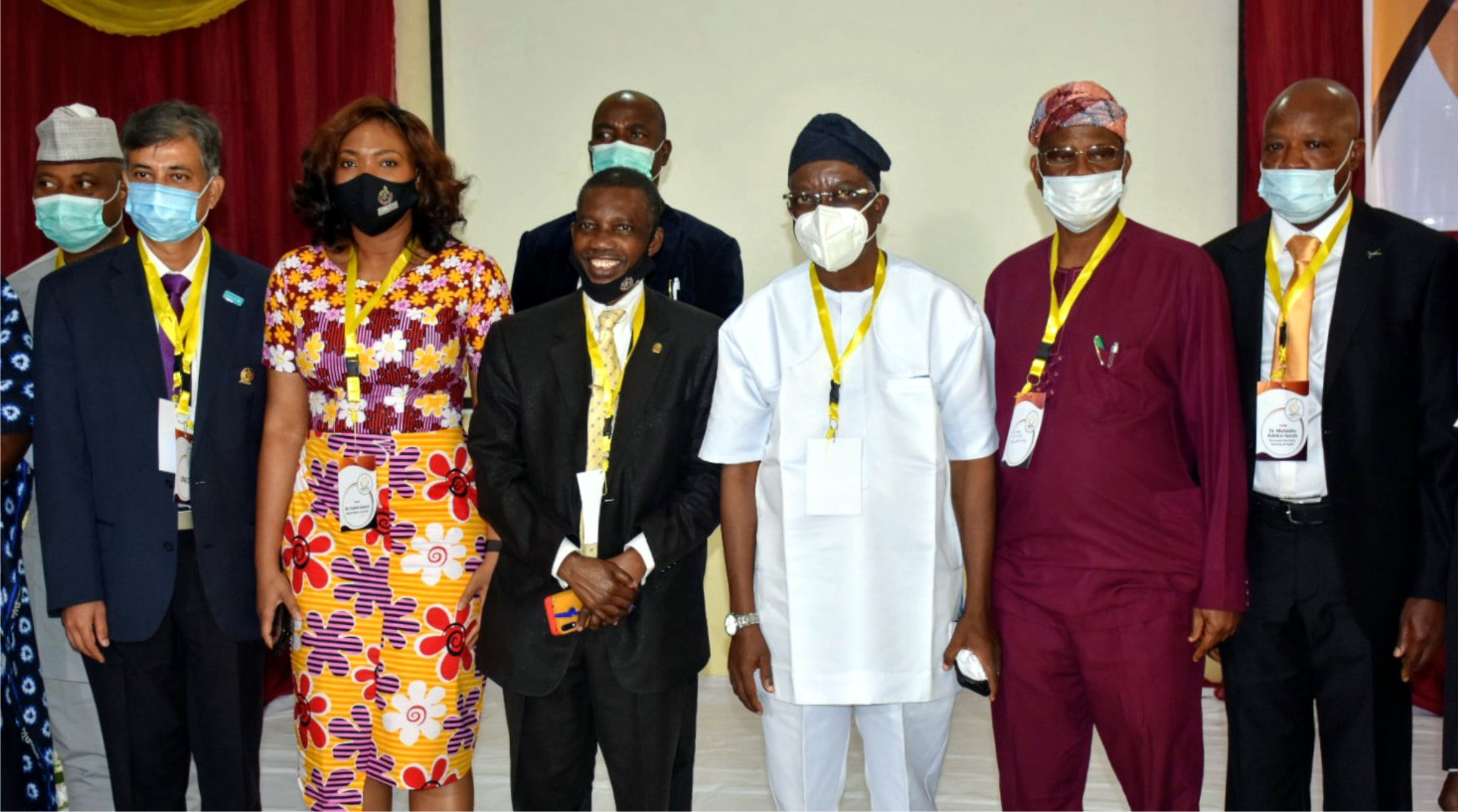 The member representing Ovia Federal constituency, Hon Dennis Idahosa, last Saturday averted what could have snowballed into a communal war in Edo State when he waded into the traditional leadership in Iguobazuwa, Ovia South West Local Government Area, pledging to ensure its peaceful resolution.
While addressing youths of the community, Idahosa said the people must always see that which binds them together rather than that which separate them.
Idahosa said, apart from being member representing the constituency, the matter is dear to him and would be resolved without any form of violence since he is from Iguobazuwa.
"As an indigene of Iguobazuwa community, Odionwere has always been the head of the community, I will do everything with your support, to bring peace to our community," he stated.
Speaking on behalf of the community youths, Julius Idehen said, "Since the inception of Iguobazuwa community, the recognised head has been the "Odionwere and not Okao.
"Now, one Friday Obaruyi is parading himself as the "Okao" of Iguobazuwa, forcing himself as the traditional head of the community, sidelining the normal traditional protocol."
Idehen said the decision to seek the intervention of the lawmaker was because he is also from Iguobazuwa community
In another development, the Nigerian Conservation Foundation (NCF) has trained and empowered 240 persons on alternative means of livelihoods in Ovia South West Local Government Area of Edo.