Gbajabiamila Wants Nigerians To Keep Hope Alive In 2021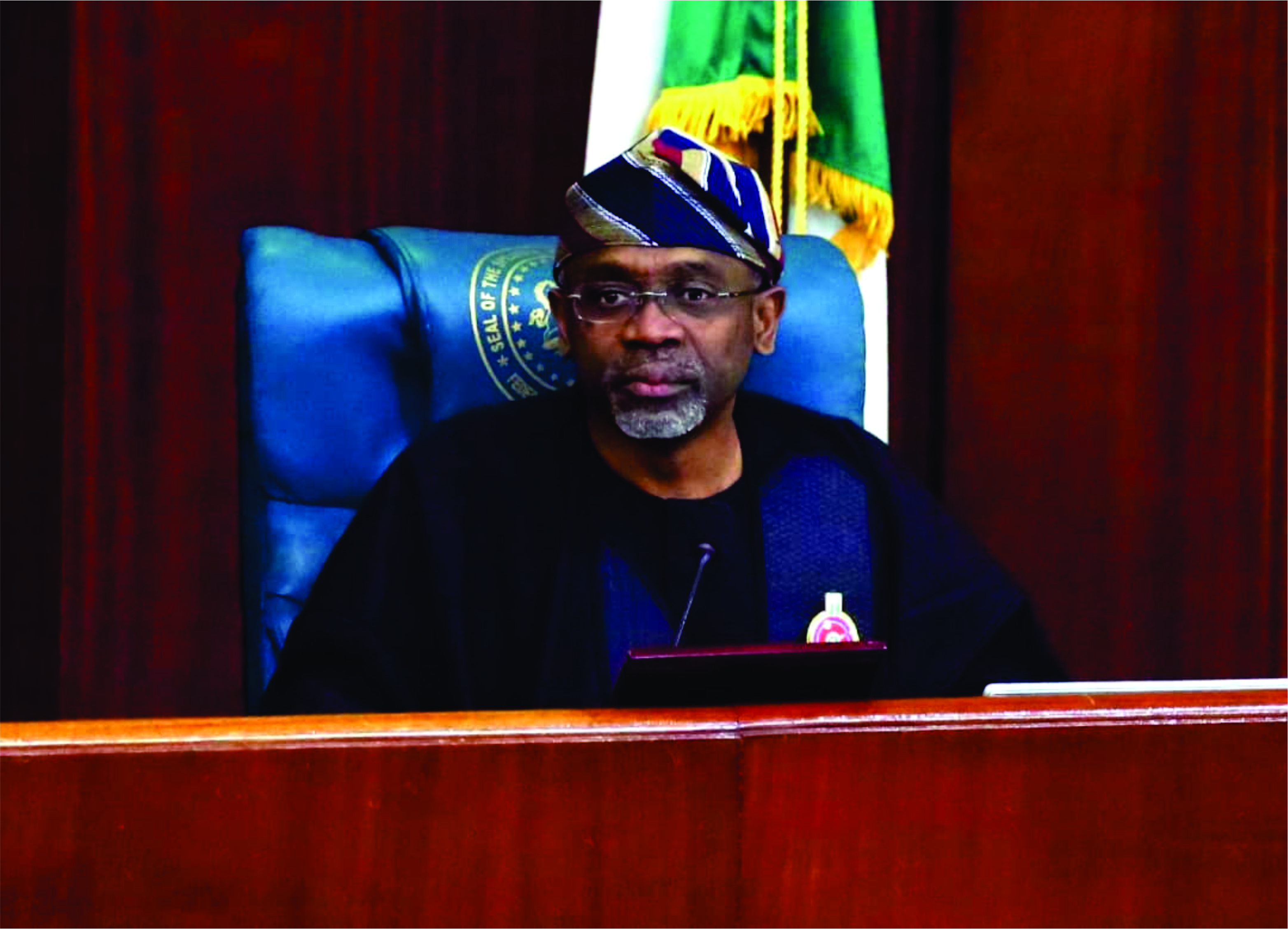 Speaker of House of Representatives, Femi Gbajabiamila, has urged Nigerians to keep hope alive in 2021.
In a New Year message by his Special Adviser on Media and Publicity, Lanre Lasisi, he congratulated Nigerians for witnessing the New Year in spite of the challenges of 2020.
Gbajabiamila said that Nigerians should use the experiences of 2020, which he described as 'very challenging', to work towards a better 2021.
The speaker expressed optimism that 2021 holds a lot of positives things for Nigeria and Nigerians, hence, the need for the citizens to remain positive.
Gbajabiamila called for continuous unity and peaceful coexistence among Nigerians.
"We have no other country than Nigeria; this is the only country we can call ours.
"It is my hope and prayer that the year 2021 will be better than all the preceding years of our nation's history.
"In this New Year, let's remain resolute and determined in our nationhood.
"Yes, we may be going through challenges as a nation, but with our collective determination, we shall overcome," he said.
He also wished Nigerians a year full of prosperity.
Electoral Act: Saraki Charges NASS On National Interest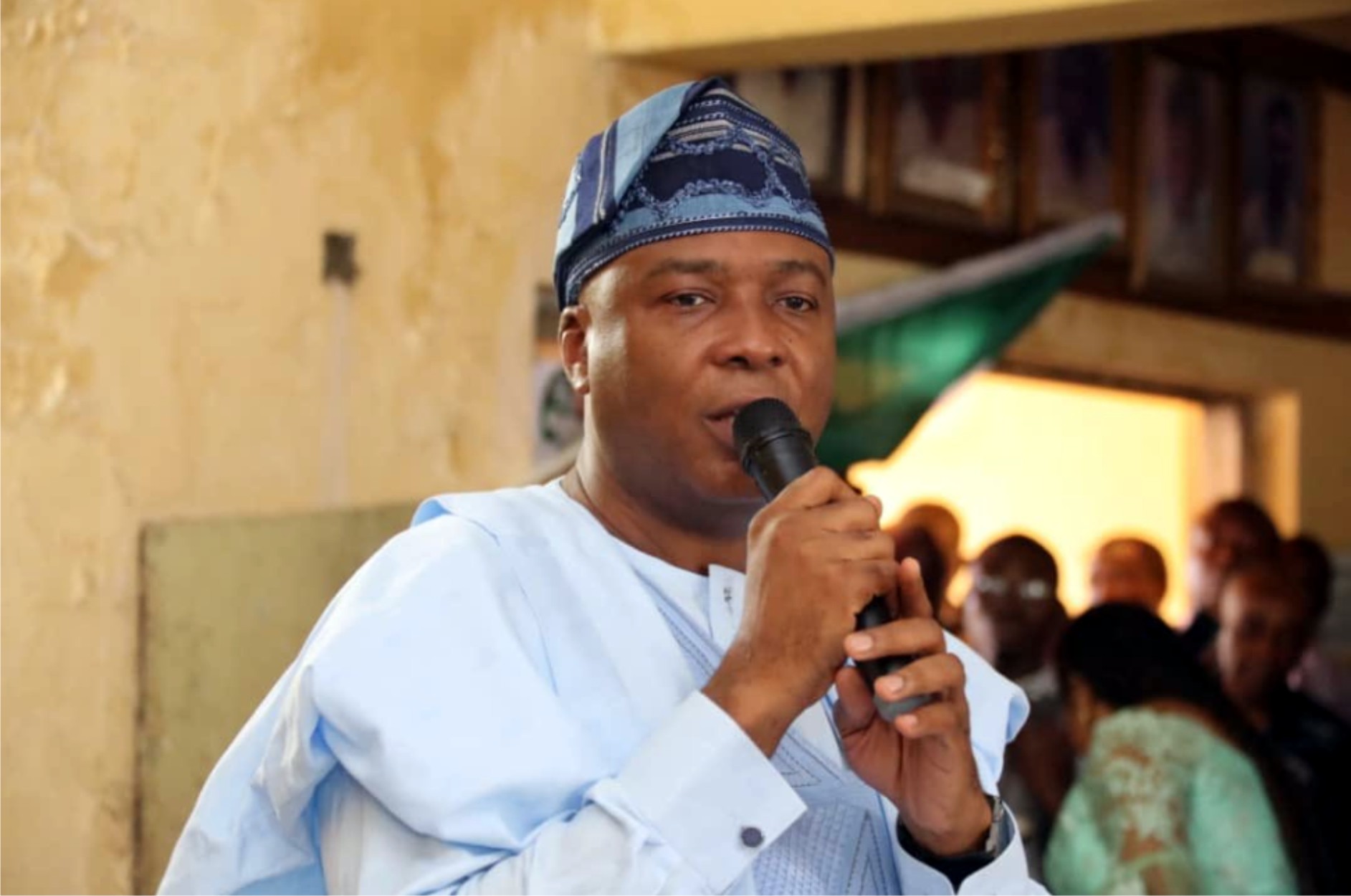 Former Senate President, Senator Abubakar Bukola Saraki, has advised members of the Joint Conference Committee of the National Assembly to move fast in considering the different versions of the Electoral Act (Amendment) Bill passed by both chambers and let their decisions be guided only by national interest.
Saraki, in a statement by the head of his Media Office, Yusuph Olaniyonu, stated that the harmonisation of the versions of the Electoral Act (Amendment) Bill and its eventual passage should be concluded on time so as to enable the law to be assented to before the political process leading to the 2023 general elections takes off in full gear.
He added that the success of the next round of elections would depend on the existence of a new enabling law which also has relevant provisions that can guarantee a credible, free, fair and peaceful process.
"That is why it is important that members of the Conference Committee should strive hard to rise above partisan and personal considerations.
" They should take decisions solely based on national interest and the need to strengthen our electoral process. The country is bigger than our various political parties. Nigeria is even bigger than any individual or any loyalty we may have to an individual."
"That is why members of the committee should give genuine and deep consideration to the delicate issue of adopting the provision on electronic transmission of results which will help to strengthen our electoral process, deepen our democracy and improve the level of participation in the elections.
"Your assignment is very crucial to the future of our country and if through your work we get a good law that will help in reforming the political process, you will be completing a great circle in the building of a legacy. It is a circle that started when the immediate past National Assembly passed the same bill and only failed to get presidential assent because of the politics of the period.
"I want to remind members of the respective hallowed and honourable chambers that at this point in our national history we cannot fail to seize the opportunity that this bill presents to us to enthrone a credible and transparent electoral process".
Anambra:Bill To Abolish Open Grazing Passes Second Reading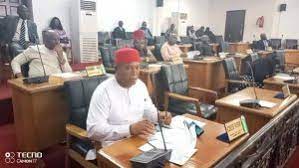 A bill seeking to regulate animal grazing and establish cattle ranches in designated areas of Anambra has scaled second reading in the House of Assembly.
The Majority Leader of the house, Dr Nnamdi Okafor (APGA-Awka South I), said the bill would promote peace and ensure safety of lives and property in the state.
The bill is entitled, 'Open Grazing of Cattle and other Livestock Prohibition and Ranches Establishment Bill 2021'.
He said that when the bill becomes law, it would help to curb the incessant herders/farmers clashes and generate business opportunities in the state.
"The bill will be part of the efforts to address the incessant clashes between livestock owners, herders and farmers in the state, which has often led to loss of lives and properties over the years.
"The bill will also prevent the destruction of farms and farmers' crops brought about by open rearing and grazing of cattle," Okafor said.
Also, Dr Timothy Ifedioranma (APC-Njikoka l) said the bill would promote the production of healthy breeds of livestock and boost job and investment opportunities in livestock farming.
Mr Chuka Ezewune (APGA-Idemili South) said the bill would also promote modern techniques of animal husbandry and international best practices in the dairy and beef industry.
"The old form of cattle rearing is very destructive to the nation and it is time we embraced change," Ezewune said.
Contributing, Dr Pete Ibida (APGA-Njikoka II) said his constituents had long clamoured for the law.
"Open grazing has constituted security and safety hazards. It messes up our roads and my constituents have been displaced from their farms.
"I believe the bill will also help to manage the environmental impact of open grazing and protect the environment from degradation and pollution," Ibida added.
Mr Obinna Emeneka (APGA-Anambra East) said that open grazing contributed to disease transmission and described animals as carriers of parasites transmitted to humans.
Emeneka said the bill required accelerated passage to promote agriculture, security and stability in the state.
The Speaker, Mr Uche Okafor, described the bill as everybody's business, adding that it bothered on food security, economic development and security of of lives and property.
The bill was later committed to the Committee on Agriculture, headed by Mr John Nwokoye, for further deliberation and the committee was expected to report back on September 30.
Obaseki Names Cabinet 10 Months Later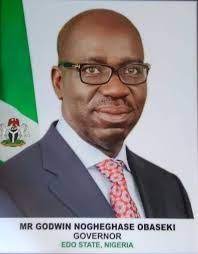 The Edo State Governor, Godwin Obaseki, on Friday released a list of nominees for post of commissioners in the State Executive Council.
This decision is coming close to a year after Obaseki and his deputy, Philip Shaibu, were inaugurated for a second term into office on November 12, 2020, following their victory in the September 19 governorship election under the platform of the Peoples Democratic Party (PDP).
The governor had re-appointed Osarodion Ogie as the Secretary to the State Government after his inauguration with no other appointment since then.
This led to criticism from the opposition All Progressives Congress (APC) in Edo State that accused Obaseki of presiding over the affairs of the state like a sole administrator.
"There are some policies and actions of a state that legally and constitutionally should not be undertaken without the approval of the State Executive Council. As we speak, some of those actions are being taken solely by Godwin Obaseki as a sole administrator. He has not displayed the tendencies of a democratically elected governor," Chris Azebanmwan, the Edo APC spokesman said.
Nonetheless, the Governor has finally released the list of his nominees. They are: Barr. Osamudiamen Wole-lyamu (Oredo); Mr. Chris Nehikhare (Orhionmwon); Mr. Richard Edebiri (Uhunmwode); Barr. Andrew Emwanta Adaze (Egor); Mr. Tony Aganmwonyi (Ikpoba Okha); Mr. Ethan Uzamere (Ovia South West); Ms. Efosa Uyigue (Ovia North East).
Others are, Barr. Donald Okogbe (Akoko Edo); Barr. Anthony Innih (Etsako East); Mrs. Omo Otse Omorogbe (Etsako West); Hon. Damian Lawani (Etsako Central); Mr. Jimfred Obaidiku (Owan West).
Also in the list are, Barr. J. O. Braimah (Owan East); Hon. Felix Akhabue (Esan West); Fred Emefiele (Igueben); Mrs. Anehita Ojezua-Emeya (Esan Central); Dr. Olu Ayewoh (Esan North East) and Mrs. Magdalene Ohenhen (Esan South East).