CAN Accuses FG, MURIC Of Twisting Kukah's Christmas Message
The Christian Association of Nigeria (CAN) have risen in defence of Bishop Mathew Hassan Kukah of the Catholic Diocese of Sokoto, saying he never in his Christmas message made any expression suggesting an affront to Islam or call for a coup.
The Christian body, therefore, accused the Federal Government and the President of Muslims' Rights Concern (MURIC), Prof Ishaq Akintola of twisting Kukah's message, stressing that it was injurious to the development of the country.
CAN's position was contained in a statement signed by its Vice Chairman in-charge of 19 Northern State and Abuja, Rev. John John Hayab, and made available to newsmen.
The vice chairman said that Akintola's earlier statement as a reaction to Kukah's message was misleading.
He called on the international community to counsel Akintola on the need to take the path of honour in matters of national importance.
The statement read thus: "CAN 19 northern states and Abuja has read with great shock attempts to further divide the nation by the Presidency, the leadership of MURIC and other individuals and groups aimed at twisting the crux of the homily Bishop Kukah gave at Christmas.
"Of grave misgiving is the baseless claim in a statement signed by the President of MURIC, Prof. Ishaq Akintola that Bishop Kukah had "referred to Islam as a violent religion" and "calls for a coup.
"That such a statement comes from Prof Akintola is not only laughable but misleading and tissue of lies. Records show MURIC's leadership is often careless with assertions and many times acting as if it was a political platform instead of a religious one.
"CAN 19 northern states and Abuja, therefore, condemn in its entirety the misleading and inciting statements of MURIC and its likes calling on the international as well as the local community to particularly counsel Prof Akintola of MURIC to learn to walk the path of honour and not be a merchant of crisis.
"Reading through Bishop Kukah's 'A Nation In Search of Vindication', CAN is unable to find any expression suggesting an affront to Islam or a call for a coup.
"Sadly, MURIC aims to incite citizens against one another along the lines of faith instead of denouncing the insecurity witnessed across the country which is the point Bishop Kukah's message. From the east to the south, west and all over the north, travelling has become a nightmare while hapless people are dragged from their homes for ransom.
"Our memory is fresh with the gruesome killings of 76 farmers in Borno State in early December 2020 whose crime was simply being farmers irking for a source of livelihoods for their families. What was MURIC's statement at the time of that national tragedy? How about the Kankara boys kidnap and the excruciating pains the kids, their parents and school were thrown in?
"CAN 19 northern states and Abuja do not read a statement from MURIC and their likes. Now, from the blues, as Bishop Kukah talked the truth to power, we read unscrupulous statements aimed at painting black a message that was clear and concise alerting the government of its failure on the security of lives and property of Nigerians.
"Given the current happenings in Nigeria with kidnapping, banditry, horrible atrocities committed against hapless citizens by members Boko Haram, Nigerians should be united in condemning and finding solutions to the awful condition that we are in as Bishop Kukah has rightly done. For those castigating the referred cleric, we would call them by name – they are sectional zealots who only see the trouble in Nigeria from their primordial views.
"It is time for the Presidency, MURIC, and misinformed individuals to eschew their intolerance and admit that Nigeria under Buhari has strayed from the path and vision that the independence of this great country was fought for and won.
"Let the government do the right thing by creating a sense of inclusion for all sundry, defending the citizens from harm, bringing an end to the growing insecurity in towns, cities, and villages that we could attain greatness together."
Senators Fault Buhari's Planned Farm Settlements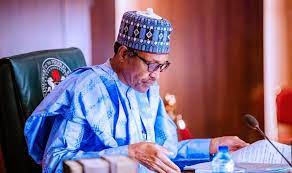 Some senators have expressed concerns over plans by the regime of President. Muhammadu Buhari, to establish farm settlements in each of the 108 senatorial districts in Nigeria.
They noted that any arrangement to acquire land by the Federal Government at the moment without giving details of what it would be used for, might face stiff resistance from various communities.
The President had last month, directed the National Agricultural Land Development Authority to set up the integrated farm estates in 108 senatorial districts nationwide.
Already, the policy has been greeted with criticisms from the leadership of the various ethnic groups in the middle belt, and southern part of the country, describing it as an attempt in disguise, to create grazing areas for cattle.
The Senator representing Edo South Senatorial District, Matthew Urhoghide, said the Federal Government should give details of the project before approaching state governments for land allocation.
He said, "We are in the Senate to represent our people. I know what my people want
"What we quarrel against is open grazing; we are not against ranching. We are not saying that a Fulani man that has a herd of cattle cannot come to the South to do the business of ranching but he cannot come to carry out open grazing.
"Grazing has two effects. It leads to wanton destruction of farmland. You cannot use animal husbandry to destroy crop farming. There are also criminal cases associated with it including murder.
"If the Federal Government is coming to get land in my state for ranching, it is okay because we need beef, which would be richer, when it is from the ranching system.
"However, the government should make its intention very clear on the policy to avoid major clashes and crisis."
Similarly, Senator Abba Moro, representing Benue South in the red chamber said government could make arrangements for herders to do the business of ranching but not at the  expense of the farmers.
He advised the Federal Government to go to the drawing board and come up with a modern arrangement to make ranching the way to go.
He said, "When government policies are viewed with suspicion, when citizens lack trust in government policies, then something is wrong.
"Until we address the root causes of conflicts between herders and farmers, and genuinely come out with the right way to go through dialogue, any policy that is thrown at the citizens will be looked at with suspicion which would cause some level of tension.
Senator Wants Improved Network For Results Transmission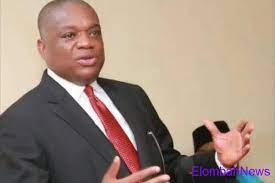 The Senate Chief Whip, Sen. Orji Kalu, says  Nigeria requires 95 per cent of national network coverage to enable electronic transmission of election results in the country.
Kalu said this in an interview with The Tide source yesterday in Abuja.
Recall that 52 senators on July 15 voted against electronic transmission of results in the forthcoming general election while 28 voted for and 28 absentees.
The senators insisted that the Independent National Electoral Commission should be compelled to seek clearance from Nigeria Communications Commission (NCC) while the National Assembly would have to approve the verdict of NCC.
Kalu, insisted the current network coverage was inadequate.
"I have never been against transmission of results , I only said we don't have adequate coverage where we live,this is the issue.
"We have coverage, but it is not adequate.
'Like Abia North Senatorial District where I come from, there is no adequate coverage, may be 43 per cent coverage, so how are we going to do that.
" I believe in electronic transmission,but I want to quickly urge the NCC to deploy their technology to ensure wider coverage; I believe in that process because it is transparent.
" I don't want to listen to officials who want to buy equipment and make commissions, I am telling myself the truth, if we even have a coverage of 95 per cent it will be okay, but we have below 50 per cent in the entire country.
"I am not talking about my constituency.
" It wasn't a party decision to vote against e transmission and not a clique decision, it was out of my conscience.
" I can only do what I will do that will benefit all Nigerians," Kalu said.
Igbo Stakeholders Decry Absence Of S'East Govs At Forum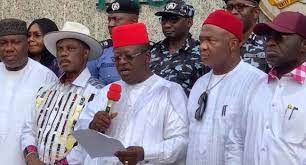 The absence of four Governors of the South-East in the Southern Governors' Forum meeting held last Thursday in Enugu has been strongly condemned by members of the Concerned Igbo Stake-holders Forum (CISF). 
The leader of the group, Mr Chukwuma Okenwa told newsmen in Enugu that there was no justifiable reason that would be enough for these governors to be absent in a meeting of such magnitude.
According to him, it was wrong particularly coming at a time when the region is battling socio-economic and security concerns stemming from the sit-at-home order issued by the proscribed separatist group, Indigenous People of Biafra (IPOB).
His words: "The absence of the Governors of Abia, Ebonyi, Imo and Anambra States leaves a lot to question the commitment of these governors to the growth and advancement of the South-East in missing a crucial meeting held within their geopolitical zone.
He further described as very disturbing the conspicuous absence of the Anambra Governor, Chief Willie Obiano, or a representative from the state at the meeting. 
Okenwa said that the body language of the South-East governors in recent times leaves no one to doubt that these governors have magnified their interest above that of the region and Ndi-Igbo in general.
"Their gaze at the forthcoming elections in 2023 is becoming an unbearable distraction for them in delivering their mandate to the people," he also lamented.
The group, therefore beckoned on Ndi-Igbo, regardless of political party affiliation, to unite and formidably negotiate a favourable space in the political scheme of things.
According to him, when this is done, we will ensure an unhindered growth and development of all Igbos, he added.
By: Canice Amadi, Enugu