Only PDP Means Well For Nigerians, Wike Affirms …As Ortom Urges FG To Promote Justice, Fairness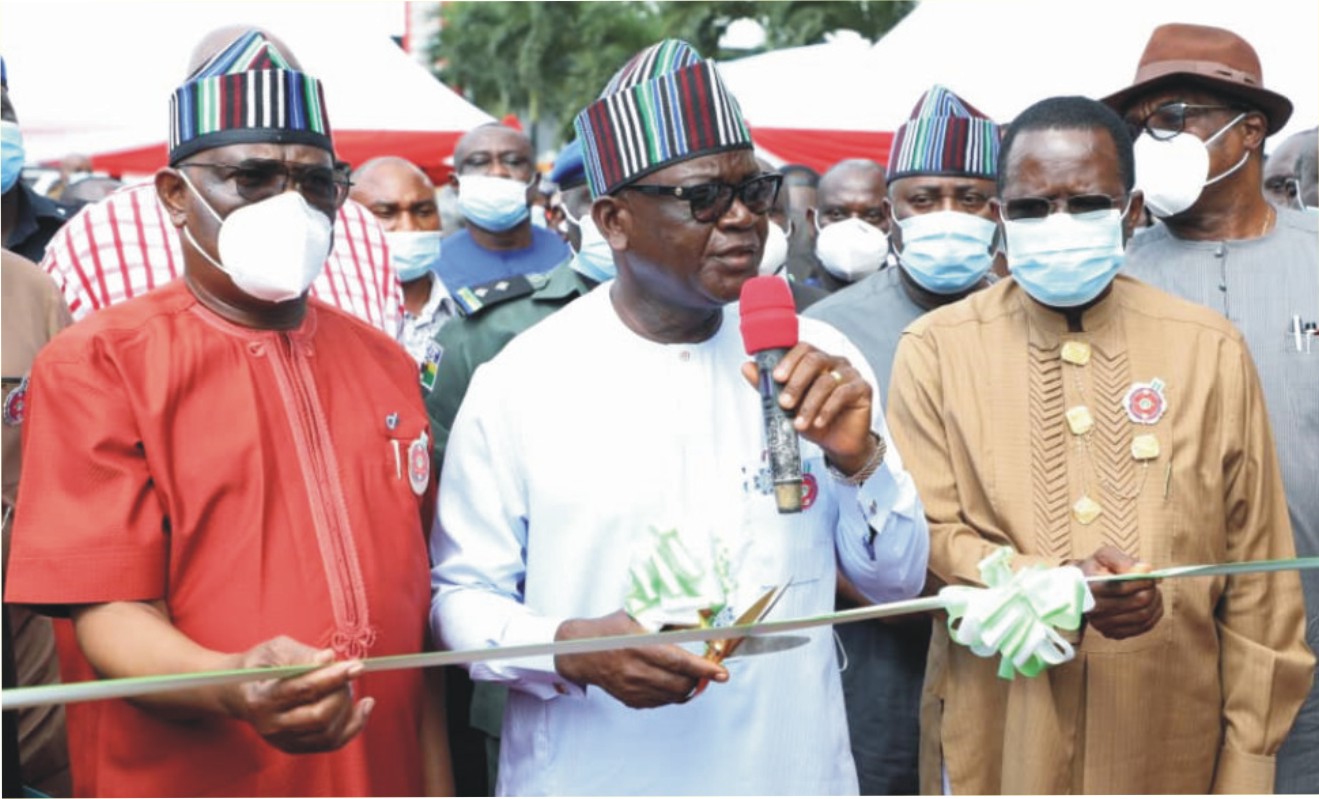 The Rivers State Governor, Chief Nyesom Wike has challenged the ruling All Progressives Congress (APC)-led governments at the various states to showcase development projects they have delivered to the people to prove that they also mean well for Nigerians.
Wike gave the challenge at the inauguration of Tombia Road, Ndoni Street and Amaji Street in New GRA Phase 2, which was performed by the Governor of Benue State, Samuel Ortom, yesterday in Obio/Akpor Local Government Area.
The governor said it was only PDP governors that were developing and delivering infrastructure projects in their various states.
According to him, these projects have continued to improve the well-being of the people to affirm that development is happening only in PDP-controlled states.
"Some few weeks ago, I was invited by the governor of Benue State to come and commission some projects. I went and I did commission not less than three road projects.
"They received us very well, and I did say to him that the people of Rivers State will also like him to come and commission projects in the state, so that Nigerians will know that the party in opposition is the party that means well for the development of this country.
"We challenge the ruling party to tell their state governors to roll out projects and invite people to come and commission them", Wike said.
Wike described his Benue State counterpart as a man who was committed to the development of his people, forthright, courageous and stands in defense of the well-being of Benue people.
He explained that when Ortom was being persecuted and made to pass through intimidation, he stood firm and stayed with the people, which justifies the decision he associates with him.
Wike said his relationship with Ortom was designed to make Rivers and Benue states, including PDP to move forward.
"One of the reasons why I invited the governor of Benue State here is to let people know that there are people who are committed to the growth and development of this country. There are people who will never be intimidated because of their views. There are people who stand against injustice in this country.
"Governor Ortom is one of those governors that will stand firm in whatever he believes in. He does not care whether you'll deny the people of Benue State what is due to them. He will still say the truth as it is. You all know what has happened in Benue State, what he has passed through, how they have tried to intimidate him but he has stood firm and said no.
"That's the same thing we are doing here. No matter all the intimidation and what they are trying to do to us, we have stood firm to defend the interest of our state. So, for me, I will like to associate with people like this, and that will make our state, our party and our country move forward."
On his part, the Benue State Governor, Samuel Ortom, noted that God has destined him and Wike to work together as brothers and friends in speaking up for the voiceless and marginalised people in the country.
According to him, Nigeria has since 2015 ceased to be a country where equity, justice and fairness were promoted.
He asserted that until those virtues were embraced nationally, every citizen would remain entangled and never be free.
The governor said there was no security in Nigeria while the economy was also in bad shape because of the depreciation the Naira has suffered under the leadership of the APC.
He further lamented the growing unemployment rate in the country that gave impetus to youth restiveness tagged #EndSARS protests.
"Today, there is no more employment for our youths. That gave rise to the youth restiveness and agitation called #EndSARS protest. I think any right-thinking man should not be thinking about leaving PDP for any other party or even the ruling party.
"We cannot be one party state. The PDP in 2015 did not suppress the opposition party to turn Nigeria to be one party state. Then, that is not democracy anymore. And so, we want to appreciate Governor Wike for standing as the beckon of the PDP.
"Wike is a very strong voice not just in Rivers State but in the whole country. He is a courageous and fearless leader, who is out for equity, fairness and justice. And that is what we need in our country today.
"As at today, the ruling party has not given us equity, fairness and justice. That is why we are having problems in this country."
Ortom said that when PDP was the ruling party, it never suppressed other parties, adding that APC was driving the country along one party line, and urged Nigerians to resist it.
Associating with Wike, he said, is rewarding because, aside the fact that it helped facilitate his return to PDP and got its ticket for second term as governor, he got morale and financial assistance for the Internally Displaced Peoples (IDPs) when Benue State was under attacks from herdsmen.
"There came a time when I was an outcast and my people in Benue State were outcast. Nobody cared to visit for fear of persecution. We were like the lepers in the Bible.
"Yet, Wike stood up and came all the way to Benue State to see how we were fairing. We had over 500,000 IDPs in camps then. It was not easy to fend for these people. Wike came with very distinguished leaders from Rivers State.
"He gave us support that we never expected more than any other support, including what others did. We appreciate it and pray that such a thing should not come to Rivers State."
Also speaking, the Rivers State Commissioner for Works, Hon Eloka Tasie-Amadi said the Wike-led administration was building new roads which were long term investments necessary to promote commerce and enhance socio-economic activities in the state.
"The Tombia Street has been reconstructed from a single carriage way of 8metres to dual carriage way of 14.6metres with streetlights required to support and promote business and commercial activities. Ndoni Street and Amaji Street both are expanded from 6.5meters to 11metres, and 6.8metres to 12 metres, respectively," Tasie-Amadi added.
Trans-Kalabari Road: Banigo, Stakeholders Condemn Abduction Of Expatriate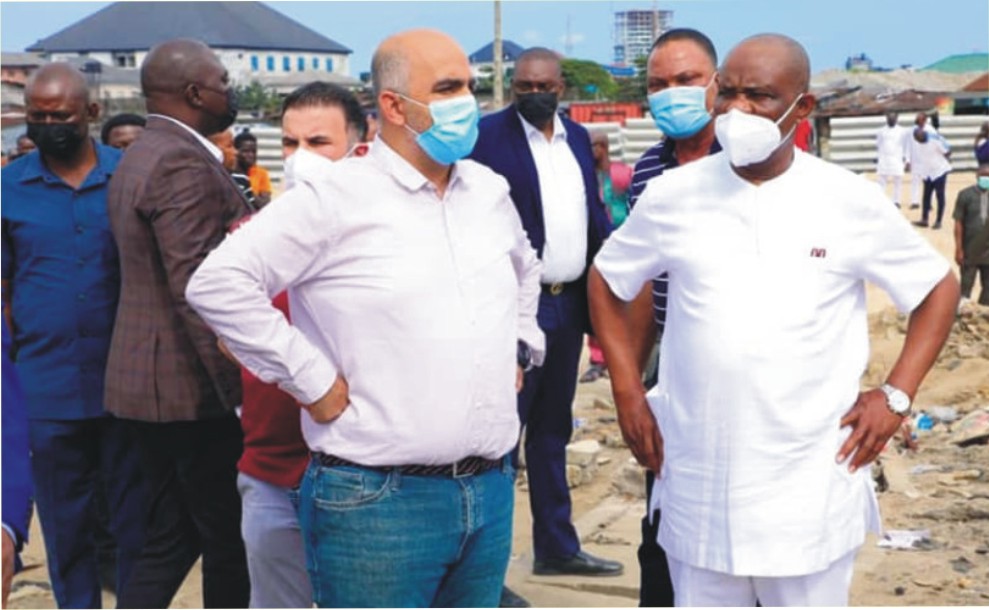 Kalabari traditional rulers and stakeholders have condemned the recent abduction of an expatriate staff of Lubric Construction Company working on the Trans-Kalabari Road.
Speaking at a meeting at the Government House in Port Harcourt, last Friday, Rivers State Deputy Governor, Dr. Ipalibo Harry Banigo said she was deeply pained by the unfortunate incident carried out by unknown miscreants.
According to the deputy governor, who said that the State Chief Executive Officer, Nyesom Wike, was desirous to bring more development projects to Kalabari Kingdom, regretted that this act was capable of discouraging him.
"I want to reiterate that our governor is very desirous to do more developmental projects in our communities, there are many more things he has in the card to do for us, and if we allow this ugly thing to surface, that attitude will discourage him", the deputy governor noted.
Banigo, who said that perpetrators of the heinous crime did not drop from the sky, insisted that they were community people, and must be fished out and dealt with decisively, while calling for the immediate and unconditional release of the abductee.
Also speaking, the Chairman of the Greater Port Harcourt City Development Authority, Chief Ferdinand Alabraba, expressed regrets that a project as important as the Trans-Kalabari Road would be tampered with by persons who do not mean well for the Kalabari people.
"If their intention is to run down the good works of our dear governor, over a project which the Kalabari people have been yearning for over the years, then, I am sure God Almighty will not allow them to get away with this dastardly act of kidnapping one expatriate", Alabraba stressed.
Alabraba further said, "It is important that we talk to ourselves and ensure that everything possible is done to ensure immediate release of the victim, and ensure that measures are put in place to forestall this type of thing in the future".
Presenting a seven-point communique, Amanyanabo of Minama, King Iboroma Talbot Pokubo, who represented the Amanyanabo of Abonnema, King Disreal Gbobo Bobmanuel, demanded for the immediate and unconditional release of the expatriate, and reassured Governor Wike of their unwavering support for the governor.
Buhari Approves Incorporation Of NNPC, Appoints Board Members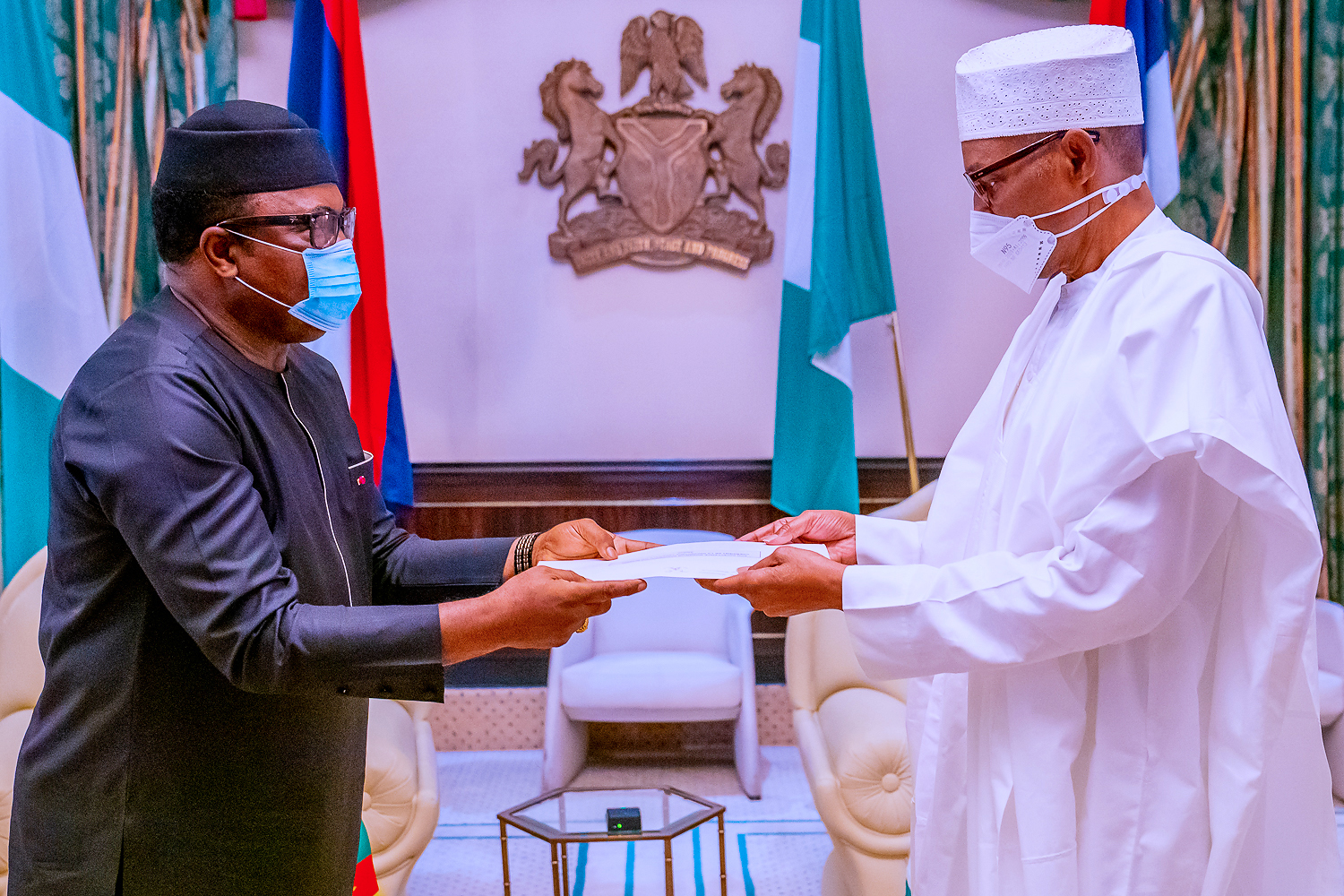 President Muhammadu Buhari, has directed that the Nigerian National Petroleum Company Limited be incorporated.
He also approved the appointment of the Board and Management of the NNPC Limited with Senator Ifeanyi Ararume as chairman.
The Group Managing Director of the Nigerian National Petroleum Corporation (NNPC), Mr Mele Kyari, was appointed chief executive officer.
This was contained in a statement by his Special Adviser on Media and Publicity, Mr Femi Adesina, saying that the president acted in accordance with the Petroleum Industry Act 2021.
The statement read, "President Muhammadu Buhari, in his capacity as Minister of Petroleum Resources, has directed the incorporation of the Nigerian National Petroleum Company Limited.
"This is in consonance with Section 53(1) of the Petroleum Industry Act 2021, which requires the Minister of Petroleum Resources to cause for the incorporation of the NNPC Limited within six months of commencement of the Act in consultation with the Minister of Finance on the nominal shares of the company.
"The Group Managing Director of the NNPC, Mr Mele Kolo Kyari, has, therefore, been directed to take necessary steps to ensure that the incorporation of the NNPC Limited is consistent with the provisions of the PIA 2021.
"Also, by the power vested in him under Section 59(2) of the PIA 2021, President Buhari has approved the appointment of the Board and Management of the NNPC Limited, with effect from the date of incorporation of the company.
"Chairman of the board is Senator Ifeanyi Ararume, while Mele Kolo Kyari and Umar I. Ajiya are chief executive officer, and chief financial officer, respectively.
"Other board members are; Dr Tajudeen Umar (North-East); Mrs Lami O. Ahmed (North-Central); Mallam Mohammed Lawal (North-West); Senator Margaret Chuba Okadigbo (South-East), Barrister Constance Harry Marshal (South-South); and Chief Pius Akinyelure (South-West)."
Reject Buhari's Fresh Loan Request, SERAP Tells NASS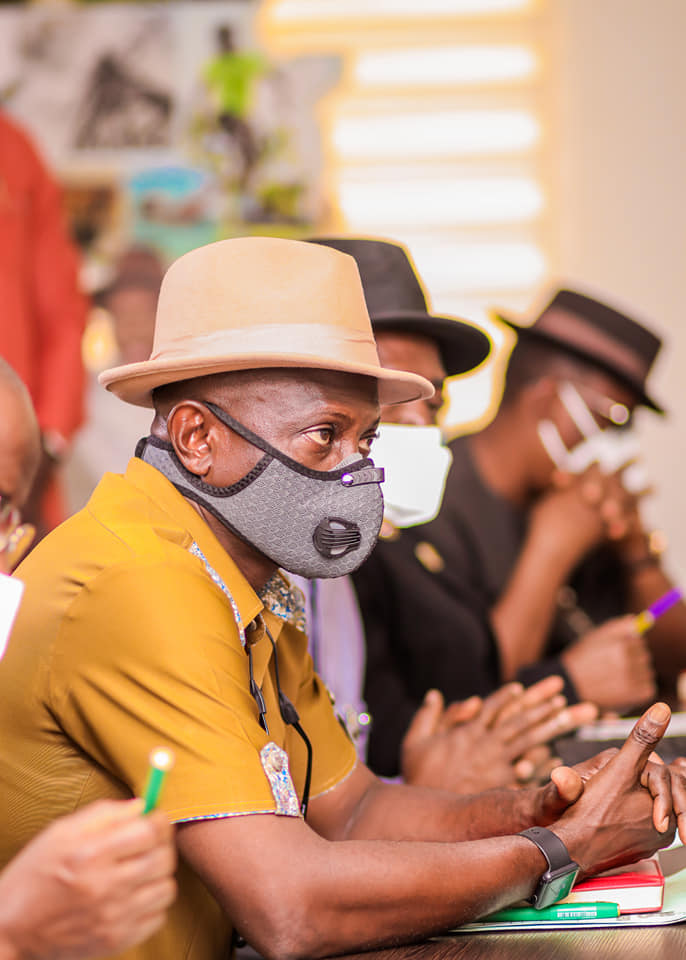 The Socio-Economic Rights and Accountability Project (SERAP) has urged the Senate President, Dr Ahmad Lawan; and Speaker of House of Representatives, Hon Femi Gbajabiamila; to reject the fresh request by President Muhammadu Buhari, to borrow $4billion and €710million.
SERAP said if such request must be granted, the Federal Government should publish details of spending of all loans obtained since May 29, 2015.
The group also expressed fear that if the fresh request is granted, it may take Nigeria's to over N35trillion.
Buhari recently sought the approval of the National Assembly to borrow $4,054,476,863 and €710million, on the grounds of "emerging needs."
The request was contained in a letter dated August 24, 2021.
In an open letter dated September 18, 2021, and signed by SERAP Deputy Director, Kolawole Oluwadare, the organisation expressed "concerns about the growing debt crisis, the lack of transparency and accountability in the spending of loans that have been obtained, and the perceived unwillingness or inability of the National Assembly to vigorously exercise its constitutional duties to check the apparently indiscriminate borrowing by the government."
SERAP said, "The National Assembly should not allow the government to accumulate unsustainable levels of debt, and use the country's scarce resources for staggering and crippling debt service payments rather than for improved access of poor and vulnerable Nigerians to basic public services and human rights.
"The country's public debt has mushroomed with no end in sight. The growing national debt is clearly not sustainable. There has been no serious attempt by the government to cut the cost of governance. The leadership of the National Assembly ought to stand up for Nigerians by asserting the body's constitutional powers to ensure limits on national debt and deficits.
"Should the National Assembly and its leadership fail to rein in government borrowing, and to ensure transparency and accountability in the spending of public loans, SERAP would consider appropriate legal action to compel the National Assembly to discharge its constitutional duties.
"SERAP notes that if approved, the country's debts will exceed N35trillion. The government is also reportedly pushing the maturity of currently-secured loans to between 10 and 30 years. N11.679trillion is reportedly committed into debt servicing, while only N8.31trillion was expended on capital/development expenditure between 2015 and 2020.
"Ensuring transparency and accountability in the spending of loans by the government and cutting the cost of governance would address the onerous debt servicing, and improve the ability of the government to meet the country's international obligations to use maximum available resources to ensure the enjoyment of basic economic and social rights, such as quality healthcare and education", SERAP added.