CAFCC: Chairman Wants Fans At Match Venue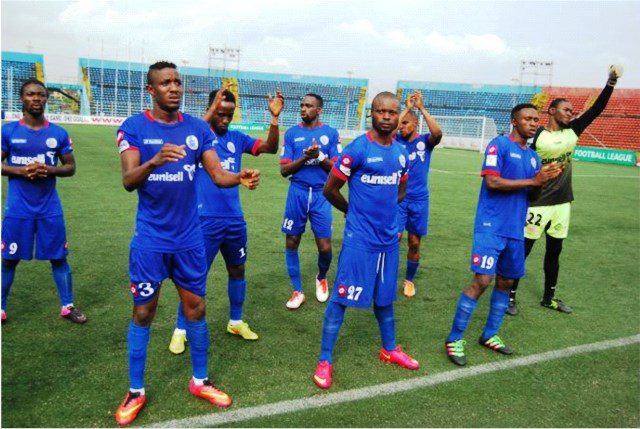 The Supporters Club Chairman of Rivers United FC of Port Harcourt, Franklin Owhor, has expressed displeasure that fans will not be in the stadium to cheer  his team to victory, on Sunday.
United will host Futuro Kings of Equatorial Guinea, in the second leg of CAF confederation cup competition, at Adokiye Amiesimaka Stadium, in Rivers State.
Franklin, stated this in a telephone interview with Tidesports, yesterday, saying that the Pride of Rivers losing to Futuro 2-1 in their first leg last week was not a good result.
According to him, the supporters club has no choice than to obey Presidential Task Force (PTF) on COVID-19, adding they will still support the club in one way or the other to secure victory."
I am not happy because we wanted to go to the stadium and cheer the team to victory in Port Harcourt, but we will respect the COVID-19 protocol."
It was fun over there in Equatorial Guinea, their supporters and fans came out in numbers to cheer their team to victory.
I was there personally, but in Nigeria we are still waiting for PTF to reopen Stadium" Owhor said.
He commended the technical crew of Rivers United for their efforts, adding that, on Sunday, United will beat Futoro Kings by 3 to 4 goals."
We have a bad day in Equatorial Guinea last Saturday but I must assure you that United will came out victorious in their second outing," he stated.
By:  Kiadum Edookor

Ughelli Pre-Season Cup  Semi-Finals Hold, Today
Semi Final matches of the 11th edition of the Ughelli.  Pre-Season Cup competition hold today with Go-Round FC of Omoku and Goddosky FC of Nnewi at the Ughelli  Township Stadium, Delta State.
T Amako FC of Warri and Excellent FC of Ughelli  are among teams to play in the Semi-finals encounter. The tournament which started Sunday, January 15 is expected to end tomorrow.
According to the organiser of the competition, Coach Onome James, the competition so far has been good, as teams have displayed high levels of discipline and understanding, saying that this year's edition was a huge success.
"I will rate it 85%. We expected more than eight league teams  but due to the Nigeria National League (NNL) which is expected to kick off 30th January, also, most teams did not turn up for financial reasons, but  this year's Ughelli Pre-Season Cup was a great success," he noted.
He said the competition had just discovered a young talent, Emmanuel Peters,  who is 16 years and from Team, Ivory Coast. whom he described as a fantastic attacking midfielder was discovered during the competition.
"We have discovered a few talents during the tournament, Emmanuel Peters is one of them, he is good at what he does, he is a fantastic attacking midfielder and will do better in the future if well groomed," Coach James added.
The competition is played to immortalised Late Prince Anthony Obaseki, one of the finest sports journalists of his times and a publicity officer of the Ughelli  Pre-Season  Cup.
The aim of the Ughelli Pre-Season tournament is for the  Nigeria National League (NNL) and Nigeria Nation Wide (NLO) Clubs prepare themselves ahead of the up-coming (NNL) and  (NLO)  2021 leagues season.
Winners and runners up are to cart away the sum of N150,000 and N100,000 respectively.
By: Nancy Briggs

RMFA: Screening Process Is To Get The Right Candidates –Coach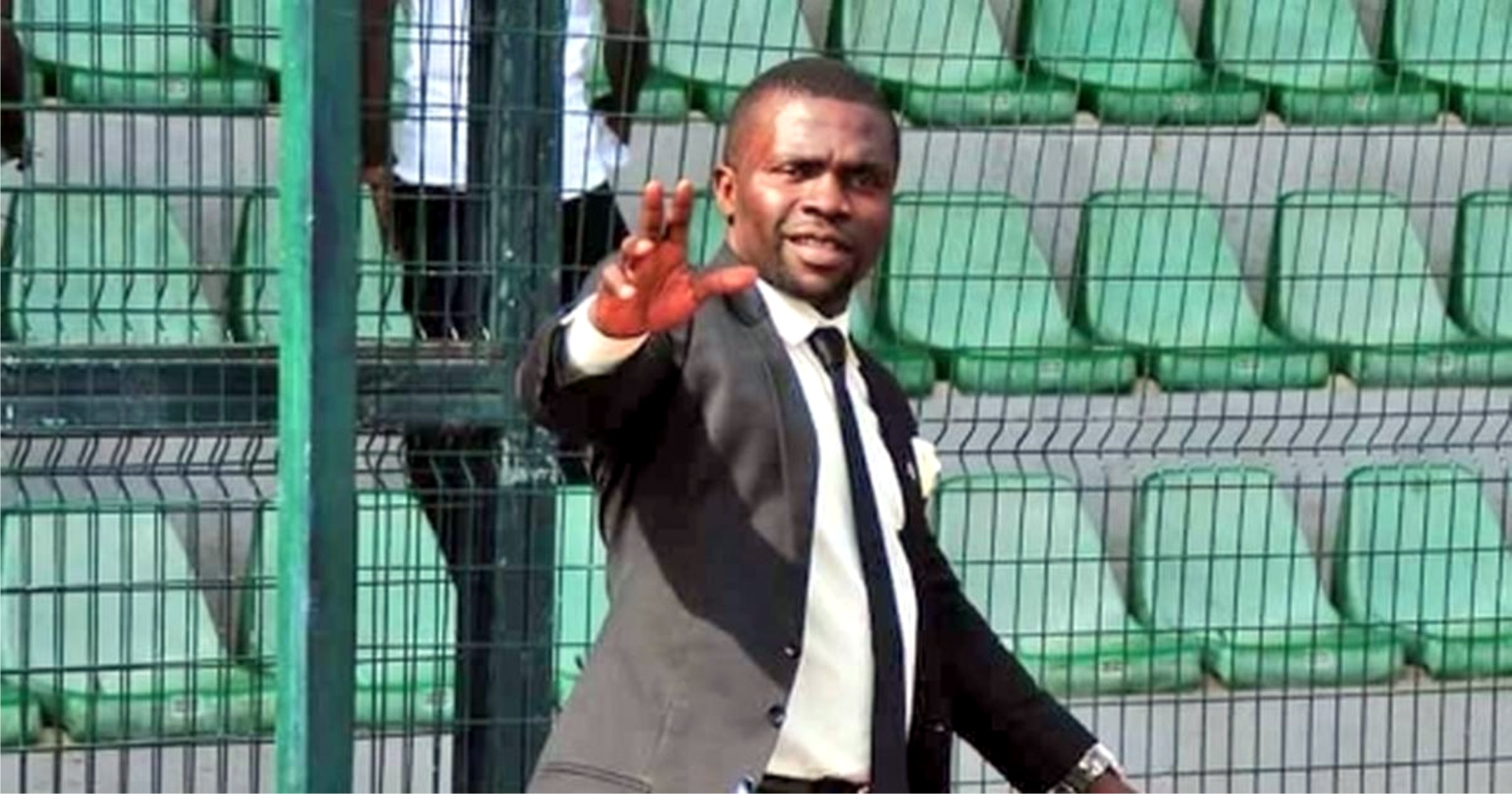 The head coach Port Harcourt Real Madrid Football Academy, Sunny Iseokwehma, has said that the screening processes conducted to gain admission into the academy were to get the right candidates.
According to him,  coaches are using their experiences to bear in the selection of the kids, adding that not every child has the talent and potential to play football, but noted that some of them are intelligent.
Iseokwehma said this on Wednesday, in an exclusive interview with Tidesports, after the final screening exercise, at Sharks Football Stadium in Port Harcourt.
He explained that the aim of the academy was to catch them young and groom them to stardom.
"Some of the kids are raw talents, but with the help of a coach they will get better.
The two-day screening was hectic, but by the grace of God, we are done with the football screening.
On the first day of the programme, parents of the children did not help matter, because every parent wanted their child to partake.
"My happiness is that at the end of the day there is no complain from any angle,"  Iseokwehma said.
The head coach further stated that he did not know the final number of children admiitted right now, not until he got the final screening list from other coaches who partook in the screening process.
"We are using our brain as professionals to make sure everything is done properly," he stated.
By: Kiadum Edookor

NWF Reflects On Champion Of Champions Tourney
President of the Nigeria Wrestling Federation (NWF), Hon. Daniel Igali, has described the just-concluded Baraza Champion of Champions wrestling tournament in Yenagoa, as 'one of the best-organised' in the country in recent times, while thanking sponsors, Baraza Multipurpose Co-operative Society Ltd, for sponsoring the competition and Bayelsa State Government for their support.
Over 50 wrestlers across the country participated in the 4-day tournament from 15th through 18th of this month, vying for medals in 11 Olympic weight classes in Women Wrestling and Freestyle events at the ultra-modern Dynamite Theatre of Wrestling Complex, in what is their first competition since the African Championships in Algiers in February, last year, no thanks to the COVID-19 pandemic.
"The Baraza Champion of Champions wrestling competition was undoubtedly one of the best-organised competitions we've had," the World and Olympic champion noted. "Though, it was small, the numbers of athletes that competed were not at the same level of athletes that we normally had competing in other tournaments, but it was probably one of the toughest tournaments.
"We had it spread over three days; four weight classes per day essentially, and so the referees were not over-burdened.
"We had new technology that we used at this tournament.
"The referees, officials and everyone here adjudged this to be one of the best tournaments we've ever held in Nigeria.
"At a personal level, I was very satisfied with what I saw. The athletes wrestled very well. Aside the fact that this was their first competition in 11 months, everything else appeared to be in sync."
Speaking after the tournament, Igali, who is also the Commissioner for Youth and Sports in Bayelsa State, specially expressed gratitude to Baraza Multipurpose Co-operative Society Ltd, who bankrolled the tournament, as well as Bayelsa State Governor, Senator Douye Diri and the Speaker of the State House of Assembly, Hon. Abraham Ingobere, for their respective financial donations to the competition.
"I am extremely grateful to Baraza Multipurpose Co-operative Society Ltd for the sponsorship that we enjoyed from them," Igali said.
"I am extremely grateful to the Governor and Government of Bayelsa State. The Governor (Sen. Douye Diri) personally coming to witness the event and present medals and also donating the sum of N2 million to support the competition.
"And I'm also extremely appreciative of the Speaker of the Bayelsa State House of Assembly, Hon. Abraham Ingobere, who also came in his capacity as Speaker and represented the House of Assembly, and also donated the sum of N500, 000 to the competition.
"The support we received from everyone was invaluable and we hope this competition will be one that we can continue to stage in Bayelsa annually."