Indigenous Firm Plans Summit For Entrepreneurs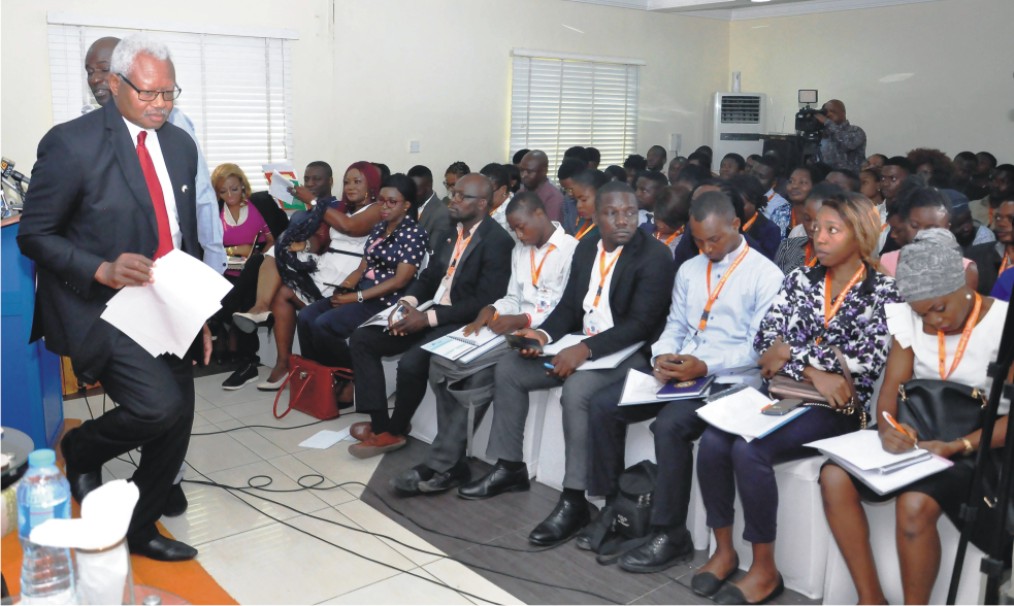 An indigenous company, Strength Africa, says it is set to hold a 'Start Up Summit' that would seek to refocus the entrepreneurship drive of Nigerians and for policy makers to provide an enabling environment for entrepreneurs to thrive.
The summit, which brings together over 40 renowned entrepreneurs with demonstrable track record spanning 20 to 30 years as panelists, would seek to educate, expose, share experiences and proffer solutions to creating the right environment for entrepreneurship in the country.
Addressing newsmen in Abuja, yesterday, Managing Partner and Chief Executive Officer of Strength Africa,  organisers of the summit, Taiwo Adepoju, said that Nigeria currently lacked the right environment for startups to flourish.
According to him, the environment does not encourage people to start up due to fear of failure, pointing out that in other climes where the environment were more friendly, startups sprang up faster.
Adepoju said that the summit would be virtual and free, as attendees from Nigeria and across Africa seek to address all impediments to economic development via entrepreneurship.
"This is a free event as our own contribution from Strengths Africa towards kick-starting or accelerating development of the entrepreneurial system in Nigeria.
"The theme of this maiden summit is to build an entrepreneurial ecosystem. A system that is built to sustain any venture or any individual.
"Man is in an ecosystem and being in that system, there is green vegetation, there is sunlight, there is the enabling environment and that is the kind of thing we want to create for the entrepreneurial space", he said.
Adepoju added: "We realised that entrepreneurship is the key driver for any sustainable growth within any economy and in other climes, the startup per capital is densely populated.
"Over the last two months, we have had series of pre-launches to drive home the need for people to come to the realization that entrepreneurship is key."
The Strength Africa chief said that the summit would focus on providing education, exposure and experience, which he identified as key drivers to attaining success at any level.
He encouraged Nigerian entrepreneurs not to be discouraged from venturing for fear of failing, stressing that failure is actually a step forward, even though there was no comfortable environment in Nigeria to encourage such venturing, adding that those are some of the issues the summit hopes to address.

Rice Millers Raise Alarm Over Smuggling Of Foreign Rice Into Nigeria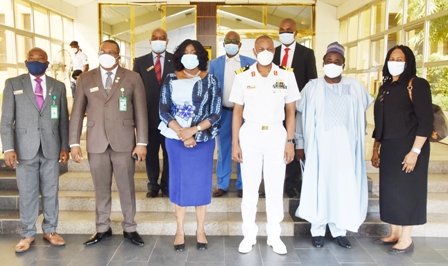 The National Chairman, Rice Millers Association of Nigeria (RIMAN), Peter Dama, has raised the alarm over the smuggling of foreign rice into Nigeria following the reopening of Nigerian borders.
Dama, in a press statement, yesterday, praised the Nigerian Government on its efforts to ensure the growth in the domestic rice sector but expressed serious concern on the smuggling of foreign rice into the country.
"Millions of tons of smuggled rice is being off loaded at the following borders daily basis without any interruption, or checks by the customs and security agencies for onward transportation Into Nigeria markets, e.g. Kano, Abuja, Jos, Lagos and several cities in the country," he said.
"The borders frequently used for the smuggling activities are Babura, Kongolon, Ibadan, Oyo State, Seme, Owede, Benin and so many other illegal routes into the country."
Dama appealed to the Nigerian Government to properly equip and compensate adequately all customs officers manning the borders to enable them function effectively to reduce rice smuggling into the country.
He sympathised with officers and men of the Nigerian Customs Service and other security personnel who have been murdered in cold blood by smugglers.
"Any custom personnel or security agent found to be compromising his position through bribery and corruption to allow smuggled rice into the country should be arrested and prosecuted and if found guilty, be dismissed from service.
"Any truck or means of transportation used to transport smuggled rice into Nigeria through the borders should be confiscated with the entire goods, while the culprits arrested and prosecuted and jailed if found guilty.
"We appeal to the government to set in motion urgently committees made up of various security agencies to raid Nigerians markets and confiscate any smuggled rice found and marketers caught with smuggled rice products be termed economic saboteurs and be prosecuted.
"Stores owned by these unpatriotic economic saboteurs also be sealed up completely, until after paying up fines or after serving prison terms before such stores are reopened.
"These foreign rice sellers and distributors in the market are themselves economic saboteurs by accepting to market banned goods in the country, they should not be spared as they are contributing in the destruction of our common wealth and our attempt to be self sufficiency in national food security."
He advised the Federal Government to subsidized rice millers, processors, and farmers in the entire rice value to make it more competitive.

Wike Pledges N500m To Support Sokoto Rebuild Burnt Market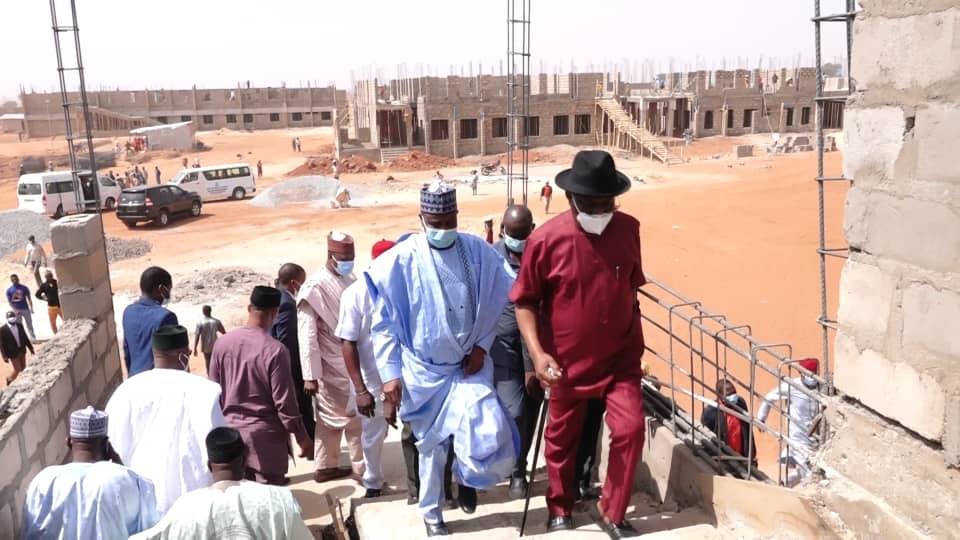 The Rivers State Government has pledged N500million to support the Sokoto State Government rebuild the Sokoto Central Market that was gutted by fire, last Tuesday.
Part of the money would also be used to support victims of the devastating fire that destroyed goods worth billions of Naira.
The Rivers State Governor, Chief Nyesom Wike, made the pledge on behalf of the state government during a visit to the Sokoto State Governor, Hon Aminu Tambuwal, last Wednesday.
Wike, who was conducted round the destroyed market by Tambuwal, said he was saddened by the devastating fire that razed over 60 per cent of the 16,000 shops in the market.
"We have come here to commiserate and sympathise with our brother, our friend and the good people of Sokoto State on what had happened to one of the biggest market in this country, the Sokoto Central Market.
"When I got the information last night, I was touched and I said as brothers, what affects you affects us. What affects Sokoto State affects Rivers State."
The Rivers State governor, who empathized with the traders over the loss of their goods worth billions of Naira, thanked God that no life was lost in the disastrous inferno.
"There is nothing you can equate with life. That there was no life lost; we give glory to the almighty Allah. Having come here, I've seen the level of destruction, it is unfortunate. People have lost their goods; the state government will have to see how this market will be brought back to the way it is supposed to be.
"We sympathise with you. We identify with you and we know the negative effect on the economy of the various families; families who depend for day to day trading and sales of their goods."
Wike expressed his appreciation to the various security and paramilitary agencies that prevented the fire from destroying the entire market.
He pledged that the government of Rivers State would support Sokoto State to rebuild the market and ameliorate the plight of the traders with N500million.
"On behalf of the government and the people of Rivers State, we will support the Sokoto State government to see how quickly they can rebuild this market" he added.
In his response, the Sokoto State Governor, Hon Aminu Tambuwal thanked Wike and the people of Rivers State for the kind gesture.
Wike also paid a courtesy visit to the Sultan of Sokoto, Muhammad Sa'ad Abubakar in his palace to commiserate with him over the demise of his junior brother, Hon. Abdulkadir Jeli Abubakar, who was Sokoto State commissioner for home affairs.
In his response, Sultan of Sokoto, Muhammad Sa'ad Abubakar, acknowledged the age-long relationship between Sokoto and Rivers State, and lauded Wike for sustaining it.
He explained that Wike's visit and pledge to support Sokoto State was a demonstration of what Nigeria is and should be.
The Sultan further commended Wike for his remarkable developmental stride in Rivers State.
"I commend you and congratulate you for all what you have been doing for Rivers State in particular, because we have seen a lot of infrastructure being put in place and that is why they call you Mr Project in Rivers.
"You have just some few more years; please, do much more so that nobody will beat you when he takes over from you".
Similarly, the Sultan lauded Tambuwal for his judicious management of the state resources which earned the state a World Bank grant under the State Fiscal Transparency, Accountability And Sustainability (SFTAS) programme.

Reasons Why Train Travel is the Best
Train travel is one of the most underrated form of long-distance travel available. Well, there are moments whereby air travels will face its own ups and downs. Cars can also easily go misaligned, but train travel is unlikely to face any form of mishap.
Trains can actually get you everywhere, the only thing is that they can't cross oceans and most remote areas don't have access to trans.
But if you have a tight budget and you want to travel within the continent, city to city then they are good option that you should try, and play games at https://www.francaisonlinecasinos.net/machine-a-sous/
Here are some of the reasons that you need to consider taking a train to your next destination.
Cost
In some countries trains are very cheap. But that's not the case in the US. In the USA trains are not cheap, but in general terms they are cheaper than a plane especially when it comes to short distances.
Moreover, most train stations offer its passengers discounts on different destinations. Nevertheless, children under 2 years old ride for free whereas kids from 2 to 15 years will ride half price. Above all, train prices are very stable compared to other means of transport.
Sanity
When it comes to other means of transport such as airplane and buses you will get to stand in long check-in lines. But you will never see such at train stations. In most cases, at train stations you will just get your ticket and just walk in the train without any hassle. This offers the best sanity any passenger would love to have.
Comfort
Train rides are smooth sailing, the seats are roomy enough for you to sit, relax and enjoy your journey. At the same time, you have the best chance to play best online keno casino games in peace without any form of disturbance.