FG Removed Fuel Subsidy To Pay Salary, Service Debts  -TUC Leader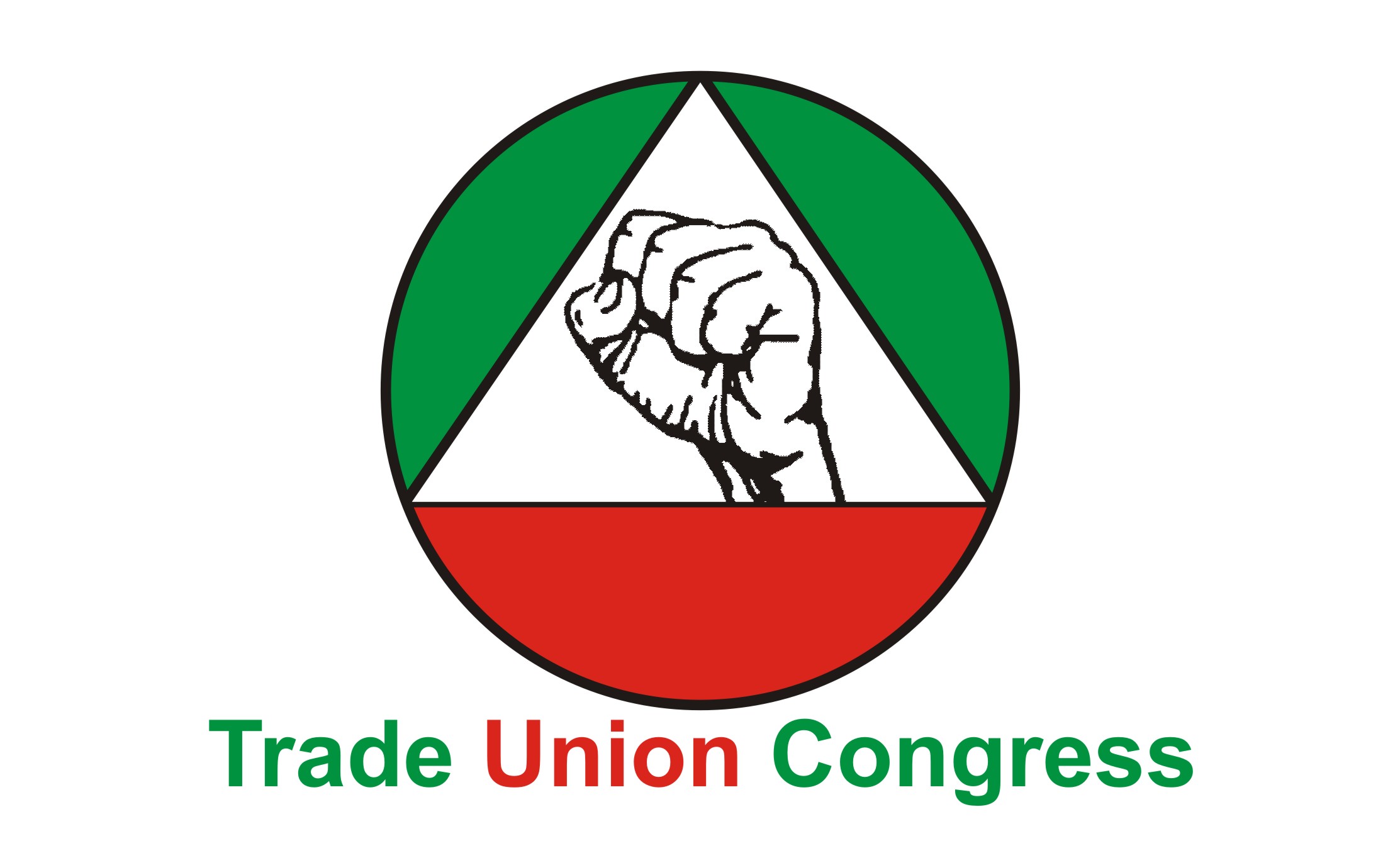 The Deputy National President of the Trade Union Congress (TUC), Chief Chika Onuegbu, has alleged that the Federal Government removed subsidy on petroleum products to enable it pay salaries and service foreign debts.
He also alleged that 99 per cent of the Federal Government's earnings were being used to service foreign debts.
Onuegbu made the allegations at the weekend, while speaking with journalists in Port Harcourt.
According to him, the only reason why government opted for petroleum subsidy removal was because there was no money to pay salaries and service debts at the same time.
He noted that the removal of petroleum subsidy without developing critical infrastructures was causing Nigerians untold hardship, explaining that the organised labour had advised the government to put in place critical infrastructures before removing the subsidy.
"We thank God that the 5,000 capacity Water Smith Modular Refinery has been commissioned in Imo State. We want to see government give free hand to private and other refineries to thrive.
"The Federal Government's earnings have reduced by 60 percent as the Minister of State for Petroleum has rightly said, and government is no longer in the business of fixing pump price.
"Who then is responsible for announcing change in price, which the Petroleum Pricing Regulating Agency is supposed to do? NNPC now does it because it is the sole importer, and yet government is saying that they are no more fixing pump price.
"Labour has the capacity to ambush government, but what we are looking at is the economy. Hardship is on the increase, and that is why we are engaging government to discuss.
"Strike at this time will stiffen the economy, and the alternative to strike is dialogue. We need trust for us to believe government, and we want government to come up with reasonable decision to convince labour.
"TUC and NLC strike will cripple the nation's economy, and can not be sustainable for one week because some people will die, and all along, labour and government have been engaging in this where every strike by labour will only cause a little shift from government position to a middle ground with labour, but yet, the price continues to increase", he said.
The former National Industrial Relations Officer of PENGASSAN, who is also an Economist by training, posited that embarking on strike now would have adverse effects on the economy, saying Nigeria is already facing the twin evil of increase in cost of living and inflation, which he referred to as "stagflation".
By: Corlins Walter

96 Firms Bid For NNPC's Downstream Infrastructure Rehab
No fewer than 96 companies have indicated interest in the rehabilitation of the Nigerian National Petroleum Corporation's (NNPC) downstream infrastructure.
The public opening of the bid was held virtually in Abuja, last Thursday.
The Managing Director of the Nigerian Pipelines and Storage Company (NPSC), Mrs Ada Oyetunde, said that the exercise was in conformity with the mandate of the Federal Government to prioritise the rehabilitation of critical downstream infrastructure across the country.
She listed the facilities that would be rehabilitated by successful bidders to include critical pipelines for crude oil supply to the refineries and evacuation of refined products, depots, and terminals.
Oyetunde said that the objective was to get them ready to support the refineries when they become operational after their rehabilitation.
"An open tender for pre-qualification of interested companies was published in August 2020 in the national dailies, for the rehabilitation of NNPC downstream critical pipelines and associated depots and terminal infrastructure through Finance Build Operate and Transfer (BOT) to cover the 4 lots.
"The four lots are Lot 1: Port Harcourt Refinery related infrastructure, Lot 2: Warri Refinery related infrastructure, Lot 3: Kaduna Refinery related infrastructure and Lot 4: System 2B related infrastructure," she said.
The NPSC boss said that the BOT arrangement would provide a reliable pipeline network and automated storage facilities for effective crude feed, product storage and evacuation from the nation's refineries post-revamp through an open access model.
This, she added, would charge market reflective prices and tariffs to recover the investment.
Earlier, the Group General Manager, Supply Chain Management, Mrs Aisha Katagum, commended the Infrastructure Concession Regulatory Commission (ICRC), and the Bureau of Public Procurement (BPP) for providing guidance for the project.
She assured the bidding firms of a fair, equitable and transparent selection process.
Observers at the public bid opening exercise were representatives of the ICRC, BPP, the Nigeria Extractive Industries Transparency Initiative and Civil Liberties Organisations.

Price Of Cooking Gas Increased In Dec – NBS
The National Bureau of Statistics (NBS) has said the average price for refilling five kilogrammes cylinder of cooking gas increased to N1,949.75 in December 2020 from N1,947.47 in November.
The bureau said this in its "Liquefied Petroleum Gas (Cooking Gas) Price Watch" for December 2020 obtained from its website in Abuja.
The NBS said the price for refilling 5kg cylinder of cooking gas increased by 0.12 per cent month-on-month and decreased by -3.41 per cent year-on-year in the period under review.
According to it, states with the highest average price for refilling 5kg cylinder for cooking gas were Bauchi at N2, 489.12, Borno at N2, 396.69 and Adamawa at N2, 392.88.
It said that states with the lowest average price for refilling 5kg cylinder of the product were Enugu at N1,563.75, Imo at N1,678.89 and Oyo at N1,691.67.
"Similarly, average price for refilling a 12.5kg cylinder for cooking gas increased by 1.75 per cent month-on-month and decreased by -0.52 per cent year-on-year to N4,082.97 in December from N4,082.97 in November.
"States with the highest average price for refilling a 12.5kg cylinder for cooking gas were Delta N4,838.46, Cross River/Sokoto N4,800 and Akwa Ibom N4,614.49.
"States with the lowest average price for refilling a 12.5kg cylinder for cooking gas were Kaduna N3,191.67, Zamfara N3,462.5 and Niger N3,500," it added.
It said the various prices were collected across all the 774 local governments in the country, and the Federal Capital Territory (FCT), from over 10,000 respondents and locations.
The NBS said its audit team subsequently conducted randomly selected verification of prices recorded.

Why Oil Will Keep Rising In 2021
We have seen strong moves higher in the key crude oil benchmarks-WTI, and Brent, in the last several months. This was initiated by the advent of positive news on the COVID front that the vaccines in development were extremely efficacious, promising an endpoint to the spread of the virus. This upward trend in crude was boosted by the gradual decline in U.S. shale production and inventories over the same period.
Finally, the move in early January, by OPEC+ to restrain output into mid-2021, and an extra "gift" from Saudi Arabia to remove another 1-million BOPD from the market, provided the impetus for WTI to rise firmly into the $50s. In this article, we will discuss key reasons that we think the upward trend for crude will continue this year. Why?
In spite of the current lockdowns which inhibit demand, the trend is higher. As implementation of the vaccines increases the pool of the virus-immune population, business activity will resume creating demand for refined petroleum products. The graph below shows the EIA's, Energy Information Agency, forecast of the trend for refined products over the next couple of years. For gasoline, the primary motor fuel used in the U.S. moves gradually higher in the second half of 2021, and then moderates in 2022, just below the levels of 2019. The EIA makes some assumptions about work from home and reduced commuting in this forecast. The forecast is not so robust for jet fuels, showing slight growth in 2021, but a return to near 2019 levels in 2022. Total demand increases to and slightly exceeds 2019 levels by 2022.
Elections have consequences. The concentration of power over the next couple of years, with Democrats controlling all three branches of government, will make increases in U.S. production very unlikely. From recent 2020 highs where the U.S. produced over 13 mm BOPD, production in response to low prices has fallen to 11.0 mm BOPD. We will see an enhanced and stricter regulatory environment in the coming years. The U.S. will be put firmly on a path where renewable fuels are increased at the expense of petroleum-based fuels. The anticipated re-entry of the U.S. into the Paris climate accords will only exacerbate this trend. Fossil fuels will become scarcer, and that is bullish for prices.
OPEC+ has surprised the world with its resolve to finally push prices higher. Using its might as one of the world's top three crude oil producers, and its unchallenged position as the world's lowest-cost producer, Saudi Arabia unilaterally chose to withdraw another 1-million BOPD from global markets beyond its OPEC+ commitments. It was this action that moved the oil markets above $50 for the first time since early March 2020. What this suggests strongly is that the cartel is resuming its traditional role of setting crude prices for the world.
The decline of U.S. supplies will return pricing power firmly to OPEC+. The recently obtained $50 handle is likely to be a floor price going forward. The glut we've had to deal with over the last few years will continue to dissipate as capital restraint by U.S. shale producers keeps the overall trend down. OPEC+ really has only one mission-providing the maximum return for its members by balancing supply and demand. The western economies' current infatuation with climate change, is less of a motivator for the key countries that make up OPEC+. Their economies are driven primarily by the export of crude oil, and they all want higher prices.
OPEC+ resuming the swing producer role is bullish for oil prices.
Last fall I wrote an Oil price article where I posited that there might be a commodity boom on the horizon. There is no commodity that is more fundamental to the world economy than crude oil. Among the things that drive crude oil other than scarcity is the fact it's priced in dollars, which makes it very susceptible to inflationary pressures.
The dollar index has declined over the last year but has recently seen support with a weeklong trend higher. A stronger dollar is bullish for oil prices because you get less oil for the dollar which means you need to spend more of them to get the same amount. This is inflationary and as noted above crude is very susceptible to this pressure.
Nor can we ignore the amount of stimulus that the global economy has unleashed in response to the virus. We think as the infection rate begins to decline governments will begin to address the historically low interest rates that have helped to provide liquidity in the pandemic. There is a price to be paid for the tidal wave of cash distributed thus far, and the further stimulus to come as the Biden administration assumes control of the economy. Classic monetary theory tells us that part of the price is likely to be inflation.
There is a temptation to compare this crisis to the financial crisis of 2008. There the Treasury borrowed about $500 bn to provide the liquidity that staved off a collapse of the financial system. So far in the U.S. alone, nearly 4-trillion dollars-worth of stimulus have been authorized, with other actions taken by the Federal Reserve to ensure that institutions, corporations, and small businesses had the funds they needed to operate. As noted previously the Biden administration is just getting started and has discussed trillions more in financial stimulus for the economy.
Commodity prices rose sharply between, 2008-2011 in the face of the stimulus provided in response to the Financial Crisis of 2008. The same index below shows that over the last six months the index has risen sharply. This increase is certainly related to the amount of stimulus provided and expected to be provided by the global economy.
A rising or sharply rising price environment for commodities is strongly bullish for higher oil prices.
Longer-term we are expecting a spike in crude prices as shrinking supplies fail to meet rising demand. We view this as being inevitable. Under-investment by the key international oil companies over the last six years will create a scenario where the industry simply will be unable to respond to increased demand in a timely fashion.
Messler first published this piece in the London-based Oilprice.com