Oyigbo Saga: Premium Times And The Burden Of Objective Journalism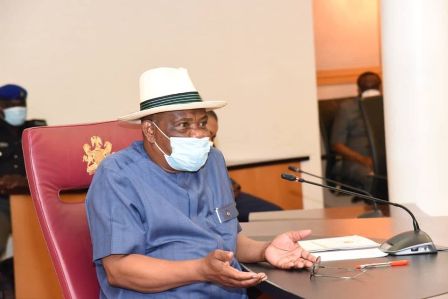 Our attention has been drawn to a viral social media post ostensibly put up by Premium Times on several of its verified social media handles including Twitter titled: Cooking, Oyigbo Investigations: Like Sanwo-Olu, like Wike https://twitter.com/PremiumTimesng/status/1330578311823626243?s=08
The post reads thus: "5ØÜ5ØÜ5ØÜ5ØÜ5Ø–Ü: PREMIUM TIMES will publish an investigative report on Oyigbo, revealing evidence of war-grade violence on defenceless and innocent people, extrajudicial killings, destructions and human rights abuses.
"This investigation by @Hazzanjustice (Taiwo Hassan Adebayo) is based on on-the-ground reporting, interviews with multiple sources, including witnesses, families of victims, military, mortuary and hospital sources and review of verified pictures."
Without meaning to cast aspersions on  the Premium Times brand, we are a bit surprised that they would first proceed to advertise this investigative report in a sensational manner that sends disturbing professional and ethical signals about its intent and purpose.
This is quite uncharacteristic of the identified style of Premium Times but then we recognise that sometimes, there could be exceptions to the rule.
The case of exception with this purported investigative report therefore further reinforces  our suspicion that there could be more to it that goes beyond ethical and professional Journalistic service.
Again, the promotional blurb unambiguously presumes that the investigation has already been done and dusted with a judgemental conclusion.
This blurb reeks of highly opinionated, subjective and biased partiality against a particular party. Otherwise, how does one explain the meaning contained in this statement: "5ØÜ5ØÜ5ØÜ5ØÜ5Ø–Ü: PREMIUM TIMES will publish an investigative report on Oyigbo, revealing evidence of war-grade violence on defenceless and innocent people, extrajudicial killings, destructions and human rights abuses."
Again, we find the obviously robust attempt to promote this investigation rather curious, especially coming in the wake of the expose by the Cable News Network, CNN on the #EndSARS peaceful protests and attendant events of October 20, 2020 at Lekki Tollgate.
This purported investigation by Premium Times, couched in the promotional phrase: "Cooking, Oyigbo Investigations: Like Sanwo-Olu, like Wike", when placed pari-pasu with the trending CNN report, betrays the intention of the investigation and lends strong credence to the suspicion that Premium Times may have been contracted by some interests, to create a diversion from Lagos State and Lekki Tollgate to Rivers and Oyigbo.
Of course, we are not unaware of the reports of some shadowy organizations masquerading as civil society groups, which have been throwing out humongous figures of casualties in Oyigbo and painting gory pictures or unsubstantiated massacres and unproven extrajudicial killings.
This is no doubt a concerted effort to redirect national attention from Lagos to Rivers State and inserting Governor Wike's name in their stories  to give them some dubious relevance.
While this observatory article is definitely not an attempt in anyway to preempt whatever Premium Times is 'cooking' or has 'cooked', it is important to state the facts clearly as they relate to Governor  Wike, Rivers State and Oyigbo Local Government Area.
First of all, Governor  Wike is the duly elected Governor of Rivers State and Oyigbo Local Government Area is one of the local government councils in the State, which gives him the sole constitutional authority to ensure that peace, security and harmonious coexistence of indigenes and residents are  maintained at all times.
The importance of this point is premised on Premium Times own admission that: "This investigation by @Hazzanjustice (Taiwo Hassan Adebayo) is based on on-the-ground reporting, interviews with multiple sources, including witnesses, families of victims, military, mortuary and hospital sources and review of verified pictures."
We are therefore eager to know if in the course of its investigation, it also interviewed and interacted with the Chief Security officer of the State or any of his delegated officials to also get a first hand report of their side of the story. Any investigation that does not include this is completely null and void, misleading and made up of contrived falsehoods.
Let us state clearly too that in the aftermath of the gruesome events of arson and destruction that tainted what had been a very peaceful and nationally endorsed #EndSARS protests by Nigerian youths, all the states of the federation had been mandated by President Muhammadu Buhari to set up their independent Judicial Panels of Inquiry which had been one of the key demands of the protesters.
We are glad to note that not only did Rivers State set up its own Judicial Panel of Inquiry, but that Premium Times itself reported it copiously in its story by Cletus Ukpong, published on October 23, 2020, titled: "Wike tasks panel to probe if govt officials sponsor police brutality" and also in its November 9, 2020 report titled: #EndSARS: See the states that have set up panels of inquiry so far (in which Rivers State is number 26).
It would therefore be quite interesting to see if the Premium Times investigation also contains comprehensive reports and interviews from the Rivers State #EndSARS Judicial Panel of Inquiry, as Nigerians have already seen from what is transpiring with the Lagos Judicial panel.
Once again, while the penchant for mischief makers and truth twisters to whip up overblown sentiments and propaganda is very much at play, the clear facts of the #EndSARS protests in Oyigbo must continue to be stated clearly and unequivocally for the records and for posterity.
They are as follows:
On Tuesday 21st October 2020, an orgy of violence and destruction was inflicted on Oyigbo Local Government Area and some parts of Port Harcourt City Local Government Area under the guise of the #EndSARS protests. This evil, wicked and audacious action resulted in the unnecessary loss of scores of lives, including soldiers and police officers, and the destruction of police stations, court buildings and business premises.
Comprehensive security reports, corroborated by live radio broadcasts by their fugitive leader, applauding the mayhem and urging more destruction, revealed that it was the proscribed separatist group, the Indigenous Peoples of Biafra(IPOB) that carried out these attacks
Not done with Oyigbo, they also visited physical violence on members of some targeted communities which, but, for the quick intervention of the State Government and the security agencies, would have resulted in some form of internecine bloodbath.
The State Government, in a statewide broadcast by Governor Wike, promptly imposed a 24 hours curfew in Oyigbo and the other affected areas.
If the curfew had not been imposed comprehensively and in the nick of time, it would have exploded into a full blown ethnic war in the community and across Rivers State.
As a matter of fact, all over Rivers State, Oyigbo town has practically become known as IPOB's main operational base in which they have attempted to rename and from where they have become notorious for launching premeditated violence and terror.
The fact also  remains that as a stranger element with strange political ideology, IPOB, which had already been proscribed and declared a terrorist organization by the Federal Government has no legal or moral right to invade Rivers State or any part therefore at its behest and hoist its sepratist flag; disturb public peace; and subject lives and property to violence or threat of destruction under any guise.
It is also germane to place on record, for the avoidance of doubt, that the IPOB attack was against the Police and the Nigerian Army.
Governor  Wike responded by reinforcing the proscription of IPOB and its activities in the State through a legitimate Executive order and imposing a curfew on the community to save lives and secure more state property from being destroyed by IPOB.
Unfortunately for IPOB however, its attack was against the Nigerian Army, which constitutionally reports only to the Chief of Army Staff and the President of Nigeria who is the Commander in Chef of the Armed Forces and head of the Federal Government that proscribed it.
Not only was it confirmed that the IPOB hoodlums who hijacked the #EndSARS protest, killed some soldiers, it was also reported that they stole some military rifles too and the leadership of the Nigerian Army, acting independently, instructed and directed the response and recovery operation of its stolen arms on its own mandate and authority.
Let us also state that Rivers State was the most peaceful State, amongst all the States and in spite of the various social media provocation, during the #EndSARS protests. Governor Wike in collaboration with security agencies ensured that the protesters peaceful until IPOB and its hoodlums hijacked the peacefulness of the process.
We would therefore expect and even demand that the Premium Times investigation, whose promotional intro does not even reflect the primary agent, instigator and perpetrator of the shedding of the innocent blood of 10 soldiers and policemen and the burning of courts and police stations, should squarely apportion blame to the necessary culprit in this matter, for a balanced and impartial representation of the real situation.
Any report which deliberately refuses to call out and chastise the real troublemakers in our society, will be totally unprofessional and an unfortunate disservice to the noble ethics of investigative Journalism.
It is thus in recognition of this professional demand that we recall the highly competent and comprehensive work done by the doyen of modern Nigerian Journalism, Chief Dele Momodu on the Oyigbo situation. He not only robustly interviewed the key figures in the story, including Governor  Wike, for which he received great praise and commendation from all quarters, he also bravely undertook an on the spot, fact finding mission to Oyigbo.
Like the seasoned veteran investigative journalist he is, he even broadcast his fact finding tour to Oyigbo live, for the avoidance of doubt and the findings of that mission, which may not be agreeable to some sepratist refuseniks, speaks volumes to counter the misinformation about Oyigbo and Governor  Wike, which has been making the rounds.
Lastly and very critical to whatever investigation or report that may come out from Oyigbo is the fact that several key figures who are central to the matter, have already spoken and given their verdict on the situation.
On Sunday, November 8, 2020, Governor Nyesom Ezenwo Wike held a historic meeting with South-East Governors, the leadership of Ohanaeze Ndi-Igbo and the Igbo Community in the State at Government House, Port Harcourt.
The backdrop of the meeting was the rife propaganda proclaiming an unsubstantiated massive extra-judicial response to the recent carnage, destruction and killings unleashed on Oyigbo by IPOB.
Chairman of South East Governors Forum, Governor David Umahi of Ebonyi State, who led the delegation said that the visit was not at the instance of Governor Wike but was initiated by the South East leaders to find out the truth of what transpired in Oyigbo.
He said: "We are here to interact with you. We saw a number of things in the social media about Igbos in Oyigbo and as leaders, we put heads together and requested to meet with Governor Wike. We can claim here from your own accounts and as your leaders back home, that all what we read in the social media are all lies.
"I find it nauseating that IPOB could go to Benue and Rivers States to hoist its flag and claim the territories belong to the Igbo people. Igbo leadership are opposed to this stance by IPOB.
"I have lived in Rivers State for quite sometime. My children were born in Rivers State and I can tell you that in all these years there has never been any form of discrimination against us in Rivers State.
"Let us call a spade a spade. Ndi-Igbo have massive investment and infrastructure all over the country and somebody wants to start a war for us so that Igbos will be slaughtered again. Who brings war upon himself?
"Let me tell you something. We Ndi-Igbos do not support any form of criminality so I urge you not to buy into anyone who is a criminal from our side. We feel so free with our host Communities and have lived happily with them without any form of discrimination"
Umahi who also recalled an incident in his Community a few years ago sounded a note of warning: "Soldiers do not tolerate seeing a civilian handling a gun not to talk of stealing their rifle."
In his own comments, Governor Okezie Ikpeazu of Abia state, whose boundary with Rivers State is Oyigbo Local Government Area  stated that it will be unfortunate if the Igbos wage war in Rivers, because that will be like waging war on itself.
Ikpeazu also warned Igbos to be wary of the Information they get from the social media and recalled how Aba would have been set ablaze a few years ago when some miscreants posted in the social media that people from a particular ethnic group had invaded the State and if not for Divine intervention, the fake information would have resulted into an ethnic war.
Spokesperson and Eze Ndigbo in Rivers and Bayelsa, Eze Maduagu Ajaele and Lady Regina Uwakwe, in their reactions,  commended  Governor Wike for his wide spread  infrastructural development in the State, noting that he had created an enabling environment for Igbo businesses and families to thrive.
Also speaking, the President-General of Ohanaeze Ndigbo, Chief John Nnia Nwodo, showered encomiums on Governor Nyesom Wike, describing him as a champion of restructuring of Nigeria and a man who loves justice.
He also warned that the leadership of Igbos cannot remain aloof while some misguided few who did not experience the brutal reality of the last civil war continue to fan the ember of disunity.
Indeed, any investigation on Oyigbo that does not capture the views of the traditional rulers, who are the custodians of the communities, will be erroneous and incomplete. This is because the Chiefs themselves, contrary to the misleading propaganda in the public space, have begged the Defence Headquarters not to withdraw soldiers deployed to Oyigbo   in order to prevent remnants of the Indigenous Peoples  of Biafra (IPOB), from regrouping.
The chiefs under the aegis of Ogbakor Oyigbo, made the appeal to the military when the Publisher of the Ovation International Magazine, Chief Dele Momodu, visited Oyigbo, to assess the situation in the area, and also urged all those who deserted Oyigbo to return as normalcy has been restored.
A high chief, Eze Ukwu III, Louis Okorie said that the community chiefs  do not approve the withdrawal of soldiers from Oyigbo and expressed serious concern that if soldiers are withdrawn from Oyigbo, IPOB anarchists would unleash violence in the area.
"The Ogbakor Oyigbo General held a meeting and said they will not allow the removal of soldiers from Oyigbo.  We thank  Governor  Wike for imposing the curfew which has calmed down the situation in Oyigbo."
Another Chief, High Chief, Lisbery Onyegorom said: "We were surprised by the level of destruction by the IPOB. We are Rivers State and Niger Delta people. Our people are not members of IPOB. I am not aware of any Oyigbo indigene who is a member. We don't allow that.
"Now, that the IPOB have killed some soldiers, all of them have ran away. The Army is investigating  and fishing them out. Most of the IPOB members arrested have given vital information about the remnants.  We are in support of the Governor's ban on IPOB activities."
Chief Onyegorom also frowned at the allegation of extrajudicial killings levelled against Nigerian Army by some persons working for some extraneous forces playing petty politics with the Oyigbo issue.
"We are solidly behind our Governor's effort to maintain peace in Oyigbo. The Governor did not say, go and kill people. The Army came on a rescue mission . That's what they came for. It is the deployment of the Army that gives us comfort to remain here. Let the Army stay until we are sure of peace in Oyigbo.
On his part, the Chairman of Oyigbo Local Government Area, Prince Gerald Oforji said most of the negative information peddled in the media on the situation in the area are unfounded.
"Today, I am very happy for the visit by the Ovation family to assess the wanton destruction carried out by the IPOB. Today, they have come to assess and see things for themselves based on lopsided information they have been getting concerning Oyigbo. I believe with what they have seen today, the world, can confirm that most of those negative information posted against Oyigbo, against Rivers State, are unfounded
No doubt, the last word on any investigation on Oyigbo must go to the indefatigable Chief Dele Momodu, who has contributed so much to expand the frontiers of  journalism in Nigeria, while maintaining the noble ethics of the profession in its finest investigative and reportorial tradition.
He said: "The way they describe Oyigbo as if there is massacre, there is no massacre going on.  I believe, we have moved round extensively, nobody has told me not to move to anywhere. A lot of people have challenged me that I can not come to Rivers and visit Oyigbo.
"So, I am here. For me, it is a mixture of sadness and joy. Joy, that I'm able to come here in peace, because the impression I got was that nobody could come here at all; that everywhere has been taken over by  the military and people are been massacred. I have gone round. I went to the market, I have gone to the police headquarters that was allegedly burnt down."
Indeed, we magnanimously refer Premium Times and @Hazzanjustice (Taiwo Hassan Adebayo), to his seminal article titled: "As Peace Returns to Oyigbo, My Candid Observations" published in his PENDULUM BY DELE MOMODU, column on November 21, 2020 edition, of This day Newspaper.
This is highly recommended before concluding any 'cooking' investigation on Oyigbo.
As an international brand, Premium Times has the social responsibility to be factual, honest and dispassionate instead of allowing itself to be sucked into cheap propaganda and  misleading falsehoods.
Nsirim is Commissioner for Information and Communications, Rivers State.
Wike: Setting Agenda For True Federalism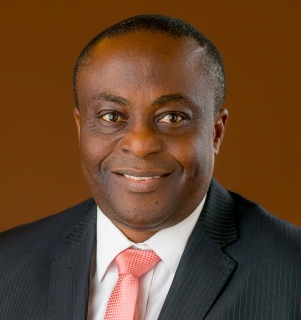 The agitation for true Federalism was taken a definitive step further on Thursday, August 19, 2021, when Governor Nyesom Ezenwo Wike, signed the Rivers State Value Added Tax Bill, 2021 into law at the Government House, Port Harcourt. 
The Law vests the Rivers State Government with power and authority to impose, charge, demand and collect Value  Added Tax on taxable goods and services within the jurisdiction of the State except otherwise exempt under the law. By the tenor of the said Law, the Federal Government through the FIRS ceases to have the taxing competence to impose, demand and collect Value Added Tax ( VAT) within Rivers State.
The decision of the Rivers State Government to enact the Rivers State Value Added Tax Law, No. 4 of 2021 was informed by the judgment of the Federal High Court Port Harcourt Division (coram Hon. Justice Stephen D. Pam, J.,) delivered in Suit No. FHC/PH/CS/149/2020 (Attorney General Rivers State v. Federal Inland Revenue Service &Anor) on 9th August, 2021 upholding the constitutional authority and competence of the Rivers State Government to impose, charge, demand and collect VAT on taxable goods and services within Rivers State and declaring that the Federal Government through the FIRS has no power to impose and collect VAT within the State.
The court also issued an order of perpetual injunction restraining the Federal Inland Revenue Service and the Attorney-General of the Federation, both first and second defendants in the suit, from collecting, demanding, threatening and intimidating residents of Rivers State to pay to FIRS, Personnel lncome Tax (PIT) and Value Added Tax (VAT).
As to be expected, the FIRS, not only quickly challenged the ruling at the same Federal High Court, on August 15, 2021 by seeking a stay of execution of the Judgment in order to stop the Rivers State Government from commencing collection of Value Added Tax but further approached the Court of Appeal and in the interim, went about bullying corporate bodies and business entities from paying the VAT to the Rivers State Government even when they knew that an appeal does not serve as a stay neither was there anything to stay in a declaratory judgement such as the one delivered by the Honourable Court in the instant suit. 
Convinced that Rivers State was constitutionally empowerd to collect PIT and VAT, Governor NyesomWike followed all the established and appropriate mechanisms of Legislative due process which culminated in the signing of the Bill into Law and in the true spirit of a law abiding Government, stayed action on the commencement of collection of VAT until the application for stay of execution filed by the defendants had been determined at the Federal High Court.
On Monday, September 6, 2021, Justice Stephen Dalyop Pam dismissed the Application by the Federal Inland Revenue Service, FIRS, seeking to stop the Rivers State Government from commencing collection of Value Added Tax (VAT) and ruled that granting the application would negate the principle of equity.
Ruling further, Justice Pam noted that the Rivers State Government has duly enacted the Rivers State Value Added Tax No. 4, 2021, which makes it a legitimate right of the state to collect VAT and that the said law  remains valid until set aside by a court of competent jurisdiction.
According to learned trial Judge, granting the prayers of FIRS would amount to the court reversing its judgment which the court cannot do and accordingly dismissed the application. 
It was therefore against this backdrop of judicial interpretation and constitutional clarity, that we must appraise the Statewide Broadcast of Govenor Nyesom Wike ordering the immediate enforcement of the State Value Added Tax Law, No. 4 of 2021 and the resumption of VAT collection across the entire state, following the rejection of the application  to stay the earlier judgment and dismissal of the stay of execution application filed by FIRS.
It is important to point out here that, contrary to the confrontational spin often woven around his interface with the Federal Government on specific issues, Governor  Wike has always and rightly too, opted to test his convictions before the law and more often than not has emerged victorious thus affirming his determination to operate within the delineated competencies spelt out in the 1999 Constitution (as amended). 
There is no gainsaying the fact that the Federal Government has seemingly appeared to be  at war with the states, with most of its agencies riding roughshod and wielding powers over State Governments with the tacit support of the federal government without any constructional justification. 
This negates and undermines the spirit of true Federalism, which Nigeria, as a country of federating states is constitutionally enjoined  to practice.
As a mere agency of the Federal Government without any political authority, the effrontery and impunity exhibited by the FIRS against the Rivers State Government was ill-advised and highly provocative.
The crux of the matter in this VAT saga, as rightly expounded by the Court is that, other than the taxes and duties specifically reserved for the Federal Government under item Nos. 58 and 59 of Part 1 of the Second Schedule of the 1999 constitution as amended, it is the state and not FIRS that is constitutionally entitled to impose taxes enforceable or collectable in its territory of the nature of consumption or sales tax, VAT, education and other taxes or levies.
In other words, the constitutional power of the Federal Government to impose taxes and duties is only limited to the taxes listed in items 58 and 59 of Part 1 of the second schedule of the 1999 constitution as amended.
The Rivers State Government had also urged the court to declare that, by virtue of the provisions of items 7 and 8 of the Part II (Concurrent Legislative List) of the Second Schedule of the constitution, the power of the Federal Government to delegate the collection of taxes can only be exercised by the State Government or other authority of the state and no other person.
Simply put, any exercise of legislative powers by the Federal Government which is inconsistent with or in excess of the powers to impose tax and duties, as prescribed by items 58 and 59 of the Part I of the Second Schedule of the 1999 constitution, or inconsistent with the power to delegate the duty of collection of taxes, as contained in items 7 and 8 of Part II of the Second Schedule of the Constitution, is unconstitutional, null and void.
Indeed, Governor NyesomWike had in several media fora after the Port Harcourt Federal  High Court judgment, emphasized it loud and clear, that in addition to ensuring that the states are not short changed in collecting what is supposed to accrue to them via VAT and other taxes, the more important objective of the case, was to establish and bring to public notice and awareness, the constitutional illegality of the action of FIRS in collecting VAT in the states.
Like the Governor rightly pointed out in his statewide broadcast, "It is important to reiterate the fact that we did no wrong in exercising our legal right under our constitutional democracy to stop the continuing breach, denial and curtailment of the constitutional right of States to lawfully impose and collect value added and other related taxes within jurisdiction to the exclusion of the Federal Government.
"And in doing so our singular and progressive objective was to contribute to the advancement of fiscal federalism by enabling the federating States to explore and exploit their potential and capacity for generating greater internal revenues with which to fund their development goals and reduce the outdated over-reliance on pitiable Federal allocation and other handouts."
It is worthy of note therefore that the very first state that embraced the earlier  Port Harcourt Federal High Court Judgment granting states the authority to collect VAT, was none other than Lagos State, which has already started collecting the requisite taxes accordingly and other states have not only applauded the brave and courageous decision by GovenorWike to expand the fiscal Federalism frontier they have also indicated willingness to embrace the Court Judgment too.
Meanwhile, FIRS has already gone to the appellate Court to ventilate its perceived  grievances against the decision of the court since it feels that the judgment should have gone in its favour. In spite of the appeal, the FIRS has concurred that, "The natural consequences of the ruling is that the Rivers State Government will be collecting the VAT"
The fact remains that while this is just one Judgment in a plethora of so many yet to be litigated constitutional anomalies, the monumental leap and height it has scaled in the long drawn advocacy for true Federalism and indeed resource control and management by federating states in the country cannot be quantified.
Governor Wike, who recognized the natural option of some States with presently low economic activities and ethically restrictive social policies with economic implications to resist the Court Judgment, however pointed out that, despite the inherent fears, "fiscal federalism still remains the right path to economic self-reliance and sustainability for all our States and the benefits derivable from this case by all the States in the long run far outweigh the immediate revenue loss that some States may presently suffer. 
"It is therefore very unfortunate that some State Governors are vainly conspiring to truncate this progressive reality in favour of the inequitable status quo so that the Federal Government can continue to rob Peter to pay Paul as the nation's self-imposed tax master-general," he declared.  
Sounding a stern warning that the Rivers State Government is fully in charge of the State and will not tolerate any further attempt by the FIRS to sabotage or undermine its authority to freely administer the tax and other related laws in our own State, Governor Wike declared that, "Those who play with fire risks having their fingers burnt. Enough of the shenanigans".
While assuring the states that "All that is required is for all of us to wear our thinking caps as elected Governors to collectively fight for the greater devolution of resources, responsibilities and powers to the federating States" Governor Wike pledged to Rivers people that his administration shall as usual make effective use of the expected proceeds from this tax to accelerate the development of our State and improve the wellbeing of everyone. 
"For us in Rivers State, we will continue to ensure and project our constitutional rights to access all possible resources we can take hold both within and outside our geographical boundaries to advance the progress of our State," he said.
By: Paulinus Nsirim
Nsirim is the Commissioner for Information and Communications, Rivers State.
'Towards A New Nigerian Federal System Of Miyetti Allah, NBA And #End SARS'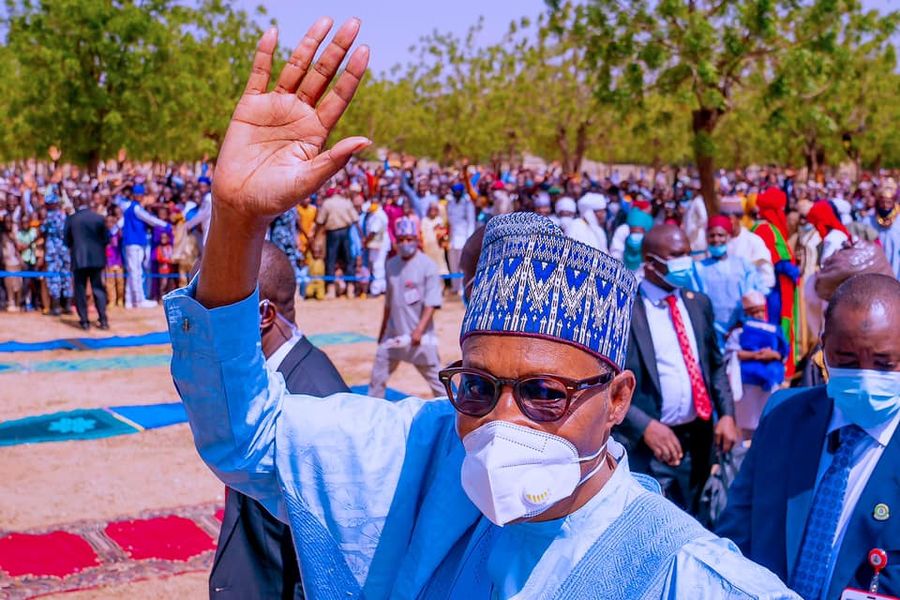 From the on-going debate on Nigeria's future, you learn a lot about what is wrong with us as Nigerians.
Seems many of us don't understand what we support with much enthusiasm, nor do we understand what we oppose with great show of emotion!
Even worse, the oppressed majority tends to sit and murmur while allowing our country to repeat the same negative inclination that has worsened our conditions over the years.
I argue in this discussion that we should highlight new ideas about our social condition and boldly reject the lies behind our repeated failures.
Here I wish to show how the prominent voices of Miyetti Allah, NBA (Nigerian Bar Association) and "#End Sars" protest, are the only new developments that hold any meaningful hope of Nigeria's emergence as a better nation. Our country can make our citizens proud again and on a higher scale. But it will only happen when citizen groups work to pursue by collective action the urgent task to regain the great destiny of our nation and restore her capacity to be competitive and exemplary, in order to lead the Black World to sustainable dignity and respect for the African on a global scale.
This discussion is coming as an alternative view to what is emerging as a national chorus. It is the loud cry for what people call "restructuring".
When you ask what is restructuring and what do we want it for?
The usual answer is let us return to old regional structure and more devolution of powers from the centre. But these things will not turn Nigeria to greatness.
We should not allow ourselves and others to be conned into accepting that lie .
We had a regional structure before and it led us to progressive chaos and finally a Civil War.
Over 2 million died during the war, as some people claim. But nobody has bothered to imagine or count even at the smallest unit of government how many Nigerians suffered a life of misery and avoidable death due to bad government at Local government, regional or federal levels in the 20 years between 1946 -1966!
How many didn't go to college because they couldn't afford to?
How many didnt get a decent job to be able to live well?
How many were sent to jail or left there one day longer than should have been the case because they couldn't afford legal services or where identified by the ruling party as opponents?
In typical Nigerian manner, we do not count citizens who become victims of our misgovernance.
They don't count.
Even the living don't count too.
You wouldn't think that the stakeholders that dominated
Nigeria's political landscape from 1946-1966 when bad things happened to many Nigerian Citizens will be increasingly squeezed out of circulation.
But it is not true.
From 1999 every election cycle has witnessed the emergence of same pattern of prominence for ethnic- based stakeholder groups. Their role had been to stampede Nigerian citizens into political decisions that either seemed to support what was the status quo or led the nation further backwards.
It is either Arewa Yoths or Northern Elders Forum, Oduduwa Movement or Yoruba Leaders of Thought,
Umunna Igbo or Oha- Ne -Eze.
You find the rapid -fire manufacture of "Associations" of various ethnic minorities such as Akweya, Annang, Bini, Edo, Efik, Etche, Idoma, Ijaw, Ikwerre, Ibibio, Itsekiri, Ogoni and Tiv, who claim to speak for themselves or for their notional "region".
The religious associations are not too far behind.
But these kinds of stakeholders have not helped Nigeria in the past 21 years to focus energy on building a budget culture to promote productivity and industrial competitiveness at national or state level.
As reflected in three eras of quantum crash in exchange rate of Naira to US Dollar, arising from each new federal administration in 1999-2021, the pattern of stakeholder role on the nation's political landscape as suggested above, seem to have encouraged Nigeria's progressive economic decline ie from 1999-2006 ( N100= $1), 2007-2014 ( N150=$1),and 2015-2021 ( N350-N500=$1).
But why do such stakeholder groups hold sway?
It is because they tend to operate largely as their "Master's voice," in line with old grammaphone records of old that had HMV printed on them.
That was until Miyetti Allah surfaced. They are the first stakeholder group to represent the interest of a productive sector of the economy on the political landscape.
By their effort Nigeria's Federal Government has offered to invest ( please mark the word invest) billions of Naira to create RUGA or cattle settlement in target states. Now each settlement is expected to accommodate livestock and Fulani herdsmen as well as likely "unknown gun men" who are largely reported to be giving innocent and much abused peasant Fulani labourers, a nation-wide bad name, since 2015.
Miyetti Allah or those who claim to speak for them have also gone ahead to confront state governments to make provisions for cattle readers and their livestock.
This could be one President Buhari's legacy to Nigeria's policy dialogue.
Imagine if every productive labour group came forward to demand that states and Federal governments make adequate budget arrangements to modernise production in their respective sectors to meet commercial scale?
If Obasanjo's era had encouraged such productivity-based stakeholder role even if they were led by Yoruba Cocoa farmers, those who produce yam, millet, rice, beans, Maize and soybean would have secured an increasing percentage of national budget as annual investment in expanding the agro Sector and supply chain.
Nigeria could have become a competitive participant , in the $29b annual global Maize market!
So imagine that Jonathan's era also anticipated the Miyetti Allah playbook, even if led by Ijaw fishermen and Native Gin traders.
Nigeria could have invested in commercializing sea food processing and manufacturing of local gin for the export market.
Kentucky State is said to own a huge chunk of the global gin market ( Bourbon) which raises about $15b a year in the US alone.
Can you imagine the quality of life of Niger Delta people if they invested in business with a global market that generates for each state a percentage of $15b?
Add another percentage from $9b annual market sales of Lobster and prawns shipment to Asia. This can easily come from Sea food processing business in Niger Delta.
See why we must learn from Miyetti Allah to pressure governments in Nigeria to become engaged with productivity -driven stakeholder groups such as business groups and professional associations on budget development each year?
Now look at NBA. It is the only professional body that has taken action each time to defend its purpose in society along with the Constitution of our country.
Imagine if other professional bodies followed the Miyetti Allah and NBA way: by working together to identify and propose reasonable alternatives to existing unproductive policy directions, organizations such as Nigerian Society of Engineers ( NSE), Nigerian Medical Association (NMA) NUJ ( Nigerian Union of Journalists) ASUU ( Academic Staff Union of Universities) and NIPR ( Nigerian Institute of Public Relations) can change Nigeria.
Why does "#End SARS" qualify for mention?
It is because Nigerian citizens stood up to say enough was enough. It was sad that the protest was misunderstood by law enforcement agencies leading to unnecessary and oppressive bloodshed.
But like George Floyd did in the United States, the blood of our heroes should make those of us living to reject the option of letting the National and State Assemblies remain an expensive auditorium for "sleeping dogs"!
No we should peacefully but strongly mobilizer to occupy those places that have betrayed the Nigerian people and made us poorer.
Now let us discuss some falsehoods about the call for restructuring that seeks to send us back to regional or Parliamentary system.
First, the Parliamentary system evolved in Nigeria gradually ( 1920s, 1946, 1951 & 1958-63).
Each constitution that emerged and its practice, became a glaring failure. That was why each constitution was replaced, even at "baby step" stage.
We should stop pretending that the Parliamentary constitutions & regional governments were success stories.
No, they were often social disasters.
For instance from 1946 the tendency for ethnic domination had become prominent in each region. Prof Eyo Ita who was elected by Eastern Region Parliament as Leader of Govt Business (ie the Premier), was pressured to surrender leadership of Eastern Region to Zik by what was seen as an Igbo drive to dominate the region. When he refused to do so, a new election was organised to favour certain ethnic interests, in the name of party politics.
In preparation for 1951, Zik and National Council of Nigerian Citizens (NCNC) went to contest to win Lagos and the Western Region. So Prof Eyo Ita was elected to run the Eastern Region since Zik and NCNC expected victory in the West, in order to make Zik the Leader of the Federal Parliament under the new constitution. When Awo's Action Group (AG) won in the West and Lagos, the NCNC turned around to ask Prof Eyo Ita to hand over to Zik in the East. This was seen as an Igbo decision, not a party resolution.
It forced ethnic minorities in the Eastern Parliament to form a minority movement against Igbo domination that was doing enjoying a robust "press up" and outing under the guise of NCNC.
Secondly, the practice of the independence and Republican constitutions 1959- 1963, produced a national crisis with Agbekoya riots in the West and Tiv riots in the North.
The toxic relationship between politicians who were fighting to dominate their regions as a premise to negotiate political power and attendant positions at the Federal centre, left Nigeria in tension from regional hot spots as follows :
Awo and his top AG supporters landed in jail, convicted for Treasonable Felony.
Aminu Kano and his Northern Elements Progressive Union (NEPU) supporters, found themselves under arbitrary arrests in Kano and other Hausa parts of the North as allegedly directed by the Northern Peoples' Congress (NPC) in charge of the region.
Joseph Tarka leader of United Middle Belt Congress (UMBC) and his supporters, were on the run in the Middle Belt.
At the same time Harold Dappa Biriye's Niger Delta agitation and those behind Calabar- Ogoja -Rivers (COR State) Movement, became unofficially "persona non grata" in Eastern Region from 1958.
Thirdly, it took only two years 1963-1965 for the explosive situation from Nigeria's Parliamentary consitutions and serial constitutional malpractices, to lead Nigerians to the first military coup in Jan 1966, a counter coup that was a raging Sea of blood backed by revenge killings and mass pogrom of Southerners in the North in 1966. Finally we were dragged into Civil War in July 1967.
More fundamentally, Nigerians seem to forget that the Parliamentary constitutions from 1946 came into being by a large dose of colonial imposition designed for a primitive population.
Just like the present era since 1999 which treats our diaspora population with suspicion, if not outright exclusion, the Parliamentary constitutions from 1946-66 didn't have room for citizen participation outside political parties. It was a democracy that subjected citizens to the dictatorship of the political party.
Today there is strictly speaking no party system. Most states run as one party states.
The National Assembly is a place where the ruling party swaggers around because it faces only Senator Enyinna Abaribe as the national Opposition.
Our politicians don't take their party identity seriously because there are really no ethical or operational differences between them.
Since 1999 political parties have become the private property of those who can pay. Any leading politician can vie for governorship ticket of one political party on Friday and get the Governorship flag of another party on Monday!
If I'm the primaries is holding in Port Harcourt you only require a trusted taxi driver who knows Niger Street to courier enough dollars and change them to Naira over the weekend.
We seem to forget something about our first time with regional structure.
We came close to being sent to jail because your Premier or his agents suspected that you as a corporate executive, showed no "total loyalty" to the half- baked party leader in your village.
It was a crime!
Another point, is about indirect voting in the Parliamentary constitution. It made a Prime Minister or Premier to emerge from the party majority at the Federal or regional level, by the choice of the party caucus in Parliament and not the general electorate.
In addition the Prime Minister or Premier could keep office indefinitely as long as he or she could raise a majority in Parliament.
This was rejected by Nigerians and replaced with the 1979 Constitution that adopted an amended version of the American Presidential System.
It empowers Nigerians to choose their national leader at each election cycle by direct voting and no LG Chairman, Governor or President can do more than two terms.
Another issue that has been thrown into contention is Federalism.
Contrary to what Nigerians are told, we do not have anything like "true federalism" in the world.
We have many federal systems of government across the world. From the American, to Russian, Canadian, Australian, German, Brazil, India, United Arab Emirates, Pakistan and Ethiopia among over 20 federal countries.
No one has the same constitution with another.
Every Federal constitution reflects the preference of political agitators and other stakehokder groups in a particular country as to how power sharing is conducted by different levels of government.
So what should Nigerians be focused on at this point in 2021?
This is a question politicians do not want us to address. It is because they want to retain benefits of the present system.
We must recognise what is wrong with our politics and society.
The injury is felt not only in the relationship between Federal and States. But also between States and Local Governments. But it is not every citizen that suffers. There are those who enjoy while others are suffering.
There are two key things about present Nigerian society.
First is that we run a Feudal System that rewards unproductivity because the system itself is unproductive and logicially cannot invest to make the citizens competitive .
This is happening in LGAs and states, not only Federal government.
The system wants to share what is available ( ie revenue from resources that it does invest to grow or expand).
So it does not encourage the citizenry to be more productive and to create more public wealth.
As a matter of fact and business reality here, those who try to stay in production are punished by the system with high and multiple taxation along with a few thugs messing with you, if you are not jumping high enough to salute the Master!
All the attention is for a few to take what is available. They use all tricks and often deploy open force to achieve what they want, whenever tricks don't work.
Secondly, the Feudal System puts the monopoly of public revenue and opportunities in the hands of a few who have political power. They indulge in private accumumation of wealth, instead of public wealth creation.
At the same time, the overwhelming population of the masses and middle class, are gradually but steadily impoverished by the Feudal System through lack of investment of public wealth in industrialization, competitive education, health care and democratisation of access to investment capital and opportunities.
So we end up with a "democracy" that creates dictators and a political process where only one Strong man is on top in each state, surrounded by cronies.
Those who have power also have public revenue to quickly make themselves "Masters" at LGA, State and Federal levels, while the rest of the people are reduced to Slaves to obey every directive of the "Masters".
To change Nigeria we need to dismantle the Feudal System at LG, State and Federal levels of government. Every level of government must commit to producing more public wealth. This will make our society more competitive and place integration of all ethnic groups as priority. Each budget to be announced must declare what percentage of increase to public wealth is to be the target for the year and in what Sectors and locations.
Nigeria is among the backward countries where States read budgets but do not show what Sectors would be made more productive or announce new target of public wealth to be achieved each year. In South Africa and Ghana, even LGAs announce what productivity targets they want to meet in each Sector!
Now to dismantle present Feudal System, we also need Nigerian governments to announce milestone of democratising access to investment funds and target opportunities in every budget proposal as well as equal access for public participation in developing the budget. Also we must demand eqaul access to justice and fairness to all ethnic groups and relevant business Sectors in policy focus and implementation .
In addition we can take away monopoly power of those who hold political offices at LG, State and Federal levels of government by stating specific improvement in services and quality of life that citizens must expect in each LGA and State as well as the Federal Government, by business, professional and ethnic groups that must participate in budget discussion each year.
We must also insist that citizens be accorded dignity by implementation of rules to show that all citizens have equal rights for career building , equal pay for equal work, duty of care for quality education and health, equal opportunity and respect for ethnic identity.
Brown is former National President, Nigerian Institute of Public Relations.
By: Amaopusenibo Bobo Sofiri Brown
Governor Wike And The Audacity Of Accountability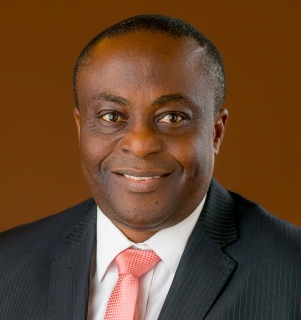 On Monday, July 12, 2021, Governor Nyesom Ezenwo Wike, Govenor of Rivers State, did what most leaders, especially those elected to superintend the affairs of their people at various levels of governance, are often too scared to embrace.
This is either as a result of under perfomance or the glaring inability to impact positively on their people and area of administration.
Governor Wike boldly mounted the podium at the Obi Wali International Conference Centre, Port Harcourt and with unshakable confidence, cerebral oratory and fearless advocacy, laced with admirable aplomb, exhibited the audacity of accountability, when he presented his scorecard.
He gave an account of his stewardship, in a progress report covering the six years since he assumed office as the  Governor of Rivers State on May 29, 2015.
Of course, many Rivers people will recall that the presentation of the performance scorecard had already been programmed as the culmination event of listed activities marking the second year anniversary of the second tenure in office of the Governor.
Yet, incredibly, every item listed on the activity chart, from flag-offs to inaugurations and a few other extras, had been accomplished with timely precision, performed by a distinguished cast of national and indigenous statesmen from across the geopolitical zones in the coutry and garnished with the flamboyant pomp and cultural pageantry, reminiscent of the proud, colourful, quintessential Rivers traditions.
It is indeed amazing that long after many states have forgotten how their own second year anniversaries celebration  transpired, Governor Nyesom Wike was still flagging off and commissioning projects across the length and breadth of Rivers State, two months after. 
As a matter of fact, precisely six weeks ago, the activities for the celebration of the second anniversary of the second term in office were kick-started, with the flagging-off and commissioning of new and completed projects and for 40 days, Governor Wike, his cabinet and his array of distinguished special guests, traversed the length and breadth of the State to either commission or flag-off various development projects cutting across different socio-economic sectors.
The global Community and the entire nation saw the phenomenal harvest of projects, including roads, bridges, education, healthcare, housing, social welfare, sports and rural development across Rivers State, as the sounds and sights of the happy and grateful beneficiary institutions, communities and people, were beamed on live telecasts.
The very fact that he delivered on every single item listed on the programme of activities, which had been drawn up several weeks before the second anniversary, was not only remarkable for the audacity and confidence of his visionary leadership, but indeed an excellent reflection and astute exhibition of what governance accountability to the people is all about.
By way of summary, Governor  Wike's account of six years of focused, determined, strategic, courageous leadership and unprecedented transformational development across the 23 Local Government Areas of the State, covered the breathtaking infrastructural revolution, golden era in health care delivery, educational advancement programmes, practical efforts in agricultural development,  pragmatic rural transformation initiatives and the economic stimulus engagements.
Other areas included, strategic housing development, robust and necessary equipment, in hard and soft logistics, as well as humanitarian support to security agencies, smooth and uninterrupted administration of justice, expanded frontiers in sports development, appropriate social welfare provisions, unparalleled recognition for culture/tourism and of course the entrenchment of a peaceful, rancour free, political atmosphere, which all featured prominently, even against the backdrop of the devastating COVID-19 pandemic.
Governor Wike highlighted the fact that since 2015, his administration has delivered over a thousand kilometres of Trunk-A roads; embarked on construction of phase one of the trans-Kalabari road, simultaneous construction of ten arterial flyovers, with three already commissioned and connected the ancient coastal community of Opobo to the rest of the State and the country by a tarred road.
He further said that his administration has also transformed not less than 18 major single lane roads to dual carriage ways with street lights, pedestrian walkways and covered drains and while noting that the dualization of Ahoada–Omoku, and Egbema Omoku roads is also underway.
He affirmed that his government has reclaimed vast swathes of sand-filled land for some of the coastal communities, including Abalama, Bakana, and Kula to advance their development and also started the sand filling of 55 and 42 hectares of reclaimed land for Abonnema/Obonoma and Okrika communities respectively.
In the education sector, Governor Wike said his administration has provided over 1200 classrooms and nearly 14,000 desks to over 200 primary and junior secondary schools, all in addition to the reconstruction, furnishing and equipping of several secondary schools, including some renowned and famous ones too, with modern classrooms, laboratories, libraries, sports facilities, staff quarters and paved interconnecting road networks.
"As a result of the concrete and targeted interventions, the education system is becoming more and more effective and qualitative in the State with enrolment and transition rates of over 98 per cent, while over 80 per cent have consistently recorded 5 credits and above pass rates, including Mathematics and English in WASCE since 2015," he said.
In the health sector, Governor Wike said his government has commissioned the 132-bed Mother and Child specialist hospital, established the Rivers State University Teaching Hospital, rebuilt and upgraded the Government House Specialist Clinic, renovated existing primary health centres and general hospitals, and built some new primary healthcare centres  for under-served communities.
All these and indeed many more, were succinctly and brilliantly packaged and presented in the compendium of 536 pages, which captures the fundamental achievements of the Governor in the last six years.
Central and integral to the amazing infrastructural transformation taking place all over Rivers State, is the international construction giant, Julius Berger, which has brought its globally renowned expertise, complemented by some critically recognized indigenous construction firms, in a formidable partnership with the  government, to deliver quality, enduring legacy projects that will and have met all International standards.
Indeed no leader or administration could be more committed and insistent on embracing and ensuring that the courage and audacity to entrench and ensure accountability, are upheld in delivering good and responsible governance to the people.
Of course, the six years account of stewardship presentation would not have been complete, if Governor Wike had ignored his nationally acclaimed civic role and responsibility, as a Governor and concerned Nigerian, who loves our country so much and wants our democracy to survive, to once again voice his fears and concerns of many voiceless Nigerians.
He drew attention to the state of the nation, especially the deteriorating economy, the worsening insecurity, the lack of purposeful national leadership and the strangulating hardship being faced by ordinary citizens, as a direct result of the visible failure and mismanagement of our democracy and diversity by the APC-led Federal Government.
One of his and what eventually became a national concern was the nomination of Ms. Lauretta Onochie as an INEC Commissioner and gladly, the matter has been appropriately handled by the Senate to the relief of Nigerians, which it appears had listened and acted on this timely advise by Governor Wike: "Where Mr. President lacks the courage to so do, then, the National Assembly, which has a responsibility to defend our democracy must endeavour to wake up on the right side of history by rejecting her nomination."
The other matter which engaged Governor Wike's attention is the proposed amendments to the Electoral Act, which is now before the National Assembly and while commending the House of Representatives for affirming and reassuring Nigerians on its positive provisions in the proposed bill on electronic voting and simultaneous transmission of unit results by electronic means, he offered the following advise: 
"Everyone who means well for our democracy believes electronic voting and simultaneous transmission of results has the potential to prevent the large-scale rigging of election that has become regular in our electoral system. President Buhari readily attributes his victory in both the 2015 and 2019 polls to the introduction of the novel card reader device by President Goodluck Jonathan's Administration; yet he has been overly reluctant on the need to midwife the birth of a new, transparent, efficient and trustworthy electoral system for the country.
"Let me therefore warn that we do not need a soothsayer to tell us that to allow the old ways of doing things and much vilified status quo to continue to prevail in our electoral system as recommended by the Senate's version of the bill would be a complete disservice to the nation and a recipe for disaster for our country.
"Again, I hope Mr. President still cares about his legacy and would therefore prevail on the APC-controlled National Assembly to give the nation an Electoral Act with positive provisions on electronic voting and simultaneous transmission of results from the unit level to prevent rigging and guarantee trust, credibility and confidence in our elections."
On the now uncontrollable state of insecurity and insurgency across the country, Governor Wike advised thus: "The heightened degree of insecurity across the country and the obvious inability of the Federal Government to tackle this menace continues to be very troubling. Nigerians are in desperate need of relief from the daily incidents of kidnapping and mindless killings across the country by insurgents, herdsmen, bandits and militia groups.
"The APC-led federal Government must step up and be alive to its constitutional responsibility to protect lives and property in all parts of the country or admit its lack of capacity and resign before the country collapses like a pack of badly managed cards on its hands. Enough of the excuses, ineffective actions and buck-passing".
It has often been said that accountability is the very hallmark of good governance and excellent leadership and leaders demonstrate accountability by taking responsibility over the success and growth of the people and areas they administer by resolving to own up to commitments and promises that they have made. 
Being an accountable leader is not an easy task but it is essential in order to be a change agent and to deliver real value to your people. Accountability therefore means being answerable to the actions and decisions made by the administrator and possessing both the vision of a leader and the courageous sagacity and  administrative acumen to execute that vision.
The accountable leaders are the ones that can take a challenging vision and make it a possibility, even when it requires asking for help when and where it is necessary. They regularly monitor and review how they are doing and take the time to celebrate wins along the way, despite the bumps that will periodically appear to delay the project. 
In the last six years, Governor Wike has exhibited all the hallmarks of an excellent accountable leader both in projects delivery and governance, with his footprints everywhere across the 23 local government areas of the State, and even beyond and like the Governor himself says: "Take it or leave it, the truth is constant. There is no promise we made or project we set out to achieve that we have not fulfilled or delivered".
But like all true accountable and transformational leaders, Governor Wike would rather leave the judgement of his performance for the people to make, even as he is convinced like many Rivers people are too, that his administration has lived up to its promises, made the desired difference and brought about the transformational changes that majority of the people had yearned for when they gladly gave their mandate and trust, six years ago. 
Governor Wike captured this conviction aptly in the following declaration and pledge: "The sheer number of audacious projects we have rolled out and executed in the last two years clearly confirms our abiding promise to continue to deliver more development projects for the benefit of our State, our people and the nation until our last day in office.
"I wish to therefore assure you that there will be no let-up in our commitment and determination to deliver more projects to further consolidate the progress we have achieved in the days, weeks and months ahead."
It is only fitting therefore to reflect on the six years of the administration of Governor Wike in the uplifting words of veteran journalist, International publisher, media mogul and indeed the doyen of post modern Nigerian journalism, Chief Dele Momodu: "Super congratulations to the Governor of Rivers State, Nyesom Ezenwo Wike, on the extraordinary job he has done in the last six years.
"I was proud to see a Nigerian leader render account of his stewardship two years ahead of the completion of his second tenure… May the good Lord complete the massive Projects he has assigned himself in the coming months. Amen".
Nsirim is the Commissioner for Information and Communications, Rivers State.