Immunization: Expert Seeks Policy On Tetanus Booster Dose
The State Immunization Officer, Rivers State Primary Healthcare Management Board, Dr Inwon Joseph Urang, has called for a state government policy on administering Tetanus Booster Dose to both pre-school and school age children in the State.
Dr Urang, who made the call in a recent presentation on "Update on Immunization in Rivers State", stated that the policy on Tetanus Booster Dose is necessitated by developments in the University of Port Harcourt Teaching Hospital (UPTH) and other tertiary hospitals that have recorded large number of tetanus in school age children.
"We are actually making advocacy for policy change, so that we can introduce a booster dose of tetanus (vaccines) for pre-school and school age children.
"This is because of the findings from UPTH and other tertiary hospitals where we are having large number of tetanus cases in school age children who are coming down with tetanus", he said.
He explained that currently, pre-school age children are given Penta Vaccines 1,2, and 3, which is five vaccines in one, and given to the child at 6,10, and 14 weeks old.
Urang noted that so far there is a drop in cases of vaccines preventable diseases, meaning that immunization is "doing fairly well" in the State.
According to him, "we are not seeing large cases of measles, we're not seeing large number of diphtheria, etc. Once you are not seeing them, it actually shows that immunization is getting to these children. So, the burden of these illnesses are reduced".
While noting that immunization in the State faces numerous challenges, Dr Urang identified what he called "Denominator issue" as a major challenge.
Denominator issue, he said, has to do with accurate number of children to be vaccinated, and the actual number that are vaccinated.
"We need to work out a practical way of having the actual number of persons that we need to vaccinate, and actually improve on it", he said.
By: Sogbeba Dokubo
Immunization: Health Board Targets Rural Communities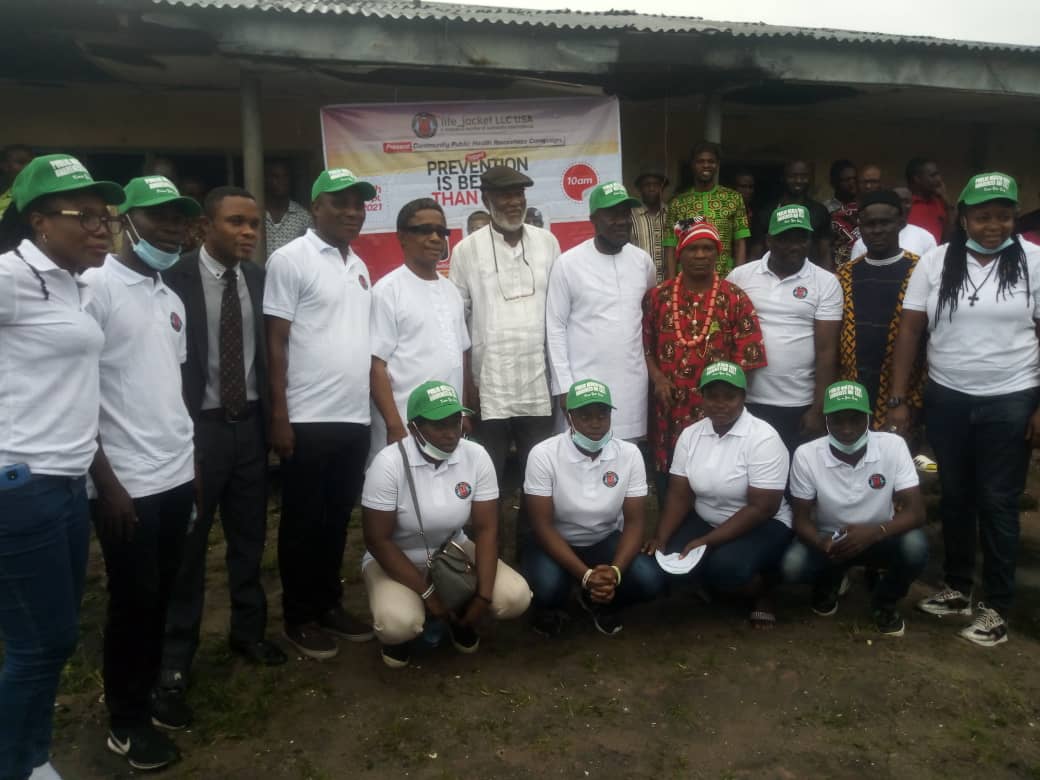 Towards ensuring that immunization campaign achieves its target of over 90 percent, the Rivers State Primary Health Care Management Board, says it has provided modalities for trained health care providers to reach the interiors of the state.
Making this known in an exclusive interview, the Health Education / Coordinator, Rivers State Social and Behavioural Change Communication Committee, Dr Daris Nria, said provisions have been made to take the free immunisation exercise to the rural areas of the state.
Because immunisation programe will be running concurrently in all the local government areas, and these areas will be empowered with boats or other means of transport, as well as logistics.
She used this opportunity to call on the public especially parents and women of child bearing age to avail themselves the opportunity of being immunized against tetanus and other diseases.
In another development, the Maternal and Neonatal Child Health (MNCH) Focal Person, Rivers State Primary Healthcare Management Board, Dr Emen-Jaja stated that the MNCH week slated to commence from 20th – 24th September will provide health care services for children under the age of five years, pregnant women as well as their spouses.
Such services, according to her, include administration of vitamin A, deworming exercise, nutritional screening, general health checks, child spacing and birth registration.
"Both women of reproductive age and their spouses who visit the health care centres would also have free services within the week.
CSO Wants Cancer Treatment Centres In Rivers
The Rivers State Chapter of the Civil Society organsation (CSO) has called on the state government to establish cancer treatment centres in the state to address the current growing cancer cases in the state.
Making the call recently, chairman of the organisation, Mr Dennis Otobo, said going by the status among the community of states in the country, Rivers State needs such centres in strategic areas of the state.
He stated that "going by the position of Rivers State among other states in the country, we are over due to have enough cancer treatment centres, especially considering the State Government's focus on the health of her people".
According to him, "taking some of our cancer patients to other neighbouring states does not tell well of our health services, no matter how we look at it.
"Government should establish cancer treatment centres in the state, at least a one hub treatment centre in each LGA", he said.
Otobo explained that for now, about 99 per cent of treatments for cancer and related services are provided by donor agencies and patients are taken outside the state for treatment, which requires a lot of fund that is mostly not available.
"If government can provide cancer treatment centres in the state, it will not only lessen the impact of the ailment in the state but will also alleviate the suffering of patients who cannot afford going for treatment outside the state", he said.
To Much Salt Consumption, Bad For Kidney – Expert
A Nephrologist, specialist in Kidney disease, Dr Manda David-West, says excessive salt consumption is one key cause of kidney disease.
Stating this in a recent interview, she said in-take of too much salt is capable of damaging one's kidney, in addition to raising blood pressure.
"Too much salt can raise up the Blood Pressure (BP), and once the BP is raised, if you are not on medication, It can damage the kidney over time, she said.
In order to prevent this, Dr David West, who is a Consultant Nephrologist at the University of Port Harcourt Teaching Hospital (UPTH) called for limitation in salt in-take.
She further stated that to prevent kidney disease, there was the need to cut down on carbohydrate and callory intake, alongside checking food in-take capable of increasing chances of developing diabetes mellitus.
Dr David West continued that enough intake of fruits and vegetables, alongside exercises with a view to keep fit also prevents kidney diseases.
Contrary to wide spread belief that food supplements are good for the body, Dr David West said too much intake of food supplements is not good for the body.
Accroding to her, besides taking fruits and vegetables, "they should engage in daily exercise, try and keep fit and be active as much.
"Even (food) supplement has not been proven to be good to the kidney, especially when it is taken for a long time.