Expectations From NAWOJ's New Exco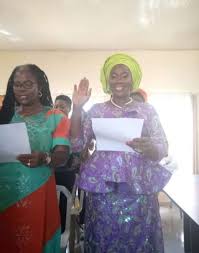 It is no longer news that the national executive members of  the Nigerian  Association of Women Journalists, NAWOJ, led by Ifeyinwa Omowole, have bowed  out of office after serving the umbrella  association for  two consecutive tenures.
Of course, this is strictly in compliance with the Constitution of the  body of women journalists which provides that every three years, members of  NAWOJ from all states of the federation  vote in  national officers anticipated to propel the activities of the association for another tenure
One striking attribute of this exercise is that it is democratically conducted  to ensure that the leaders who emerge at the end of the voting execise are true representatives of the entire  or the majority of  members of the body. Nevertheless, the proof of the pudding as  often said, is in the eating. The eventual manifestation of the acts of these national officials at the long run, presses home the validity of their representation.
With no thanks though to insinuations and various biased judgements from both players within the NAWOJ circle and observers around them,  it is feared that the great NAWOJ at the national level has nose-dived into unspeakable oblivion in most recent times. This has led some writers to conclude  that the body is in "complete slumber and needs total overhauling".
 Bulus Gambo,  in The Nigeria Standard, succinctly described it as "a body presently in a state of  complete comatose, disoriented and needs urgent attention in the interest of the entire members across the nation".
Remember, it is  a body of enlightened women, viewed by  Juliana K. Tauna, a female writer, as a "vehicle that drives the society to good governance," that is at stake. Therefore, while it is believed that members of this respected body are not unaware of their challenges, there is every reason to conclude that delegates must have looked and analysed beyond obvious familiarities to ensure that the elected executives at the 10th Triennial Conference of NAWOJ held in Minna, Niger State tagged, 'Minna 2020', were indeed the right and competent combination, the body desires and deserves at this moment.
But before giving time the privilege to prove our action and decision at 'Minna 2020', right or otherwise, lam glad that Mrs Ladi Bala, the incumbent president with her team, acknowledge the fact that journalists are saddled with the responsibility of impacting humanity positively and, that, the NAWOJ platform  provides women the opportunity to serve as well as contribute their quota to the development of the society.
In the course of her campaign, promises were made, which include,  provision of mentorship training that will drive young girls in the profession to  greater heights, sustaining training and retraining of NAWOJ members, and also providing ICT training, in order to develop their  ability  to enable them meet up with the demands of today's society.
Carrying of advocacy visits on issues that affect women in the profession as well as empowering  women, among other related issues, she said would also top her agenda when given the mandate to serve as president of the association.
Luckily, Mrs Bala now has the sceptre of power, the victory should be seen as a challenge to foster better relationships among female journalists and the society at large. A central platform that can  unite all female journalists in Nigeria is imperative for the new leadership to prove its sincerity and dependability.
In the words of the national president of the Nigeria Union of Journalists, NUJ, Comrade Chris Isiguzo, "Nawojians across Nigeria have spoken and the only way you will justify this overwhelming confidence reposed in all of you is for you not to disappoint them".
 For a more feasible and rebranded NAWOJ, members of the Nigeria Association of Women Journalists cannot waite to see this current team of NAWOJ leadership do the needful. No doubt, time was, when NAWOJ was active in all states of the federation, it is our expectation that this cream of leaders would settle down and work tirelessly and doggedly to see that NAWOJ goes  back to those glorious days and even more.
Members expect an air of creativity among leaders, with emphasis on human capital development so the era of going abeging for financial assistance whenever there is a need, would be a thing of the past.
Above all, a strong determination to change the narrative in NAWOJ as well as conscious efforts to promote professionalism and build sisterhood among Nawojians remain key expectations of members.
By: Sylvia ThankGod-Amadi
Ondo Women Protest Half-Naked Over Insecurity
Hundreds of women across four local government areas in Ondo State on Saturday protested against worsening security challenges in the area.
The women, who took to the streets of Oka Akoko, Akungba Akoko and some other Akoko towns, demanded improved security from the state and federal government.
Recent spate of insecurity in the area include abduction of teachers by gunmen in Auga Akoko, the killing of a police officer at Oka Akoko last week, and the attack on 17 travellers on Ifira Akoko-Isua Akoko road by armed robbers among others.
Some of the protesters, who held brooms, were half-naked and chanting various solidarity songs along the streets.
Recall that Amotekun Corps also arrested no fewer than 17 suspected bandits from the North-West of Nigeria when they stormed Okitipupa area of the state.
The suspected criminals were found with dogs, cutlasses and charms as they wandered in the area without purpose.
It was the distress call by residents of the community to Amotekun operatives that led to their arrest.
Civil Society Calls For Laws To Harmonise NGOs' Activities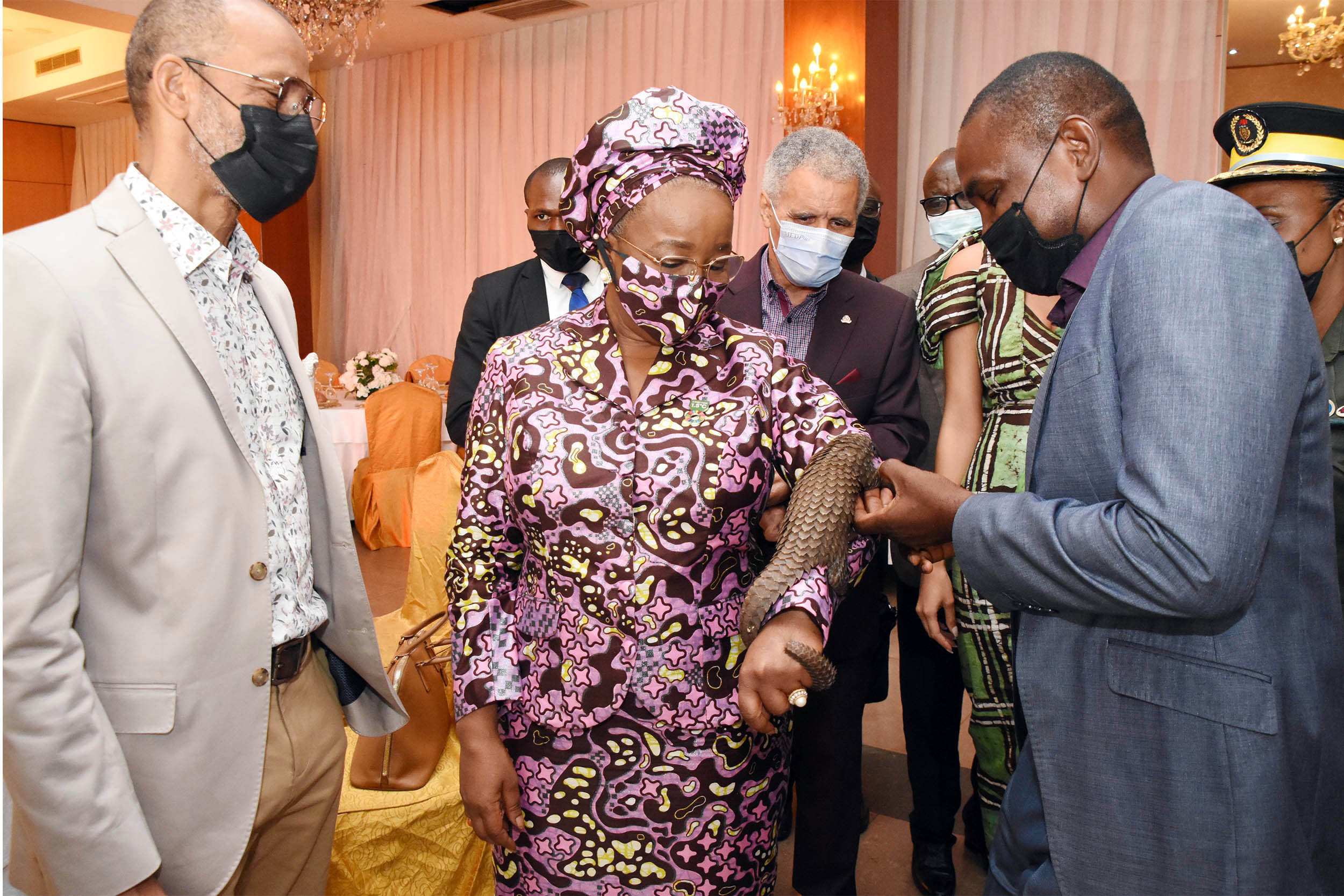 Some Rivers Civil society organisation under the aegis of Rivers network of NGO's (RINNGOS) is calling on state governments in the country to come up with rules and regulations to harmonise and coordinate civil societies' registrations for optimum performances.
This was part of the resolutions at a network Dialogue /Consultation with the theme "Strengthening State Civil Society Networks/Coalitions to Harmonise Regulatory Frameworks at the Sub-National Level", sponsored by the European Union (EU) British Council and the Nigerian Network of NGOs.
The group also planned advocacy visits to ministries, departments and agencies in Rivers State with the view to canvassing for laws that will harmonise civil society organisations registrations in Rivers State.
According to a programme profile made available to newsmen at the programme, the objectives of the project include: raising awareness and supporting sub-national networking/coalitions of CSOs in European Union (EU) Focal States to collect and review existing frame work in their respective states to identify the gaps and opportunities for better harmonisation and coordination of CSO registration and regulations at the sub national level.
It also seeks to engage stakeholders to improve responsiveness between states ministries, departments and agencies and sub-national CSOs on the need for a harmonised regulatory framework.
It noted that the organisation aims to work in various areas such as: HIV/Aids, environmental protection, malaria, women affairs and others.
Declaring the event opened, the chairperson of Rivers Network of NGOs, Mrs Mina Ogbanga, said the event was to equip participants with the skills for advocacy.
Ogbanga said the task of changing the society is a collective one, adding that the Rivers Network of NGOs will work with every interest group to achieve success.
She said that the donor agencies were ready to fund participants to carry out projects in their respective communities.
High point of the event was the inauguration of four groups charged with the responsibility of embarking on advocacy visits to various ministries, departments and agencies in the states.
By: John Bibor & Oribim Ibama
Women And Harmful Practices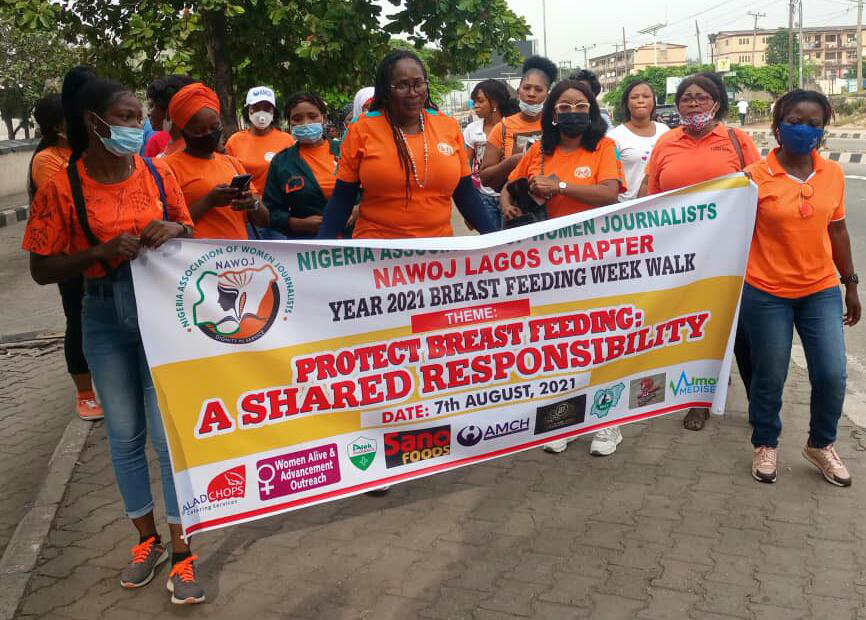 The bill for prohibition of harmful practices against women at the National Assembly is a welcome development.
Severally, there have been talks, seminars, workshops, fora, arguments, bills and laws abolishing issues that concern women, especially violence.  But a lot has not been achieved to curtail the menace.
Violence against girls and women has been on the increase.  From time to time, it is either girls are denied access to father's property or a widow is denied inheritance to husband's properties.  Even when laws are put in place about things that will help women have their rights, some persons feel that culture and tradition do not permit.
We are aware that some women are rich and may not want to partake in the share of their late parents' property, but there are vulnerable ones who need to be empowered, through perhaps, late parents' property inheritance.
Some of the obnoxious laws were made before now without the consent of women. There was no representative to either argue for or against so as to be beneficial to women generally.  Some of the laws were so primitive that even when civilisation came, became difficult to change. Very unfortunately, it is the women that execute the laws made by men in their absence. Women are suffering it.
If the bill abolishing certain practices against women and girls will be passed into law by the National Assembly, it will be better for them.  For long, laws against female genital mutilation and circumcision have existed but some communities with their culture and tradition have refused to put a stop to it with reasons best known to them.
Circumcision of a full-grown girl or lady may not be the only way of attaining maturity. It is a harmful practice and the pain associated with it cannot be imagined.  This illegal operation is not performed in the hospital so the dangers inherent will be much.
For those who still practice it, the menace should be discouraged as that is not a proper way of ushering a girl into womanhood. A lot of women lose their lives due to pains experienced during the process. it was practised in the past when civilisation was not there, it is a different case, nowadays with science and technology proving it wrong, those who still practise not should resist.
It is a right step in the right direction and it is time the National Assembly and all stakeholders intensified efforts in dealing with persons who perpetuate evil against their fellow women.
If the bill will be passed into law by the National Assembly, it is welcome but the fear that comes to mind is implementation.  The issue has been dwelt on for decades, but it is still practised as big ceremonies in some communities.
When it comes to inheritance, a girl born into a family, married or unmarried will be denied access to father's property but if it has to do with the demise of parents or sickness, the woman and the husband will be mandated to provide a cow for the burial rites or offset medical bills.
If the National Assembly makes laws concerning the well-being of women, community heads, molecular leaders, women groups and associations, religious organisations, Non-Governmental Organisations NGOs and civil society organisations (CSOs) should create more awareness through the media to sensitise rural dwellers.
In this digital era, it should be forbidden that a woman loses her spouse and she is mandated to drink water used on the late husband.
The items in the bill to be passed into law by the National Assembly are in order as it concerns women.
A legal practitioner,  Tam Jacobs, said if one forcefully shaves a woman's hair with the intention that she is mourning her late spouse, she can sue that person for assault.
He said if the woman is forced to drink water used on her late husband's body, she can also sue for attempted murder.
According to him, several cases of girl-child inheritance have been won and documented in the law court but some cannot claim it.
"Even a widow who is handicapped may not be able to make attempts so NGOs, CSOs should be in the forefront to support them and ensure that the laws are implemented at the grassroots level where they are practised", he said.
A pharmacist, Eno Amos said any culture that does not add colour and value to life should be abolished.
She added that implementation can be easy in the cities where awareness has been created but expressed fear that it may not be easy in the rural areas where culture is really practised.
A business woman, Agnes Ugwu, said tradition and culture were made by man and not God and wondered why people who claim to be educated still follow the tradition of ancestors who never went to school.
Ignorance also comes to play here.  If you have watched a documentary showing female genital mutilation and the gory experience the young women go through, is something else.  Some of the perpetrators claim that the practice has existed for ages. Women have to learn more about issues that concern them.
A nurse, Rosy Ekeocha, said it is not about culture but about the behavior of a group of people in the community who force it on others.
According to her, let people change their behaviour and leave culture alone.  It doesn't happen in every family and if any family allows it that's their business.
She said we are in the 21st century, certain culture and tradition need to be reviewed to ensure that they allign with today's reality.
Culture is dynamic she said, but that implementation of laws relating to the vulnerable in the society calls for concern.
We should not behave the way people behaved five dacades ago, after all, we do not dress the way our forefathers dressed.  Time has evolved and things are getting better as it concerns women. We are getting more exposed and more enlightened about issues that concern is.  Information is moving round as the world is a global village.
Talking about culture nowadays, we wear shoes whereas our forefathers never had any.  They walked barefooted
far distances to get family necessities but things are better now as we are mobile.
That should also happen to culture and tradition.  There are certain aspects of our culture and tradition which are practised today that have expired long ago. We should get rid off them.
It is expected that the bills abolishing obnoxious practices against women and girls in the society will achieve expected results when passed into law at the floor of the House.
By: Eunice Choko-Kayode