Expectations From NAWOJ's New Exco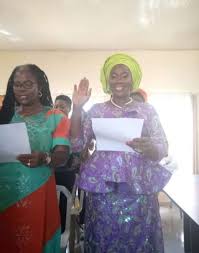 It is no longer news that the national executive members of  the Nigerian  Association of Women Journalists, NAWOJ, led by Ifeyinwa Omowole, have bowed  out of office after serving the umbrella  association for  two consecutive tenures.
Of course, this is strictly in compliance with the Constitution of the  body of women journalists which provides that every three years, members of  NAWOJ from all states of the federation  vote in  national officers anticipated to propel the activities of the association for another tenure
One striking attribute of this exercise is that it is democratically conducted  to ensure that the leaders who emerge at the end of the voting execise are true representatives of the entire  or the majority of  members of the body. Nevertheless, the proof of the pudding as  often said, is in the eating. The eventual manifestation of the acts of these national officials at the long run, presses home the validity of their representation.
With no thanks though to insinuations and various biased judgements from both players within the NAWOJ circle and observers around them,  it is feared that the great NAWOJ at the national level has nose-dived into unspeakable oblivion in most recent times. This has led some writers to conclude  that the body is in "complete slumber and needs total overhauling".
 Bulus Gambo,  in The Nigeria Standard, succinctly described it as "a body presently in a state of  complete comatose, disoriented and needs urgent attention in the interest of the entire members across the nation".
Remember, it is  a body of enlightened women, viewed by  Juliana K. Tauna, a female writer, as a "vehicle that drives the society to good governance," that is at stake. Therefore, while it is believed that members of this respected body are not unaware of their challenges, there is every reason to conclude that delegates must have looked and analysed beyond obvious familiarities to ensure that the elected executives at the 10th Triennial Conference of NAWOJ held in Minna, Niger State tagged, 'Minna 2020', were indeed the right and competent combination, the body desires and deserves at this moment.
But before giving time the privilege to prove our action and decision at 'Minna 2020', right or otherwise, lam glad that Mrs Ladi Bala, the incumbent president with her team, acknowledge the fact that journalists are saddled with the responsibility of impacting humanity positively and, that, the NAWOJ platform  provides women the opportunity to serve as well as contribute their quota to the development of the society.
In the course of her campaign, promises were made, which include,  provision of mentorship training that will drive young girls in the profession to  greater heights, sustaining training and retraining of NAWOJ members, and also providing ICT training, in order to develop their  ability  to enable them meet up with the demands of today's society.
Carrying of advocacy visits on issues that affect women in the profession as well as empowering  women, among other related issues, she said would also top her agenda when given the mandate to serve as president of the association.
Luckily, Mrs Bala now has the sceptre of power, the victory should be seen as a challenge to foster better relationships among female journalists and the society at large. A central platform that can  unite all female journalists in Nigeria is imperative for the new leadership to prove its sincerity and dependability.
In the words of the national president of the Nigeria Union of Journalists, NUJ, Comrade Chris Isiguzo, "Nawojians across Nigeria have spoken and the only way you will justify this overwhelming confidence reposed in all of you is for you not to disappoint them".
 For a more feasible and rebranded NAWOJ, members of the Nigeria Association of Women Journalists cannot waite to see this current team of NAWOJ leadership do the needful. No doubt, time was, when NAWOJ was active in all states of the federation, it is our expectation that this cream of leaders would settle down and work tirelessly and doggedly to see that NAWOJ goes  back to those glorious days and even more.
Members expect an air of creativity among leaders, with emphasis on human capital development so the era of going abeging for financial assistance whenever there is a need, would be a thing of the past.
Above all, a strong determination to change the narrative in NAWOJ as well as conscious efforts to promote professionalism and build sisterhood among Nawojians remain key expectations of members.
By: Sylvia ThankGod-Amadi

Banigo Wants Stiffer Sanctions Against Women Violators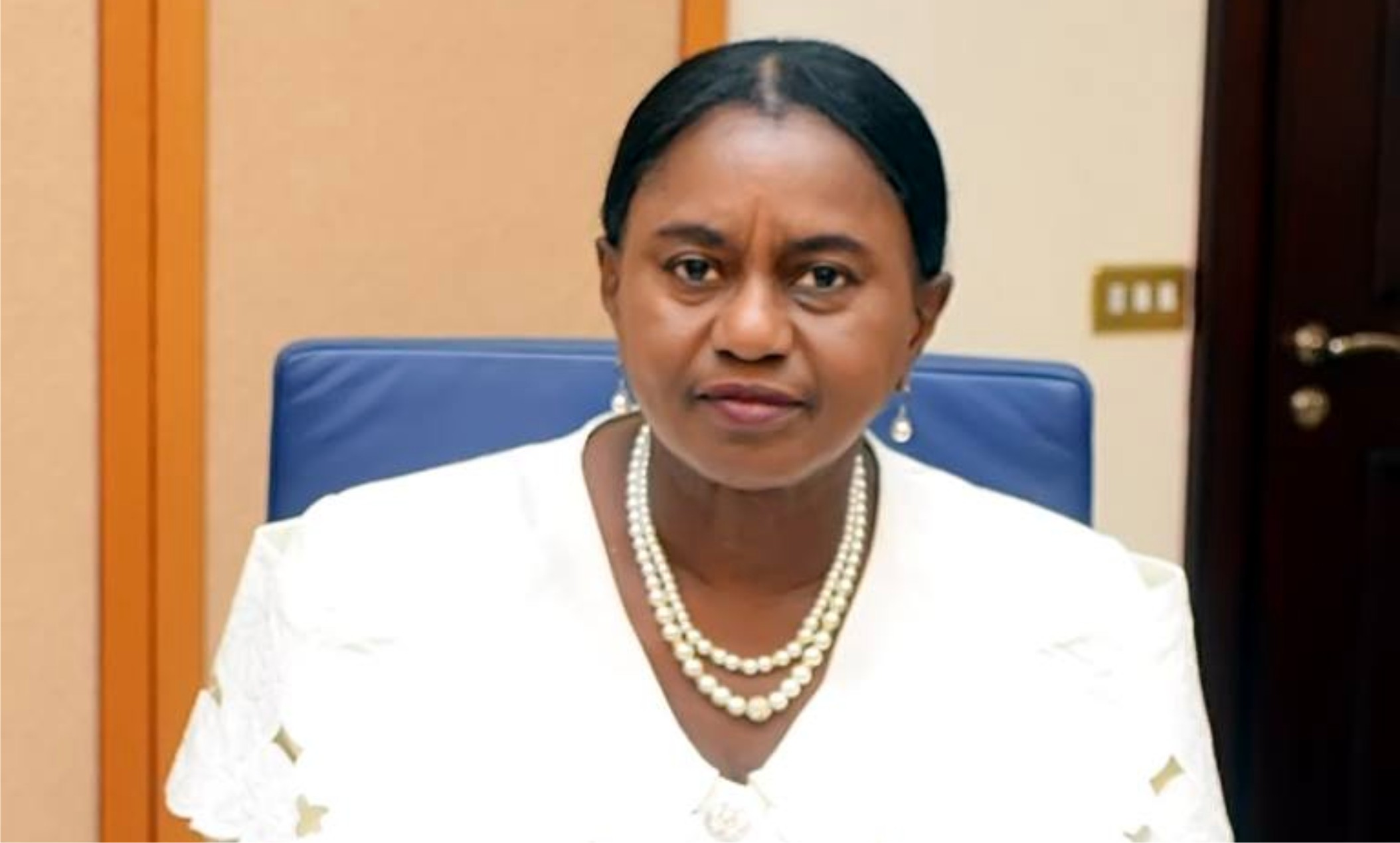 Rivers State Deputy Governor, Dr. Ipalibo Harry Banigo, has expressed concern over the increasing cases of violence against women and called for stiffer sanctions against culprits.
Dr. Banigo expressed this in a statement from the Government House in Port Harcourt on Wednesday, to commemorate the 2020 International Day for the Elimination of Violence against Women.
While lauding the gender friendly disposition of the State Chief Executive, Chief Nyesom Wike, the Deputy Governor said Governor Wike's decision to create more opportunities for women in governance was a deliberate effort to empower and build their socio-economic and political capabilities to confront life's challenges and contribute positively to societal growth.
According to her, the theme of this year's International Day for the Elimination of Violence against Women: – "Orange the World: Fund, Respond, Prevent, Collect!" is a clarion call for an all-inclusive approach towards the socio-economic and political wellbeing of the female folks.
Dr Banigo said since the outbreak of COVID-19, emerging data and reports from those on the frontlines, had shown that all types of violence against women and girls, particularly domestic violence, had increased.
The Deputy Governor further said violence against Women remained largely under-reported because of the impunity, stigmatization and ignominy surrounding it, noting that violence against women manifests in physical, sexual and psychological forms, encompassing intimate partner violence, sexual violence and harassment advances, child sexual abuse, forced marriage, street harassment, rape, human trafficking, female genital mutilation and child marriage.
Dr. Banigo stressed that, "all hands must be on deck in dismantling all forms of violence against the female folk.
It would be recalled that the Day also marks the launch of 16 days of Activism that would end on December 10th 2020, which is the International Human Rights Day.

Upsurge Of Violence Against Women Worries Female Journalists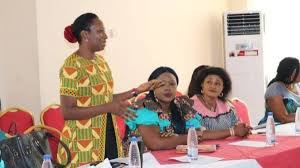 Government at all levels has been called upon to check the increasing rate of violence against women and the girl-child. The Acting Chairperson of the Nigerian Association of Women Journalists, NAWOJ, Rivers State Council,  Mrs Grant-Amadi Joy, made the call as Nigeria joins the rest of the world to celebrate International Day for the Elimination of Violence against Women and Girls.
   Calling for  social referral centers to be established at strategic places to rehabilitate victims of violence, Mrs Grant-Amadi said this year's theme "Orange the world: Fund, Respond, Prevent, Collect", is apt as it amplifies global action to bridge funding gaps, as well as  ensure essential services for survivors of violence .
She stressed on the need to encourage collection of accurate data, explaining that it would improve life-saving services for women and children. In her words, " it is pertinent to note that collection of accurate data to improve life saving services for women and children should be encouraged."
The association, through the Acting Chairperson, applauded Interventionist efforts of Non-governmental Organisations including Doctors without Borders, Medical Women Association of Nigeria, Rivers State Branch and International Federation of Female Lawyers (FIDA) Rivers, and appealed for sustainability.

Ogoni Women And Alternative Livelihood Needs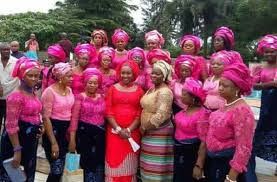 Women drawn from the four local government areas in Ogoniland are demanding for livelihood needs to be put in place in Ogoniland, this is to enable them have other alternative means of livelihoods.
The demand came up during the Kebetkache Women Development and Resource Centre's public presentation and unveiling of the report on 'Assessment of Women's Livelihood Needs in Ogoniland: Challenges and Prospects,' held recently  in Port Harcourt.
They  lamented  the poor soil condition which they complaining that it,  no longer serves  their farming and business needs, as a result of the hazardous pollution ongoing day and night in the air and soil .
One of the participants Jessy likened  the absence of  sources of livelihoods and the cries of the women unattended to, all these years to a flood that would have swallowed up the entire Ogoniland but for God's intervention.
 Explaining a study recently conducted in the area, one of the participants, Mrs Grace Nwindee, said in the  four local government areas, 38.3% of respondents are engaged in trading – buying and selling of clothes, provisions, drinks, food spare parts, building materials, woods etc. 20% are into farming, fishing, while 17.5%  are artisans – bakery, hair-dressing, bead making, videography, fashion designing.
In all of these  Precious Jessy, appealed to stakeholders present to come to the aid of the women in Ogoniland by providing them with soft loans and grants to enable them have alternative means of livelihoods.
Meanwhile, Kebetkache  Executive Director, Madam Emem Okon, had said that the main aim of the study was to promote women's inclusion in livelihood decision making for sustainable development in Ogoni, adding that the study identifies the livelihood preferences and priorities as well as  existing opportunities to enhance women's economic development in Ogoniland.
According to her, the study addresses  the existing livelihood activities and opportunities for women in Ogoni; the women's expectations and priorities in terms of livelihood options in Ogoni; What constitutes women responses to livelihood challenges in Ogoniland;
More so, the adaptative strategies for the design of a viable livelihood program for Ogoni women," among others, she said.Okon further explained that Kebetkache interventions empower women and strengthen their capacity to advocate for the holistic implementation of the emergency measures, hence the essence why they advocate for the inclusion of women in all processes of the implementation of the emergency measures and the clean-up exercise in Ogoniland.
Kebetkache's interventions she added, also include strengthening the capacity of Ogoniwomen to engage with stakeholders, particularly HYPREP, to advocate for the holistic implementation of the emergency measures.
She added that this is key to a successful clean-up process that is inclusive and participatory, noting that the specific objectives of the women's livelihood needs assessment in Ogoniland were: To describe the existing livelihood activities and opportunities for women in four local government areas in Ogoniland; To assess women's expectations and priorities in terms of livelihood options in Ogoniland; To investigate women responses to livelihood challenges in Ogoni communities; To recommend a road map-map for the design of an efficient livelihood programme for Ogoni women.
She said: "The report is to serve as advocacy tool to instigate interest and dynamism in enhancing women livelihood and promoting the economic power of community women".
By: Susan Serekara-Nwikhana