Risky Adventure: Boy Rescued From Inter-State Trekking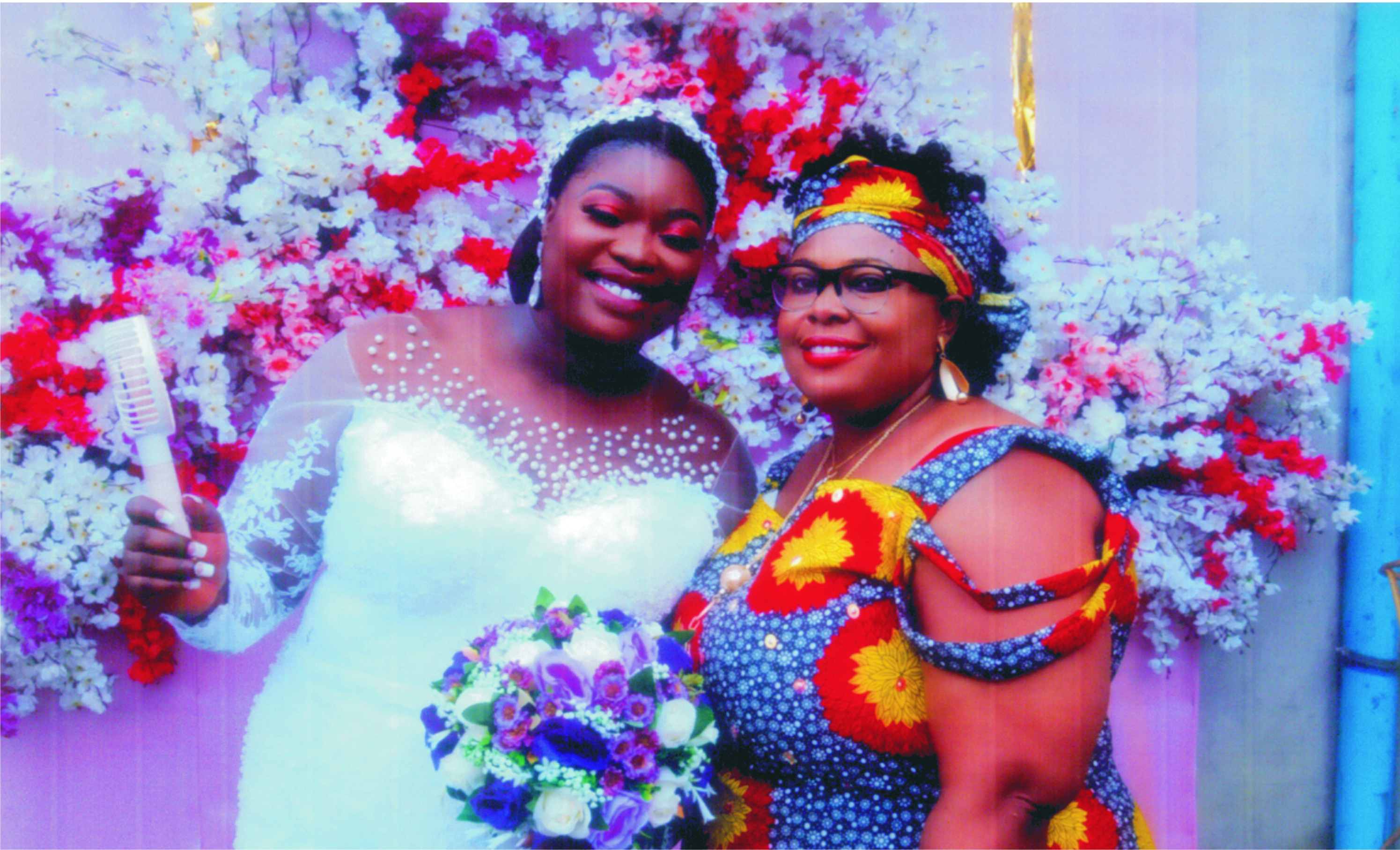 It is typical of children to always get involved in adventures that are grievous in nature yet unknown to them. They in their innocence and novice state engage in these activities with boldness and confidence being oblivious of the danger such could pose to their lives.
And it is moreso, when they feel annihilated in their environment.
Such was the decision of little Wisdom Timo. The 11- year-old orphan who made the news some days ago took to his adventure when he decided to trek from Ahoada, in Ahoada-East Local Government Area of Rivers State to his residence, Power line in Onitsha, Anambra State.
Little Timo saw the journey as one of the errands children run when they move from one end and side of the road/path to the other, jumping and catching the air until they get to their destinations.. Little did he know that this was different from the usual.
How could he have made it?
Considering that it was not just the distance but also the dangers on the roads and highways, it was unimaginable, yet, Timo dared it.
TheTide SOCIALS/KIDDIES lens gathered that Timo was rather prevented from emberking on his adventure when he was found by a Good Samaritan while wandering around Rumuekpe Junction in Rumuji, Emohua Local Government Area of Rivers State.
Also, the only son of his late parents, Timo stayed with his grandmother who sells retail food condiment under the Onitsha overhead bridge. Right there, his grandmother handed him over to a woman who lives in Ahoada, Rivers State.
After a few days with the woman, Timo decided to escape from the woman under the guise that he was not well fed. The only place he could go to was to his grandmother in Onitsha and the only means is by trekking.
He was however saved from the hazardous adventure when picked up by a Samaritan who returned him to Ahoada Police Station.
While it was obvious that the child was exposed to moral dangers, efforts to reach his relatives were to no avail.
Lady Godknows Ogbulu
NGO Urges Edo Women To Mitigate GBV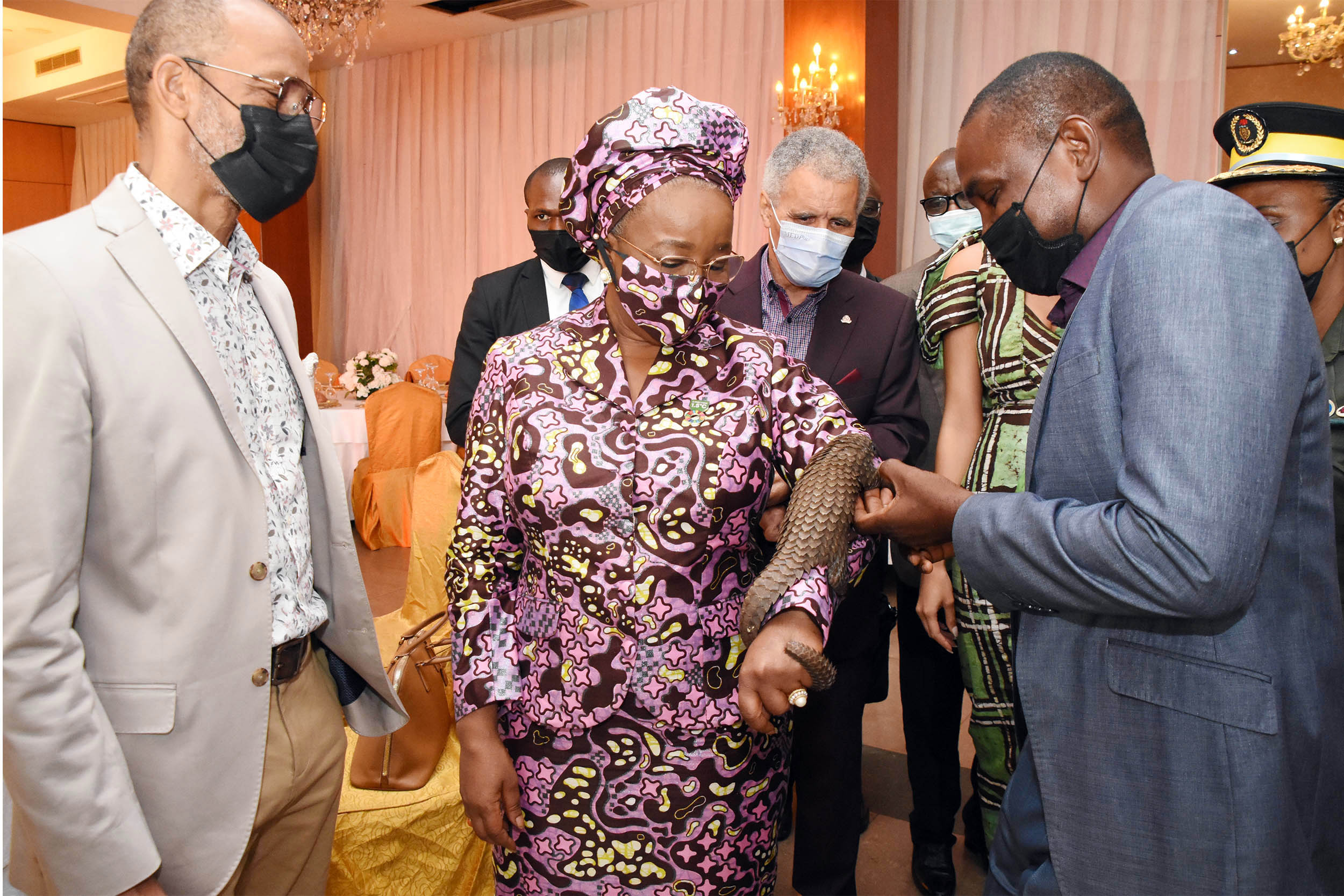 A Non-Governmental Organisation (NGO), Global Women for Quality and Sustainable Development Initiative (GWSD) has urged women in leadership positions in Edo State to use their various offices to mitigate Gender-Based Violence (GBV) in the society.
Executive Director of GWSD, Mrs Mariam Kadiri-Ezolome, stated this during a capacity building on stimulating women for leadership positions, held in Benin on Monday.
The Tide's source reports that the training was aimed at mitigating GBV through protection.
Kadiri-Ezolome said GBV would be alleviated in the society, if more women were empowered and speak out against it.
"As women leaders, you should relate more with women at the grassroots; know what they are going through and see that they are empowered to bridge the gender gaps in the society.
"Women leaders should give other women, especially at community level, the voice to speak out against GBV.
"Also, some women don't know what GBV is and as women in leadership, it is expected that we create awareness about it," she said.
Speaking on violence against women during elections, the Founder, Echoes of Women in Africa, Mrs Louisa Eikhomun-Agbonkhese, said that electoral violence were mostly targeted at women and girls, thus preventing them from exercising their franchise.
Eikhomun-Agbonkhese added that women were sometimes scared to speak out against GBV in the political space due to fear of the leadership structure.
In her remarks, Executive Director, Women, Youths and Children Advancement Programme, Mrs Agatha Osieke, said women should equip themselves with relevant skills to enable them rise above GBV.
"You should know what you are seeking for: that you want to bring positive change. You need relevant skills, research, negotiation, listening and more.
"Women need to come up with a roadmap to change the narrative that women are not ready to hold political positions," she said.
The source reports that GWSD is a non-profit organisation dealing with issues concerning women, youths and people in the community.
The group also provides varied services, geared toward improving the quality of life of its beneficiaries for sustainable development.
The source also reports that the capacity building was organised by GWSD and funded by European Union, in partnership with Agent for Citizens Driven Transformation, through the British Council.
Coping With Pregnancy In Married Young Woman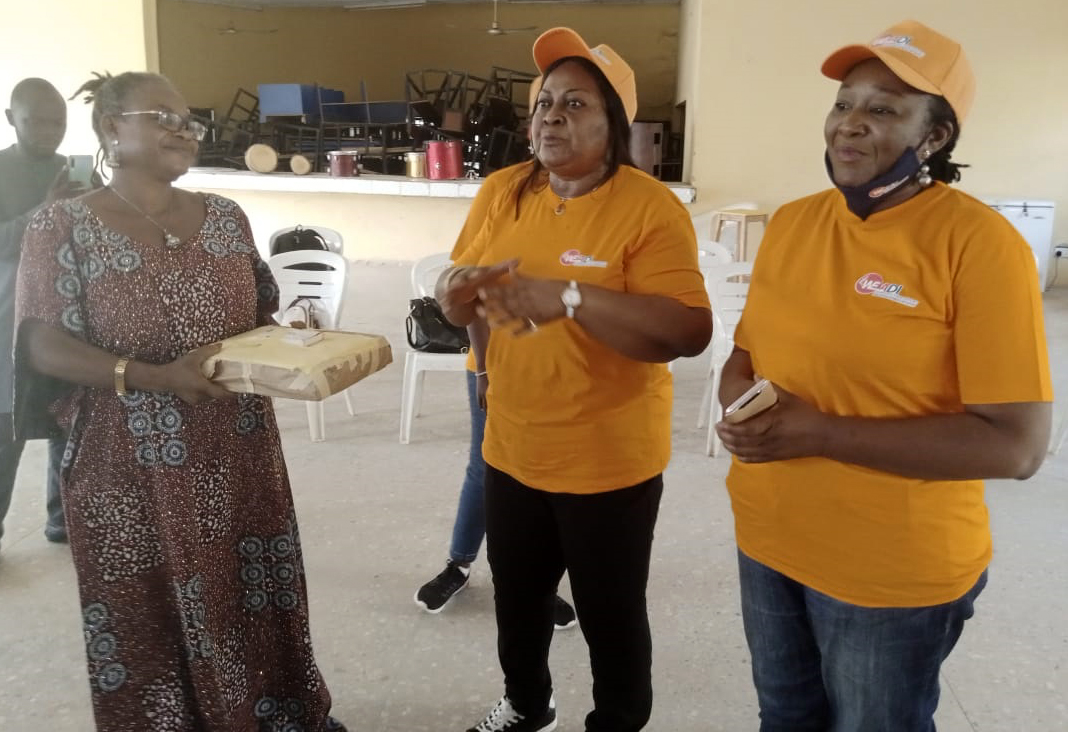 After marriage ceremonies, healthy couples pray for babies to come as they are referred to be fruits of marriage. Children also are source of joy to families. Although it is not a war zone when children do not come after marriages.
Young mothers need to adequately understand the various stages in pregnancy and how to go through the stages with minimum anxiety to be able to give birth to healthy babies.
They also need to know how to take proper care of the babies when they are born.
Pregnancy starts when conception occurs. Every pregnancy comes with its peculiarities. When pregnancy occurs, the woman notices many changes in her body.
As a young woman, the monthly period ceases, while breasts become full, firm and nipples become large and darker.
There is a likelihood of experience nausea or morning sickness lie, early discomfort, frequent pouring of saliva and sometimes vomiting. The woman also experiences sleeping excessively in the morning. Loss of appetite sometimes comes up when a woman becomes pregnant.
When a woman becomes pregnant as it is confirmed by a gynecologist, it is necessary that she attends antenatal care in a hospital. It is also known as prenatal care, which is given to the pregnant woman and the unborn child.
Experts say the importance of this is to ensure that the pregnant woman and the unborn child receive proper medical care to prepare them for safe delivery.
During the antenatal care period, the pregnant woman is made to undergo certain tests such as urine and blood, blood pressure and weight check, abdominal examination and pelvic assessment.
The advantages of antenatal care cannot be over emphasized as the mother-to-be is given all necessary medical treatments required for her safety of the unborn baby.
During antenatal care, complications are detected early and remedies are provided.
Maternity personnel like the midwives and staff nurses give adequate training on what to expect during delivery especially by young women who may be new to it.
The kinds of food to be consumed by the expectant mothers are normally identified, even the types of cloths to put on.
The kind of clothes a pregnant woman puts on also matters. \it is good to avoid all those tight jeans trousers around the waist. Maintaining good hygiene becomes necessary so that both the mother and the child will be free from diseases.
When a woman is delivered of a newborn, medical experts advise that she attends postnatal care, that is the care that the mother and her baby attends for medical check-up for six weeks.
Pregnancy is associated with some common problems. Constipation in which defecation is not frequent and sometimes passing of faces is hard. The problem is increased by the pressure on the lower abdominal region caused by enlarged uterus.
Heartburn is another problem associated with pregnancy. It is the passage of small amount of stomach contents into the lower part of the digestive tract. It is caused by enlarging uterus pressing against the stomach.
Some pregnant women experience leg cramps at night. It is experienced more at the late stage of the pregnancy.
Nausea and vomiting are the commonest which a lot of women suffer during pregnancy.
In some women, it stops after about three months. Weight gain comes up for some. But expert's advice for regular weight check-up so that it doesn't become excessive.
Some items needed for the care of new born: toiletries for mother and child, feeding tools if need be, spoons and cups, sanitary towel for mother.
Mother's brassiere, night wears, bedspread for both mother and child.
The baby needs things such as vest, pars of socks, sweater, cap, napkin and diaper.
During the postnatal care, doctors examine the nursing mother to ensure that she is okay.
Such things as her weight, urine, blood pressure and blood haemegblobin are checked. There have been cases here after delivery, some mothers experience swollen legs. The baby alongside the mother is also examined.
By: Eunice Choko-Kayode with agency report
Edo Women's Group Wants Automatic Tickets For Female Aspirants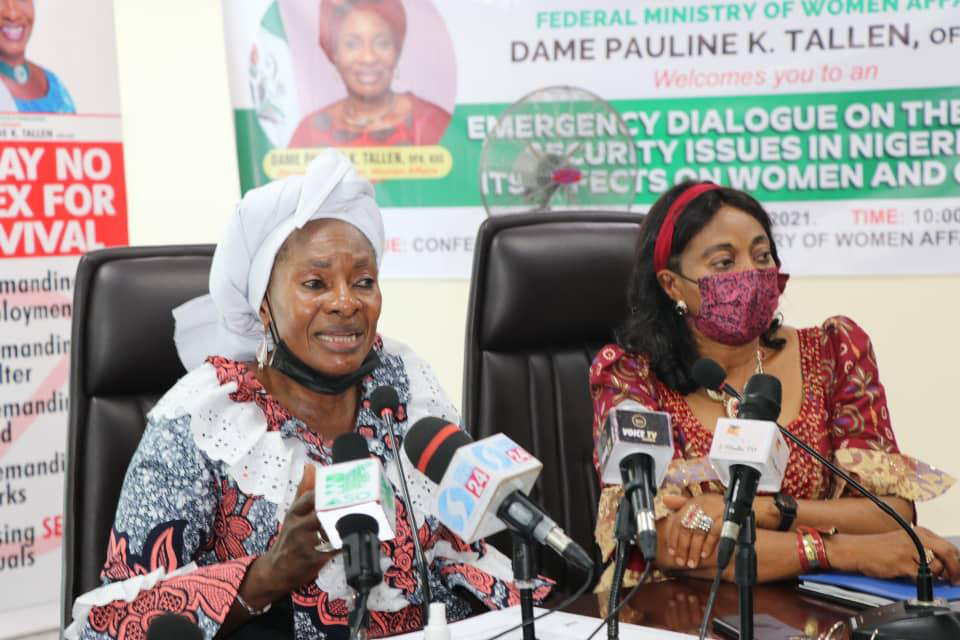 An Edo Women's Group, Edo Women in Politics (EWP), has canvassed that automatic tickets be given to all female aspirants in all parties, who have declared interest in any elective position.
This is contained in a statement, in Benin, by Mrs. Eunice Dawodu, Coordinator of the group.
Dawodu said it is hypocritical to give free nomination forms or forms at reduced prices to female aspirants and then still subject them to contesting with their male counterparts during primaries.
She particularly called on the People's Democratic Party (PDP), being the ruling party in Edo, to take the lead by giving automatic tickets to all female aspirants who have passed the party's screening.
"Giving the women free forms is not enough because they are still subjected to competing with their male counterparts and in the process, many of them still lose out.
"The PDP, being the ruling party in Edo, should take the lead in this campaign by granting automatic tickets to all their female aspirants and in areas where they are more than one, the primary election should be conducted within them.
"This request has become necessary because it has been discovered that women who dare to aspire are usually overwhelmed during the primary election by their male counterparts who most times have access to more resources, especially finance.
"The essence of the 36 per cent affirmative action is to encourage more women into politics and if it continues this way, it's essence will be defeated," she said.