Wizkid Emerges Puma Brand Ambassador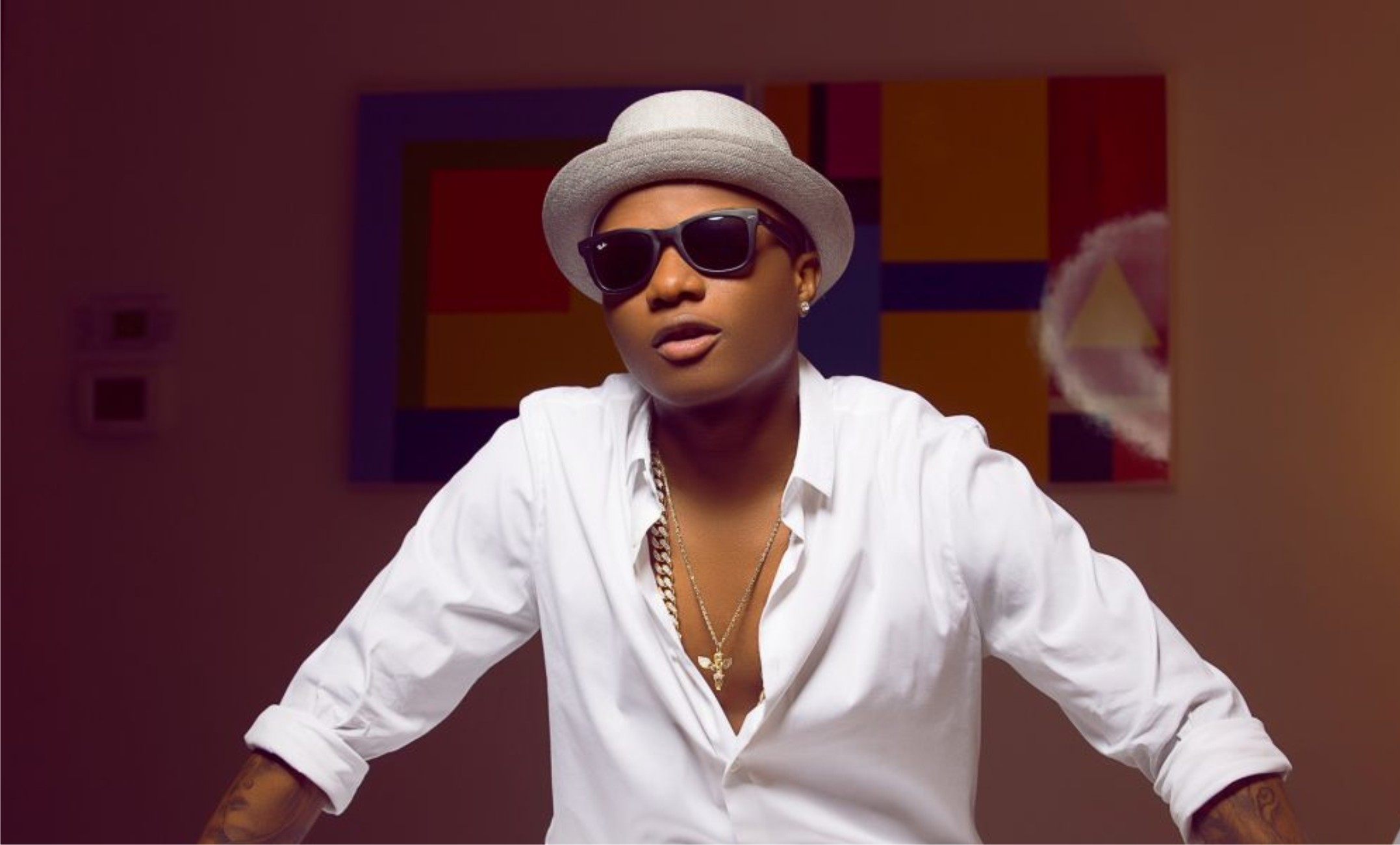 Ayodeji Ibrahim Balogun popularly known as WizKid has been named as the latest ambassador for sports wear brand puma as his campaign images have been revealed.
The 30year old Nigerian singer, and song writer is the new puma X JD ambassador for the relaying of puma classics campaign.
Puma is a brand I've loved and respected growing up, and so the decision to become an ambassador felt completely natural.
The puma as a classic shoe can be worn by anyone at any time and I think my  fans will really connect with that.
Starting his music career at just 11, WizKid has become one of Nigeria's biggest artist, known for hits including Holla at your Boy and No Stress.
His collaboration with Drake on one Dance became an international number one hit and the pair have also worked together on WizKid come closer.
Wizkid has also collaborated with the likes of Chris Brown, Major Lazer, Skepta, H.E.R and Akin.
Puma's sport style marketing director said of the collaboration "we are thrilled to have WizKid as the face of the new Puma XJD Suede campaign. A truly innovative and exciting artist in the music scene, WizKid embodies the passion and hustle we look for in someone to represent Puma and we look forward to working with him for the AW20 season".
I'm Eager To Find Love Again -Tiwa Savage
Nigerian singer, Tiwa Savage, has declared her desire to find love and experience once again. The Koroba Crooner shared her deepest wish with her fans and followers via her instagram page. The number one African bad girl is highly optimistic that her prince charming will seek her out soonest as she is ready to be found and pampered with love.
Tiwa shared a picture of herself as she looked gorgeously dressed in a beautifully tailored pink dress for Toyin Lawani's wedding reception. She captioned it 'somebody's son will find me one day.
Savage was married to Tunji Balogun popularly know as Tee Billz Balogun on November 23, 2013 the couple held their traditional marriage at the Ark in Lekki, while their white wedding was held on April 26,2014 at the Armani Hotel, Dubai.
In 2015, Tiwa gave birth to her first child with Tee Billz. However, in 2016 the singer announced the crash of her marriage as she accused her husband of financial recklessness, drug addiction and abandonment.
Burna Boy Drinks From Grammy Award Plaque
It is no news that Burna Boy was nominated by the organisers of the grammy awards event and won the award with his popular album Twice As Tall. The award remains a highlight for all the nominations, awards won and every other achievement so far in his musical career.
The self acclaimed African Giant was out clubbing with friends over the weekend and made sure to take along his grammy award plague. In the viral video which surfaced on the internet, the kilometer singer was seen in the club in the company of friends as they celebrated his taking receipt of his grammy win.
In the course of their celebration Odogwu held out the gold plague as champaign was poured into it after which he drank the entire content. The video has gone viral and got social media users talking and expressing diverse opinions, while a popular boy has criticised the Afro fusion singer for taking his plague to a club, noting he and his plague have begun a nation wide tour and may visit all the 774 local government areas in Nigeria.
Social media users have become defence ministers for Burna Boy and they have slammed the blog while hailing the artite, noting the grammy win was well deserved and he can celebrate and do whatever makes him happy with his plague.
Dansonko said: "Celebrate your wins, you worked for it, you deserve it and no one can tell you otherwise.
Alibaba, Banky W, Others Attend Wizkid's Debut Album's 10th Anniversary
On June 12, 2021, Grammy Award winning music star, Wizkid celebrated the 10th anniversary of his debut album, 'Super Star'. In a documentary shared on Wizkid's insa stories, industry giants like Bankyw, Alibaba, Femi Kuti, Basket Mouth and others took turns to speak on the 30-year-old singers evolution since his successful debut.
To celebrate the 10th anniversary of the release of the album under BankyW's Eme, Wizkid released a docu-series titled. "A super star' made in Lagos on his you tube page and shared across his social media handles.
Speaking in the docu-series, wizkid reflects on his childhood, recalling his early days in Surelere and being the last child of his parents. Wizkid took time to share his experience in BankyW's Enyire Maths Entertainment (EME) which signed him and released the album.
"Getting signed to Bankyw was one of the amazing things that happened to me, it was just an amazing moment for me, it changed my life," Wizkid said.