Wike Signs Executive Order On IPOB's Ban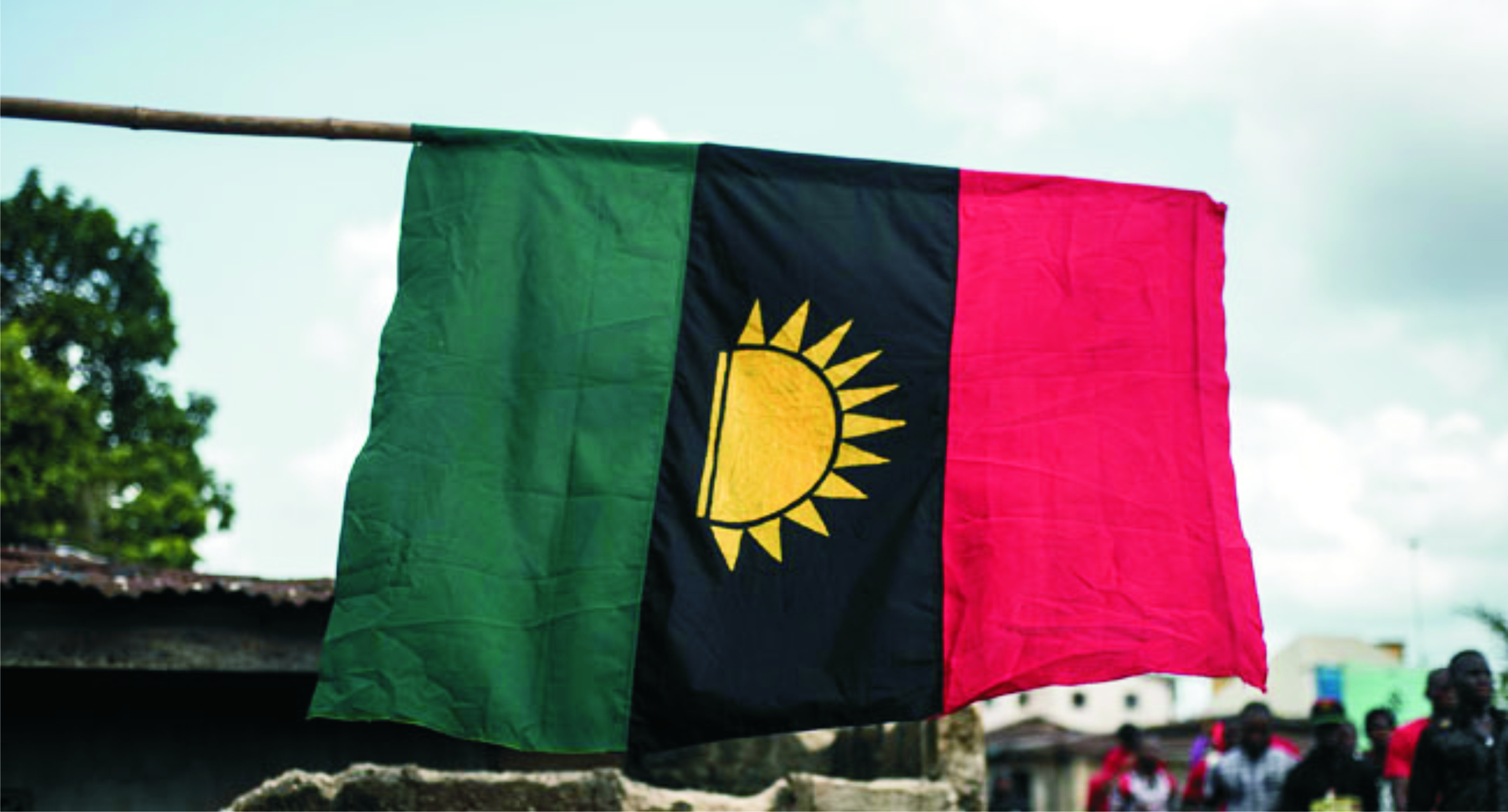 The Rivers State Governor, Chief Nyesom Wike, has signed an Executive Order to reinforce the ban on Indigenous People of Biafra (IPOB) and its activities in the state.
The governor maintained that while Rivers State remains the home to all tribes and ethnic nationalities, the state government was opposed to the presence and activities of the legally-proscribed and anarchic IPOB, and whatever it stands for in Rivers State.
Wike, in a statewide broadcast, last Wednesday night, said while the government acknowledges and appreciates the enormous contributions from non-indigenes to the political, social and economic development of the state; it would neither accept nor allow any individual or group within or outside to violate the peace, endanger lives and property of residents of the state under any guise.
"And so, let it be understood that we have nothing against all or any specific tribe, and will continue to live in peace with people of all other tribal extractions residing or doing business in Rivers State. But we have everything against the presence and activities of the legally-proscribed and anarchic Indigenous People of Biafra (IPOB), and whatever that group stands for in Rivers State.
"This is clearly a terrorist group which existence, creed, mission and activities are strongly denounced even by the government and peoples of South-Eastern states of the country. I have, therefore, signed the Executive Order to reinforce the total ban on IPOB and its activities in Rivers State or any part thereof, and nothing will stop us from enforcing this ban in its entirety", he said.
Wike said he has also directed security agencies and the chairmen of local government areas to fish out and resolutely deal with any member of IPOB found in any community in violation of the Executive Order and other legal instruments.
With restoration of normalcy in the Diobu area of Port Harcourt, the governor announced the lifting of existing curfew on Mile 1, Mile 2, Iloabuchi, Emenike and Ikokwu areas of Port Harcourt as well as Rumuokurushi in Obio/Akpor Local Government Area of the state.
"However, the curfew in Oyigbo Local Government Area shall remain in force until further notice while the entire Ikokwu motor spare parts market shall remain closed, also, until further notice", he said.
Meanwhile, the governor has directed the Rivers State Civil Service Commission to take immediate steps to employ 5,000 youths into teaching and other career positions in the State Civil Service as an immediate measure to reduce the level of youth unemployment.
In the quest to restore sanity and enhance free flow of traffic on roads in the state, Wike said he would soon set up a task force to enforce the ban on illegal street trading and motor parks along public roads.
But, in the interim, the governor approved the ban on the operations of tricycles (popularly known as "Keke NAPEP") on all major roads in Port Harcourt and Obio/Akpor local government areas.
The governor listed the major roads as: Aggrey Road, Dame Patience Jonathan Road, Eastern Bypass Road, Ikwerre Road, Port Harcourt-Aba Expressway, Agip Road, Ada George Road, Olu Obasanjo Road, and Rumuokwuta – Rumuola Road.
Others include, Rumuepirikom – Rumuolumeni Road (leading to Ignatius Ajuru University of Education), Rumuokwuta – Choba Road, Chief G.U. Ake Road, Peter Odili Road, Ken Saro-Wiwa Road, Nkpogu Road, Trans-Amadi Road, Elekahia – Rumuomasi Road, Gen Yakubu Gowon Road, and Woji – Elelenwo Road.

RSG Kick-Starts Another Phase Of Projects' Commissioning, Today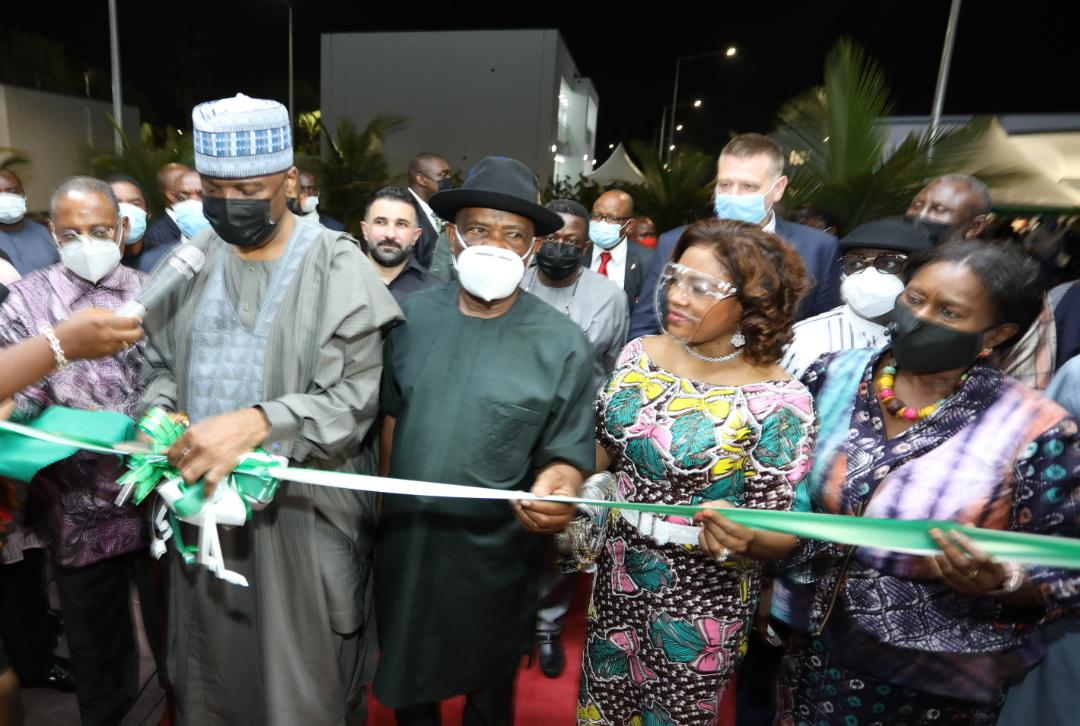 The Rivers State Government will, today, continue another week-long scheduled commissioning of mega projects with significant socio-economic impact on the people as part of its policy to bequeath world-class infrastructures to jump-start the sustainable development of the state.
A statement in Port Harcourt, last Friday, signed by the state Commissioner for Information and Communications, Pastor Paulinus Nsirim, read in full, "Rivers State Government will enter the fifth phase of projects' commissioning within four months with the inauguration of Rumuji-Ibaa-Obele-Isiokpo Road cutting across Emohua and Ikwerre Local Governments on Monday, March 8, 2021.
"The Minister of Youth and Sports, Mr. Sunday Akin Dare, will commission the second phase of the Real Madrid Football Academy on Tuesday, March 9, 2021.
"It will be the turn of Omuhuechi-Omuoko-Omuokiri Road in Ikwerre Local Government Area on Wednesday, March 10, 2021.
"Activities for the week will be rounded off on Friday, March 12, 2021 with the commissioning of the Trade Union Congress (TUC) Secretariat.
"All Covid-19 protocols will be strictly observed at all venues", the commissioner added, just as he urged people of goodwill in the state to join the government in the celebration of an era of good governance and the delivery of quality projects designed to restore the Garden City status of Port Harcourt while making the whole state tourists and investors' destination of first choice in Nigeria.
Already, one of the projects, the Real Madrid Football Academy (RMFA), has not only been rated the first of its kind in Africa, but its pioneer admission process has been over-subscribed by candidates from across Nigeria, and indeed, sub-Saharan Africa.

Tension As Army Redeploys 100 Generals, Others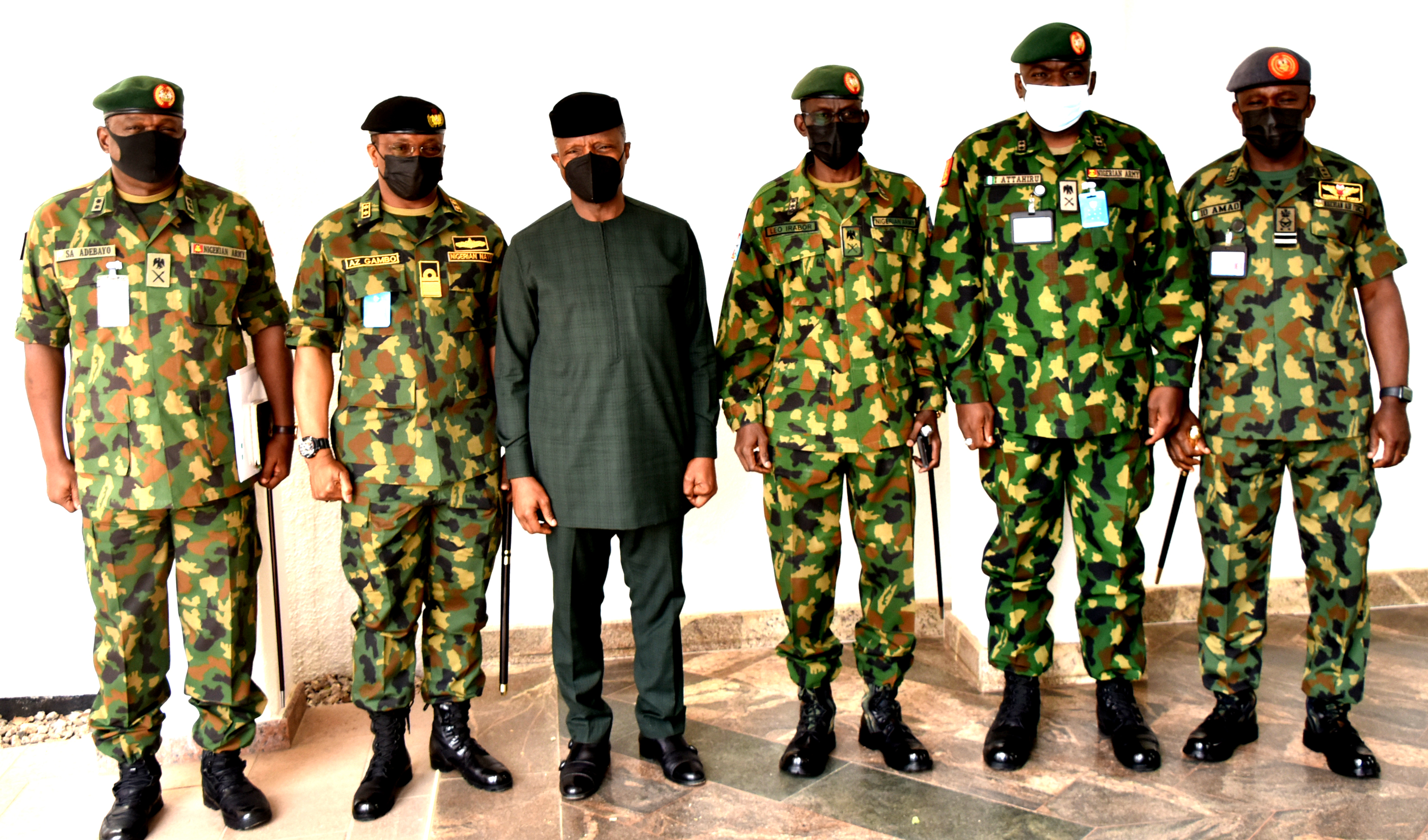 The Nigerian Army has announced the redeployment and posting of over 100 senior officers with a charge to remain absolutely loyal to the Constitution of the nation.
The Director, Army Public Relations, Brigadier-General Mohammed Yerima, yesterday, said that the massive shake-up was in line with the bid to re-position the Nigerian Army for optimal performance, adding that all postings and appointments take effect from March 10, 2021.
According to the statement, "the NA has released postings and appointments of some affected senior officers. The posting, which was approved by the Chief of Army Staff (COAS), Lieutenant-General Ibrahim Attahiru, is a normal routine aimed at re-invigorating the system".
Some of the appointments include: Major General A.S. Maikobi from Administrative Staff College of Nigeria (ASCON) to Headquarters Training and Doctrine Command and appointed Commander; Major-General D.C. Onyemulu from Armed Forces Simulation Centre to Special Task Force (Operation SAFE HAVEN) and appointed Commander; Major-General S.A. Yaro from Nigerian Army Welfare Limited by Guarantee to Nigerian Defence Academy as Commandant; Major-General L.A. Adegboye from Headquarters 82 Division to Defence Headquarters and appointed Chief of Defence Training and Operations.
"Major General O.I. Uzamere from Army Headquarters Department of Army Logistics to Headquarters Infantry Corps Centre and appointed Commander; Major-General O.F. Azinta from Defence Headquarters to Army Headquarters Department of Army Training and appointed Chief of Training; Major-General J.B. Olawumi to remain in Defence Headquarters and appointed Chief of Defence Logistics."
"Similarly, Major General K.I. Mukhtar from Depot Nigerian Army to Nigerian Army School of Infantry and appointed Commandant; Major General D.H. Ali-Keffi from Defence Intelligence Agency to Headquarters 1 Division and appointed General Officer Commanding; Major General T.A. Lagbaja from Army Headquarters Department of Training and Operations to Headquarters 82 Division and appointed General Officer Commanding; Major General S. Dahiru from Army Headquarters Department of Transformation and Innovation to Army Headquarters Garrison and appointed Commander; Major General U.A. Yusuf from ECOWAS to Headquarters 8 Division and appointed General Officer Commanding.

Approve Not Less Than 10% For Host Communities In PIB, Wike Tells NASS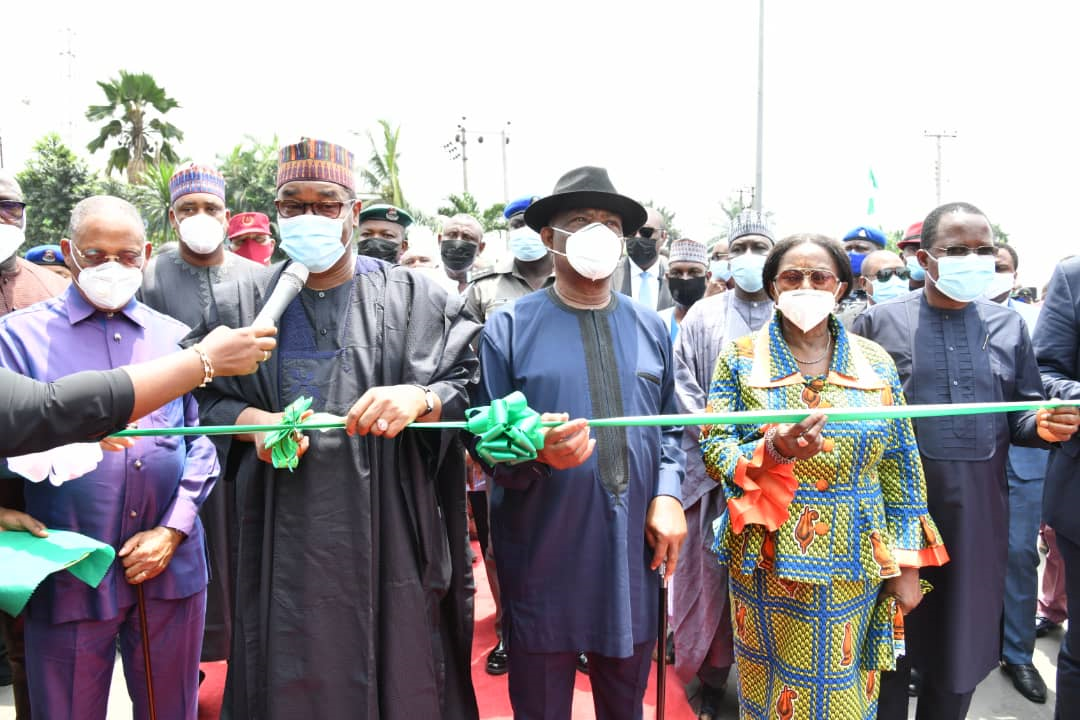 The Rivers State Governor, Chief Nyesom Wike, has advocated not less than 10 per cent fund allocation to host communities in the Petroleum Industry Bill (PIB) that is still before the National Assembly.
Wike said it is also necessary that the bill state in clear terms what specific development projects that the allocated fund should be spent on, so that development of host communities can be truly actualised.
The governor gave the charge when the members of the National Assembly Committee on the Petroleum Industry Bill, visited him at Government House, Port Harcourt, yesterday.
Wike stated that oil bearing communities have suffered the loss of their livelihood, good drinking water and their socio-cultural life disrupted because of the insensitivity of the International Oil companies (IOCs).
"It is unfortunate that people produce oil but they live in poverty. I believe that this Petroleum Industry Bill (PIB) committee will make recommendation of how certain percent must be given to the host oil communities.
"There are issues of education and health. Don't just say 10 per cent to the oil host communities. It must be tied to specific projects so that whoever is in charge will know.
"Let it also not be that host community people will have this money, and you begin to see assassinations among themselves.
"I have found out that part of the problem we have in communities is that they allow these oil companies to divide them. They cause crisis among them; divide and rule. That is the pattern of IOCs, particularly Shell."
According to the governor, the mistakes found with the act establishing the Niger Delta Development Commission (NDDC) should be avoided because it did not specify what projects the commission should embark on in the Niger Delta.
"This same thing that has happened to the Niger Delta Development Commission (NDDC) should not happen to the issues of host communities in PIB.
"If in the NDDC Act, they were able to tie the money that will be coming to specific projects, it would have developed the people of Niger Delta. And you won't be having people fainting at the National Assembly.
"NDDC will leave their job and begin to buy vehicles for police, Army, and asphalting barracks. Is it what NDDC is meant to do? That is where we have lost it!"
Speaking further, the governor emphasised the need for the bill, when passed, to be signed, and not go the way of the Electoral Act amendment bill that the president refused to assent to.
"I hope this bill will also not be like the Electoral Act, after you pass it, they'll keep it for months. Later they'll say they can't assent to it.
"Then, the Presidency will throw it back to you, and you will keep quiet. That will then show that what you're doing is only for the interest of your party, and not the interest of Nigerians.
"Otherwise, you'll insist that it is signed. I hope you'll have the courage to do what is right, and this is the time that Nigerians require you to be strong, firm and do what will move this country forward."
In his speech, the Deputy Chairman of the National Assembly Committee, who led the delegation, Hon Victor Nwokolo Onyemaechi, said the committee was in Rivers State to have town hall meeting with stakeholders to resolve issues of what should be allocated to host communities in the PIB.
"A lot of people have been misinformed about the issue of host communities. Some have said that host communities are related to hostility of the producing communities. But what we have seen today, and in the last four days, have shown to be negative. It has proved negative in the sense that we walked round over 800 meters about three days ago, and they saw that even in dry season, we have to use wood as bridge to get to where Shell is exploring oil and making all their money.
"They also saw the impact of Shell operations to people's means of livelihoods, where their farmland and palm trees were burnt to ashes. They can feel it and they can see it.
"Today is not a different story. What we saw today is that a community that is known for fishing, as their means of livelihood, has been brought to a standstill. The boats were there, over 40, 50 boats, lying idle because their water has been fully polluted", he added.
The chairman also commended Governor Nyesom Wike for the rapid infrastructural transformation ongoing in Rivers State.