Give Your Home A Natural Treat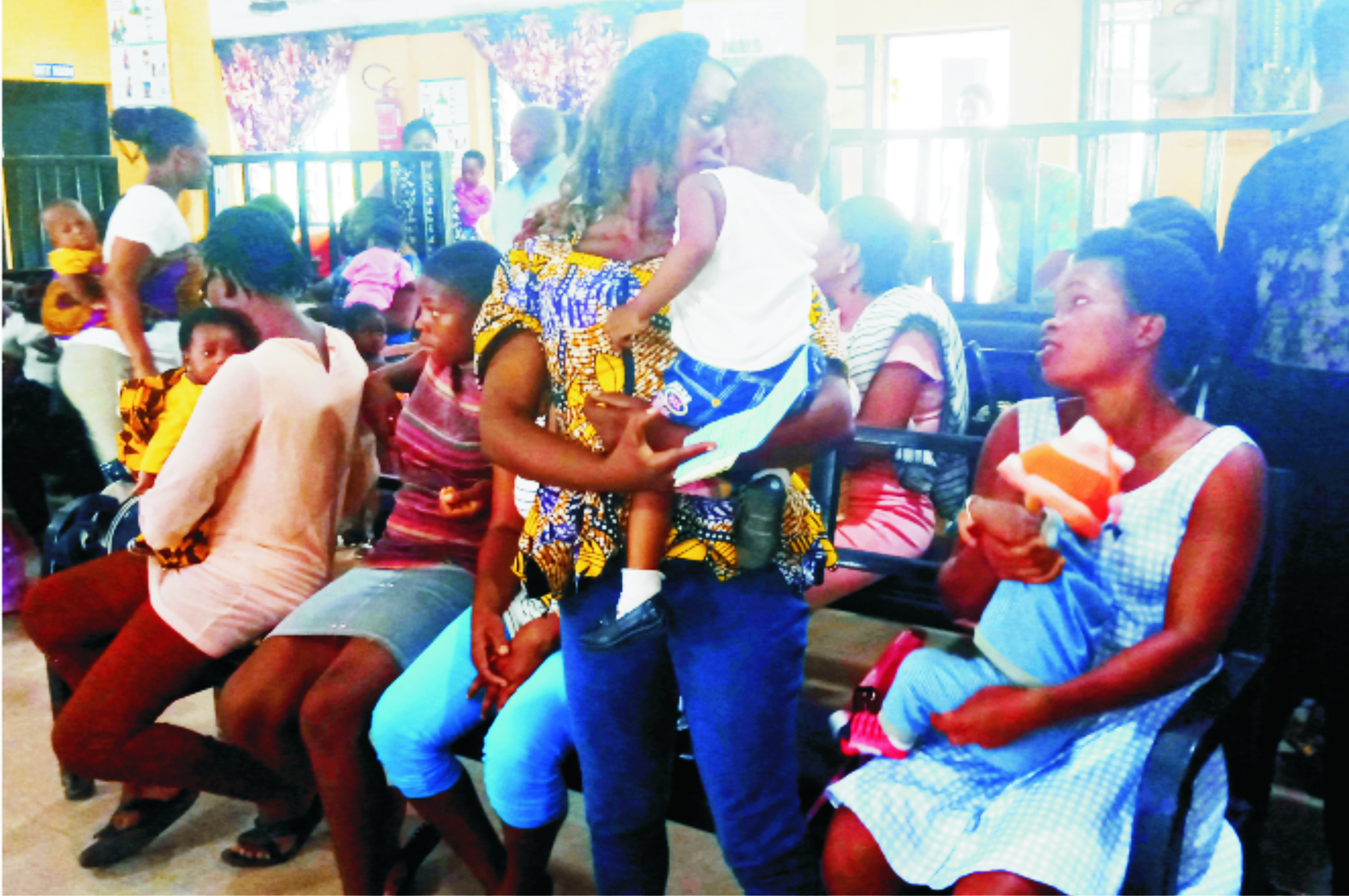 It was a full hall recently, at the post-natal wing of the University of Port Harcourt Teaching Hospital Health Centre in Omoko-Aluu Community in Ikwerre Local Government Area of Rivers State, not even a baby's cry in the vicinity, could distract the keenly attentive mothers who had fixed their gaze at the guest speaker in the hall.
While mothers took turns to check the weight of their babies and presented them for immunization as the case may be, Mrs Prince-Obe Queen, a graduate of Business Administration and Management, and mother of four, took the stage, to stress the importance of natural food for mothers and chidlren. Her exhibition was basically on Tom-Brown, a mixture of cereals ; corn, guinea corn, millet, unripe plantain, soybeans and groundnuts.
Mrs Prince-Obe's emphasis on natural food devoid of artificial inclination, was best explained in her preparation of this all-important meal before the nursing mothers.
While the meal was still cooking, its aroma swept through the mothers and caught their attention as none of them contemplated stepping out of the hall until a taste of the meal was achieved. Against the numerous junks in the market, branded as canned food which are blended with preservative agents or artificial properties inimical to our health, she presented Tom-Brown as a food without any chemical substance, good for a healthy body development.
Away from our knowledge of Tom-Brown as food for babies, this mother of four had come up with a brand of Tom-Brown, not limited to babies consumption, but for the entire family. She said her desire for a perfect nutrition had lured her into a research that birthed the Queen's Healthy Tom-Brown brand.
Although, determined to make a fortune from natural food, she said it was her own way of giving back to the society first and foremost, as she emphasised the need for good food for a healthy living.
Those who have tested it, she said, liked it, and many children who were malnourished, when exposed to the food, looked healthier. She recommended it to diabetics, stating that a man who had a low sugar level of 0.3 had the meal introduced to him for a month after which, his sugar level was boosted.
According to her, those that undergo mental activities, those that work round the clock, need Tom-Brown meal to stay healthy. With Tom-Brown, coupled with a meal a day, the body's diet demand for the day is met.
Tom-Brown is a perfect food to wean your baby with, Tom-Brown is nutritious and filling. While mothers were told of where they can buy Tom- Brown mix, they were also obliged the knowledge of how to make it at home.
Below is a step by step guide on how to make your own Tom-Brown mix from scratch. First and foremost, what makes up Tom brown mix is a mixture of cereals (yellow corn, guinea corn and millet) and legumes (soybeans and groundnuts). The cereals and legumes add a variety of nutrients beneficial to the baby's good health to the meal.
Sylvia ThankGod-Amadi

Banigo Wants Stiffer Sanctions Against Women Violators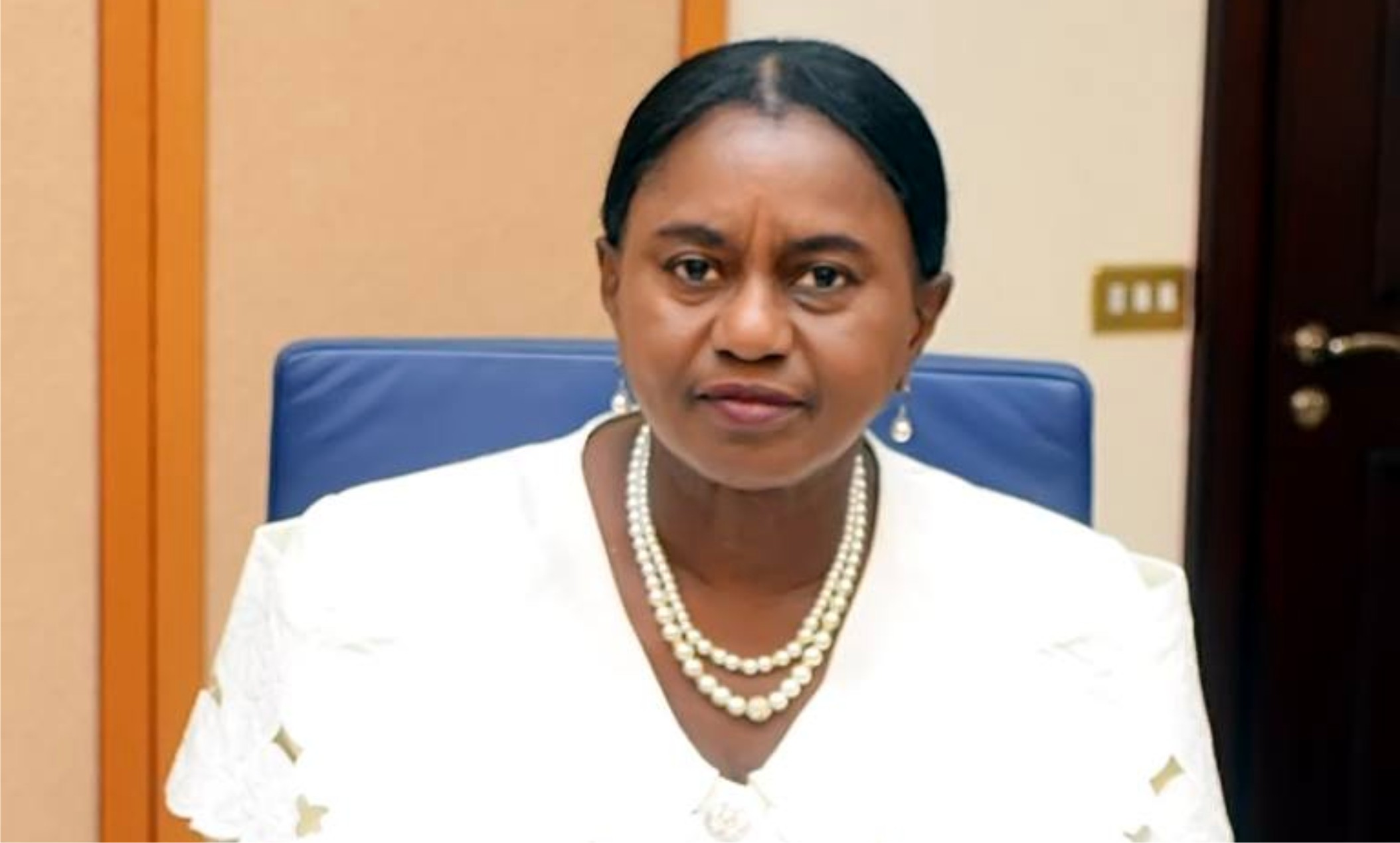 Rivers State Deputy Governor, Dr. Ipalibo Harry Banigo, has expressed concern over the increasing cases of violence against women and called for stiffer sanctions against culprits.
Dr. Banigo expressed this in a statement from the Government House in Port Harcourt on Wednesday, to commemorate the 2020 International Day for the Elimination of Violence against Women.
While lauding the gender friendly disposition of the State Chief Executive, Chief Nyesom Wike, the Deputy Governor said Governor Wike's decision to create more opportunities for women in governance was a deliberate effort to empower and build their socio-economic and political capabilities to confront life's challenges and contribute positively to societal growth.
According to her, the theme of this year's International Day for the Elimination of Violence against Women: – "Orange the World: Fund, Respond, Prevent, Collect!" is a clarion call for an all-inclusive approach towards the socio-economic and political wellbeing of the female folks.
Dr Banigo said since the outbreak of COVID-19, emerging data and reports from those on the frontlines, had shown that all types of violence against women and girls, particularly domestic violence, had increased.
The Deputy Governor further said violence against Women remained largely under-reported because of the impunity, stigmatization and ignominy surrounding it, noting that violence against women manifests in physical, sexual and psychological forms, encompassing intimate partner violence, sexual violence and harassment advances, child sexual abuse, forced marriage, street harassment, rape, human trafficking, female genital mutilation and child marriage.
Dr. Banigo stressed that, "all hands must be on deck in dismantling all forms of violence against the female folk.
It would be recalled that the Day also marks the launch of 16 days of Activism that would end on December 10th 2020, which is the International Human Rights Day.

Upsurge Of Violence Against Women Worries Female Journalists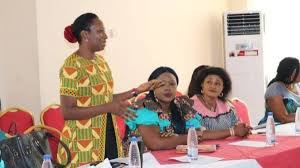 Government at all levels has been called upon to check the increasing rate of violence against women and the girl-child. The Acting Chairperson of the Nigerian Association of Women Journalists, NAWOJ, Rivers State Council,  Mrs Grant-Amadi Joy, made the call as Nigeria joins the rest of the world to celebrate International Day for the Elimination of Violence against Women and Girls.
   Calling for  social referral centers to be established at strategic places to rehabilitate victims of violence, Mrs Grant-Amadi said this year's theme "Orange the world: Fund, Respond, Prevent, Collect", is apt as it amplifies global action to bridge funding gaps, as well as  ensure essential services for survivors of violence .
She stressed on the need to encourage collection of accurate data, explaining that it would improve life-saving services for women and children. In her words, " it is pertinent to note that collection of accurate data to improve life saving services for women and children should be encouraged."
The association, through the Acting Chairperson, applauded Interventionist efforts of Non-governmental Organisations including Doctors without Borders, Medical Women Association of Nigeria, Rivers State Branch and International Federation of Female Lawyers (FIDA) Rivers, and appealed for sustainability.

Ogoni Women And Alternative Livelihood Needs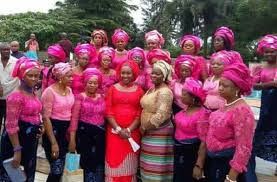 Women drawn from the four local government areas in Ogoniland are demanding for livelihood needs to be put in place in Ogoniland, this is to enable them have other alternative means of livelihoods.
The demand came up during the Kebetkache Women Development and Resource Centre's public presentation and unveiling of the report on 'Assessment of Women's Livelihood Needs in Ogoniland: Challenges and Prospects,' held recently  in Port Harcourt.
They  lamented  the poor soil condition which they complaining that it,  no longer serves  their farming and business needs, as a result of the hazardous pollution ongoing day and night in the air and soil .
One of the participants Jessy likened  the absence of  sources of livelihoods and the cries of the women unattended to, all these years to a flood that would have swallowed up the entire Ogoniland but for God's intervention.
 Explaining a study recently conducted in the area, one of the participants, Mrs Grace Nwindee, said in the  four local government areas, 38.3% of respondents are engaged in trading – buying and selling of clothes, provisions, drinks, food spare parts, building materials, woods etc. 20% are into farming, fishing, while 17.5%  are artisans – bakery, hair-dressing, bead making, videography, fashion designing.
In all of these  Precious Jessy, appealed to stakeholders present to come to the aid of the women in Ogoniland by providing them with soft loans and grants to enable them have alternative means of livelihoods.
Meanwhile, Kebetkache  Executive Director, Madam Emem Okon, had said that the main aim of the study was to promote women's inclusion in livelihood decision making for sustainable development in Ogoni, adding that the study identifies the livelihood preferences and priorities as well as  existing opportunities to enhance women's economic development in Ogoniland.
According to her, the study addresses  the existing livelihood activities and opportunities for women in Ogoni; the women's expectations and priorities in terms of livelihood options in Ogoni; What constitutes women responses to livelihood challenges in Ogoniland;
More so, the adaptative strategies for the design of a viable livelihood program for Ogoni women," among others, she said.Okon further explained that Kebetkache interventions empower women and strengthen their capacity to advocate for the holistic implementation of the emergency measures, hence the essence why they advocate for the inclusion of women in all processes of the implementation of the emergency measures and the clean-up exercise in Ogoniland.
Kebetkache's interventions she added, also include strengthening the capacity of Ogoniwomen to engage with stakeholders, particularly HYPREP, to advocate for the holistic implementation of the emergency measures.
She added that this is key to a successful clean-up process that is inclusive and participatory, noting that the specific objectives of the women's livelihood needs assessment in Ogoniland were: To describe the existing livelihood activities and opportunities for women in four local government areas in Ogoniland; To assess women's expectations and priorities in terms of livelihood options in Ogoniland; To investigate women responses to livelihood challenges in Ogoni communities; To recommend a road map-map for the design of an efficient livelihood programme for Ogoni women.
She said: "The report is to serve as advocacy tool to instigate interest and dynamism in enhancing women livelihood and promoting the economic power of community women".
By: Susan Serekara-Nwikhana