Buhari Backs Okonjo-Iweala For WTO Job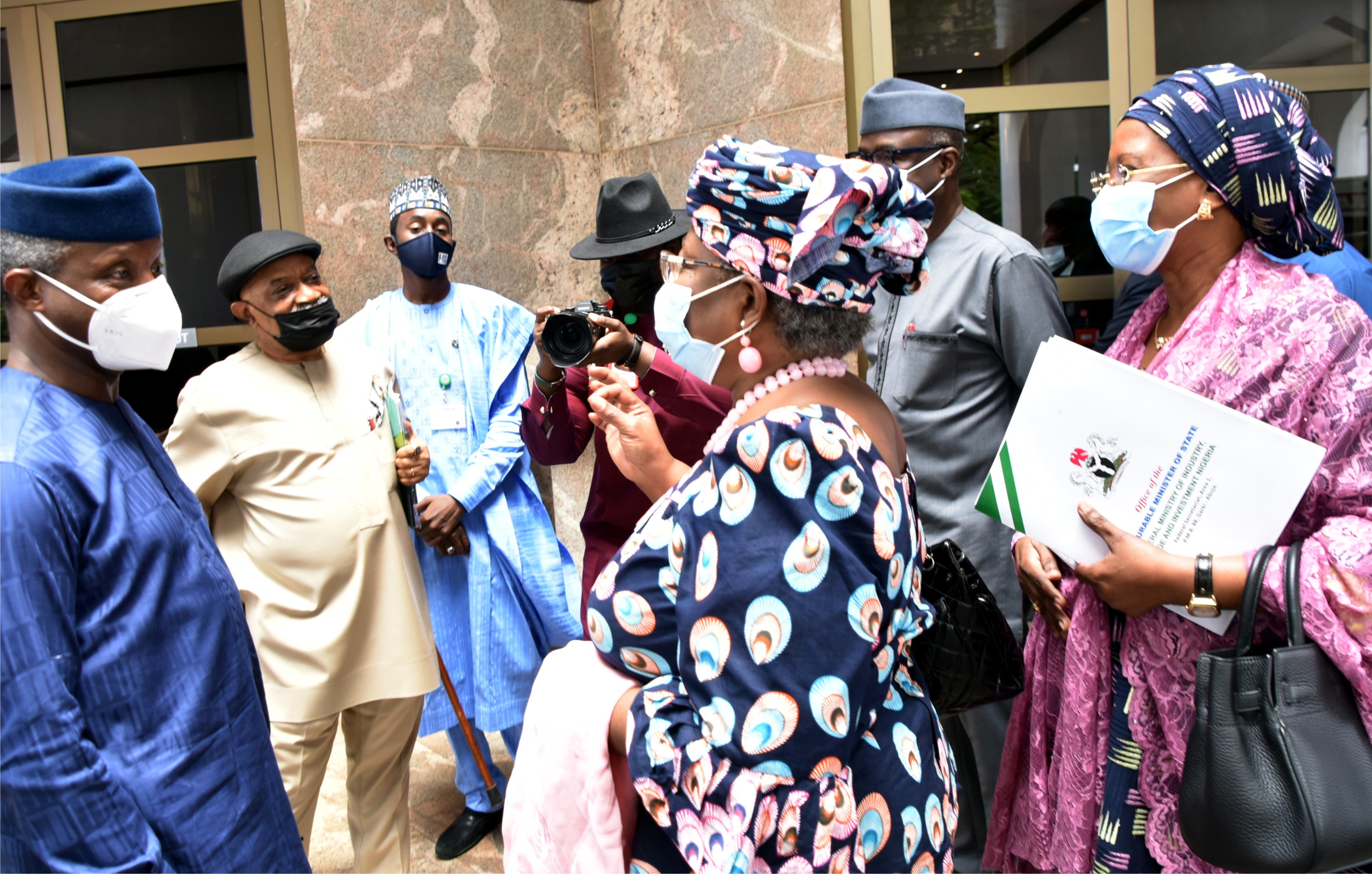 President, Muhammadu Buhari on Monday assured former Minister of Finance and Economy, Ngozi Okonjo-Iweala, that he would do all within his power to ensure that she becomes the Director-General of World Trade Organisation.
According to a statement by his Senior Special Assistant on Media and Publicity, Garba Shehu, the President made the promise while receiving Okonjo-Iweala at the Presidential Villa, Abuja.
The statement was titled: "We'll push, push until you win, President Buhari assures Okonjo-Iweala."
The former minister and South Korea's Yoo Myung-Hee are the two remaining candidates contesting for the top position of the multilateral institution.
According to the statement, Buhari told the former minister that she deserves more support to get the top job because of her profile and diligence in serving the country and the world.
"I assure you that we will do all that we can to ensure that you emerge as the Director-General of WTO, not only because you are a Nigerian, but because you are a hardworking Nigerian. You deserve this," the President was quoted as saying.
He was also said to have assured Okonjo-Iweala that he would make more phone calls and send letters to some world leaders for more support.
"I did the same for Dr Akinwunmi Adesina for President of the African Development Bank.
"Both of you served the country under the Peoples Democratic Party. You are both highly qualified. We will continue to support you. I will immediately make those calls," the President said.
Shehu also quoted Okonjo-Iweala as thanking the President and his ministers, particularly the ministers of foreign affairs, and industry, trade and investment for supporting her staunchly.
"I feel very proud of Nigeria. I am getting so much support from you, Mr President, Chief of Staff, Ministers of Foreign Affairs and Ministers of Industry, Trade and Investments. The ministers have been working around the clock to ensure that I succeed," she was quoted as saying.
The former Minister of Finance also appreciated ECOWAS leaders for their endorsement, mentioning in particular the outstanding contributions of President Mahamadou Issoufou of Niger Republic and immediate past Chairman of ECOWAS as well as President Alhassan Quattara of Cote d'Ivoire.
Oil Jumps To $66 On Signs Of Rising Crude Demand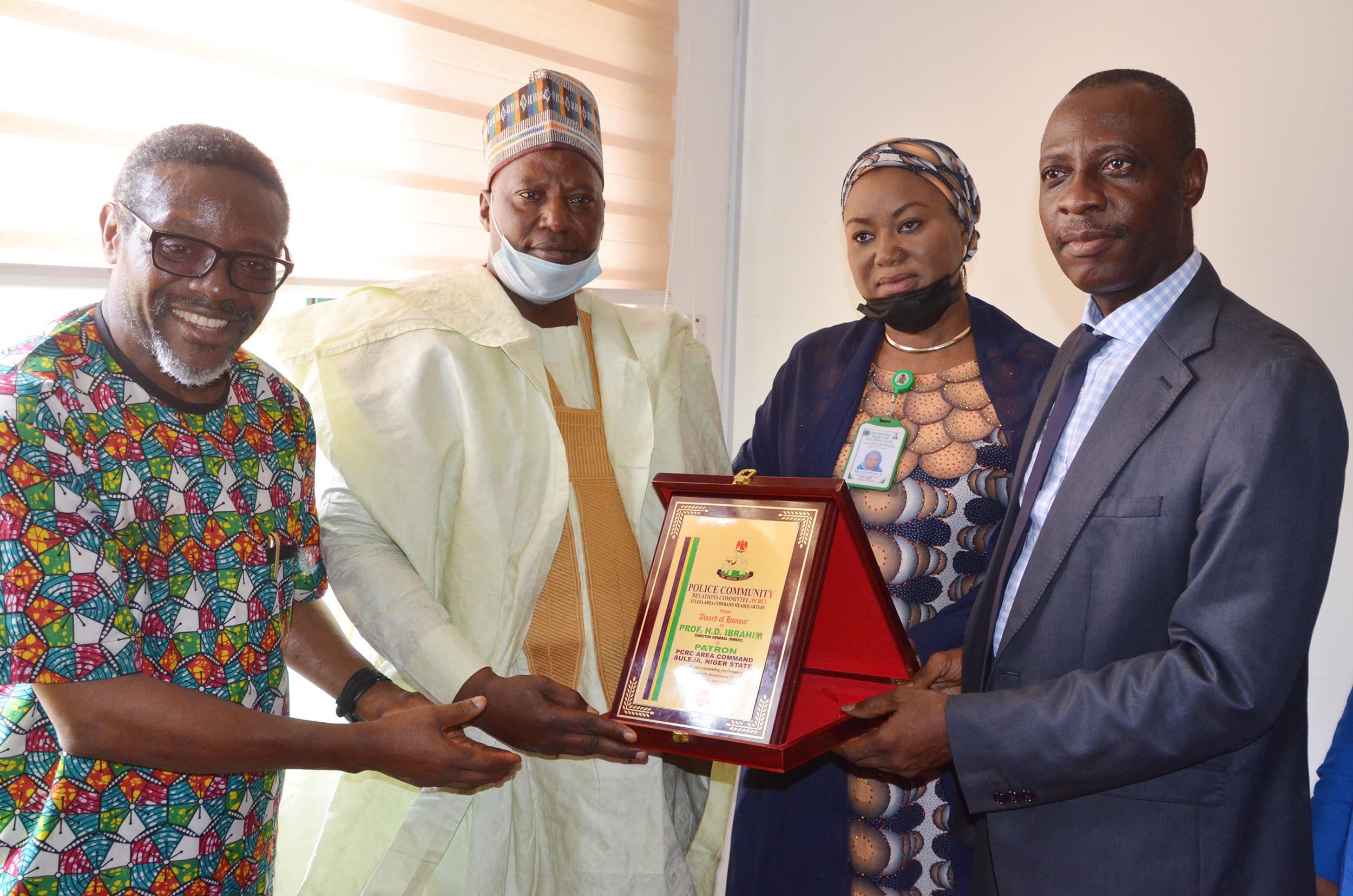 The international oil benchmark, Brent crude, surged by five per cent on Wednesday, after a report from the International Energy Agency, followed by US inventory data, boosted optimism about returning demand after the coronavirus lockdowns last year crushed fuel consumption.
Brent, against which Nigeria's oil is priced, rose by $3.06 to $66.73 per barrel by 7:31pm Nigerian time on Wednesday.
US crude inventories fell by 5.9 million barrels last week, the Energy Information Administration said, exceeding analysts' forecasts for a 2.9 million-barrel drop. East Coast crude stocks hit a record low, Reuters reported on Wednesday.
Petrol supplied in latest week, indicating the US consumption of the fuel, rose to 8.9 million barrels per day, the highest since August, the EIA report showed.
Petrol stocks edged higher by 309,000 barrels, less than expectations for a 786,000-barrel rise. Distillate stockpiles fell by 2.1 million barrels in the week, versus expectations for a 971,000-barrel rise.
"All in all, it was a very supportive report. It really looks like we're getting a return to some more solid demand numbers and that should keep us going," Phil Flynn, senior analyst at Price Futures Group in Chicago, was quoted as saying.
Earlier in the session, oil prices rose on a report from the IEA that predicted global oil demand and supply were set to rebalance in the second half of the year.
It added that producers may then need to pump an additional two million bpd to meet the expected demand.
"That IEA report is one of the best ones we've seen them publish in a while in terms of being optimistic about the continued rebound in demand," said John Kilduff, partner at Again Capital in New York.
Similarly, the Organisation of the Petroleum Exporting Countries on Tuesday rais-ed its global demand forecast by 70,000 bpd from last month's forecast and now expects global demand to rise by 5.95 million bpd in 2021.
Signs of a strong economic recovery in China and the United States have underpinned recent price gains, but stalled vaccine rollouts worldwide and soaring Covid-19 cases in India and Brazil have slowed the market's advance.
Forex Crisis Putting Investment, Jobs At Risk – LCCI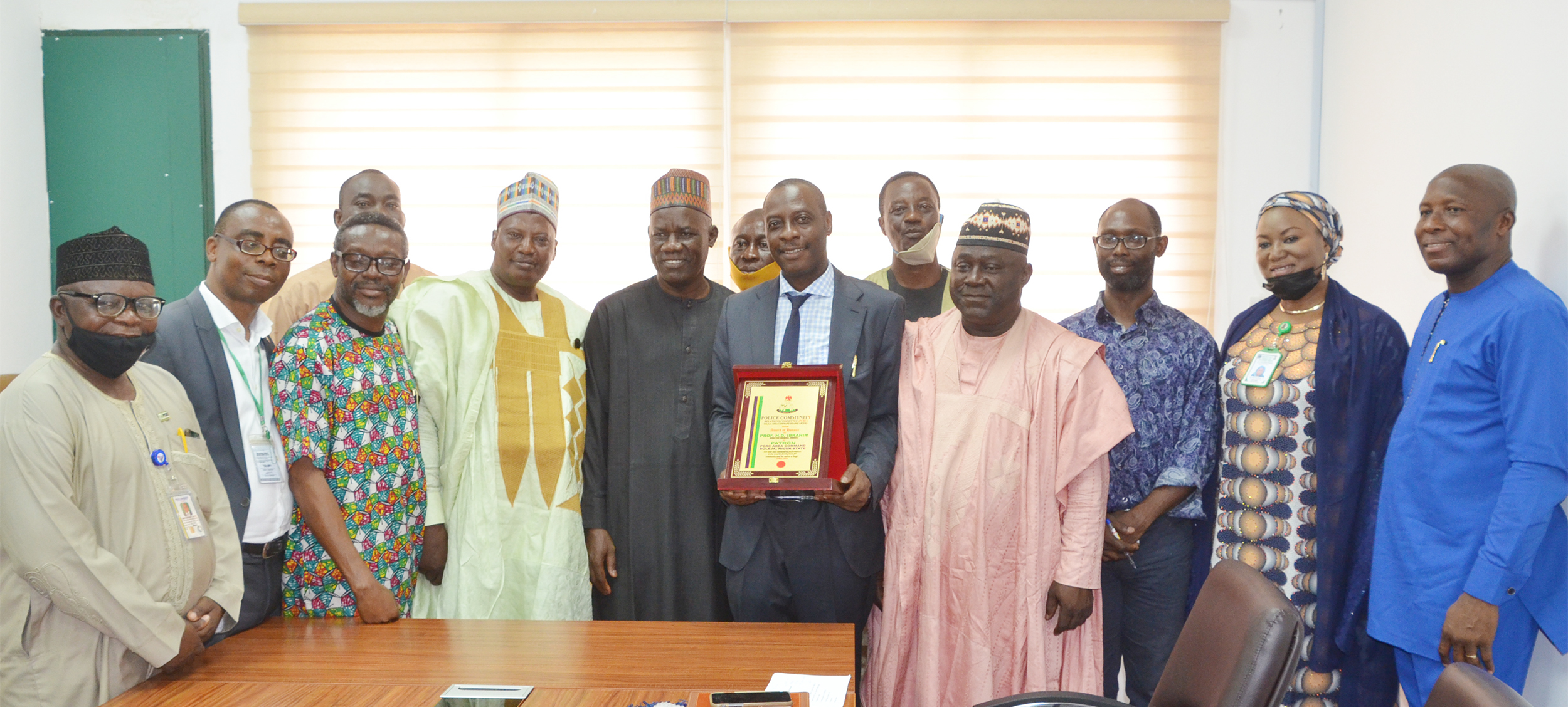 The difficulties faced by many investors in Nigeria in accessing foreign exchange for importation of raw materials, equipment and some critical inputs for production and processing is putting investments and jobs at risk, the Lagos Chamber of Commerce and Industry (LC-CI)  has said.
The President, LCCI, Mrs Toki Mabogunje, said on Wednesday that the chamber was concerned about the divergent positions of both the fiscal and monetary authorities regarding the country's foreign exchange framework.
"Lack of cohesion among policymakers sends a negative signal to the investment community, worsens uncertainty, and further dampens investor confidence," she said on Wednesday at the chamber's quarterly press conference on the state of the economy.
According to her, it is important for the fiscal authorities, the Central Bank of Nigeria and the Economic Advisory Council to be on the same page as far as the country's forex policy framework is concerned.
Mabogunje said the country's forex policy framework needed to be reviewed to expand the scope of market mechanism in the determination of exchange rate.
"It is critically important for policymakers to harmonise the multiple exchange rates into a single market-reflective rate, which is imperative in strengthening investor confidence and engendering macroeconomic stability," she said.
She said the unification of exchange rates would complement recent efforts by the CBN geared at enhancing liquidity at the supply segment of the foreign exchange market.
According to her, ensuring clarity on the country's foreign exchange policy direction among participants in the investment environment is even more imperative in attracting private investments into the economy.
Mabogunje said, "Meanwhile, many investors in the economy, including those in the real sector, are lamenting the difficulties in accessing foreign exchange for importation of raw materials, equipment and some critical inputs for production and processing. This is in spite of the notable recovery in crude oil prices.
"This situation is taking a huge toll on capacity utilisation, business turnover, sales, and profitability. Sustainability of some of these investments are currently at risk with dire implications for retention of jobs."
She said all these underscored the need to review the current foreign exchange management model.
The LCCI acknowledged the efforts of the CBN towards boosting dollar inflows into the economy through the Naira for Dollar Scheme.
"The chamber wants this privilege to be extended to other sources of foreign inflows, especially export proceeds," Mabogunje said.
According to her, the major drivers of core inflation in recent months include lingering forex liquidity concerns, evidenced by the widening disparity between parallel market rate and Nigerian Autonomous Foreign Exchange Rate; pass-through effect of the exchange rate depreciation on imported raw materials and finished items; elevated energy prices; upward adjustment of electricity tariff, and cargo clearing challenges at the ports.
Mabogunje said, "The continued uptick in inflation has profound implications for all stakeholders in the economy including households, businesses, and investors.
"It weakens purchasing power and consequently worsens the poverty conditions; it escalates operating and production costs and erodes profit margins, and ultimately undermines investors' confidence.
"Galloping inflation complicates the pursuance of the price stabilisation mandate of the CBN even at a time the bank is deepening its intervention efforts to boost credit flows to the real economy."
She said although the country had exited recession, growth remained fragile, with several challenges including rising consumer prices, weak employment level, depressed purchasing power, weak investor confidence, persisting external vulnerabilities and security concerns.
Prioritise Agric To Tame Inflation, Experts Urge FG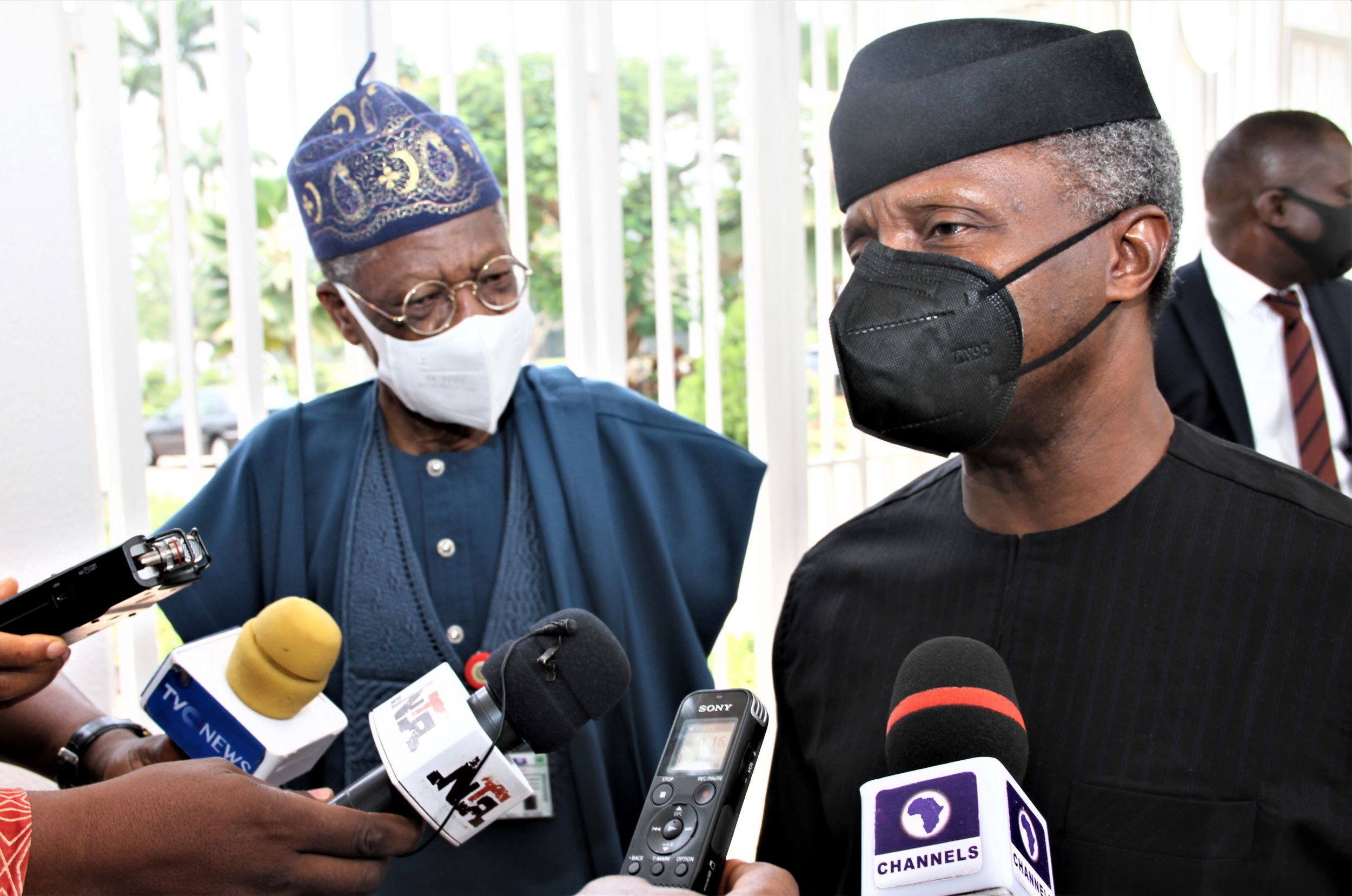 The Federal Government has been urged to prioritise agriculture in order to tame the country's rising inflation occasioned by insecurity and hike in electricity tariffs.
Financial experts gave the advice in Lagos, yesterday while reacting to March inflation figure released by the National Bureau of Statistics (NBS), which increased by 18.17 per cent (year-on-year) in March.
The Chief Executive Officer, Sofunix Investment and Communications, Mr Sola Oni, said the rising inflation was not unconnected with the naira devaluation, which was due to external shocks in the international oil market.
"Government should tame inflation through diversification of the economy to optimise production and over dependence on income from crude oil.
"This can be possible by investing in agriculture and creating an enabling environment for the SMEs to thrive and create employment opportunities.
"There should be a deliberate policy of investing in infrastructure among others to ease means of doing business.
"Government should align fiscal and monetary policies to attract investment, encourage economic activities and boost the Gross Domestic Product," Oni said.
President, Association of Capital Markets Academics of Nigeria, Prof. Uche Uwaeleke, said agriculture should be prioritised with emphasis on mechanised farming for increased output.
Uwaleke said the Central Bank of Nigeria (CBN) should scale up interventions in the agricultural value chain to boost production.
According to him, time has come to take the issue of state police more seriously to tackle insecurity in the country.
He said the Bank of Agriculture should be re-capitalised and partially privatised for it to be more effective.
"The bank was set up to finance agriculture but can't perform partly due to weak capital base.
"Some of the interventions by the CBN should have been by the BOA if it was well capitalised.
"Private sector participation is required to make it more functional," he said.
Uwaleke noted that food was the critical component exerting the greatest pressure on inflation.
"This may not be unconnected with insecurity in most parts of the country.
"Another thing to note is that inflationary pressure is more in the urban than in rural areas.
"This could be the consequence of poor transport infrastructure and logistics to convey goods from rural to urban areas resulting in high cost of transport made worse by high fuel price.
"The hike in electricity tariffs equally contributes to rising urban inflation," Uwaleke said.
Speaking on the implications of the rising inflation, he said the 2021 budget target of 11.95 per cent appeared unrealistic.
"The CBN Governor had said the inflation rate would moderate by May this year.
"This is again unlikely in the face of downside risks from likely hike in pump price of fuel as well as depreciation of the naira," Uwaleke added.
The NBS disclosed in its report on 'Consumer Price Index' for March 2021 that March inflation rate remained the highest in four years.
The consumer price index, which measures inflation increased by 18.17 per cent (year-on-year) in March.
This is 0.82 per cent points higher than the rate recorded in February (17.33 per cent).
The urban inflation rate increased by 18.76 per cent (year-on-year) in March from 17.92 per cent recorded in February 2021, while the rural inflation rate increased by 17.60 per cent in March from 16.77 per cent in February.